How to do Social Media Marketing the Inbound Way
Learn how to effectively turn social media marketing into a lead-generation machine with the principles of inbound George Linley
Published: 15 Jun 2015
5 minutes read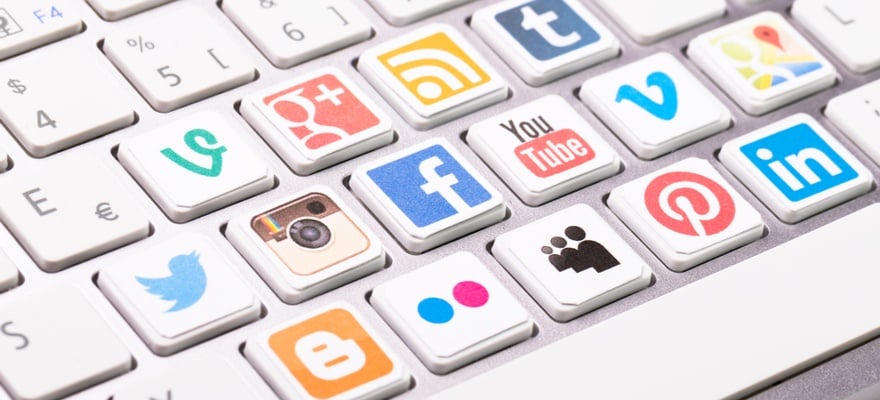 Why is it that some marketers, agencies and businesses are getting social media marketing so wrong? If you're a regular Twitter user you'll be used to the social media gurus, entrepreneurs and specialists and people with other nonsensical titles proclaiming their expertise in this niche area of marketing, yet how many have successfully generated leads or seen a ROI? We'd hazard a guess at a scarce few. Why? Because as beneficial as social media marketing is, this form of marketing cannot work in isolation. To make social a worthwhile pursuit, it must be integrated into a well-rounded B2B inbound marketing strategy.
Post stage-relevant content
It can be tempting to use social media as a quick fix for promoting everything and anything to a large quantity of people, but a consideration of your audience's place in the buyer's journey is essential.
Throughout the buyer's journey, prospects will experience the following stages as they get closer to becoming a customer:
Awareness: your prospect is experiencing a problem
Consideration: a clearly defined problem has been identified and the prospect is seeking a solution
Decision: a prospect has agreed upon their solution to the problem and are looking for service providers/vendors
For prospects who are in the awareness stage of this journey, take note that this segment of your audience may not have heard of your company, or your services. You can use tools such as HubSpot social monitoring to identity patterns in the types of problems and topics your prospects are talking about.
Armed with this knowledge, you can promote relevant top-line blog posts which effectively solve these problems: encouraging visits to your website and progression down the sales funnel.
For prospects who have already converted to leads and are in the decision stage, a different approach is needed. You don't want to be talking to them in the same language or using the same topic matter as you would with cold prospects.
As these types of people are closer to buying, use more personalised and private forms of social media communication. Use LinkedIn's InMails and Twitter's direct messages to focus on more service-focused discussion, without the risk of annoying new prospects who are still discovering your business. In this instance, it is acceptable to be more promotional. These leads are already interested in your company and have identified a need for your services. At this stage, consider discussing consultations, or if further on in the buyer's journey, specific service details.
On that note, we advise against sending InMails to people who have no relation to you or your company. These messages can come across as spammy and annoying. Sending InMails to mutual contacts, or people you have met at trade-shows and real-world events is much more likely to result in a response.
Engage, don't just post
Why is it that so many B2B companies still operate their social media marketing like a fog-horn rather than a magnet? Ever visited a business's social media account and seen an endless stream of content, with comments left unanswered? By ignoring these comments, you are not only missing out on lead opportunities, but you're also missing the main point of social media: two-way communication.
Engagement on social media doesn't just stop and end on page comments. Twitter chats, which occur typically on a weekly basis, are excellent for niche industry discussions – just use the associated hashtag. They are also the perfect platform to showcase your expertise and answer questions people are struggling with.
In the same vein, LinkedIn groups offer industry-specific spaces to discuss and engage with industry insiders and prospects looking for knowledge. You can promote blog posts in these groups, but remember – LinkedIn groups are for individuals, so talk like a person, not a company.
How to optimise your social posts
Use hashtags on Twitter to categorise tweets and make your content easier to find
Always use shortened links such as bit.ly – they make posts easier to digest and save character space when using Twitter
Reach a balance of promoting your own content and sharing (relevant) content from third party sources
Keep social content educational – focus on identifying your audience's problems and solving them
Always have your audience personas in mind and adapt your language and topic accordingly