Top reasons that you should ditch the spreadsheets and swap to a CRM
Marketing and sales professionals alike have been swimming in spreadsheets for years - when is it time to swap the sheets for a shiny new CRM?
Jack Williams
Published: 14 Jan 2021
5 minutes read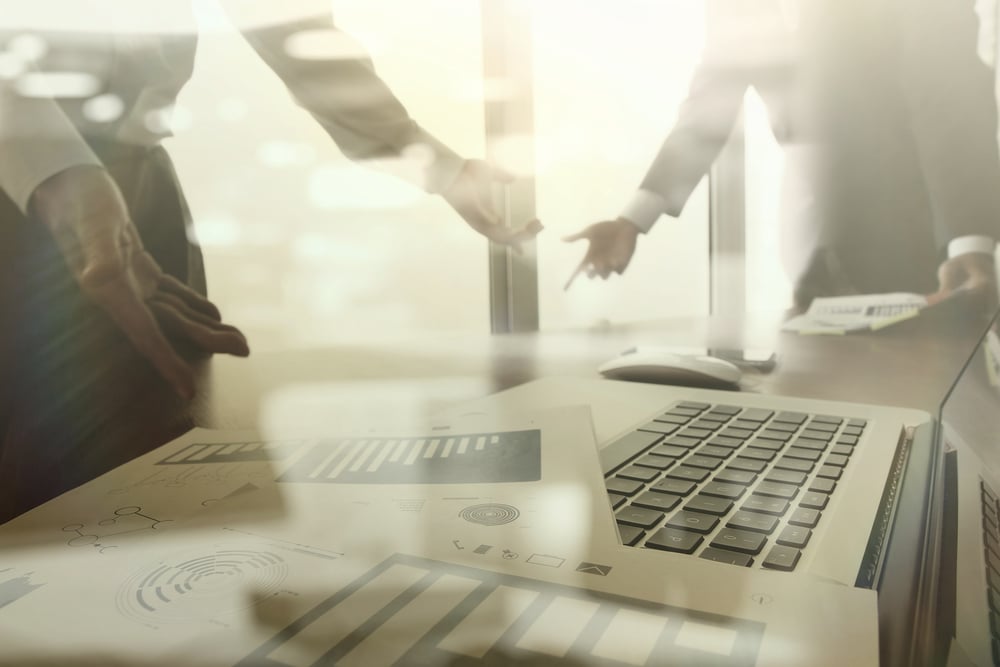 Spreadsheets are a common sight for sales professionals everywhere. They're an easy way to store information, analyse data, and keep track of leads … until they aren't. Using Excel (or Google Sheets) to stay on top of your everyday processes is time-consuming, ineffective, and rarely produces the results that you need. Not only do your sales team have to spend time searching for the data they need, but those columns and rows are not built for storing customer information in a clear, concise way - and how many times have you searched for a specific sheet, only to find that it's been deleted, overwritten, or amended?
So why do sales teams use spreadsheets?
The answer to this one is simple - spreadsheets are comfortable. Everyone has at some point in their life been faced with a spreadsheet, and most new recruits are able to navigate them easily. Plus, the majority of businesses have access to free software that they can use to create them.
However, just because something has always been done one way, doesn't mean that you should be resistant to change. In fact, it means that you should be amending your processes. The modern buyer has changed, and so too must your sales methods if you want to get ahead.
Switching to a CRM is a big move, but it's one that will pay off. If you're looking to maximise your leads and close deals, without too much of a learning curve, it's important to choose one that prioritises both usability and real-time data tracking.
Here are some of the benefits of working with a CRM, instead of using spreadsheets:
Everything in one place
The beauty of a CRM is having everything you need at the touch of your fingertips. It may stand for customer relationship management, but a good CRM can do so much more - pulling sales data, mapping out your process, track the activity of individual salespeople, and provide a fast, real-time overview of how your team is performing. The beauty of working with one platform is that it saves time for your team, and makes training easier. Any new employees only have to get to grips with one system, not twelve.
A history of every contact
Ever called a lead, only to find that the information you have about them is wrong? It's not just embarrassing for you - it's unprofessional, and could potentially harm your company's reputation. With spreadsheets, it's a case of just opening up the wrong document and you could make a mistake like this. With a CRM, it's practically impossible to do. As it keeps a record of contacts, complete with a history of every conversion, every time prospects have been contacted and how far along they are in the sales funnel, you can pick up the phone knowing that you have the right details. Keeping a history also means that you can tailor the way you sell to match the challenge that they have - information that is all stored helpfully (and automatically) in your CRM.
Your pipeline at a glance
Trying to muddle through spreadsheet data to create a readable, coherent sales forecast, or even an understanding of the deals that are currently in progress is time-consuming. If you need to understand how your sales are tracking against your quota, a CRM is your best bet for seeing this information quickly, with real-time updates. Some CRM systems can predict the likelihood of deals closing, map out goals for you based on previous data, and help identify weaknesses in sales processes.
Integrate other tools
If you're already using a variety of different tools, then the idea of switching to a CRM can be daunting. Many organisations believe that if you commit to a CRM, then you're locked into just using one system, and have to ditch the others, but that isn't necessarily the case. The key is finding a CRM that offers a wide scope of integrations, so that you can keep using the programmes you love, without having to sacrifice usability. Integration also makes things more simple - your sales team can use all of the tools that they need, without having to switch back and forth. This saves valuable time - time that could be spent selling!
Team collaboration
The most efficient way to sell is to work together. A CRM allows you to do this - many of them are able to track calls, emails, and log notes against specific contacts, meaning that members of your team can quickly get up to speed. You can use it to set tasks, automate follow up reminders, and notify other users of important information regarding leads. Spreadsheets might be shareable, but they're not the best tool for communicating and collaborating within a team. They're designed to store data, not as a continuous back and forth between teams. Switching to a CRM allows your team to create and trade notes, identify weaknesses in the sales process, and if it has mobile integration, they can even get real-time updates when a deal needs attention, no matter where they are.
Support
You were just filling in a spreadsheet. Your hand slipped. You've wiped the whole sheet. This is a nightmare. You're definitely going to be sacked.
With spreadsheets, one wrong mistake could mean that your data is gone forever. And although this isn't usually worthy of disciplinary action, it can cause a giant headache for you and your team. With a CRM, this doesn't need to be a worry. You have ongoing support, as well as regular backups to make sure that nothing slips through the cracks. Phew.
It's clear that a CRM can offer features that spreadsheets will never be able to match up to. Keeping a few documents in Excel or Google Sheets isn't a bad idea, but using them as the basis of your sales process is risky. With the modern buyer increasingly expecting more of the average salesperson, you need to have the right information, at the right time, with the right system to keep your data. There are a couple of great CRMs on the market - we're personally a fan of HubSpot, due to the incredible suite of growth tools, integrations, and for pure ease of use. However, there are a few others on the market that are also popular. We've put Dynamics 365 and Salesforce to the test against HubSpot, as well as CRMs that feature marketing tools like SharpSpring, Pardot and ActiveCampaign, and it's worth exploring these options to find the CRM that's right for you.
Interested in HubSpot? View our free pricing guide below: