What is the best CRM? HubSpot vs Salesforce
We've put two CRM giants against each other! HubSpot vs Salesforce: which software is the best for your business? Check out the features in this review.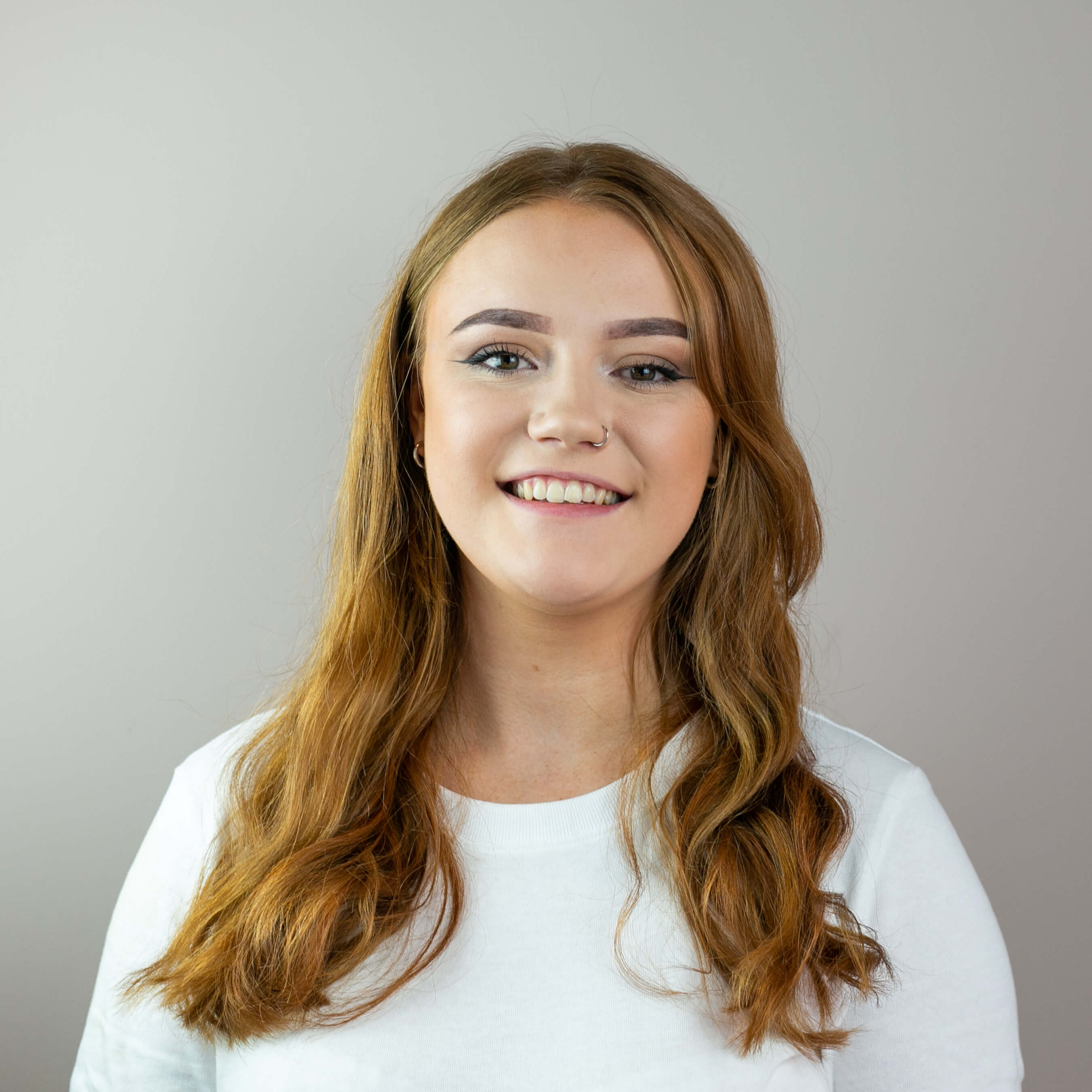 Lauren Nuttall
Published: 11 Nov 2019
4 minutes read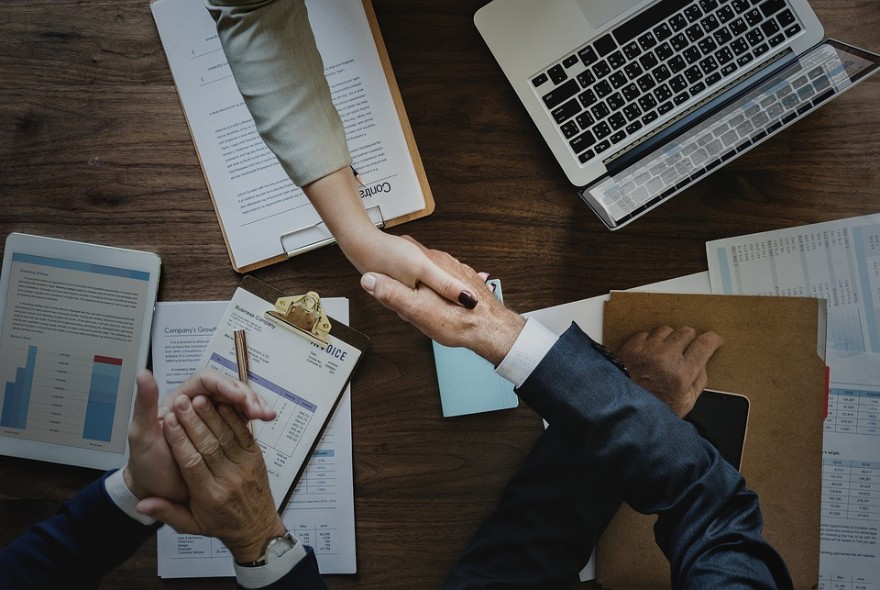 Deciding which marketing automation tool to implement can be a daunting task, especially when there are so many different systems to choose from, and you want to ensure you make the correct decision for your business.
That's why we have compared and reviewed the key features of two of the most dominant CRM's on the market today - HubSpot CRM and Salesforce.
Salesforce was one of the first companies to successfully employ a cloud-based CRM software, which has become one of the most widely used systems since its creation in 1999. HubSpot has continued to pioneer the marketing automation game, with its free CRM and additional paid-for packages rivalling its competitors.
With that said, we've analysed and compared their key features side-by-side in this review, to help you make a well informed decision about which CRM would be the best fit for your business. HubSpot vs Salesforce has long been disputed in the past, but which CRM will come out on top?
Implementation and adoption
One of the hardest steps in the process of adopting a new CRM is implementing the system itself and actually convincing your sales team to use it. With this being such a common problem for many organisations, it's essential that the CRM you choose is able to be implemented quickly and efficiently, so that your employees can readily adopt it.
Salesforce
Salesforce is a highly sophisticated and complex CRM, and companies adopt the software due to its impressive customisation capabilities. You can directly tailor your Salesforce solution to the needs of your business, which can be done with point-and-click tools or more in depth with code.
While this extensive amount of customisation can be beneficial to huge enterprises with an IT department dedicated to using the software, it can alienate smaller businesses. On top of this, with such a vast degree of customisation, it's easy to over-customise and the more complex features your solution has, the harder it will be for your employees to get to grips with them. This could lead to low adoption rates, frustrated employees and low productivity.
HubSpot
HubSpot doesn't offer the degree of customisation that Salesforce does, as it is designed for fast implementation and easier usability. This isn't a bad thing though, as HubSpot still offers an impressive degree of customisation tools, and they are much easier to use and get to grips with.
Also, HubSpot can be implemented much faster than Salesforce because the companies that use it generally don't have the extremely complex customisations that Salesforce users do. HubSpot only takes a matter of weeks compared to months to implement, which saves your company a considerable amount of time. Because of this, HubSpot has some of the highest adoption rates compared to its competitors.
If you want a quick, straightforward set up process, then HubSpot is the clear winner.
Marketing and services alignment
When a customer purchases something from your business, they deal with your company as a whole - not individual marketing, sales and services departments. You need to ensure that the alignment between these teams is watertight, because your customers' experiences can be affected by disorganisation and inconsistency, which can potentially damage your company's reputation.
This is one example of the many reasons why aligning your departments is key, and it's important that the CRM you choose to implement does this well and with ease.
Salesforce
Salesforce's Marketing Cloud is a marketing system that works with the CRM to allow its users to easily create and maintain good social media tactics, keep track of brand visibility and create and deliver content. Salesforce is also good for managing services, as it allows you to perform in-depth reports about a vast amount of contacts.
However, Salesforce's strengths lie in its name, and if you're looking for an all-in-one solution, you could be struggling using this software on its own if you aren't an enterprise-level business. It means you will probably have to integrate with other programmes, which could add hidden costs along the way and doesn't necessarily help align your teams successfully.
HubSpot
Unlike Salesforce, HubSpot does offer a complete solution. Its free CRM combined with the marketing and services tools makes for an excellent all encompassing piece of software, especially in terms of marketing automation.
HubSpot enables seamless transition between each of your departments. This makes it substantially easier to manage the lifecycle of your contacts throughout their buyer's journey - from their initial click on your website to their final purchase and beyond. Because of this, HubSpot doesn't risk excluding smaller businesses.
Integrations
For any marketing automation tool to be successful, it must be able to fit nicely into a company's current software ecosystem and work peacefully alongside other programmes and plug-ins.
Salesforce
Salesforce can be integrated with a number of external systems such as accounting/ecommerce systems and social media and this can create smooth and aligned business processes across departments.
In addition to this, Salesforce actually has a native HubSpot integration, with the company investing £32 million in order to keep up with the increase in HubSpot adoption on the marketing front and eliminate the need for customers to move to HubSpot's CRM from theirs. This shows that Salesforce are aware of just how advanced HubSpot is becoming, and the necessity to cater for such a popular software.
HubSpot
When it comes to integrations, HubSpot fits easily into existing systems. Currently, it has an impressive 200 software integration partners - with this number growing all the time. If you require extra features or capabilities that HubSpot doesn't have, it has no issue in allowing you to use other platforms alongside it. The amount of plug-ins available makes the programme even more attractive to businesses, because it allows them to fully optimise their marketing and sales efforts.
User Experience
A 2018 infographic by Invesp detailed that 86% of marketers consider ease of use to be the most important factor when evaluating automation tools. This means that for a majority of companies, their main priority is how easily their employees will be able to adapt and adjust to it.
Therefore, whichever marketing automation tool you choose must be user friendly in order to be implemented smoothly and successfully.
Salesforce
Despite its reputation as a front-runner in the CRM market, Salesforce is infamous for being confusing and difficult to use. It is made for big business developers, with little consideration of those lower down in the company model who are the ones actually having to use it.
Because of this, many companies give up on the system entirely. This can be a huge issue for these businesses, as they have often sunk a huge amount of money into a system that no one in their team knows how to use. It doesn't help that Salesforce's customer service reviews are relatively poor, with multiple companies complaining about a lack of customer support and assistance.
HubSpot
HubSpot is one of the most user-friendly marketing automation platforms on the market. It gains this reputation because it is easy to implement and get to grips with, as well as offering a huge variety of resources to help you use the software to its full potential. These include FAQs, tutorials and templates for emails and websites.
It even has its own Academy where users are able to access lessons and tutorials on how to use the software, as well as marketing and sales tips to help with your inbound strategy. Unlike Salesforce, HubSpot is designed with user in mind, which is why it has such high adoption rates. HubSpot's excellent customer service means that even if you do encounter problems, there is always someone to help, meaning you never get left in the dark.
Both Salesforce and HubSpot have earned their places as two of the most widely used CRM systems because they are both excellent choices, but they are designed with different kinds of businesses and users in mind. If you're a huge enterprise with a complex sales process, then Salesforce would be the way to go. However, for smaller to medium businesses that want a tool that is easy to use and cost-effective, HubSpot is the one for you.
At Axon Garside we know how important proper implementation is in getting a software to work for you. We work with you to teach you exactly how best to use and personalise the software through our onboarding programme, ensuring you have everything you need to succeed with HubSpot.
As a HubSpot Diamond Partner with years of industry experience working with some of the leading companies within the industrial, tech and professional services sectors, we can help you optimise HubSpot so that it can work specifically for you and your business.
Implementing a new CRM that gets results isn't an easy task. But with the right know-how, it's not impossible. Download our free guide: The 5 Stages of a Successful HubSpot CRM Implementation for everything you need to know about how to carry out a successful HubSpot CRM implementation from start to finish