5 Reasons Why Your Whole B2B Website Should be Built in HubSpot CMS
Discover the top 5 reasons why your website should be built in HubSpot CMS. Maximize performance, user experience, and lead generation. Learn more. Paul Marshall
Published: 18 Nov 2016
5 minutes read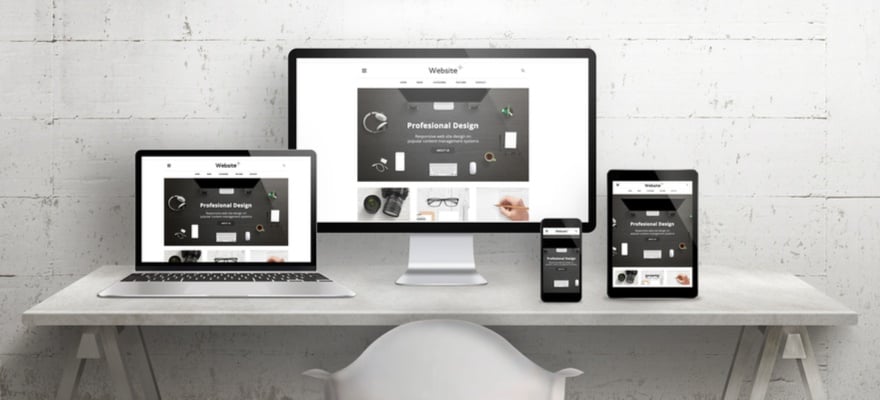 It's perfectly possible to create a hybrid website where your blog and landing pages live in HubSpot, and your main site lives somewhere else like WordPress. In the past this has been a popular setup for a lot of companies adopting HubSpot. A blog and landing pages tend to be new elements to the site, so they can be brought online alongside an existing site with little disruption to the main site. Even if you had a blog on WordPress beforehand, there's an excellent import tool in HubSpot to transfer them all in so you don't have to do it manually. However, there's still a disconnect between the two systems, so we've provided a list of reasons why if you're going to do things properly with your B2B marketing, you really need the entire site developed in HubSpot CMS.
1. Campaigns
To test, measure and refine you need to make sure that your B2B digital marketing efforts are neatly boxed off into campaigns with time frames and goals set against them. This is straightforward with blogs, keywords, calls-to-action and landing pages, but measuring the traffic to your cornerstone campaign pages should also be a key marker you monitor for the success of a campaign. Unfortunately you can't add external pages to campaigns within HubSpot, only website pages in the HubSpot CMS system.That means you're going to have to pull in analytics from other sources to measure the success of those which will make reporting more lengthy and difficult.
2. Calls-to-action
The key thing with any website page is your call-to-action (CTA). As great as the content on the page may be, it's no use if the user doesn't take the course of action you want them to. The best way to make that happen is to add a relevant CTA on the page to entice the user into the next step. Whilst you can extract the embed code for any CTA you create, it's a lot more fiddly than selecting the CTA as a module or just dropping it in with a simple shortcode. The more comfortable you are using the CTA system, the more likely you are to press ahead with more custom integrations such as personalisation which is where your results will really start to rock!
3. Stability
The cloud solution is developed in house at HubSpot. They commit new bits of code every day, but the team is disciplined and everything is thoroughly tested before it is published to the live environment. They beta test new features extensively before rolling them out across the platform. The flexibility of systems like WordPress with it's extensive list of plugins and themes seems great, but there's so many moving parts from so many different development teams it's really easy for things to go wrong during a simple update. We've had to deploy many man hours recovering systems and chasing developers for fixes, who in fairness have created plugins for free and aren't obligated to help and might not be able to come up with a fix in a short period of time, which could leave major sections or in fact all of the site broken and damaging your online presence.
4. Editing
I still marvel at the HubSpot COS editing system. WordPress is 15 years old by comparison, but HubSpot has already evolved into one of the easiest to use interfaces for editing website pages. The great thing about the new system that's been rolled out over the last few years, is its duality. It has a click-to-edit system, the end result page appears in the editor, and you just select the sections you want to change and the edit tool appears and away you go. However, if you want a more traditional way of editing, there's a menu system that lists all of the sections (or modules) of the page, allowing you to click on them and fire open an editor to work in to then update the live page. It really is a very well thought out system that makes learning how to edit a page a very straightforward process whilst offering up real control to power users at the same time meaning your B2B website can be up and running very quickly and can be easily maintained going forward.
5. Templates
The flexibility of desktop publishing programs such as Word rarely makes it onto the web. There's a history of fixed boxes and forms for people to fill in, shaping the content to suit the layout which isn't very intuitive in the world of today and all its technology. For the content to have the desired impact it's key that the template supports it in the best way possible - but traditional web template systems don't allow this. We've an array of plugin solutions for WordPress which have a varying degree of complexity and results in a varying degree of control, but none of them really make life easier when anyone who is 'non-technical' wants to make significant changes to the layout.
The HubSpot CMS system on the other hand utilises a simple 12 column grid system, drag-and-drop and drop-down module type selection system. Don't have a big image to support the opening paragraph? No problem, clone out the template, take off the image module, et voilà! So simple and yet so powerful, a really intuitive and flexible way to keep your site looking fresh and making full use of responsive columns.
So there you have it. Five reasons why it makes sense for the whole of your B2B website to be built in HubSpot CMS.
If you're shortlisting a CMS for your new B2B website and want to know more about how HubSpot CMS can work for you, schedule a free inbound website consultation with one of our experts today.
This blog was originally published in 2016 and has been updated in 2018 to ensure correctness and quality.