Designed to facilitate better selling, our inbound sales consultancy and support services help your sales team adopt the inbound sales methodology, get the most out of HubSpot, and embrace sales enablement. With our in-depth sales consultancy and support services, you can better equip your sales team with the information, content, and tools they need to attract, convert and delight their customers.
95%
of buyers choose a solution provider that "Provided them with ample content to help navigate through each stage of the buying process" (DemandGen Report)
HOW DOES INBOUND SALES WORK?
Inbound sales works by adapting the sales process to your buyer's needs, through four key stages.
IDENTIFY

Learn your buyer - their needs and challenges, and how you can help.
Connect

Communicate with prospects and determine how you can offer value.
Explore

Research potential solutions, and open up opportunities.
Advise

Offer helpful, reliable solutions that solve their challenges and meet their goals.
"The best Hubspot/ lead generation consultancy I have come across. Perfect blend of sales and marketing expertise and a refreshing can do attitude to getting things done - the team are a pleasure to work with and I recommend to my clients without hesitation."
Phil Ogden, Marketing Consultant, Alcohmy Group
THE BENEFITS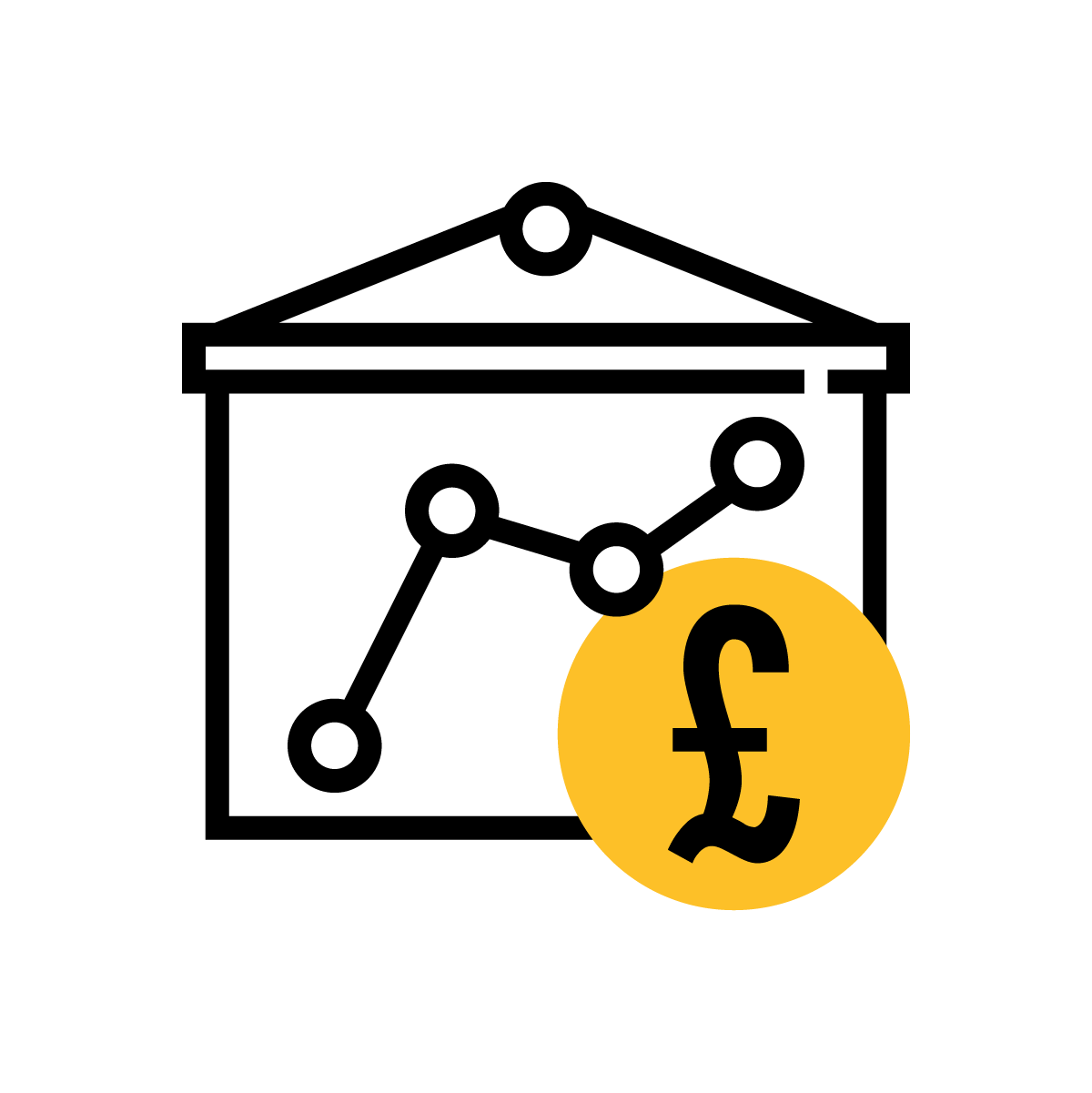 SCALABLE
Become less reliant on your top performers by equipping your entire team with tools proven to improve sales, and scale your business easily as your customer base grows.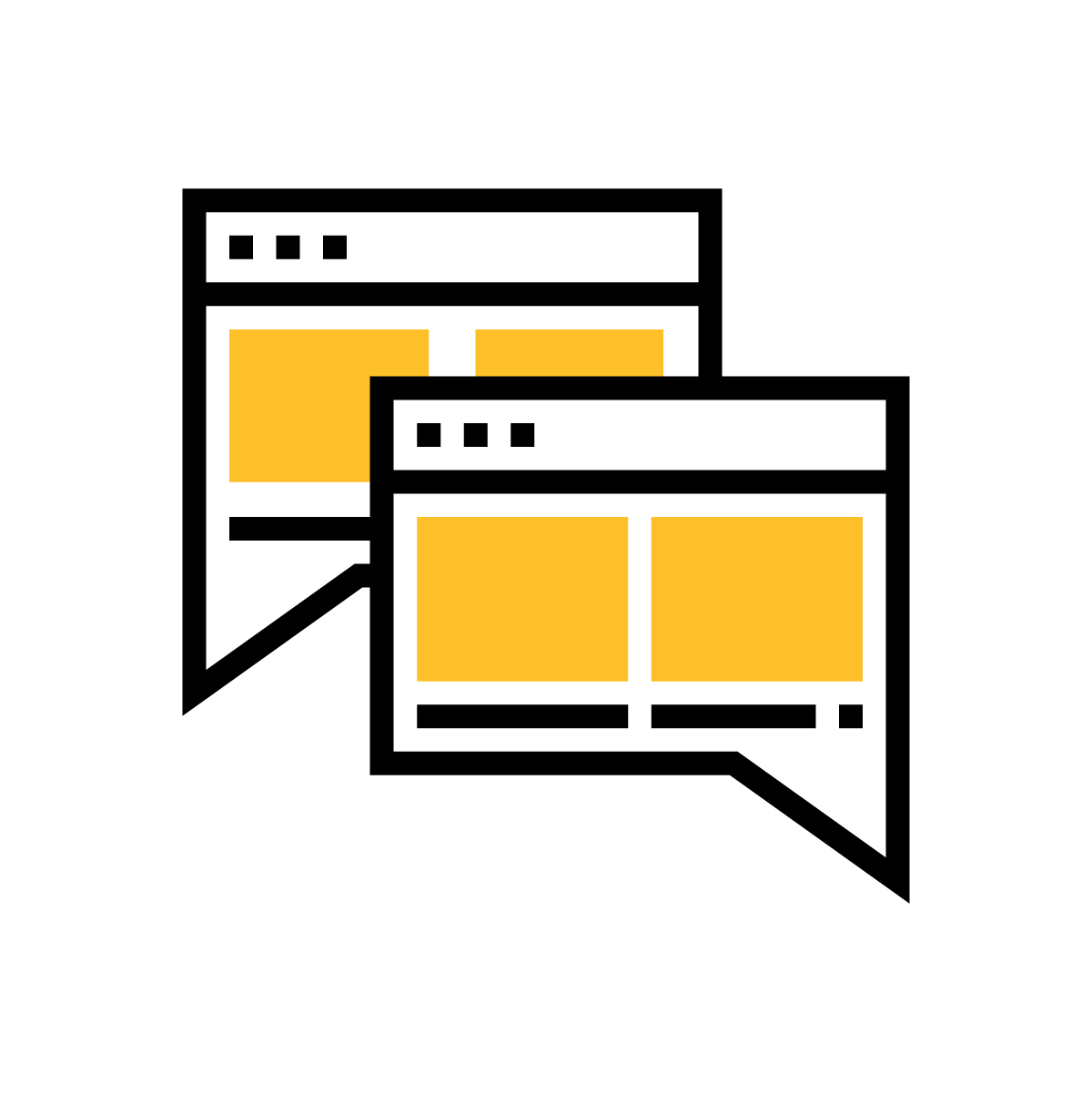 SHORTER SALES CYCLE
Sales representatives currently spend around 43 hours every month doing research - that's time better spent selling. Drive your team to secure deals, faster with sales enablement.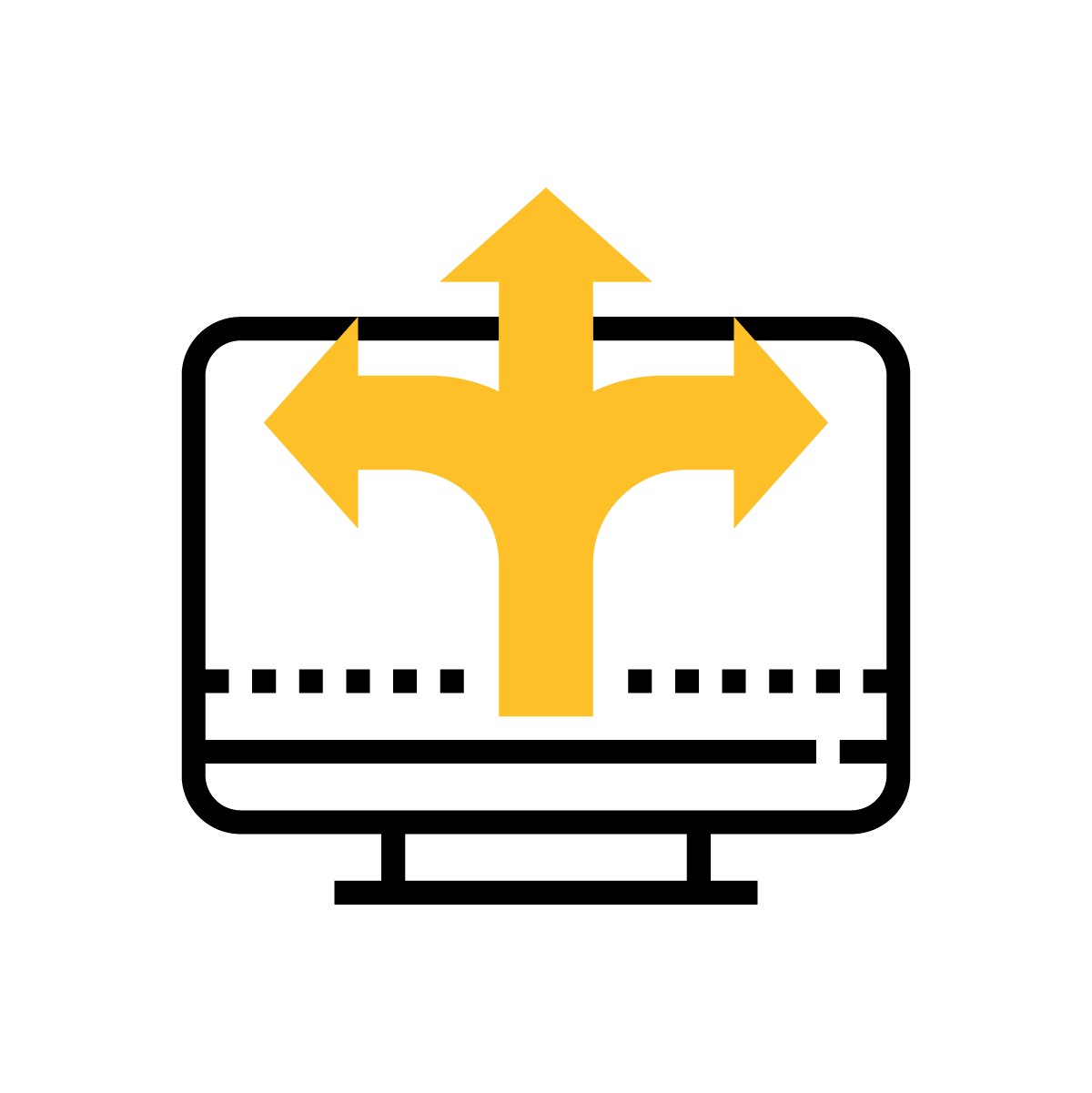 SALES AND MARKETING ALIGNMENT
Improve communication between key departments and ensure salespeople can provide prospects with the content or advice they need at key stages of the buyer's journey.

DATA-DRIVEN
Generate better sales data around buyer preferences, pain points and most effective communication methods to improve prospect and customer relationships.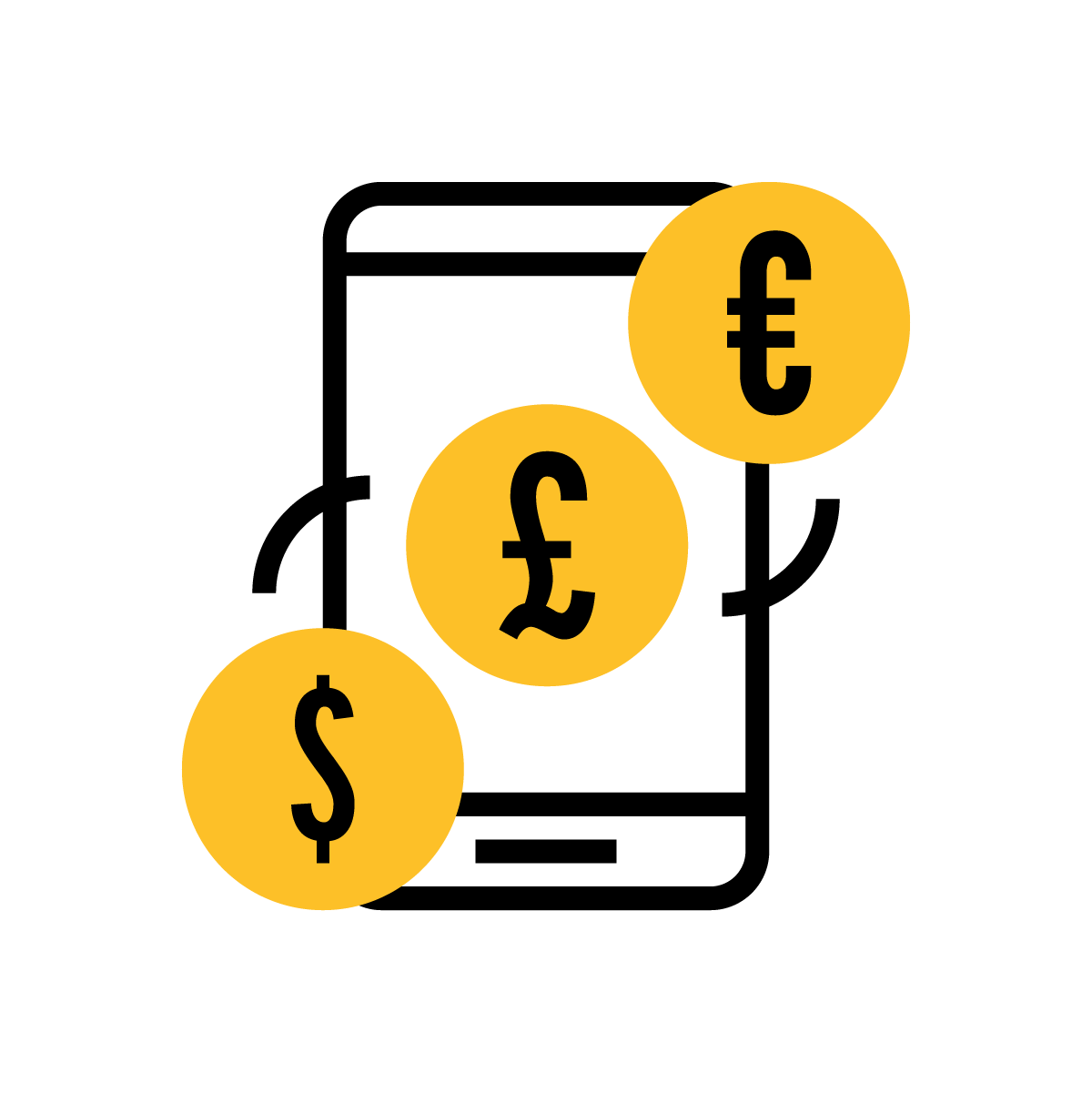 REDUCED FRICTION
Manage your team's time more effectively, by assigning deals to appropriate individuals, improving team response rates and aligning processes to ensure that each and every customer receives a consistent, excellent service.
OUR INBOUND SALES CONSULTANCY AND SUPPORT SERVICE
Buyer persona development
In order to generate more revenue, you need to know who you're trying to attract and sell to. We help you do this, working with your sales team to develop the most accurate representation of your typical customer. As a result, you'll learn how your product or service is best matched to their needs and challenges, enabling you to sell better to the customers you want.
Sales campaign planning
Learn how to plan a comprehensive inbound sales campaign, including how you will achieve your goals at each stage of the funnel, and how you can ensure prospects move through their buyers journey successfully.
Analysis of sales campaigns and recommendations
Gain insight into how well your previous sales campaigns have performed, and receive recommendations on how to improve in the next quarter. This involves deep analysis of your campaigns, and detailed reports breaking down exactly what works, and what doesn't.
Sequences and automation
Automating the sales process is the key to helping you sell better, and sell more. We'll show you how to create email sequences in HubSpot, and automate repetitive administrative tasks to both save time and reduce friction in your sales process. On top of this, we'll introduce you to the HubSpot meetings tool, and even discuss how to use live chat and bots to your advantage.
Development of value-adding content like ebooks, guides and case studies
In order to educate qualified leads, earn their trust and ultimately move them along the sales funnel, your sales team needs the right content. Axon Garside not only organises your existing content against the stages of the buyer's journey, we develop valuable ebooks, guides and checklists, and show you how to use them to close more deals.
Inbound and social sales training
Learn how to find prospects and start conversations in the right place, at the right time. Leverage social platforms such as LinkedIn to form real, lasting relationships with your prospects and improve your brand. These are just a few of the skills you'll learn in our inbound and social sales training, where you'll master the art of closing more deals by meeting your prospects where they are - online.
Quarterly sales mentoring and review
Our inbound sales mentoring service is designed to empower your salespeople to be more confident, both with with selling and CRM. Each quarter you'll receive personalised sales mentoring from one of our inbound sales experts, who'll review your team performance and offer suggestions for improvement - facilitating a stronger, more self-sufficient team.
Sales mapping and documentation
In order to improve your sales process, we audit it - using reports, customer feedback and our own expertise to highlight any issues and areas for improvement. This allows us to refine your existing sales process, or develop a new one, with the customer in-mind at every stage. Then, we map this against the sales tools in HubSpot.
Sales tool training
Gain expertise in HubSpot's Sales Hub with our extensive sales tool training, where you'll learn how to use even the more complex tools to your advantage. Whether you're just starting out in Sales Hub or you're a long time user, one of our HubSpot experts can deliver specific sales tool training tailored to your individual needs, goals and challenges.
Ongoing SalesHub support
As part of our inbound sales consultancy packages, we also offer comprehensive ongoing support for Sales Hub. You'll gain access to expertise and advice from one of our Sales Hub specialists, who will assist you with any query; whether you need technical support, want to learn how to use a new tool, or just need advice on how to optimise your HubSpot portal.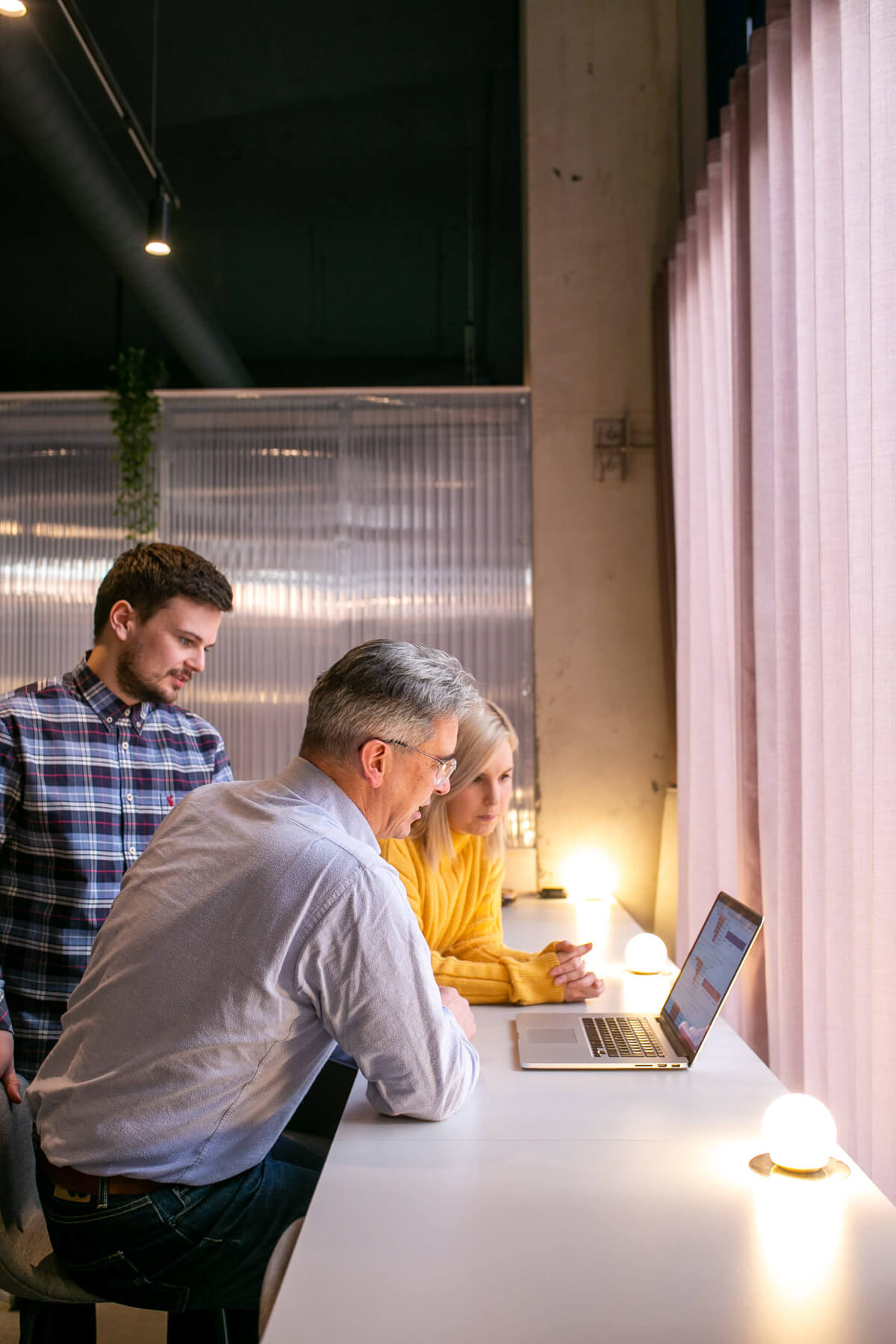 ENABLING SALES THROUGH HUBSPOT
When it comes to enabling your sales team to sell better, HubSpot is the best tool for the job.
Why?
HubSpot CRM offers sales teams a complete view of their leads' journey - everything from the marketing assets they've interacted with, to how they're progressing through the sales pipeline. The CRM ensures salespeople know exactly how each lead is progressing, and gives them the tools needed to ensure they have the best possible chance of converting them to customers.
HubSpot Sales Starter and Professional licenses have the tools needed to save valuable time, by automating simple tasks that remove the need for admin and let your sales team focus on what they do best - selling.
65%
of sales reps say they can't find relevant content to supply to prospects
INBOUND SALES PROJECTS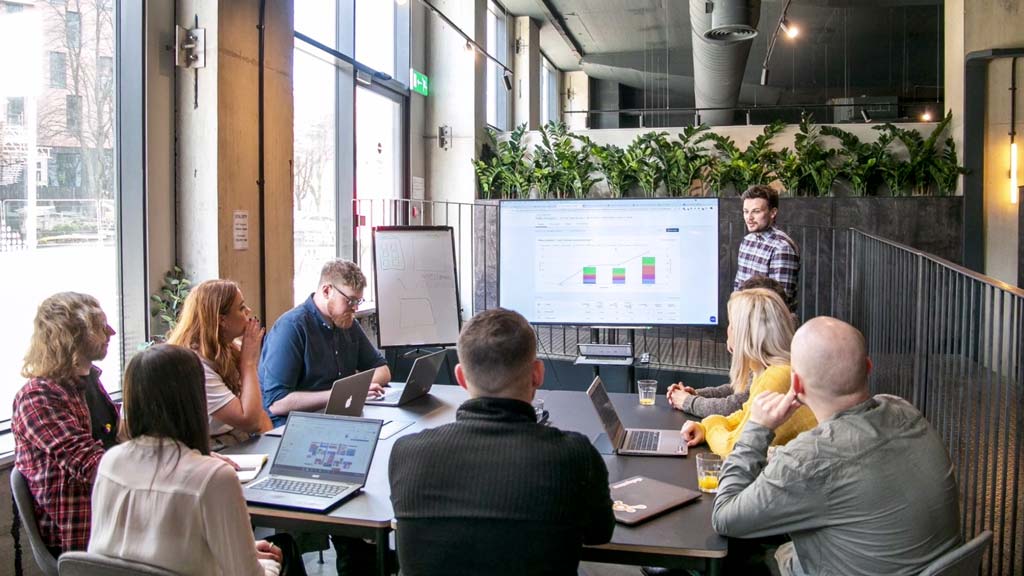 Although we recommend taking on a complete inbound sales consultancy and support retainer for sustained growth, we can also provide one-off, individual projects for businesses looking to boost their sales, improve efficiency or better use HubSpot to their advantage - no matter the challenge, we'll help find the solution. Examples of our one-off projects include, but aren't limited to:

Bespoke HubSpot CRM set-up and integration from £3,450
We work with your team to understand your processes, reporting and data management requirements - offering advice on the best ways to utilise HubSpot. A HubSpot specialist will then set up your properties; sales, customer and onboarding processes; and any required automation to ensure high user adoption.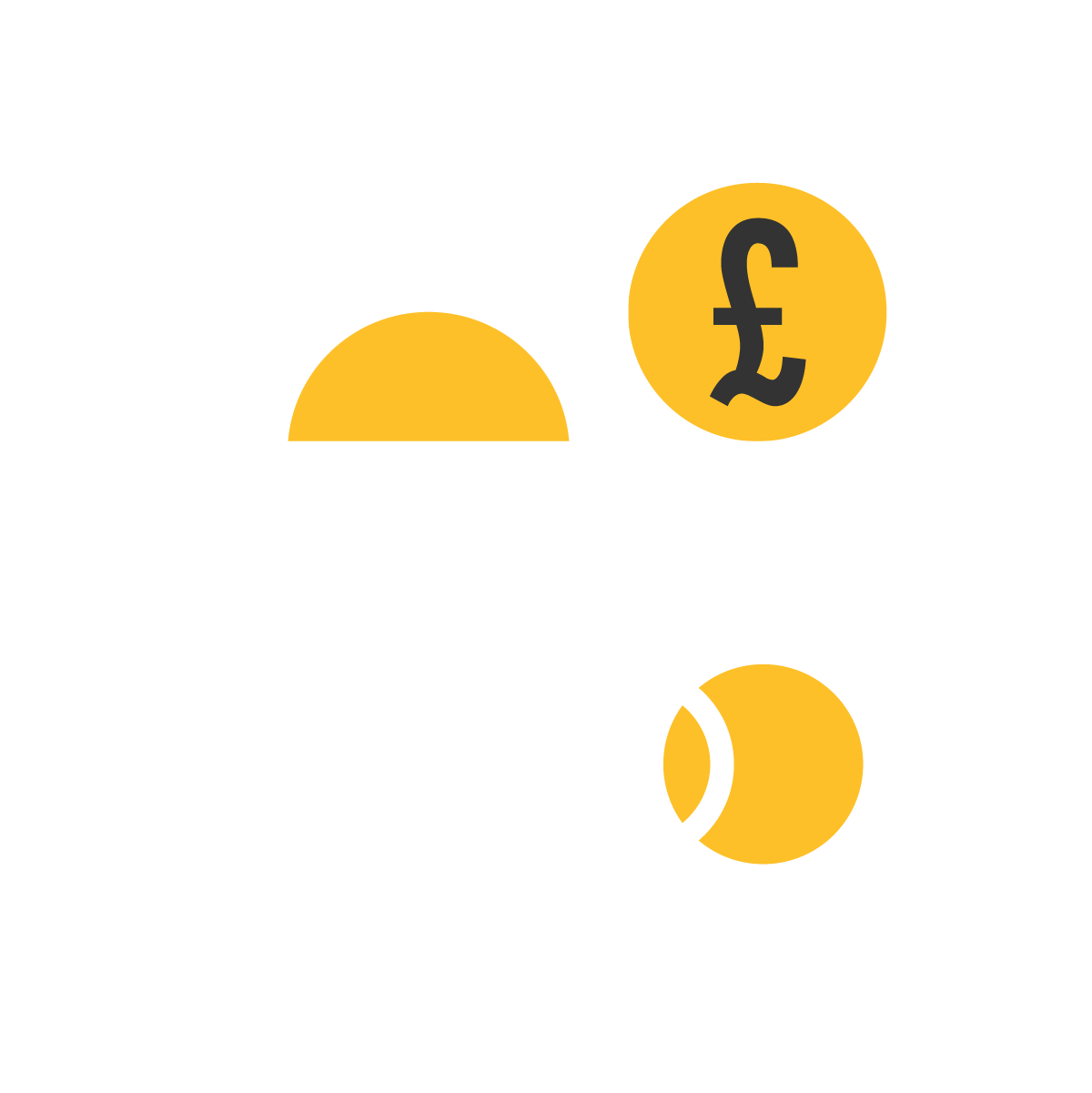 Enterprise Sales Hub on-boarding from £4,700
A HubSpot specialist with experience in selling complex B2B products and services will guide your business through the adoption and integration of HubSpot's intelligent sales software. We'll offer advice to help you refine your sales process, map this against the software, and implement a series of time-saving, sales-boosting tools that will prove ROI.

Buyer profiling and sales content planning £4,250
Ever find yourself thinking "I wish I had something I could send that prospect"? If so, our sales content service is perfect for you. We work with your team to understand your ideal buyer persona, and create content that you can use at each stage of your sales process. Whether it's a checklist or ebook to reach out to fresh leads, or a case study for when you're nearly at the point of closing the sale - we help you create engaging, valuable content that pushes the sales process forward.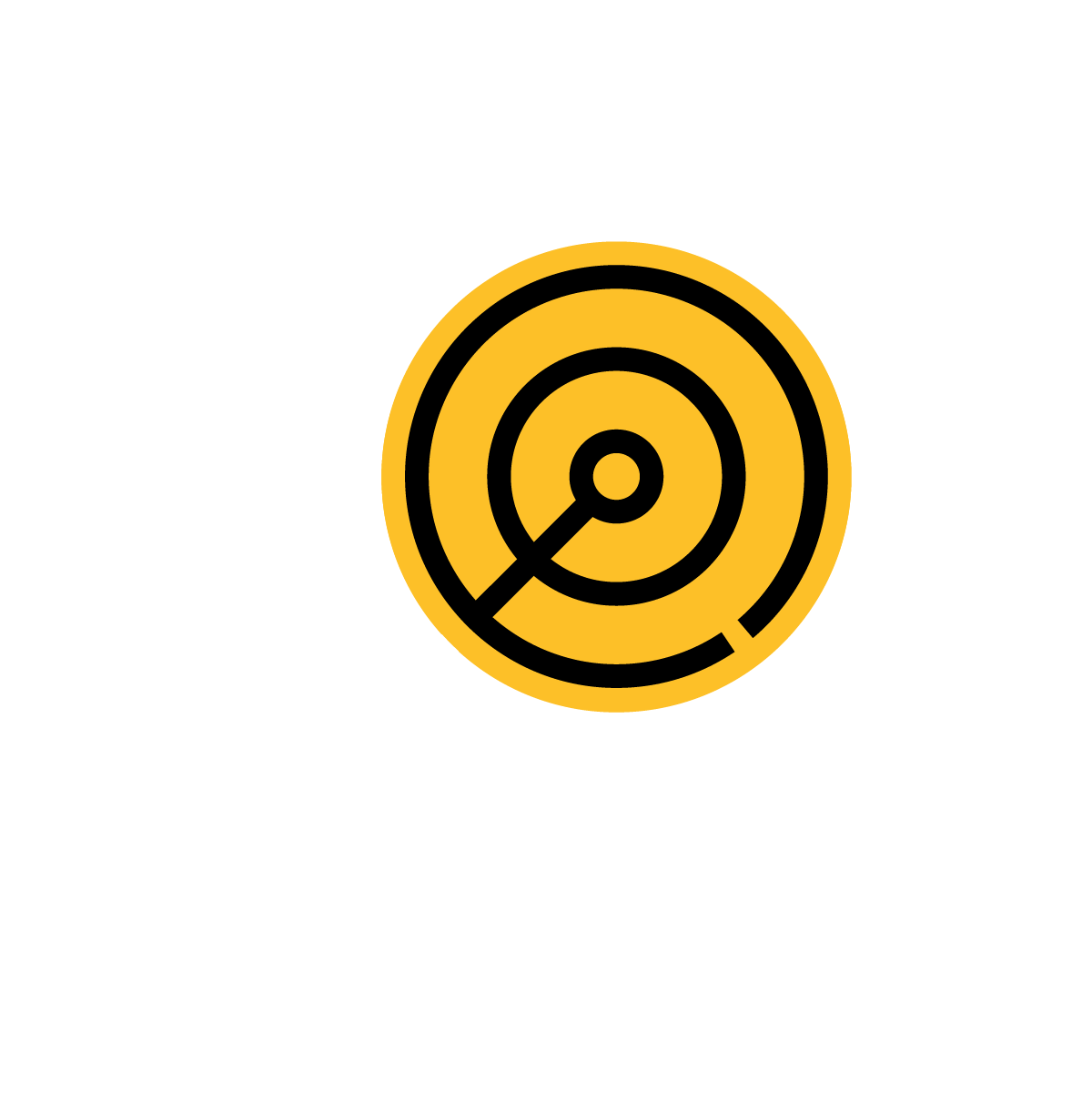 Lead-scoring (HubSpot Enterprise) £2,300
Learn to recognise the characteristics of a good lead, how to effectively score them, and how to overlay this against all the interactions they've ever had with your organisation - be it email opens, website page views or engagement with your content. Then, using HubSpot's automation tools, we're able to flag hot leads to your sales team so they can strike while the iron is still hot.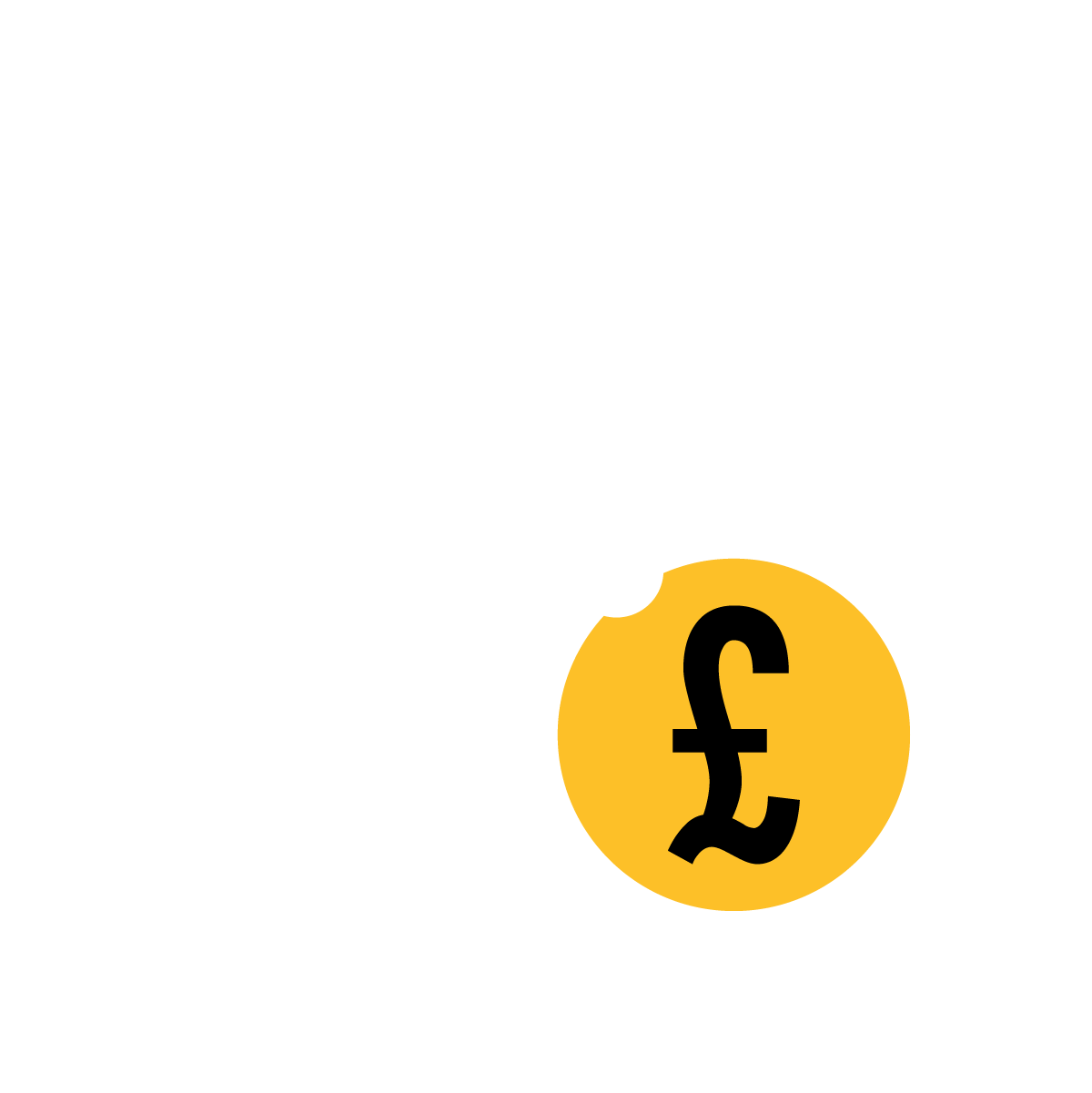 Creation and set-up of 3 sales Sequences £2,350
Scale your sales team's outreach and follow-up with sales sequences. You'll never forget to contact a lead or follow-up again - sequences ensures that all leads are followed-up automatically. We help you leverage sales sequences, showing you how to write effective sales emails, and setup sequences proven to generate meetings. As a result, you'll gain a scalable sales process and outreach strategy - perfect for growing businesses.
READY TO START SELLING BETTER?
Harness the power of inbound sales and HubSpot CRM and Sales Hub to revolutionise the way you sell today. Get in touch to see how our inbound sales consultancy and support packages can give your sales team the information, content and tools they need to sell better, and sell more.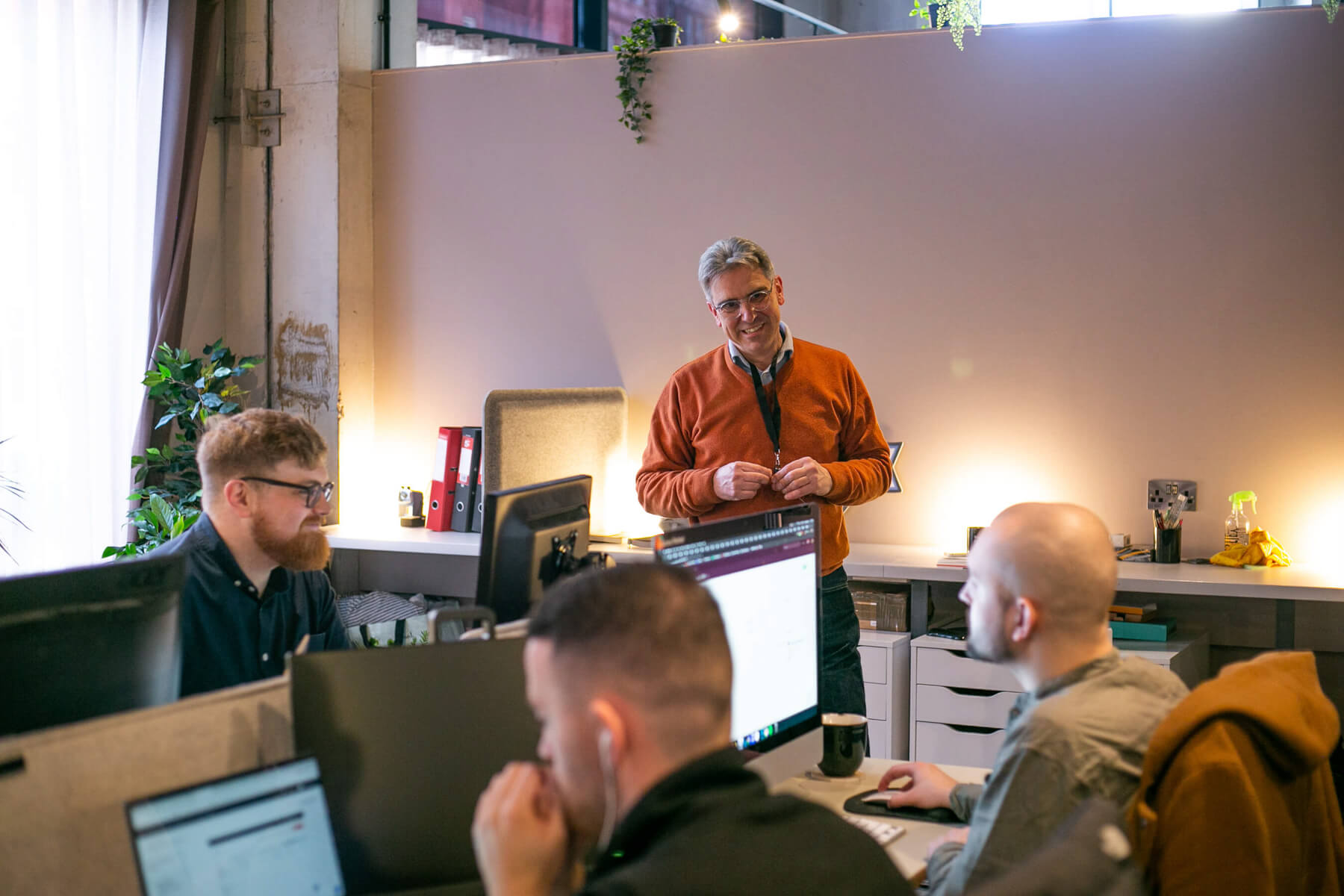 3 sales techniques your team can use today
Find out more the packages and services we have to offer.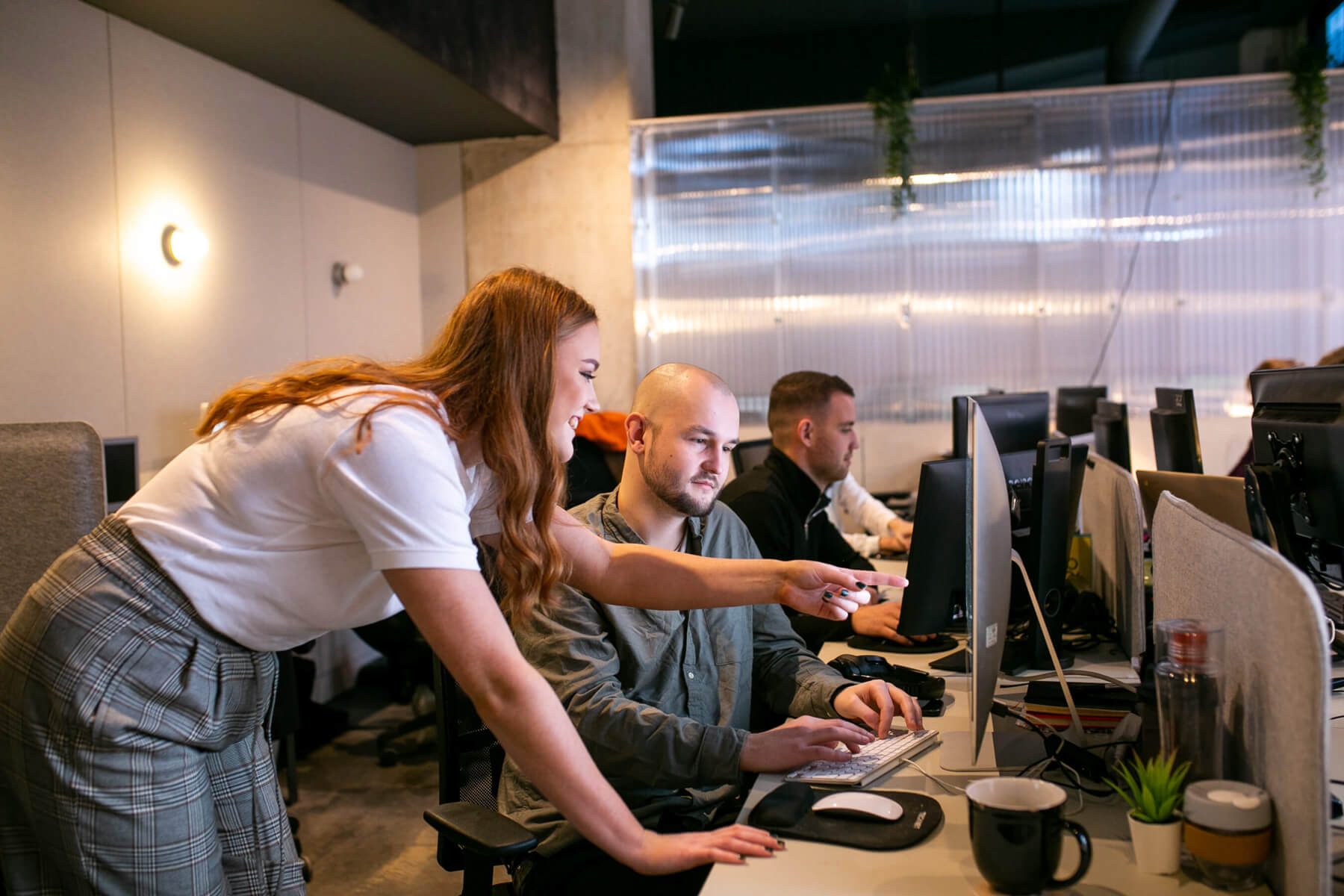 See what HubSpot has to offer in our free custom demo.