How did we do?
challenge
The customers' portal was mismanaged and ineffective. As a result of this, the business wasn't working as efficiently as possible and was rapidly losing faith in the technology.
solution
Recalibrate Hubspot and implement improved processes and training across marketing team. Subsequently, use the marketing team as a case study to highlight the true power of Hubspot and gain buy-in across the company.
result
Alignment of all client-facing teams around Hubspot portal to drive more connected business decisions. Reports could be created and shared across all departments leading to better business data, available in real-time.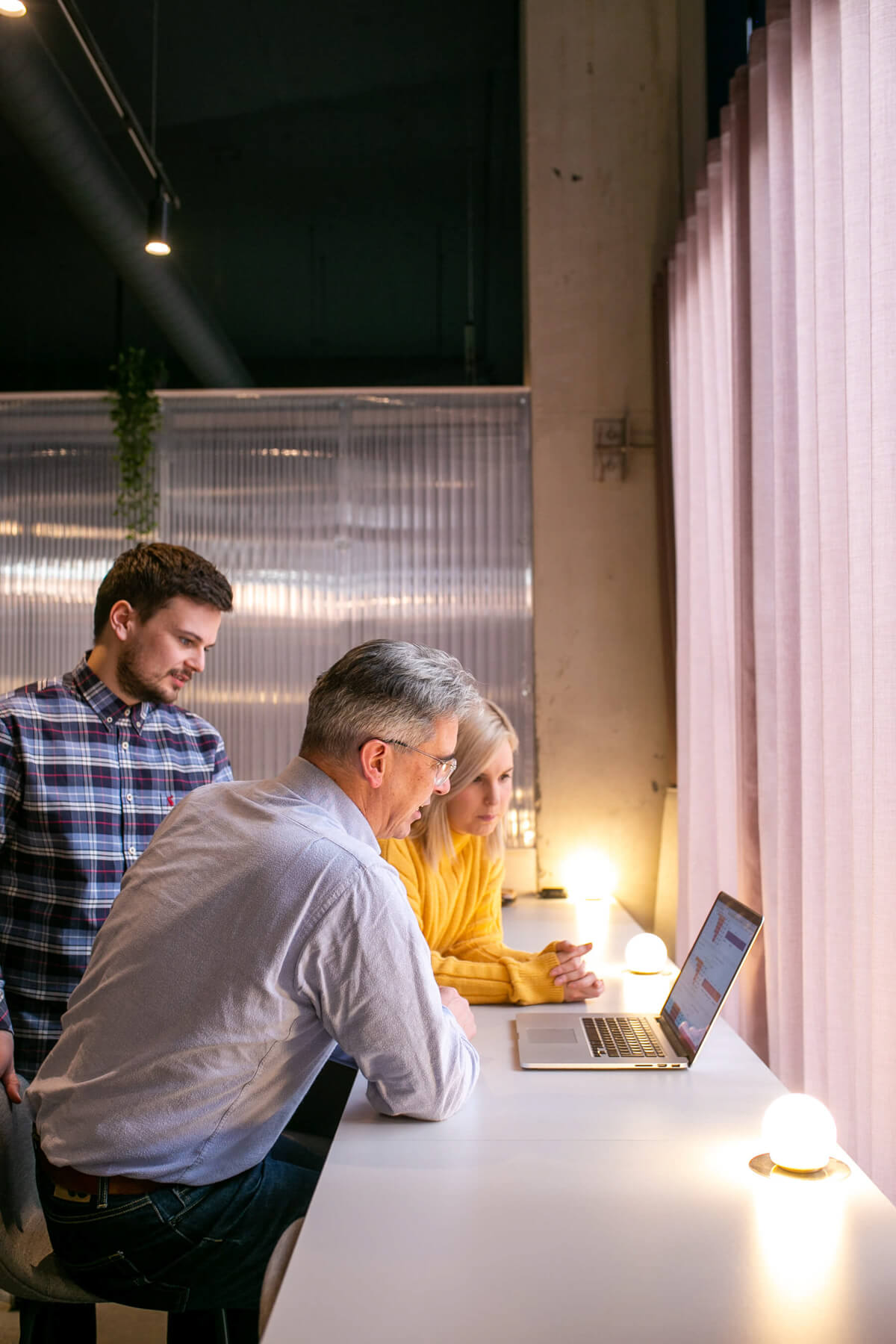 What's the business?
Our customer are a global provider of innovative IT solutions with a strong focus on the healthcare industry. The company supplies services, technological tools, specialised software, data flow management services and databases. The group employs almost 5,000 people in more than 10 countries and generated revenue from continuing activities of €496.9 million in 2020.
WHY DID THEY CHOOSE AXON GARSIDE?
In December 2018, the customer was in need of a new Hubspot consultant after their previous engagement had over-promised and under-delivered. Their Hubspot portal was being underutilised and they were struggling to get value from the platform.
Axon Garside were chosen because we could prove we had the capacity to fully leverage the power of their Hubspot portal. As a Diamond partner, we could demonstrate our value and bring to bear learnings from other technology businesses we have worked with while working with the customer's team to understand their processes, challenges and objectives to create a bespoke solution fit for their needs. This bespoke approach and involvement of the internal teams resonated with them after other agencies had proposed more rigid, out-of-the-box services.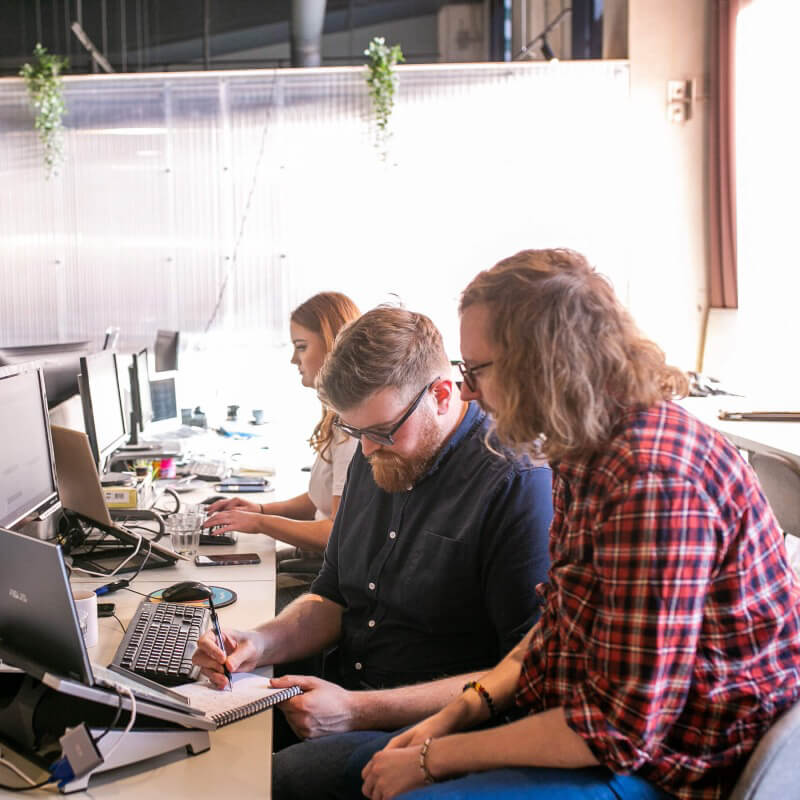 Axon Garside has been instrumental to our company-wide adoption of HubSpot, they helped us realise how much more efficiently we could operate by using the platform properly.

Commercial Director
WHAT WERE THE MAIN CHALLENGES?
The business lacked comprehensive internal buy-in when it came to Hubspot. Having used partners who failed to fully leverage the tool, they felt that Hubspot's main purpose was simple form and landing page development. They lacked complete integration between major inbound touchpoints, most notably the website, which was not integrated.
As the working relationship continued, it became clear that sales, marketing and service weren't sufficiently integrated and opportunities were being missed due to the lack of joined-up thinking.
How did Axon Garside approach this challenge?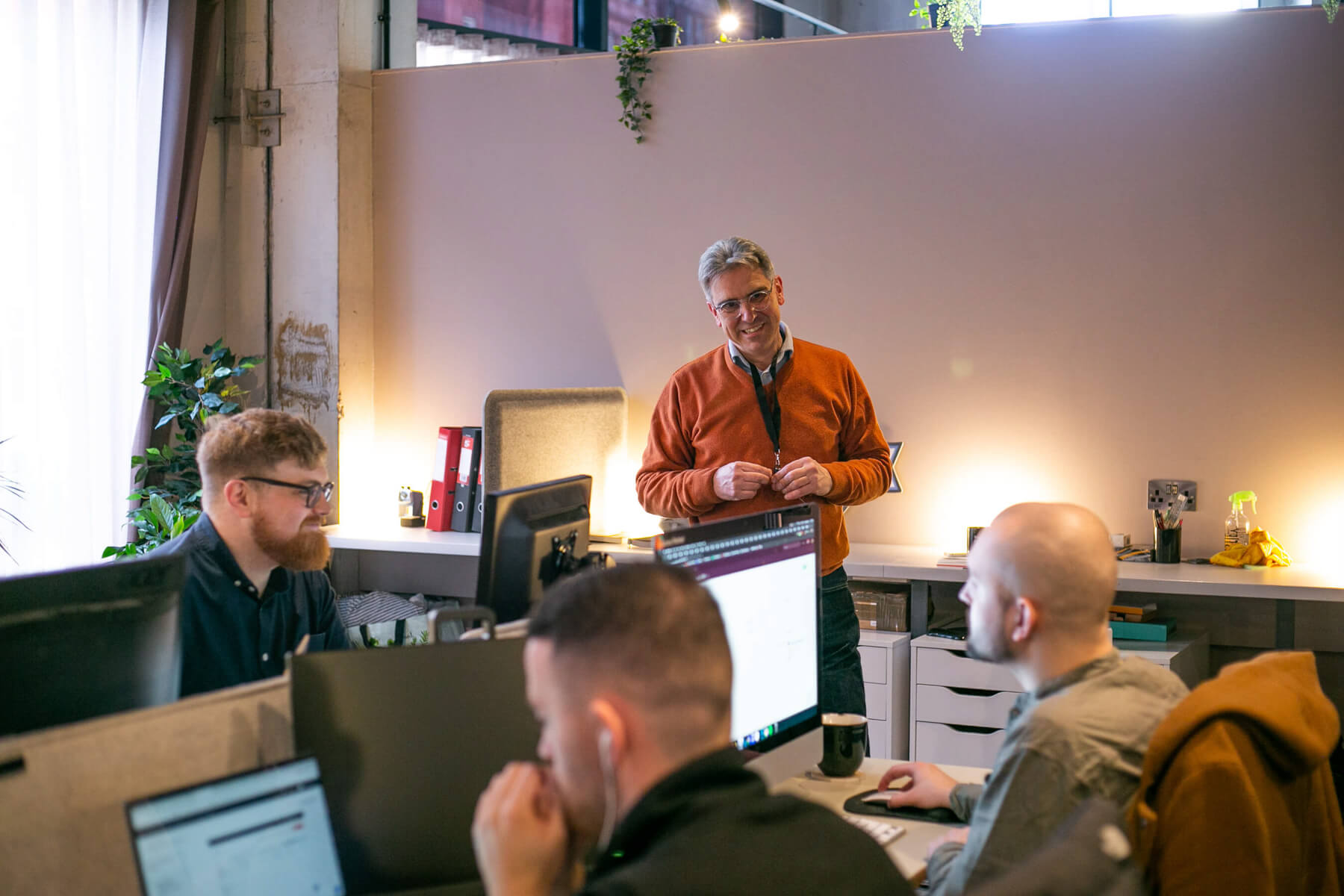 Work started initially with the marketing team. Although dwindling, they still had faith in the tool and understood how instrumental it could be to the businesses marketing efforts. Axon Garside migrated their website to Hubspot CMS, building out additional custom pages, modules and automated workflows. The impact of this initial work was two-fold in that it assisted the marketing team with day-to-day execution and began to show the wider business the impact Hubspot could really have.
The Axon Garside team aligned with the customer's team by having regular, scheduled calls to discuss their business needs and priorities, as well as offering advice and improvements based on the data presented to us in the now fully-integrated platform. Interest grew across the company as marketing's impact grew and from here we identified the lack of alignment between sales, the customer service team and marketing. We proposed a fix... to bring all three departments together on the platform, ensuring that the skills and resources would be available in house to succeed.
Now more confident in the platform's potential, the business invested in Hubspot Sales Enterprise and Service Professional and tasked Axon Garside with delivering a bespoke setup fit for their needs. This involved standardising and mapping their entire sales process to the HubSpot Sales tool, which allows the team to effectively monitor their performance and make intelligent decisions that positively affect bottom-line results. Automation was rolled out across the board in order to simplify day-to-day activities, improve the customer journey and improve data quality. The custom reporting dashboards that Axon Garside developed enabled key stakeholders to easily access the most up-to-date and accurate business data. This opened up the ability to see forecasts, revenue, conversion metrics and sales team performance in a way that they couldn't before.
Now that there is a set sales and reporting process in place, the business been able to scale their activities according to what is working well, and onboard new starters effectively through structured training and guidance that is supported by the HubSpot toolset.
In order to further cement buy-in across the business, training was delivered to the departments ensuring that platform utilisation rates would continue. Regular communication, training and support continues today, as Axon Garside seeks to routinely innovate and challenge the customer's marketing, sales and service departments.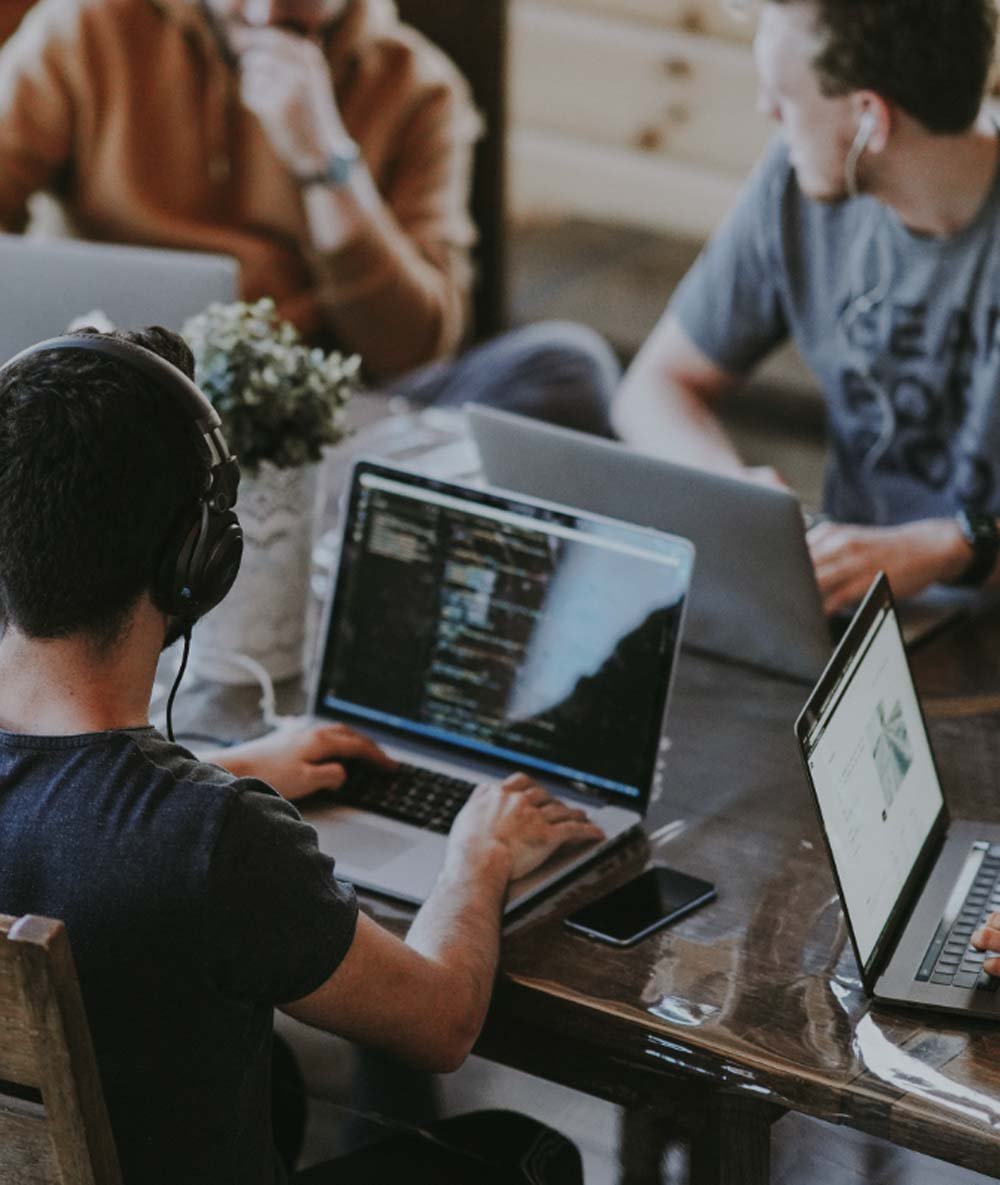 USE CASE 1 - CUSTOMER ONBOARDING
Overhauling manual processes with HubSpot automation
Having already migrated the business away from Salesforce, the customer wanted to take their use of HubSpot beyond marketing and sales. Their existing manual approach to onboarding customers was inefficient, and left a lot of r00m for error.
We helped the business map their onboarding process from end-to-end for each product/service-line and applied this to their HubSpot portal. Where actions would have previously been completed manually - such as customer communications, remembering to book a customer installation and requesting support from third-party suppliers - HubSpot's workflow and automation tool ensures that tasks are assigned, communications are sent and customers get a seamless onboarding experience.
On top of this, the customer can now report on the effectiveness of their onboarding process, allowing them to see how quickly customers are onboarded, and where any bottlenecks and friction may be present. Finally, NPS surveying allows the business to understand where they need to improve.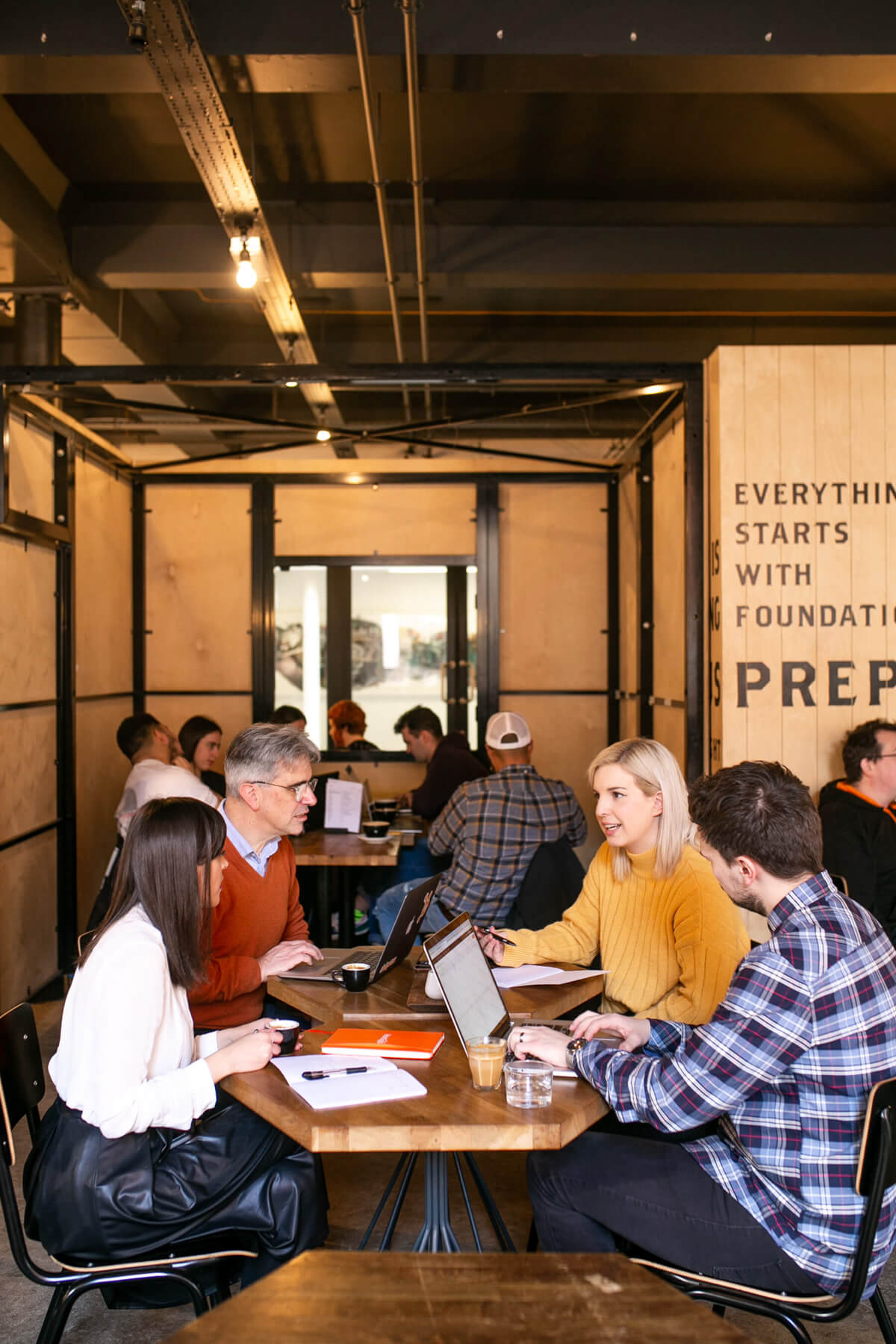 USE CASE 2 - MANAGING CUSTOMER RENEWALS
INCREASING CUSTOMER RETENTION THROUGH AUTOMATION
Our customer was already storing renewal and contract information in their HubSpot CRM. However, they weren't truly leveraging the power of the HubSpot platform. Instead, they were relying on their account management team to manually flag customers who were coming up for renewal.
We helped the business to break down their renewal process into steps that we then mapped against the HubSpot tool.
Using automation, the businesses account management team are now notified of upcoming renewals 180 days prior to the renewal date, and a fully automated task management and communication process swings into action.
Now, the business no longer relies on memory - HubSpot does the heavy-lifting for them.
WHAT WERE THE RESULTS?
Axon Garside delivered the complete integration of client-facing departments into Hubspot. Doing so enabled closed-loop reporting across marketing, sales and customer service. This improved internal visibility immeasurably and allowed for the identification of opportunities, close deals, manage onboarding and service customers all within Hubspot.

Operational efficiency improved as management gained real-time reporting capabilities enabling improved decision making at all levels of the business.
Customer experience was greatly improved through automated communications, updates and digital quotes. And with all customer-facing departments having access to an internal shared view of each customer, they knew what was happening at all times minimising communication errors or bloat.

Lastly, with full confidence in Hubspot and significant training on the platform, the marketing team has full control of the website. Allowing them to implement changes quickly and use their website as the flexible lead-gen tool it can be.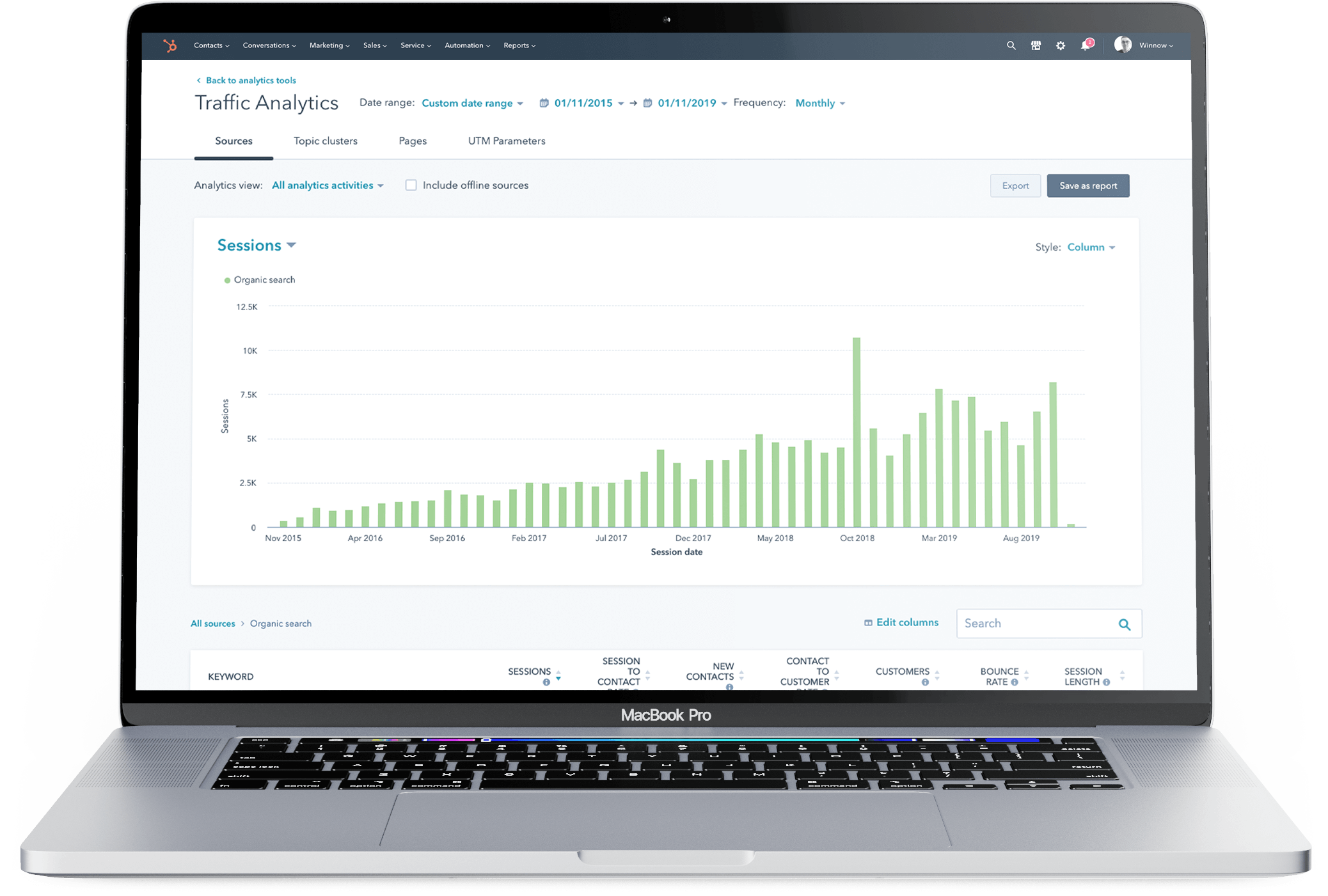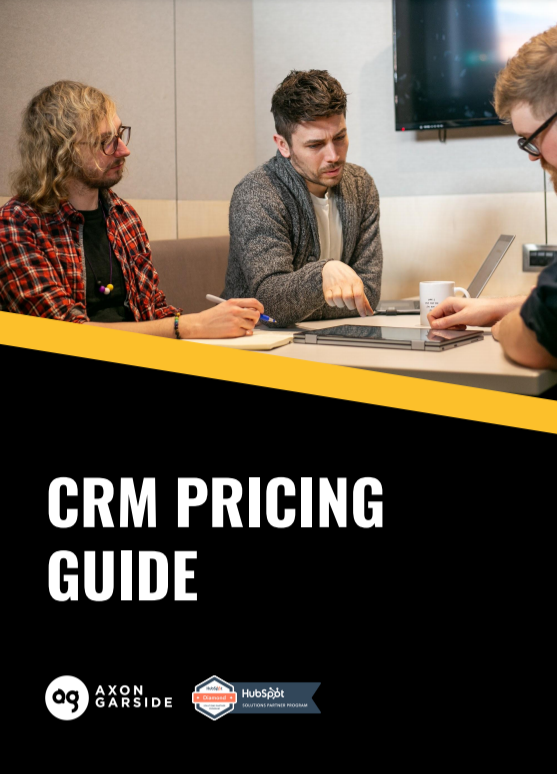 WANT TO FIND OUT WHAT IT WOULD COST TO SEE THESE RESULTS IN YOUR BUSINESS?
We work with B2B companies in the industrial, technology, and professional services industries to deliver inbound marketing services with provable, measurable ROI. Download our guide now to find out how much it will cost you.