Why Strategic SaaS Marketing is Vital for your Business's Survival
With competition more fierce than ever before, having an effective SaaS marketing strategy is essential for business survival. George Linley
Published: 24 Jul 2015
5 minutes read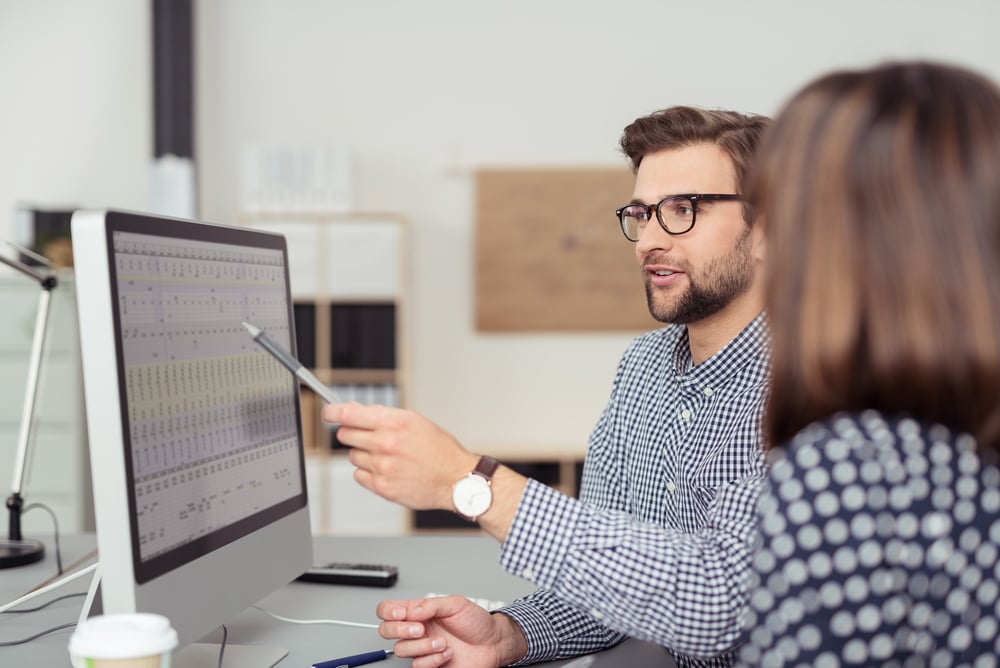 SaaS is big business. The industry is one of the fastest growing in the tech space and is set to be worth $22.1 billion (£14.2 billion) by the end of the year, predicts Gartner. However, the industry is becoming crowded, with new start-ups fighting to get on top.
The majority of SaaS companies operate on month by month payments, placing increasing pressure for start-ups to gain customers quickly and retain them.
A common struggle for SaaS companies is proving the worth and need for their software. With competitors offering similar services, companies need to use a SaaS marketing strategy to stand out and survive.
Knowing your audience and solving their problems
Some marketers don't invest enough time into evaluating their target audience and the problems they are facing. Impending customer acquisition targets and dwindling budgets can push SaaS companies to take a 'one-size-fits-all' approach to their marketing activity – getting their message out there to as many decision makers as possible. However, this approach is counter-productive. SaaS software and its users vary dramatically from business to business and with competitors in every corner, finding your niche sector is key.
Segura is a perfect example of a company who clearly understands its audience and their pain-points. Segura is a cloud-based software company that offers businesses supply chain visibility and protection. It has recognised the growing need for supply chain transparency and so offers its software as a solution.
Segura takes typical customer concerns such as the rise in counterfeit clothing and ethical issues that arise within supply chains and turns these into blog topics. These blog posts firstly stress the severity of the problem and the direct impact on businesses and then showcases how its software can rectify these issues.
To recap, think about the common issues your prospects face in their business and how your software can help to solve these issues and channel this into your marketing strategy's content.
Let prospects get a taste of your software
Wouldn't it be great if a prospect visited your site, read a few pages and signed up there and then? Sadly, in the real world, unless your software is already established as an industry leader or is that good it sells itself, the chance for immediate conversion is slim.
This is why every SaaS company should offer a free trial. The majority of prospects will not be ready to buy straight away, or may have not even identified their specific problem or intended solution. A free trial allows prospects to experience your software first-hand and find out if it is the right solution for them.
However, don't think that you can just plaster your free trial around your site and be done with it. In reality, the majority of your competitors are doing this – so why would prospects think your free trial offers anything unique? Free trial to paid service conversion rates are on average only 15-20%, with a significant percentage of prospects abandoning your free trial before the trial period is over. Why? Because they are still not convinced that your software is of value, or can solve their problems.
Nurture and educate with content
A free trial should also be supported by educational content, helping to increase website conversion rates by six times. Blogs, guides, e-books, infographics (and so on) should be used to educate prospects at different stages of the buyer's journey. In the awareness stage, content should be used to help prospects identify their problem and how it impacts their business. Prospects who are closer to buying can be nurtured with helpful content that highlights how your software can actively solve their common business problems. Content should also be used to overcome and resolve objections your prospects may have when considering to buy such as price, speed, usefulness etc. To summarise, a free trial only works if you incorporate it into a nurturing content strategy that demonstrates why your service or software is the best solution to the problem.
Aid learning with a demo
While some more tech-savvy prospects will be able to navigate your software without a problem, others may struggle with its functionality. In the case of the latter example, a standalone free trial can actually damage your chances of conversion. Remember, the main goal for a business owner is to ensure that your software is easy to use by employees with varying experience levels. If this proves difficult – they won't buy.
Offering a demo alongside your free trial is therefore essential for achieving a high conversion rate. A demo can help your prospects get the most from your service and highlights the true value on offer. A demo also offers a chance for businesses to showcase expertise and good customer service. This can be a stand-out factor during the decision process in an industry where the majority of competitors rely solely on their software to sell.
Nurture existing customers
Customers on monthly subscriptions are the bread and butter of SaaS companies. It costs businesses six to seven times more to attract a new customer than to retain an existing one. Businesses are also much more likely to sell additional services to existing customers (60-70%) than new prospects (5-20%). Therefore, keeping them happy should be a higher priority than gaining new ones.
Keep customers informed about new updates to your software and advice on how to get the most out of your service. Marketing software HubSpot achieves this with its educational HubSpot Academy. Existing customers can access a wealth of video content created by industry experts, detailing how to get the best results from its software as well as best practices for inbound marketing. Customers can also take examinations, enabling them to self-evaluate how well they're using the software and areas to improve on – with additional content to aid their progress. Live webinars also provide a platform for customers to have questions answered by the best in the industry.
By implementing a nurturing SaaS content marketing strategy, HubSpot retains its customer base while converting them into brand advocates, helping to further market the business to new customers.