Why IT Reseller Marketing Needs an Alternative to Telesales
With the IT market changing, find out why you should consider IT reseller marketing alternatives in order to appeal to the new breed of buyer.
Kay Stevens
Published: 09 Jul 2018
4 minutes read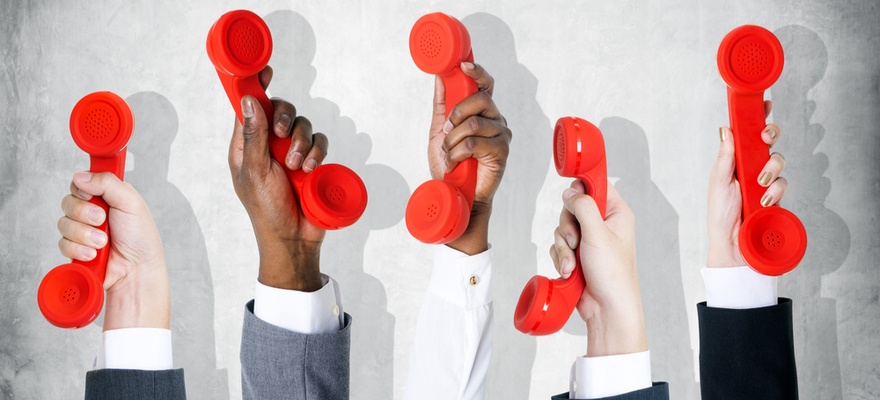 The relationship between IT resellers and buyers has changed – possibly forever. Technology, the web and market consolidation has impacted how buyers interact with your business, as well as their expectations from an IT reseller.
Where does this leave telesales – one of the most commonly used marketing tactics for IT resellers during the past two decades? In order to stave off the competition, companies should consider using alternative marketing strategies. Still not convinced? Here's just a few reasons why you need to look past this archaic approach.
The buyer has gone online
The old method of selling IT services relied on making contact with prospects as early on in the buyer's journey as possible. However, as the buyer has moved online, traditional channels have become less effective for generating sales. Buyers are less receptive to sales calls, seeing them as a disruption to their busy work schedules.
This is because prospects no longer rely on telesales as their main source of information. With the emergence of the internet, prospects can research possible IT resellers with just a few clicks. This has led to a power shift, with the buyer now in complete control.
Rather than your business making the first move, prospects are beginning their buyer journey online. 54% of B2B buyers start their journey by conducting informal research around business challenges, with 46% using a search engine as their first research source - instead of accepting a cold call from your sales team.
In many instances, a potential B2B buyer will already be two thirds through the buyer's journey before they are ready to speak to a salesman. Receiving an unsolicited phone call in the early stages of the buyer's journey is therefore unlikely to result in a lead conversion. The sales cycle is much longer for IT resellers and so prospects need nurturing before they are ready to buy.
Prospects need to be nurtured
Be honest – how many times have you engaged in a conversation with a salesperson that lasted more than three minutes? In the IT reseller market, this is simply not enough time to nurture a lead, solve their pains and present your software and service as the best solution. Even the most talented salespeople would struggle!
One common problem with telesales is that salespeople are reading from a generic pitch, speaking to prospects whose details they have acquired through bought data. This therefore makes it a lot more difficult to offer personalised and customer-centric information.
Purchasing IT software is a big decision for buyers to undertake. When telesales was king, there were several software solutions available, enabling resellers to compete on product alone. For example, you may have been the only reseller who had a specific ERP software solution – making the job of a telemarketer far easier.
Today, due to market consolidation, there are only a few software options left on the market. This impacts IT resellers, as they have to market their unique services and expertise to differentiate themselves from the competition. This is an arguably much more difficult task to undertake. Furthermore, with fewer software options available, but hundreds of competing IT resellers, prospects are taking extra caution and consideration during the purchase decision, creating the need for careful lead nurturing.
Content marketing has become essential for IT resellers during the lead nurturing process, with 64% of buyers heavily influenced by content when making buyer decisions. This form of IT reseller marketing enables relevant prospects to find you at a time that is convenient for them. B2B Content marketing also has the advantage over telemarketing (when done correctly) in that it successfully identifies your specific persona pain points and presents your service as the best solution. This can be achieved by supplying prospects with relevant content, based on their stage in the buyer's journey.
Differentiating yourself from the competition
On any given day, chances are your prospects will receive dozens of sales calls off similar IT resellers to yourselves. During these restricted sales calls, what will differentiate you from the competition? Pretty much nothing.
In order to stand out in today's market, you need to successfully showcase your Unique Selling Point (USP). For most IT resellers, your USP is going to be focused on your customer service, industry experience and knowledge. Your USP needs to be strongly linked to your audience pain points and should address shortcomings you have identified in your competitors.
For example, a prospect's main problem may be a lack of knowledge around installing and maintaining their software. Your company could help solve this problem by:
Guiding prospects into choosing the most suitable software for their business
Having extensive knowledge of the software and how to get the best results from it
Having an experienced team able to install and maintain software
Offering 24/7 support to ensure that software runs smoothly
This is what your buyers are looking for, and what is going to sell your services: an alignment of your software with reseller-specific expertise and experience. In order to promote this alignment properly, IT reseller marketing needs to be focused around personas. Find out how to create the perfect buyer persona with our free guide: