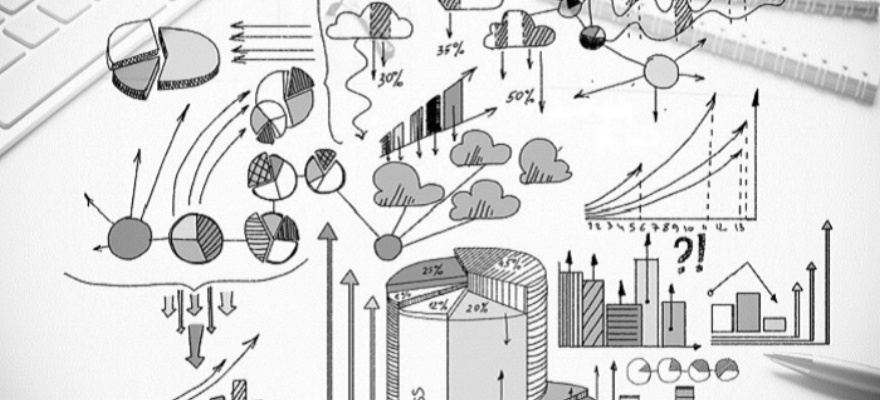 One of the biggest lessons that we learned from the recent UK referendum and US election results is that we certainly live in unpredictable times. While foreseeing the future is impossible, creating a strong and effective B2B marketing strategy in times of uncertainty is certainly achievable, and could prove to be one of the best ways to fight against difficult financial periods.
Following the EU referendum and Donal Trump's election for president of the United States, it seems like our uncertainty is rising exponentially. While economists don't believe that Brexit standalone would have as an extensive impact on the economy as it was believed in its early days, combining the uncertainty of where the UK will stand in a few years' time when the EU exit has been completed with the unpredictability and unfamiliarity of a partnership with a president elect such as Trump, leaves a lot of ambiguity about the future.
During such times of uncertainty, your B2B marketing strategy needs to stand firm, as it's one of the most important factors that can help organisations not only push through difficult periods, but also lead them out of the darkness better and stronger. Strategy needs to be smart, agile, and most importantly, cost-effective and market oriented. In this article, I will guide you through the most important first steps to take towards building an effective B2B marketing strategy.
How uncertain times affect buyer behaviour?
During unstable economic times, demand tends to decrease. Profit margins are squeezed, companies become cautious on making large investments, and markets are much more price oriented when it comes to purchasing decisions. These changes always hit B2B companies hardest, as they tend to have much fewer customers and involve purchases of a far higher financial value.
So, how do you fight back in a digital world where communication with prospects and clients is already broken, and even in strong and stable economic times we still struggle to compete on an over-saturated market and get hold of the people we want to sell to?
We know that today 71% of B2B clients start their research for products and services online. In times of uncertainty, this number is likely to go up and prospects will be even more driven to go to the web to find solutions for their problems in an attempt to save money. This is where a strong B2B inbound marketing strategy needs to become the core of your survival tactics, as it will bring you a predictable and measurable revenue stream.
Where to begin?
The very first thing to remember when building an B2B inbound strategy is that it always needs to seek to provide return on investment and have measurability, yet 93% of industrial and manufacturing companies consider showing a measurable ROI as their greatest challenge.
The next thing to remember is to do your homework properly and conduct in-depth market research. This will help you to not only understand your prospects and clients better, but also enable you to effectively predict corporate problems, preparing you for the worst and also protecting your company from any long-term damage.
The key success during a downturn is having transparency and measurability of your marketing efforts. Inbound marketing can give you precisely that, as well as help you clearly and easily outline the unique selling propositions and value offers that differentiate you from everyone else on the market. So, how do you achieve this and go inbound?
STEP 1: Understand your customers
Understanding customers is a major challenge for a lot of organisations due to the disconnect that the Internet has created between businesses and prospects. While the shift to online communication could present a threat to those companies unwilling to adapt, understanding how to use the web efficiently can be a great opportunity to reach out to your potential clients.
There is a constantly increasing number of online tools that can be used to monitor your customers and prospects on the web, not to mention how effective your own website and blog can be in understanding your customers better if set up to effectively capture key data on those visitors you have attracted. Taking the time to understand those tools will inevitably lead you to also understanding your audience better and the areas where your help is most needed.
STEP 2: Establish credibility, master differentiation
In times of uncertainty there's nothing more re-assuring for your clients and prospects than being consistent - consistent in your services, in your business operations, in your marketing. When the public loses confidence and trusts in government leadership, this could be a great opportunity for your company to establish credibility and demonstrate the ability to guide its clients out of difficult times. Expert advice in relation to how your products and services can help your prospects improve business operations is invaluable. Having a clear content and social sharing plan part of your inbound strategy will help you place this knowledge in front of the eyes of the right people.
STEP 3: Re-evaluation
When a company is struggling, it's the marketing budget that tends to get the first cuts. If you have reached this point, ensure that you're cutting the right costs. Analyse and re-assess which tactics of the marketing mix are not producing results and start with those. Creating a cost-efficient strategy is not difficult to achieve. Find the time to understand how to use the web to your advantage and turn it into an opportunity to reach out a wider audience, while at same fitting within a tight marketing budget.
STEP 4: Agility
Inbound gives your marketing that needed agility that will help you improve lead generation and increase revenue. It takes into consideration and includes everything from content marketing, social media sharing to email marketing and much more.
STEP 5: Proper planning
A survey conducted by the Economist Intelligence Unit reveals that organisations tend to realise only 60% of their strategy's potential value due to failures in planning and execution. Sometimes even the best prepared and well-research strategy could fail due to things such as corporate politics, undefined goals, a lack of appropriate controls and changing circumstances. An effective inbound strategy is planned months ahead, and while the process of putting everything together and execution could be overwhelming, having an external help from a consultative agency can be extremely beneficial to achieve success.
Having a SMART inbound marketing strategy can not only help you push through difficult financial times, but also get your business far ahead of your competitors. Take control of your company's future by finding out how to use inbound marketing to your advantage.