[Video] A day in the life - Video Expert Jay Kiss
A Day in the Life of Video Expert Jay Kiss - An interview with a video production specialist.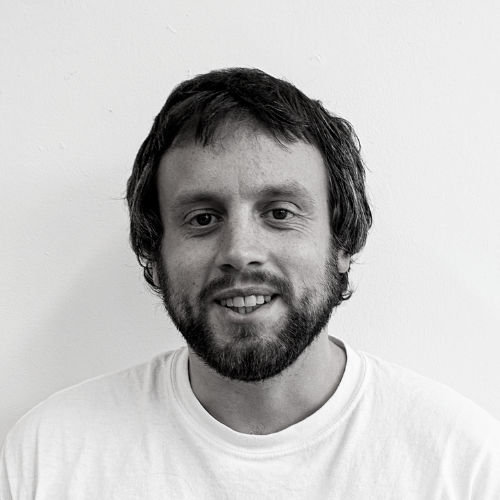 Spencer Montagu
Published: 06 May 2021
5 minutes read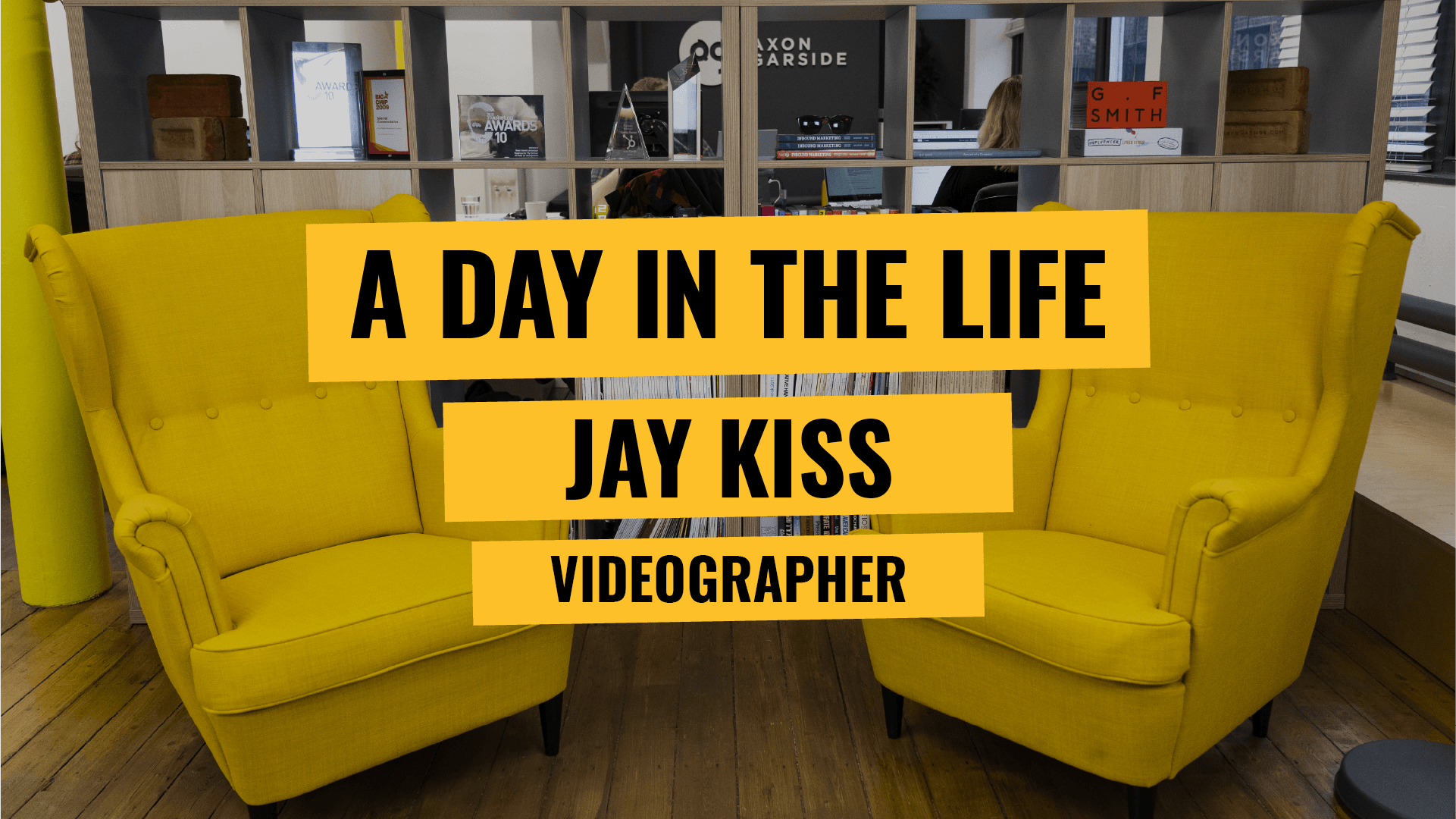 In this video, Spencer sits down with our resident videographer, Jay Kiss.

Jay discusses his day-to-day role as a videographer, as well as his view on B2B video trends and top tips for successful B2B video.
Before you read on - Do you want to know more about how a B2B inbound agency works? Click below to learn;
---
Spencer
Hi, welcome to our latest Day in the Life video. Today I'm joined by Jay Kiss. He's our resident Videographer here at Axon Garside. Okay, Jay, so what does a typical day look like for you?

Jay
It'd be quite varied. So some days if you're if you're in the planning process of doing a video it'd be storyboarding and coming up with ideas, brainstorming with various people in the company. If you're shooting that day, it would be going on-site shooting. But I'd say generally, most of my day is editing. Editing video footage is one of the biggest time-sinks.

Spencer
So - say you've got a new pitch in, a new client, could you walk me through that? How does that process work?

Jay
So generally, we'd start by sitting down with the client and working out what they're trying to get out of the video, trying to work out a story that they're trying to tell. There's no point in putting all the effort in if it's just a vapid video with no real content within because it's just pointless.
So we sit down with them and try and get their vision of what they want to draw out of it. Then you go to storyboarding, planning, and technical planning - what you need to take, what needs to be shot, if you need to hire any equipment, etc. So there's all sorts of planning covered in that.

Spencer
So what what sort of technology would you use on a day-to-day basis to run through that pitch scenario, and then onwards?

Jay
For storyboarding, I use an application called Boords. It's just easy, you can just drop in images to get a quick idea down, and how you can flesh-out over time, and then I'd be using the Adobe suite - Premiere and After Effects mainly. Sometimes I'll use Photoshop for doing thumbnails in videos, but generally it's Premier I use for editing video footage and After Effects for doing anything animated, for example animated elements on the screen.

Spencer
So that's your technology state now, but is there an ideal future state for you? Is there a piece of technology you wish you had that would make your job easier?

Jay
If you're trying to save time, I suppose you could say some miracle editor, which you could just go in to and analyze all the footage and put it in place. But I think that just takes quite a lot out of it - you can't discover stuff if that piece of software existed, I think it would take quite a lot of creativity out of the editing process, because I find I wouldn't have an idea to do something. If I was going through editing, I can think of ideas and it adds another dimension to the video. So it would remove that sort of creative side to it.

Spencer
What does a good B2B video look like in your opinion?

Jay
I suppose if you're looking at statistics, it would be videos under two minutes - straight to the point, but I think it all falls down to having the content behind what you're trying to get across in the video. You can have a 15-minute video with really good content, or you could have a two-minute video with nothing in it.
So I think people would rather watch a video that's actually giving them the answer they're looking for rather than just watching a short video with nothing in it. So I think it depends on what you're trying to apply it to and who you're asking. But my opinion would be more content-orientated over a certain length or how a video should look.

Spencer
We're not exclusively a video agency, so what are the benefits of working with a video team in an inbound agency?

Jay
I think it's everything else that goes into the video. Because with us having a CRM division in-house now as well, we can cover all bases that you're looking for in your campaigns. So having video is one thing if you were to do it by yourself, but not knowing how to market it or get it out there nullifies the effect of the video that you've just put the time and effort into.
So I think using an agency, you've got the combined knowledge of all the team and experts to really flesh out a good video idea and get the most out of it.

Spencer
Do you interact a lot with the other departments within the business?

Jay
Oh yeah, all the time, especially our content creators and working with the project managers to get tasks done on time and to a great standard.
Spencer
What would a highlight of your day be?
Jay
I think the highlight of my day would be getting good client feedback. When someone says they like the work you've spent hours and hours on, it's very gratifying. I think our client feedback is probably the best part!
Spencer
Can you walk me through the process of client approval and sign-off of work? Is it complicated? Are there often a lot of amendments?
Jay
Generally, I will do a rough cut so that we can get the content down in the actual video before I start going in and doing any heavy editing, applying name cards and putting up B-roll over the footage etc. I'll just get the content there first. So the message is right there. We want to get the video to the client, so I'll send that and make sure that's all right.
From there I start editing, adding elements like name cards, intro cards, doing animations for questions on screen, if they want that. I'll send that to them, then generally there's a couple of rounds of amends. We'll try and get to a point where we're both happy, and at the end of the day, the clients say is final, but we will always offer our opinion on how we think it should look, or how we think it should be from a B2B video perspective.
Most of the time, they'll generally take our advice, sometimes they don't. It's their video, at the end of the day, and I'm happy as long as there's a strong story and a strong message in the video. That's what really matters the most over what I think would look best, but I'll always offer my opinion.

Spencer
Absolutely - we challenge people.
What are the biggest frustrations you have on a day-to-day basis?

Jay
I wouldn't say it's a frustration, but it can just be a bit time-consuming if you're on a shoot day, transporting your equipment, traveling with and setting up equipment when you're there, and dismantling it when you're done. Other than that I like everything about it.

Spencer
What trends do you anticipate this year?

Jay
It's changing all the time, really, I'd say generally everything's becoming more cinematic. Although quite a lot of people are saying shorter, on the move videos are doing really well. I personally would prefer to watch a well-shot, cinematic style video over something that someone shot on their phone with bad audio and video quality. So that's a personal trend I'd like to see more of - more cinematic elements and more story-driven elements.

Spencer
Lastly, do you have any advice for people looking to get into video?

Jay
I'd say just give it a shot. You can do video now such on such a small budget, even with your phone. I think if you have a vision that you want to try and get across, like I said before, as long as the contents there and it's good, and you can build an audience around that content. The video and audio quality could come later. I think as long as your message is strong - just do it.

Spencer
Thanks a lot for your time. Jay, that was really important.

Jay
Thank you.

Spencer
Thanks a lot to Jay for taking some time out and telling us what his day looks like.
If you'd like to know more about the expert roles within an inbound marketing agency, and how they come together to create an all-encompassing B2B inbound strategy - check out our blog - Your Guide to Choosing an Inbound Marketing Agency