[Video] A day in the life - Design Specialist - James Peters
Spencer sits down with our digital design specialist, James Peters, who discusses a day in the life of his role as B2B website design guru.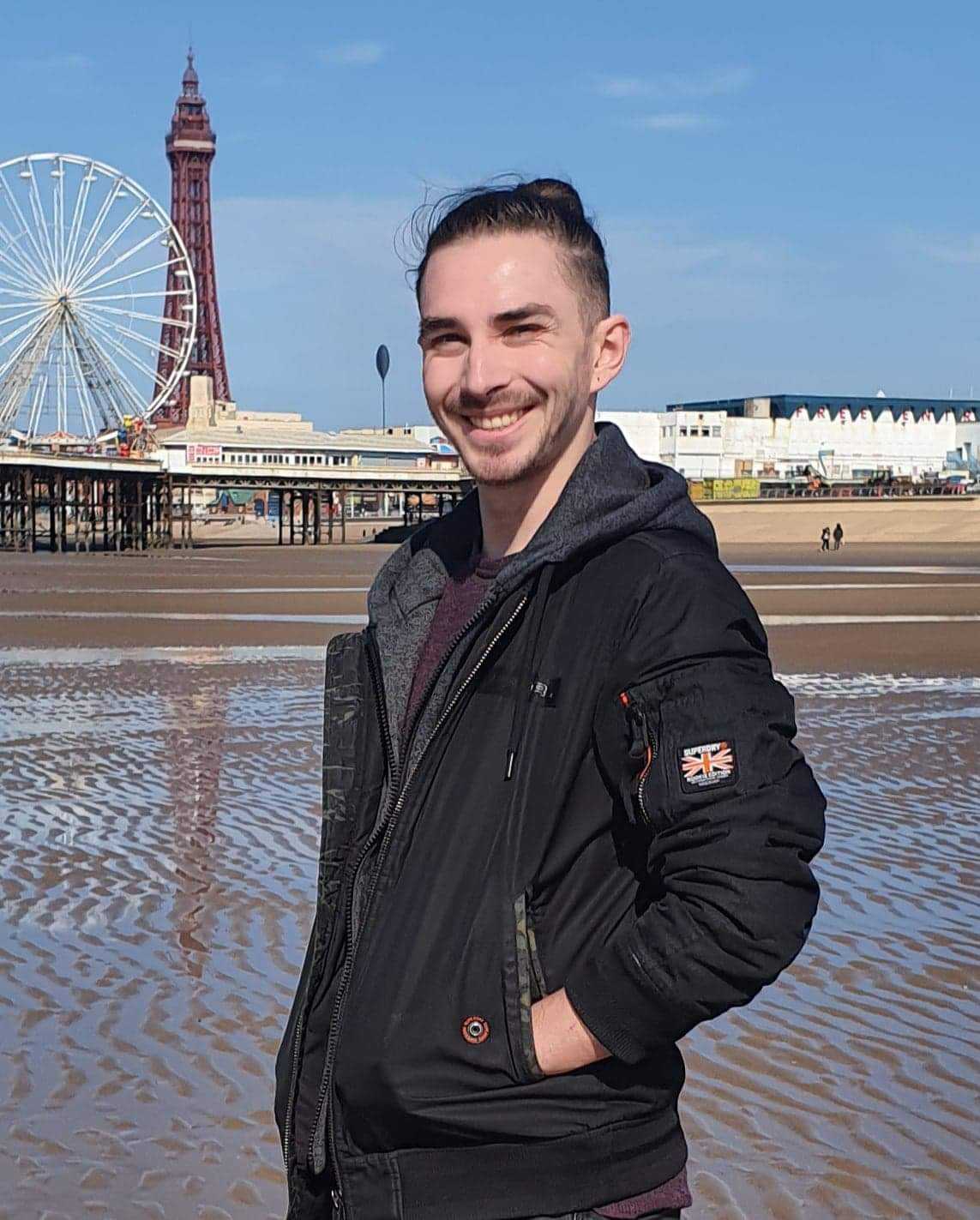 James Peters
Published: 25 Feb 2021
5 minutes read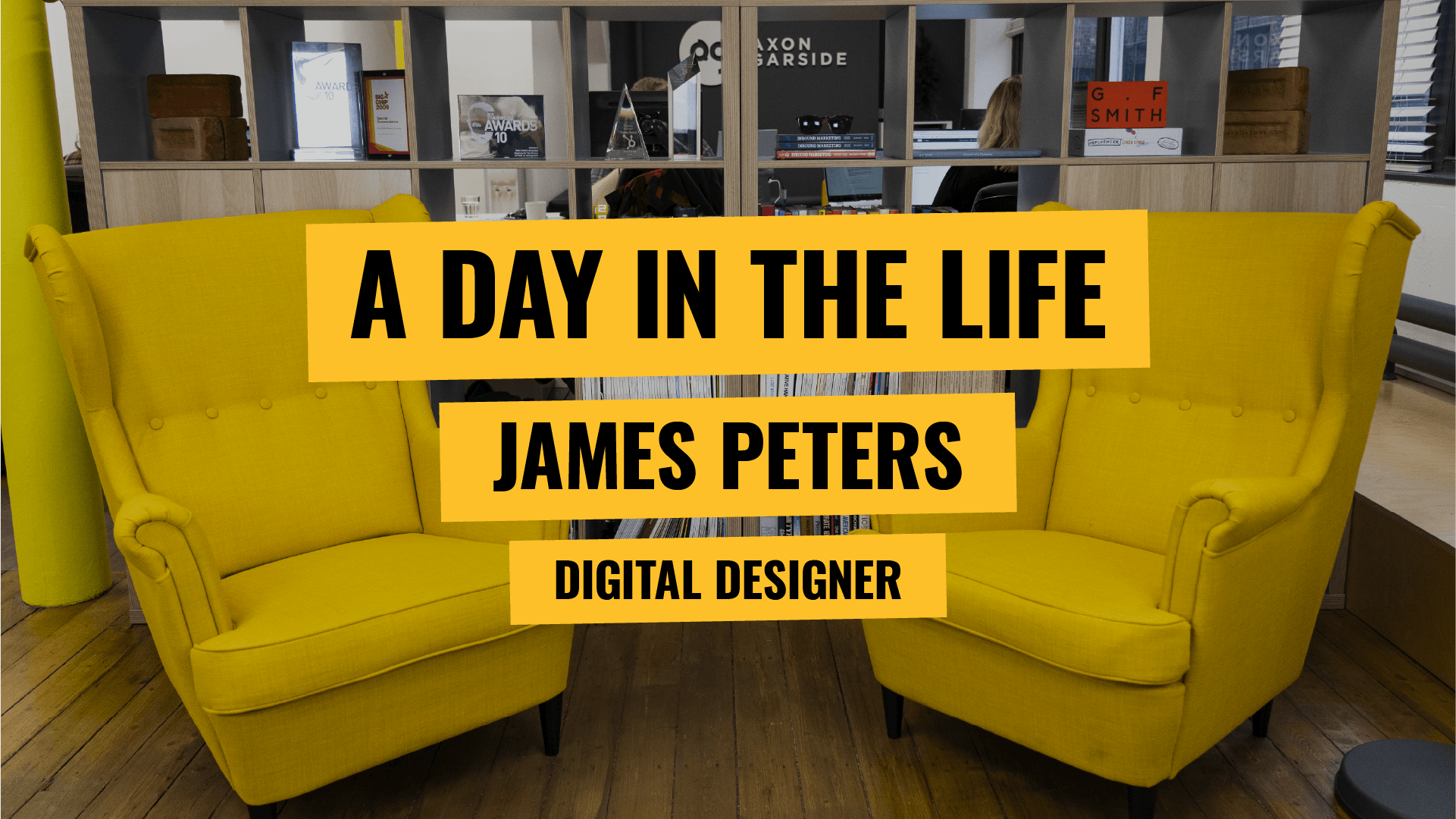 In this video, Spencer sits down with our digital designer, James Peters. James talks about his day-to-day role as the aesthete at Axon Garside.
If you'd like to know more about the roles within an inbound marketing agency, you can find it in our blog - Your Guide to Choosing an Inbound Marketing Agency.
Please find the transcript below:
---
James:
I'm James, I'm the digital design specialist here at Axon Garside.

Spencer:
What does a typical day look like for you, as a digital designer?

James:
My time is mostly split between communicating with the wider team to produce customer-oriented wireframes, and then helping to create lead generating websites, landing pages, E-books and social media ads.
Spencer:
So what sort of tech do you need to do that on a daily basis?

James:
Currently, I use Figma, which is our wireframing tool, because it allows for collaboration in real time - we can basically use that for internal use and also with clients. I also use Sketch, which is my final output for really refining designs, as well as the Adobe Suite, such as InDesign for E-books, Illustrator for illustration, and Photoshop.

Spencer:
In your role, you have to stay abreast of new trends. What do you think the future of design looks like for 2021?

James:
There's a lot of big trends coming out these days, mainly because design really boomed in 2020.
We've got trends like blurring, soft gradients, big typography and the possibility of neomorphism - which is basically the comeback of skeuomorphism. This was back when the iPhone got released - they used almost realistic illustrations. It made everything seem a little bit more realistic, more engaging. These days, there's a new version - neomorphism. It uses drop back shadows, it makes things a bit more textile.

Spencer:
Is the role of a designer in an agency a collaborative role? Do you work with other departments often?

James:
It's definitely collaborative across all departments. I don't think I could do what I do without the help of the wider team.

Spencer:
So what does that look like on a daily basis, or on a project basis?

James:
Well, at the start, we usually do content mapping, which involves content writers, project managers etc, to really scope out what we can do. Then we go on to make wireframes and really map out the user journey, how we see the user experiencing our sites, and really iron out any of the issues are road bumps in the actual journey.

Spencer:
Would you say that's what differentiates using an agency rather than an in-house team or a freelancer?

James:
Yes, I think that the key difference in using an agency compared to a freelancer is that, as an agency, we can use our collective knowledge and really reach a wider audience, plus, having we have ability to bounce ideas off each other on a daily basis, which really helps.
Also, the design procedure is like a big ball of ideas when we start, then you start bouncing ideas off of each other - you can then start to reduce the ball of ideas down into a single string - a very linear, organised design.

Spencer:
What's the highlight of your day generally?

James:
Knowing that the clients are happy, knowing that design I've created has met the brief, I can sleep easy at night!

Spencer:
What about the opposite? Do you have any frustrations that you don't particularly like?

James:
Not having brand guidelines to flip through is usually a frustration, as guidelines can take a lot of the 'guesswork' out of the design process, so having them really speeds things up. It means we don't have to go looking for logos and then guess the spacing around logos. It means we can find hex codes and Pantone colours with it - brand guidelines just save us a lot of time in our process.
One other frustration is working with multiple fonts. If a client has more than three fonts, it gets messy. It gets messy to the point where fonts aren't hierarchical at that point. Some designers actually like, for example, more than one font, or more than three fonts, or more than five fonts. It really depends on the designer and the brand, but I generally use no more than two - this gets you a nice display font along with your body font, so it's quite simplified. It's minimal and creates a hierarchy that's easy to read.
Spencer:
Do you have any last top tips?

James:
Along with the one I've mentioned - sticking to only two fonts - I'd say in general, don't be afraid to use whitespace. It allows your design to breath