Smarter SaaS Marketing: The One Thing That Makes us Say STOP!
SaaS marketing presents unique challenges, but inbound is the best way for companies that sell cloud technology to attract and retain customers. Matt Duxbury
Published: 05 May 2015
5 minutes read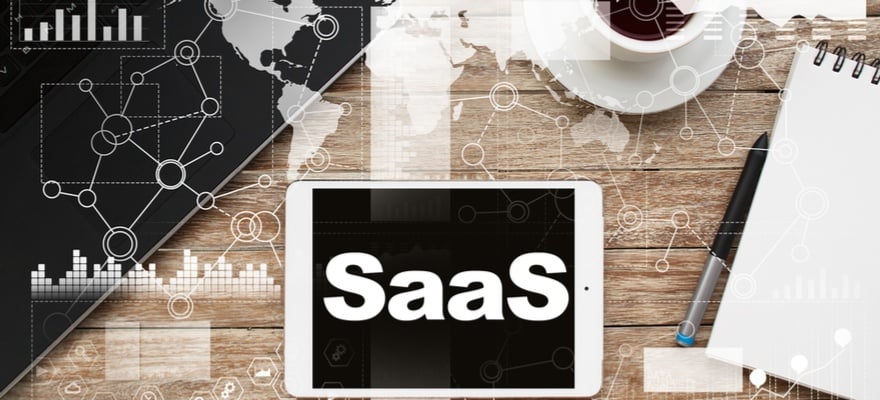 SaaS marketing can be difficult. It's a rapidly growing sector full of opportunity, but also getting more competitive by the day. Add in the inherent challenge of marketing something that exists only in 'the cloud' and it's clear that most SaaS marketers have their work cut out.
As you'd expect, some people are doing brilliant things with SaaS marketing and others… not so good. At Axon Garside, we work with ambitious SaaS companies that want to generate leads and grow their businesses rapidly with B2B inbound marketing.
Each of our SaaS clients have recognised that inbound is by far the most viable sales/marketing model. For them, the value of a typical client is much lower than in a traditional technology business, which renders the old-fashioned consultative B2B sales process simply unaffordable. They need to generate a high volume of lower-value customers, cost-effectively - and they know that inbound is the way to do it.
These SaaS companies have already stolen a march on their competitors. But even among those businesses that accept and practise the principles of inbound marketing, there's one question from clients we increasingly treat as an alarm bell. It's the one thing that makes us sit down and revisit their marketing strategy, their competitor analysis, their lead generation goals - basically everything we've discussed together - to make sure we're really on the same page.
And that question is: How often should I blog?
Of course, this is a fairly common topic and a perfectly legitimate query for someone to voice. But there are a couple of reasons we treat this question as a red flag: firstly, it sometimes suggests a lack of wider understanding about how inbound is supposed to function. And secondly, the frequency of blog posts is usually the least pressing issue a SaaS company faces with its blogging.
Note: The following applies mainly to SaaS companies that already have an established blog that is driving organic traffic to their site. For those that don't, the answer to the frequency question would be: as much as possible. Your blog is one of the most effective tools you have for driving traffic and generating leads. More information is available in HubSpot's State of Inbound 2014 report.
When someone asks us how often they should post on their blog, it's usually because the blog isn't performing as they'd like. So instead of agonising over volume and frequency, here are two blog-related questions we recommend Saas companies try to answer instead:
1. Are you producing enough blog content for different stages of the funnel?
It's well-known that sales cycles in the SaaS world are typically much shorter than traditional technology purchases. As Neil Patel of KissMetrics said in this blog: "The process of buying SaaS is quick, transactional, and done."
However, that doesn't mean SaaS companies can skip the process of educating prospects and nurturing leads until they're ready to buy (in short, the principles of inbound marketing) - even if their leads do want to make relatively quick buying decisions.
If you have a blog that does little more than direct visitors to a free trial, you may well get plenty of sign-ups to the trial, but comparatively few of those turning into customers. This is because you haven't educated them about why your product is the one they really need to solve their problem. They might trial your product, but they'll probably test out two or three others, too - significantly reducing the likelihood that they'll become a customer.
2. Are you producing blog content for existing customers as well as new prospects?
We know Gartner says that 80% of a company's future profits are generated by 20% of its existing customers, right? So why is so much content still aimed at attracting new business?
The best performing SaaS companies are those with watertight customer retention strategies. Of course, a lot depends on the quality of the services and support you provide, but the blog and your other content also has an important role to play. As HubSpot explains: "Successful SaaS companies build educational resources that help users learn best practices, stay current with new features and get the most out of their software investment."
Customer retention is absolutely critical for SaaS companies - your business needs monthly recurring revenues over a long period of time. So make sure you produce blog content that keeps existing users happy, as well as attracting new prospects.