Day 2 at #SIE18: The Art of Storytelling for Sales Success
#SIE18 was jam-packed with actionable insights for SMEs looking to brush-up their digital marketing skills. Check out our highlights from day two here!
Kay Stevens
Published: 29 Mar 2018
5 minutes read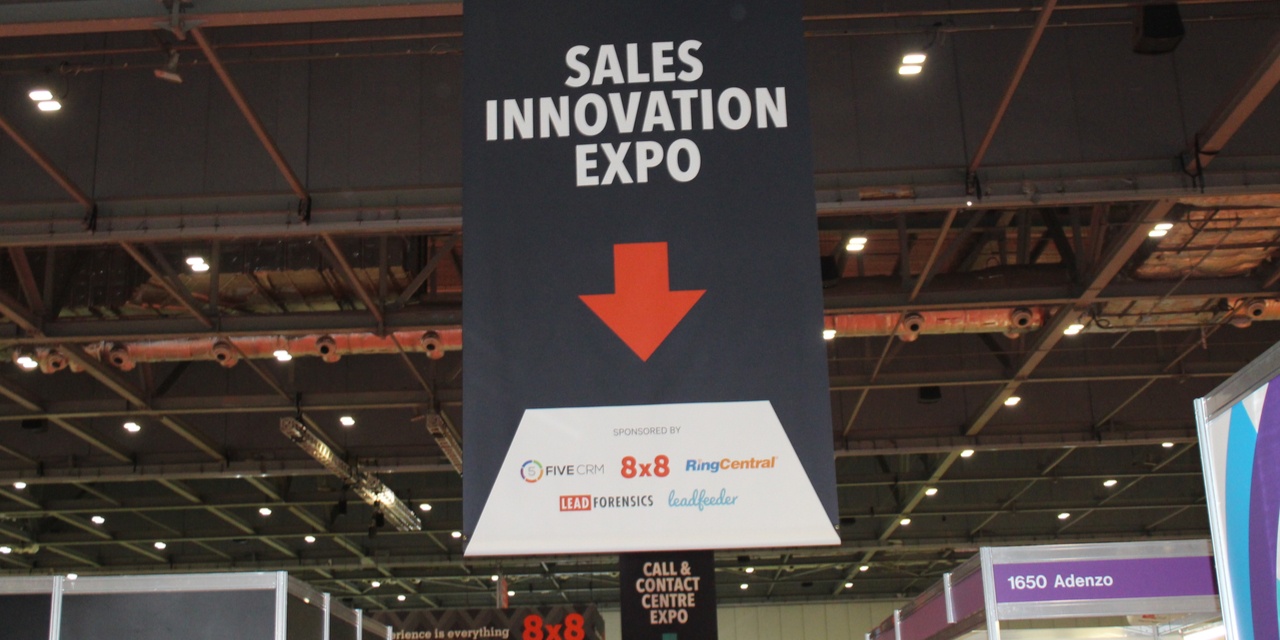 Last week we exhibited at the B2B Marketing and Sales Innovation Expo at London ExCel. As well as having two speaking slots and a stand, our team also got the chance to listen to some of the most compelling keynotes and seminars during the two days. We were keen to share our findings with you.
The two days (Wednesday 21st & Thursday 22nd March) were jam-packed with actionable insights for small to medium businesses looking to brush-up their digital marketing skills and gain a depth of information, guidance and inspiration from some of the most ambitious performers in the sales industry.
Still revelling from some of the fantastic sessions and presentations on day one, we were eager to see what day two had in store for us. In this blog, we'll highlight some of the best bits.
The art of storytelling
A common theme over the two days was storytelling. Since most buyers make decisions, first on an emotional level and then try to rationalise their choice, Sales need to be able to connect emotionally with their prospects in order to effectively build trust and rapport. The way to do this is through telling stories.
"Those who tell stories, rule society." - Plato
Gavin Ingham from the Institute of Sales Management, spoke about this in-depth the day before, which still rang true during many other talks on Thursday. He drew example, quite controversially, from the Brexit scenario, suggesting that during the 2016 EU Referendum, people voted based on their emotions - not based on the facts. He also shared his six keys to sales success, which include:
Share more, tell stories

Be real, be vulnerable

Be genuinely interested

Don't care (about the deal - but be careful with this one)

Listen to understand

Engage emotions
The age of video
Mike Pritchett and Bazz Deans from Shootsta continued the theme with their talk: 'The Power of Storytelling in the Age of Video.'
TheShootsta's guys showed-off their visually-stunning and creative videos to wet everyone's appetite. And what better way to present their elevator pitch than by shooting a video of their top sales guy, well, in an elevator, of course!
We already know that video is an extremely effective form of marketing and delivers great ROI. But there are common roadblocks in the way for most businesses, such as time, resource and money. In fact, 83% of marketers say they'd create more videos if there wasn't such obstacles.
The great thing is that video content is always on, scalable and cost-effective. But where do you start? The first thing is to find your own story, by taking the following steps:
Identify your passion

Prioritise authenticity

Understand your audience

Structure your message

Create a powerful ending
Shootstar also highlighted that businesses should concentrate on making an impact on their niche audience, rather than concentrating on going viral.
Additionally, instead of thinking of video as a seperate channel, businesses should focus on how they can integrate it across all campaigns that encompass the entire marketing funnel.
Jamien Middleton from The Animation Guys, echoed the advice on thinking about the type of videos you need at each stage of the buyer's journey - or the "Video Marketing Funnel" as Jamian put it (sang it). For example, at the top of the funnel (attract) you could have thought leadership videos, in the middle (convert) you would have explainer videos/tutorials and at the bottom (close) you would place culture/testimonial-type videos that help build trust.
Another way of approaching video marketing is to think about the 'Hero, Hub and Hygiene' methodology. In this way, content for video marketing campaigns can be thought of in terms of the three Ps: Pow, Push, and Pull content.
POW:

This is the Hero advert, designed to shock and inspire viewers.

PUSH:

The Hub or the place where you push out regular content.

PULL:

The Hygiene (or 'Help') content, designed to pull in users based on searches and interests.
Whichever methodology you choose to follow, the message is clear: video is a powerful tool to help your brand's storytelling, and while 2017 seemed to be the year of video, 2018 is the year of stories!
Over to you
While we didn't manage to attend every session, we hope the above has given you an idea of what we learned from some of the fantastic sales and marketing speakers at the event.
Were you lucky enough to attend the B2B Marketing and Sales Innovation Expo this year? If so, which was your favourite talk? Let us know in the comments below - we'd love to hear your thoughts.
We'd also like to take the opportunity to thank everyone who attended our own talks by our MD, Ian Guiver and Business Development Manager, Jack Williams, and everyone who visited us on our stand - we hope you enjoyed your visit and, as always, do get in touch if you have any questions.
Don't worry if you weren't able to make the event, you can still check out some of our own homegrown sales and marketing insights with our free digital marketing pack. This bundle includes a beginner's guide to digital marketing, an interactive digital marketing planner and a B2B website brief template. Download your free pack below and kickstart your digital marketing journey today!