How easy is it to migrate to HubSpot CRM?
HubSpot is a great choice if you're looking for a new CRM. However, the process of actually migrating to it can be daunting. Here's how easy it really is.
Jack Williams
Published: 13 Mar 2020
5 minutes read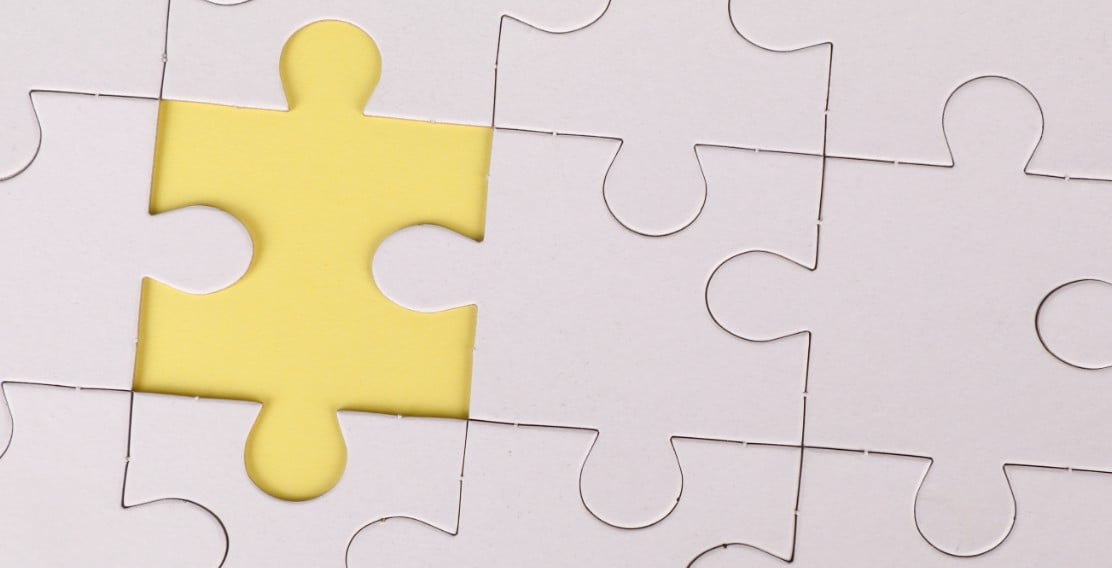 Whether your old CRM just isn't doing the job, you're in the mood for a change, or if you don't have a CRM at all - HubSpot CRM is a great choice to make. The migration process for many systems is time-consuming, complex and sometimes expensive, but luckily with HubSpot this isn't the case. Here's our guide to migrating your data, and your website to HubSpot, with a variety of ways to go about it!
Prepare!
The first step to migrating your data to a new CRM is to make sure that you're prepared to make the move. It's a big commitment to make, and the full migration process will take time, but you can ensure that everything moves a lot more smoothly by being ready for the move.
Test it out first
First, make sure that you understand what HubSpot is, and how to use it. There's no harm in testing out a new CRM before you commit to it, and even though we love HubSpot, we know that it isn't the right choice for everyone. It's a good idea to see a demo before making the switch to see it in action, or sign up to the free version and play around with some of the CRM features.
Clean up your data
If you're about to move all of your data into a brand new system, it's vital to make sure that your information is up-to-date, and that everything is labelled and stored correctly. Now is the time to get rid of lingering contacts with no engagement, or duplicate records that are taking up valuable CRM space. Filter your data and analyse it to make sure that the correct information will be taken from your current system to HubSpot.
Create a backup
Always, always backup your data. This applies to everything that you do online, and is a good habit to get into. If you are migrating both your CRM data and your website over to HubSpot, then make sure that you take a complete backup of both. This means that in the unlikely event of something going wrong with your migration, you haven't lost anything important.
Migrating your contact data
Just switching your CRM? There are a few ways to migrate your data without too much of a headache. The important thing here is to make sure that your data is organised, that you know which data you need to import, and that everything is labelled and sorted the way it should be.
Difficult: CSV Import
From your current CRM, you can import your contact data into CSV format. This can then be uploaded into HubSpot, importing all of the data from your previous system. However, if you do choose to go down this route, then you need to be prepared to potentially lose some information. The trick to this method is to make sure that you've set up your import files correctly, and that you have associated each contact with the relevant company, deals, etc. Once you've done this, you can get importing!
Easier: Use a Migrator
There are some systems that offer automated migration, moving across hundreds of contacts over a period of time. One example is Data2CRM, which offers a 'wizard' to get your data across relatively easily. This works similarly to the CSV method, but means that you don't have to work around new fields, company and deal associations, and extraneous data.
Easiest: Talk to a HubSpot Partner
If you want all the benefits of migrating to HubSpot, without the stress of importing data, cleaning up duplicates, assigning fields and more, then your best bet is to chat directly to a HubSpot partner. These companies are usually well-versed in migrating data to the platform, and are likely to have experience working with your current CRM. Added benefits to going down this route are extra training, troubleshooting after the fact, and ongoing support. Check out HubSpot's directory to see which partner might be the best fit for your company.
Migrating your website
You might already have the CRM, or just want to use a more complete CMS, but if you're thinking of choosing HubSpot for your website, then you're choosing a CMS with some serious power. HubSpot's CMS, alongside the Marketing Suite is a powerhouse - offering ease of use, very little downtime, and the lead generation tools that you need to keep your website performing. There are a few ways to migrate your current website into HubSpot, varying in difficulty and level of follow up. Some may work better for your business than others, so it's worth looking into.
Difficult: Rebuild
Bizarrely, a popular way of moving B2B sites into HubSpot is to just … rebuild them in HubSpot. Although the CMS offers a great selection of design tools, this way will cost money, time and resources. A full website build can take as long as six months, and if you've decided already that HubSpot is worth the effort, this is a long wait. Add into this the cost of build, particularly if you're an ecommerce business, and you have a serious project on your hands. Sure, you'll end up with a nice shiny website, but at what cost?
Easier: HubSpot Full Migration
Just want your current website, but moved straight across to HubSpot? Good news! HubSpot actually offers migrations as a service, at a cost of £410. For this, they will recreate your exact website in HubSpot CMS over a few weeks, leaving you with an end product that is virtually unrecognisable from your previous site. The migration itself is easy, but important snagging and post-migration support is only provided for a limited amount of time. Also, the HubSpot migration just copies your site as it is at the time of migration - if you add any pages or post any blogs in the meantime, these will not be carried over to the final site.
Easiest: Partner Migration
Working with a HubSpot partner on a site migration is much less complicated than starting from scratch. A partner agency will work with HubSpot to import your current website; but unlike going with HubSpot alone, partners will then take the time to check for issues, resolve any glaring ones, and offer ongoing advice and support throughout the process. Many partners work on a retainer basis, meaning that you have an expert on hand to help with your new HubSpot website when necessary. This expertise is invaluable, particularly if your team doesn't already have experience with HubSpot.
Use extensions and integrations
Once you've successfully migrated your data and your website to HubSpot, it's important to make sure that you're getting the most out of the system. The best way to do this is to take advantage of the huge number of integrations available in the HubSpot marketplace. You can use these to connect HubSpot to any existing softwares that you use, as well as keep a better eye on your sales and marketing efforts.
Gmail / Sales Chrome Extension
The HubSpot Gmail extension is essential for any companies using G Suite for their team. This allows you to create new contacts right from your inbox, as well as log and track emails that are sent or received. If you add the extension to Chrome, you can also see when your emails are opened, and how often. Essential for your sales team!
You can also add apps to your new HubSpot portal, including Facebook, LinkedIn, Instagram and Twitter to stay on top of your social media marketing, as well as various other tools like MailChimp, Google Search Console and even tools like Sage and Databox. Check out the marketplace and see what you can get!
Check everything
Once you've migrated, installed the extra tools that you need, and looked for the obvious issues, it's time to delve deeper into your new CRM. The period straight after migration is essential for spotting any errors in the migration: how your contacts are organised, how your website is performing, and whether the included features are performing correctly. HubSpot offers several different tool suites to get the most from your sales, service and marketing, and this might be the time to start thinking about adding these or upgrading in order to really boost your lead generation.
If you do find any errors as a result of your migration, this is a good time to get in touch with HubSpot directly (if it is anything technical), or with a HubSpot partner, if you chose to go this route. Getting used to a brand new system takes time, and it's important to have the support that you need, even when everything is going smoothly!
Training
Once you've migrated to HubSpot, it's essential to make sure that your team knows how to use it, and how to utilise the tools it has to offer in the best way. HubSpot's Academy is a great tool for this, as it offers a series of instructional videos on practically any topic. Take the time to check out the different courses and certifications, and direct your team to these if they have any issues, or organise a training session to get up to speed.
Alternatively, you can search for HubSpot training courses that are much more hands-on. Usually provided by partners, these courses offer a more complete understanding of the tool, and usually an introduction to the inbound methodology that HubSpot has foundations in. These training sessions are usually held at your own offices, and offer an opportunity to ask questions and take advantage of a partner's expertise. You can search for a trainer in your area, or browse the directory to see what each agency has to offer for this.
And, you're ready! If HubSpot is the right choice for you, then you probably want to get started as soon as possible. However, remember our very first point. Before diving into a brand new CRM, you need to understand exactly what you're getting into, and how the software can help you. Find out the costs of each of our CRM services now: