Latest changes to HubSpot CMS
The HubSpot CMS is continuously evolving, getting better and easier to use! Here's some of the latest editions to the system you should be excited about. Paul Marshall
Published: 14 Sep 2016
5 minutes read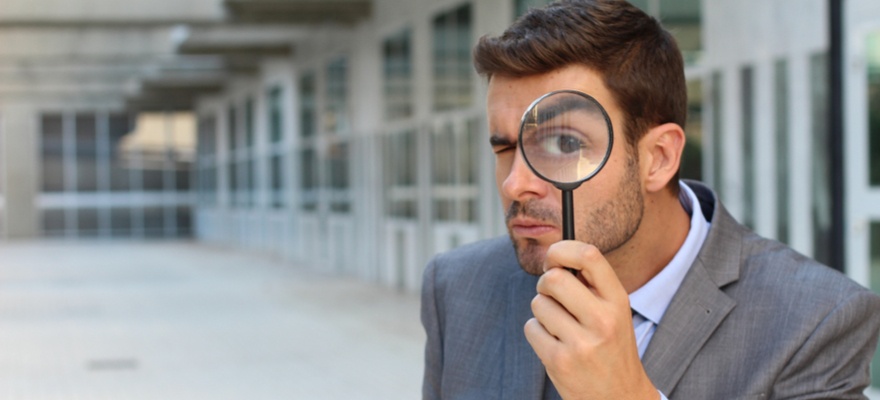 The HubSpot CMS system is continuously evolving, getting better and easier to use all of the time. Here's some of the latest editions to the system you should be excited about.
New editor
It's such a difficult one to talk about this as some people already have it and others are still waiting! Kind of odd for cloud software right? I think HubSpot are putting the final touches to it. I think since HubSpot CMS came along the editor has been a stand out feature, absolutely blowing out of the water many of the other interfaces you get with content management systems. It's always been exceptionally intuitive, a really clear way of editing a page with the list of the elements down the left hand side in an orderly fashion. It did take up a lot of the screen real estate though and often you had to know which section was which, so you relied heavily on your designer or developer naming it correctly, and when templates are reused, that's often overlooked.
Happily the new editor allows you to preview the page you're editing in the main window, and you simply select the area you want to edit and hit the edit option. It's that simple. The details of the module still appear in the left hand pane if you want to make adjustments to settings like you did on the previous system, but it's so straightforward it's unlikely you'll ever need to. The real power of the left hand pane comes into play when you want to make use of flexible columns, where you can drag and drop standard modules or custom modules into the flexible column to build your own layout.
The editor is fantastically powerful but so easy and straightforward to use. We've built sites for many years now, including ones in HubSpot CMS, and the dread I used to get at trying to walk clients through the other CMSs when you can just tell it's not sticking, but the HubSpot CMS system is so well designed it gets picked up really easy. The power of being to edit every element of your website is great, but it's just going to be incredibly off-putting for anyone who isn't technical if that process is too complicated. Happily HubSpot are very aware of this and design the software accordingly, so you'll find using the latest incarnation of their editor a breeze.
SSL
Seven silly lizards? Shaun's sausage legs? Nope, SSL stands for secure socket layer. Oh dear that sounds dull, and it is. But it's also incredibly important.
If you've ever bought anything online or down any online banking, you'll have seen that these websites often switch to https at the start of their address. This ensures that any information sent back and forth between the users browser and the server is encrypted, therefore it can't be easily read if intercepted by hackers. It's long been the preserve of sites requiring to handle and transfer sensitive information, but now it has a new purpose which may be closer to home.
Google have decided that everything should be going secure now. It sees you using an SSL certificate as a way of protecting your users whilst they browse your site, regardless of whether or not they're actually sharing sensitive information with your servers or not. Google haven't explicitly said that having a secure connection is a ranking factor, though have confirmed the secure version of your page is more likely to appear in its search results above the non secure version. A recent report published suggested that 30% of all pages that now appear in Google's search results are secure. It's definitely a growing trend and one that HubSpot have been keen to latch onto.
The HubSpot CMS system now tracks whether or not the domains you're using are protected by an SSL. Setting one up in HubSpot is now very straightforward and painless so there's no reason not to have the secure connection. Behind the scenes I think HubSpot are probably implementing HTTP/2 connections. These are a new type of connection and will eventually replace all slower HTTP/1.1 connections, giving the sites a speed boost which is a confirmed ranking factor in Google. You need to have a secure connection to take advantage of HTTP/2 so they're encouraging people to adopt and take advantage of the new connection for a super speedy site over and above the already lighting fast CDN powered COS site you can already have.
Productivity
There's a brand new section in HubSpot CMS called Productivity, and it plays host to 3 key areas that can be used to monitor and improve your website marketing efforts. The projects section of productivity is a list/task system, where you can create a specific project, list out all the jobs that are required to be undertaken to complete the project, as well as assigning those tasks to the team and set a due date for each of the tasks.
It's an agile style setup with a Slack-esque feel about it, and it's an incredibly useful section that's been added to HubSpot. As well as coming up with your own projects, HubSpot has provided an ever increasing library of templates of how to go about certain projects in HubSpot. It's a really useful setup that you'll find invaluable going forward to make sure you're making the best of the HubSpot platform in everything you do.
The calendar system isn't new in HubSpot, but it is always being refined and updated to become increasingly useful. It should be used to schedule all your online marketing activities so you and your team can see what's coming up and organise the production accordingly. You can also use it to schedule your social sharing and keep track of what you have and haven't shared.
Campaigns is an often underused section of HubSpot, which I think is why it's been given a more prominent place in the navigation. You really should use the campaigns section to keep track of all the results of your hard work and effort, and use it to benchmark and refine to improve your results going forward. The great thing about the HubSpot CMS system is you can now include your site pages as elements of a campaign (they should be your cornerstone or pillar content pages) so you can track how effective or otherwise all your online activity has been in driving relevant traffic to them.