JackSpot: Bots & conversational marketing
Jack Williams
Published: 08 Aug 2018
3 minutes read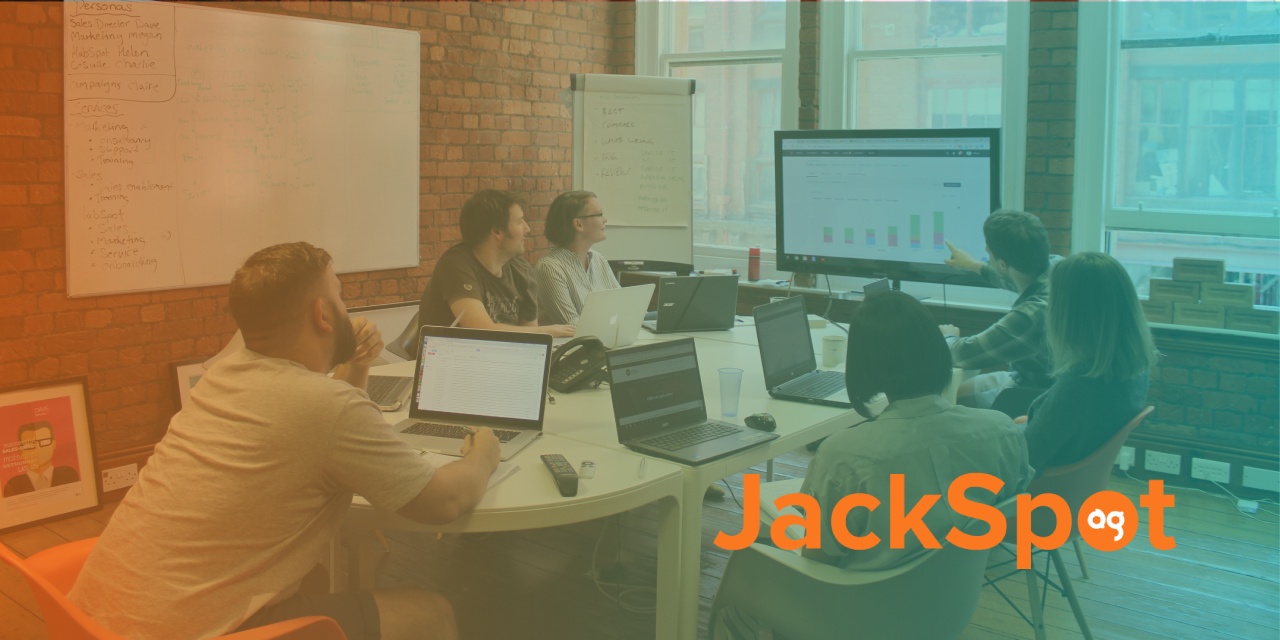 We're putting these videos together to help people who currently have HubSpot, and don't think they're necessarily using all its functionality, as well as people who are considering HubSpot. So keep an eye out on our blog and social media pages for the next one!
Hopefully these quick videos will give you a few takeaways that you can start rolling into your marketing and sales strategy, or give you the information you need to make an informed decision about whether HubSpot is right for you.
We'll be covering things that are new in HubSpot, as well as older features, that some people may not know about.
First up, HubSpot have released a big update this week, which you may, or may not, be aware of.
The 'Conversations' feature is now free to all HubSpot users, even if you're using a free version of the platform.
'Conversations' gives you access to 2 key features:
Live chat on your website, that links directly to HubSpot CRM - storing all conversations against contact records, which is great for managing customer issues, questions and generating leads. Dependent on the page that the live chat callout appears on, you can change the message to match what the user is viewing on the site - giving them a more personalised web experience, but also increasing the likelihood that they will interact with the live chat.
Bots - HubSpot's bot builder is extremely easy to use, and allows the user to automate their live chat. This can be used in the context of generating leads by essentially creating a personalised, conversational form that will directly route any questions to a salesperson in your organisation. They can also be used to deliver great customer service to existing clients. Again, dependent on the page that the bot appears on, you can change the message to match what the user is viewing on the site. For example, if a user is viewing a pricing page, the bot could conduct the process of getting someone to request a quote in a more conversational way. As bots are

seamlessly integrated with the HubSpot CRM, they can deliver friendlier, more personalised messages based on information you already know about a contact. If I was to return to a site, and had filled out a form previously, the bot could refer to me as 'Jack' and even change what it talks about depending on actions I took on the site previously.
If you have any questions about the 'Conversations' feature, then please feel free to get in touch and I'll be happy to help out where I can or take a look at our Inbound and HubSpot training sessions below.