An Introduction to B2B Inbound Marketing
This guide is an introduction to the fundamentals of inbound marketing, and how it can help your B2B business thrive.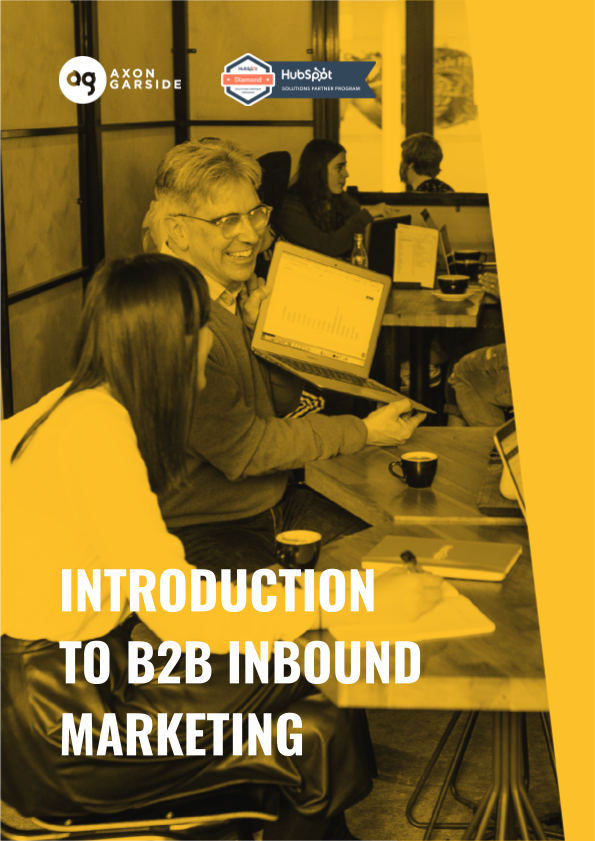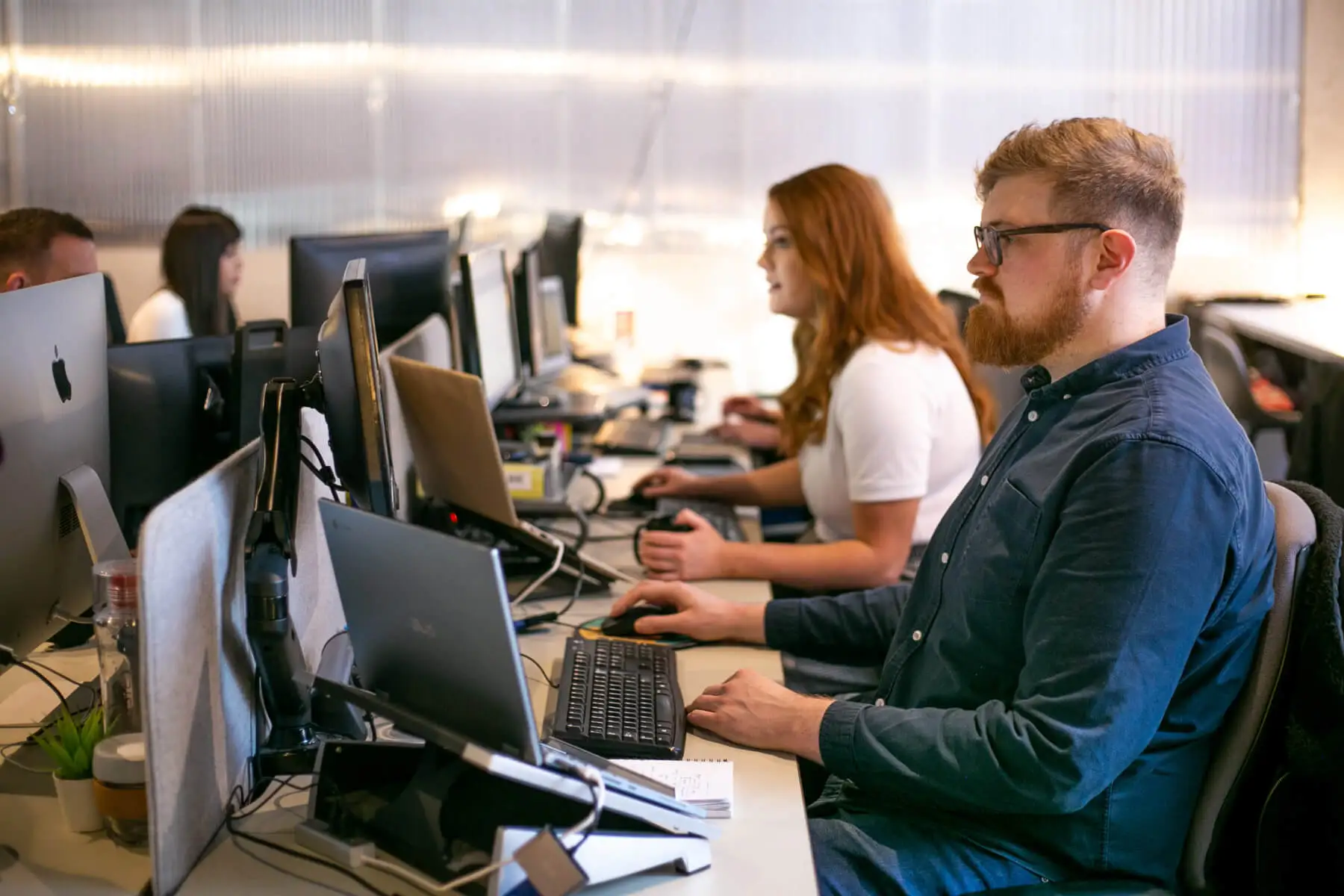 An Introduction to B2B Inbound Marketing
This guide is an introduction to the fundamentals of inbound marketing, and how it can help your B2B business thrive.
Rob White
Published: 09 Nov 2023
17 minutes read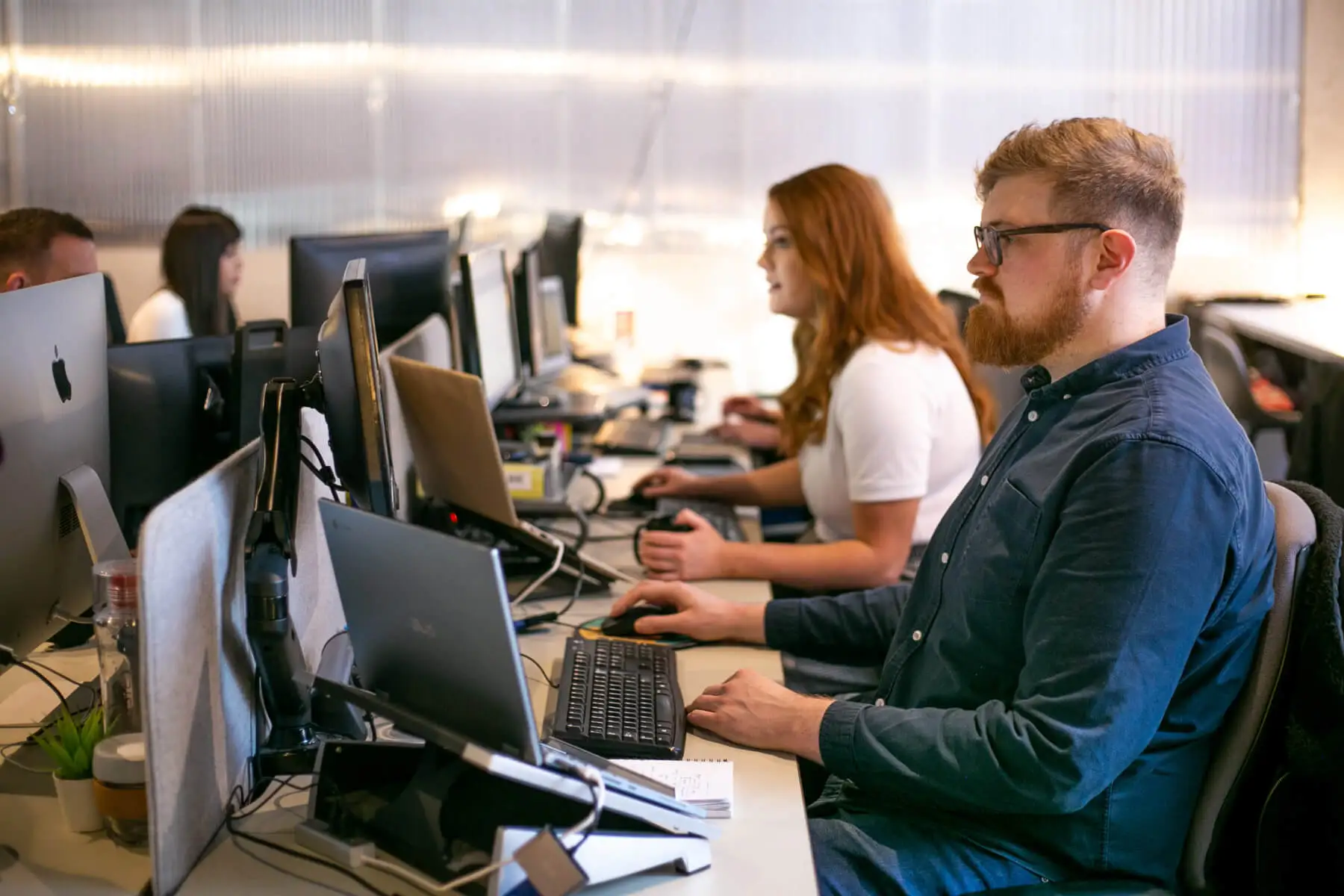 Inbound marketing was developed in response to changing consumer attitudes - the buyer has changed, and so the marketing process must also change. It's not about selling someone a product, it's focused on providing value.
By adopting the inbound methodology, your business can ensure that you are the first place your buyers turn to when they need answers. You can provide the information that your customer needs before they even know they need it. It's not mind reading, it's not seeing the future - it's just inbound, and it can help your business see incredible results, by reaching the right people, in the right place, at exactly the right time.
Contents
7. DO YOU NEED A HUBSPOT PARTNER AGENCY?
What is Inbound Marketing?
In this digital age, the way that we market needs to change. Inbound marketing, coined in 2006 by HubSpot, is a method that focuses on drawing customers to you. With the vast number of resources that are now available online, potential buyers can now find information about products and services more easily than ever before, without relying on the word of sales teams to inform their purchasing choices.
Inbound is in response to this - addressing the specific problems of your would-be customers, through informative advice and resources tailored to their needs. With inbound marketing, you can target potential customers at the very beginning of their buying journey, helping to shape their opinions and choices and ultimately looking to turn them into customers.
Inbound helps your company build trust and credibility, and more importantly, encourages your prospective customers to come to you. This type of marketing is not only more efficient than traditional methods but is also well-aligned to modern buying behaviours, and designed to position you and your business as experts within your industry.
Inbound vs Outbound
Traditional outbound methods have dominated marketing in the past, casting a wide net with adverts, billboards, cold-calling and more to find potential customers.
However, in line with new buyer behaviours, outbound methods are becoming significantly less effective. Not only do 30% of all internet users have ad-blockers enabled but it's been found that 91% of the time, cold calling doesn't actually work. Outbound marketing is based on putting out your message and hoping that it reaches the right person at the right time. Not only is this time-consuming and unlikely to result in good-fit leads but these tactics can also be viewed negatively by potential customers.
Rather than pushing your marketing message to as many people as possible, inbound pulls users to you who are searching for content they actually want to read. It's less intrusive, less expensive, and more likely to connect with the right kind of leads. There are still aspects of outbound marketing that may help your strategy, but more and more businesses are turning to an inbound methodology to attract their customers.
A New Methodology: The Flywheel
Inbound marketing is all about attracting potential customers, but how does this process work? HubSpot's flywheel demonstrates the inbound methodology, with separate stages of attract, engage and delight.
[IMAGE]
As with all things inbound, the customer is at the centre, and the flywheel demonstrates how to turn strangers into leads, leads into customers, and customers into promoters of your business.
Traditionally, the marketing funnel has been used to demonstrate the process of a stranger turning into a customer. This method involves prospects entering at the top, and then being moved through the funnel until they are a customer. This process has dominated in both sales and marketing, but HubSpot pointed out that it has a fundamental flaw - once customers reach the bottom of the funnel, they are seen as an afterthought, rather than a driving force. The flywheel, by comparison, works so that each stage informs the next.
The flywheel is based on building trust, value, and importantly, momentum! As your customers move through the stages, they are ultimately delighted by their experience, promoting your business and generating new leads. As these new leads are attracted, they join the flywheel and become customers… and the wheel keeps turning. The flywheel model helps to remove friction and reduce the gaps between marketing, sales, and customer service and eliminates issues that can be found in the traditional funnel model. The funnel focuses on turning strangers into customers but doesn't consider the impact that happy customers can have on growth. 91% of people trust online reviews as much as personal recommendations, so it's more important than ever that you are delighting your customers!
So, you like the customer-focused approach of inbound marketing, you understand the methodology, and you're excited to get started with your very own inbound marketing campaign. In order to execute an inbound campaign, you need to plan an expert strategy to reach the right person, at the right time, with the right content.
Your first step should be to identify your target customers with buyer personas.
Buyer Personas
HubSpot emphasises the importance of your 'buyer persona', which they describe as a semi-fictional representation of your perfect customer. These personas should be fully explored and fleshed out. You can give them names so that they feel more real to you - this will help in your content strategy. When you are producing a blog post, ebook, video, or other content piece, you can ask yourself - is this tailored for my buyer persona?
Your personas should be at the heart of what you do - they are not just a great way to make sure your content is personalised and relevant to your target customer, but they also ensure all your marketing efforts are aligned and geared towards the same common goal.
The Buyer's Journey
Once you have defined your personas, you can begin to consider the buyer's journey. This is the path that your customers take, from discovering that they have a problem, to deciding on a solution.
Each stage of the buyer's journey requires a different approach, as your content and advice will have to align with the information that the buyer requires. The buyer's journey has three distinct stages:
The awareness stage is the point at which the buyer identifies an issue. At this point, they will begin to define the problem they have before searching for a solution. Useful materials at this stage can include educational pieces, troubleshooting guides, and even quizzes to help them identify the issue.
During the consideration stage, the buyer has identified the issue and is now actively looking for solutions. At this point, they are evaluating the different methods available and will appreciate more in-depth content. This can include detailed blog posts, comparison ebooks, webinars, and Q&A sessions, to help narrow down the list of solutions.
The final stage is where the buyer makes a decision. At this point, they have decided on their solution, and are looking for a company to provide this solution. This is where you can show off successful case studies, demonstrations of your product or service, and pricing details to help inform them further. In the decision stage, the buyer is committed to purchasing, and if you have engaged them throughout the previous stages, they should trust you as an industry leader and a provider of factual, trustworthy knowledge.
The buyer's journey is integral to your inbound strategy, and your content should be informed by the persona you are targeting, the stage of the buyer's journey that persona is at, and what will help visitors to progress to the next stage.
The fundamental rule of inbound marketing is that you need to provide value. Google boasts at least 63,000 searches a second, and each of those searches pulls up millions of results. Your content needs to be insightful, helpful and reliable in order to stand out within your industry, and it is this content that your potential customers will be looking for. There are multiple types of content that you can produce to create value for potential customers:
Blogs
Blogs have long been hailed as the number one method for drawing traffic to your site, and 55% of marketers say that blog content creation is their top priority in inbound marketing. Your blog is a great opportunity to post content that answers questions, keeps your subscribers up to date with company and industry news, and educates visitors about problems they may encounter. Most CMS systems offer a blogging feature, and with platforms like WordPress or Blogger, you can keep your blog up to date quickly and easily. If you're thinking of starting a blogging strategy, we've put together 7 tips for writing the perfect blog post to help you get started.
EBooks
Ebooks are a great option for your content creation. More in-depth than your standard blog post, ebooks are well-researched, well-structured, and downloadable - offering site visitors an opportunity to take content with them. If you're covering a large topic, ebooks are a perfect chance to get stuck in and explore a topic in great detail. From the perspective of your potential customers, ebooks are a way to learn more in a convenient way, and some platforms allow you to send ebooks straight to their email address, or provide an immediate download.
Video
Never underestimate the power of video in the modern world. 72% of customers would prefer to learn about products and services through video content, and it's believed to increase monthly traffic by up to 300%. Producing quality video content can help you provide more information to site visitors, as well as add a personal touch to your content. Through video, would-be customers can connect to you and your service or product more than through traditional written content.
Podcasts
In 2018, 5.9 million adults in the UK listened to podcasts every week, and this number will no doubt continue to rise. Podcasts offer an easy option to create content, without needing quite as much equipment as video content! With a variety of platforms to host your podcasts on, you can record and upload your content with ease. Create a weekly podcast with insights into your industry, and promote it to create content that is accessible, enjoyable, and above all informative for your potential buyers.
You can create a wealth of content in the above formats, targeting different personas across various stages of their buyers' journey. However, the key to making your content work for you is getting it out there for people to access! Getting your content in front of potential buyers can be difficult, so it's worth promoting it across multiple platforms to ensure maximum engagement.
Social Media
Social media is vital for informing and promoting your content. Through platforms like Facebook, LinkedIn, Twitter and Instagram, you can monitor trends in your industry, competitor activity, and popular questions that real people are asking. You can promote your content across platforms, drawing new visitors and potential leads to your site. Some social media platforms also offer paid advertising, which is a great way to specifically target users who fit your buyer persona
PPC
PPC, or pay-per-click, is a way of directing targeted traffic to your site. Using relevant keywords (often related to your product or service), you can create an advert that will appear at the top, bottom or side of the page on some search engines, including Google. Through PPC, you can target potential customers using a variety of factors, including location and device, making sure you are actually appearing in your target audience's searches. Each time your advert is clicked, you pay a fee to the publisher. Through PPC, you can target demographics that you believe would be interested in your content, and drive them through from search engines and even other sites using display advertising. You can read more about using PPC to boost your inbound efforts right here.
SEO
SEO refers to search engine optimisation, and is the process that allows your website to show in organic rankings. When you create your content, SEO should be a priority. Your posts should be optimised for chosen keywords, and easy for both site visitors and search engine crawlers to read. There are many factors to having great SEO for your content, and we've narrowed down 6 easy tips to help you get started. SEO isn't just about written content either - if you're posting useful infographics or videos, make sure you use alt tags or transcripts to make sure that your content is accessible. If you correctly optimise your content, you should see an increase in organic traffic, as your content becomes easier to find!
Social Media
You can also promote your content through email marketing. If your potential customers have downloaded a piece of content or signed up for a mailing list, you can use this database to nurture them throughout the buyer's journey. Emails can be an essential part of the nurturing process, by providing additional information, follow-ups, and personalised engagement. However, email marketing can be hard to stay on top of, especially if you have a large contact database. For this reason, many companies turn towards a marketing automation system with an option for email workflows.
Automation & Workflows
Staying in control of your inbound efforts at scale can be a tricky task to pull off. That's why the majority of businesses working with an inbound marketing methodology utilise marketing automation software alongside their CRM to simplify content posting, social media, and email marketing. With the help of automation software, you can streamline your day, as well as stay in control of your inbound marketing strategy and results. 75% of marketers currently use at least one type of marketing automation tool, and it has proven results.
Marketing automation tools enable you to set up a timeline for your potential customers. Using workflows, you can ensure that a new subscriber to your blog is sent a welcome email with suggested articles, and potential leads receive helpful information based on how they have interacted with your site. There are many marketing automation and CRM systems on the market to do this, but we have a personal favourite: HubSpot.
HubSpot is a great all-in-one system for inbound marketing, offering a range of features that can support your strategy and ensure a sustainable, personal engagement with your would-be customers. Not only does it function as a CRM, but it also includes a CMS to build your site, a social media feature to schedule and monitor posts, as well as a range of other features such as workflows and chatbots to keep your inbound marketing campaign running smoothly, even when you are offline.
Why HubSpot?
Many choose HubSpot for their inbound marketing for a simple reason: it's where the inbound marketing methodology comes from! Since coining the term in 2006, the HubSpot software has been getting bigger and better, incorporating detailed reporting systems to help you see the results of your inbound marketing in one place. HubSpot also offers seamless integration with a variety of third-party software, including Slack, WordPress, Shopify, and social media platforms, making life easier and reducing the time taken to keep track of your marketing efforts.
HubSpot Features
HubSpot has a range of features that can revolutionise your inbound marketing strategy, but these are our favourites:
Smart Content
Perfect for adding the personal element that inbound marketing relies on, smart content offers you the opportunity to tailor the content that site visitors see, dependent on a range of factors like location, device, and data you currently have from them. Utilising smart content enables you to show people the most relevant information for them, and it's an incredible way to encourage engagement on your website. We've written up some tricks and best practice advice for smart content in this blog.
Workflows
We've mentioned workflows already, but it's important to note how truly important they are in the world of inbound marketing. Workflows can help you to send relevant content to your prospects while streamlining your marketing process. They are also a valuable resource for re-engaging leads that have gone silent - you can set up workflows for practically any situation, and within HubSpot, the possibilities are practically endless.
Campaigns
The campaign feature is an underrated, yet essential feature in HubSpot. You can assign a campaign to your CTAs, landing pages, blogs, forms, and even individual social media posts, so that you can see a complete overview of your campaign with ease. This also features data such as how many contacts have engaged with the campaign, how many new contacts have signed up, and the performance of all features linked to the campaign.
The Academy
HubSpot has a hub of video courses and resources, which cover all of the software features, as well as lessons about inbound marketing. The Academy is an incredible resource to take advantage of, and offers an invaluable opportunity to learn all there is to know about inbound, HubSpot, and helpful tips for using the software. You can see the courses it has to offer here.
Although we love working in HubSpot, it may not necessarily be the right choice for your business. We've also taken the time to compare it against other marketing automation tools, to see how it stacks up against the competition!
HubSPot Vs ActiveCampaign
Both ActiveCampaign and HubSpot are popular CRM platforms, each with a range of features and tools. While ActiveCampaign revolves around email marketing, HubSpot functions as a base CRM system with a series of specialist features to enhance your marketing efforts. You can read a full breakdown of the difference between them here.
HubSpot vs SharpSpring
SharpSpring offers a range of benefits including rolling contracts and a variety of integrations, but has a slightly less advanced reporting system than HubSpot. Despite this, it remains as one of the most popular tools used by marketers. We put the two to the test, comparing email marketing, blog and landing page creation, and reporting structures, right here.
HubSpot vs Pardot
Pardot and HubSpot are two of the most widely used marketing automation tools, with a variety of features to make reporting and workflows more efficient and streamline your inbound marketing processes. The main difference in making your decision may be the size of your business, as Pardot is geared towards enterprise-level companies, whereas HubSpot can be implemented in smaller businesses also. You can read more in our comparison blog here.
HubSpot vs Microsoft Dynamics 365
Dynamics and HubSpot are both expert CRM systems, with plenty of useful integrations and in-depth reporting. However, Dynamic 365 doesn't feature the same arsenal of marketing and sales tools that HubSpot boasts, and functions as less of an 'all-rounder' when it comes to your marketing efforts. You can read more about the differences between them in our blog.
Do you need a HubSpot Partner Agency?
Inbound marketing campaigns are complex, and even with the use of one of the above tools, keeping track of your content production, promotion, and email marketing can be time-consuming. For this reason, many businesses are turning to HubSpot partner agencies to help with their inbound efforts.
In order to carry out your own inbound marketing campaign, you would require a team of copywriters, SEO experts, social media and PPC specialists, in addition to strategists, project managers, designers, UX specialists and developers. As so much of inbound relies on producing quality content, finding the time to do this is also something that can prove difficult in busy organisations.
Inbound agencies already have this specialist team, and are able to provide marketing services that not only create more efficient processes for you, but also work to streamline marketing, sales and service throughout your business, in line with the inbound methodology. A good HubSpot agency can also work alongside you as a partner, helping to develop a marketing strategy that is focused on generating leads and creating measurable, attainable goals.
Choosing an AGency
If you do decide to opt for an inbound marketing agency, choosing the right one can be a complex task. Some agencies are geared towards larger businesses or specific sectors, whereas others may opt for mid-sized companies, and navigating the vast number of agencies in the UK and worldwide can be a lengthy task. Agencies can also be specialists - some may be skilled in content, PPC or social media, so know what you want to prioritise when looking. If you would prefer to work with a HubSpot partner, your best bet is to browse the partner directory - these are inbound agencies that can provide the services you need, with details about their location, budget requirements, and specialist sectors.
HubSpot partners fall into a tier system, where agencies are awarded one of four statuses: silver, gold, platinum, diamond, and elite. HubSpot awards partners based on the number of HubSpot clients that the agency has managed, as well as which agencies have 'executed inbound marketing services to the highest standards'.
A dedicated inbound marketing agency has the tools, staff, and resources to plan and execute a full inbound marketing strategy, working with you to streamline processes and work towards measurable, achievable goals, without the need to hire a brand new internal marketing team!