Axon Garside Are Going to Hubspot's Inbound 2023
Are you headed to HubSpot's INBOUND 2023? Discover the members of Axon Garside making the trip across the pond and what they're excited about.
Mayur Mistry
Published: 29 Aug 2023
5 minutes read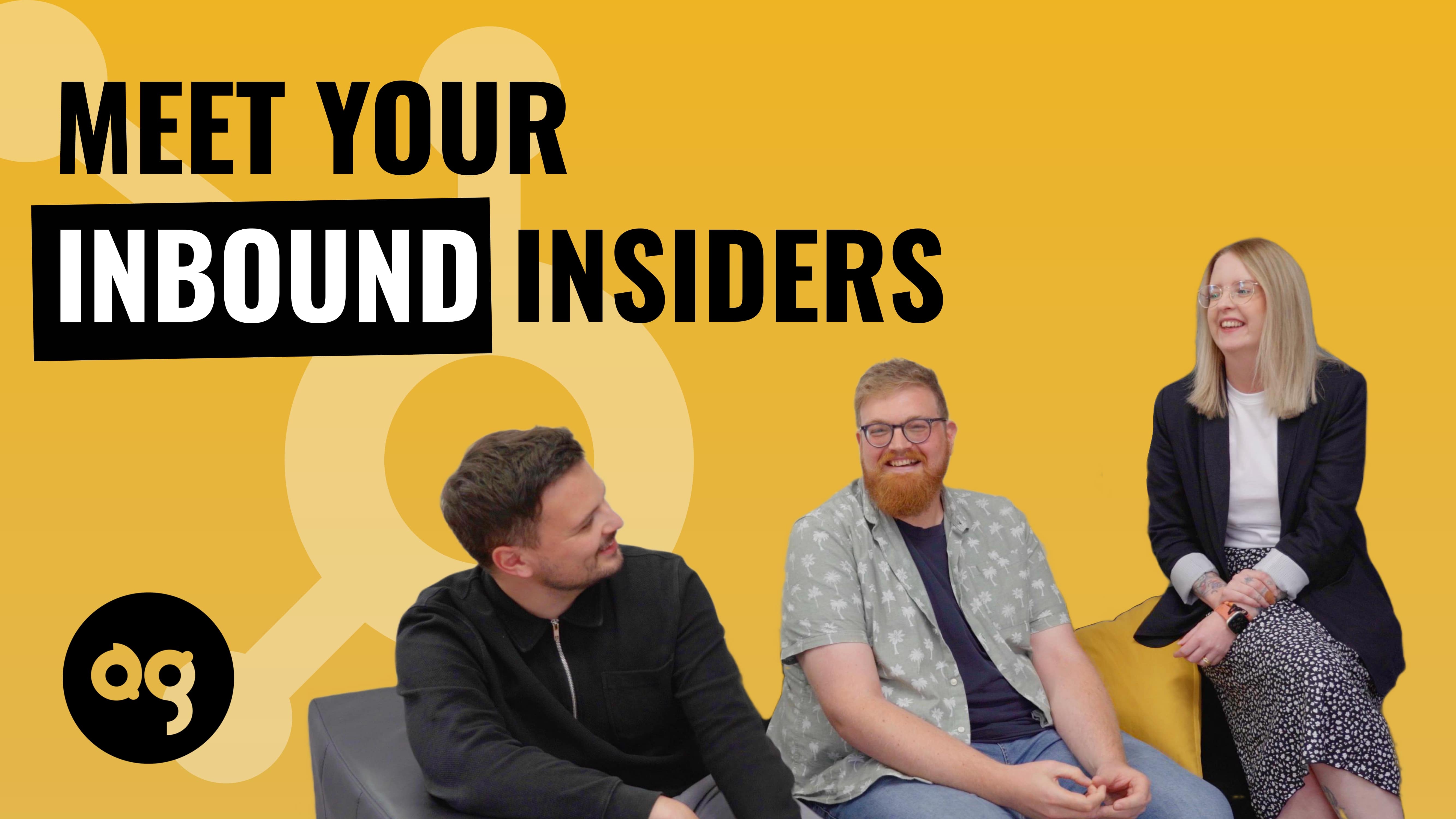 We're super excited to announce that we're going to Hubspot's annual conference Inbound 2023 that's taking place in Boston, Massachusetts in the good old US of A.

As a HubSpot Diamond Partner agency, Inbound 2023 is an important occasion for us. It's an opportunity for us to learn about the latest and upcoming developments in HubSpot, and gain new insights that will help our clients grow further.

If you don't know what Inbound 2023 is, then you're in the right place. Read on to find out more.
What's Inbound 2023?
Inbound 2023 is HubSpot's annual mega event taking place between Tuesday 5th to Friday 8th September.
While you can attend the event in person, HubSpot will livestream their talks for free on their YouTube channel - which is excellent! It means anyone can follow this event, and gain some really useful insight!
It's amazing to see how HubSpot's annual event has grown over the years.
What started as a small conference back in 2012 attracting a handful of enthusiastic marketers, it has morphed into a global marquee event. It's almost like the Oscars, but there are no awards - just enthusiastic individuals sharing their knowledge.
Thousands of people flock to this event every year, including some very famous people. Notable past attendees include former US president Barack Obama, TV host Oprah Winfrey, director Spike Lee and Michelin-starred restaurateur David Chang.
This year's event promises to be bigger and better than ever.
It will feature over 200 world-class speakers, including Hollywood actress Reese Witherspoon, renowned neuroscientist and author Andrew Huberman, digital marketing guru Neil Patel as well as entrepreneur and Diary of a CEO podcast host, Steven Barlett.
But we're not going to Inbound to be starstruck, our purpose is to gain new knowledge so we can deliver more for our clients. We'll be attending various workshops and making new connections to exchange ideas. This event marks an opportunity to not only invest in ourselves but also in our clients' success stories.
Meet Your Inbound Insiders
Flying the Axon Garside flag at the event at Inbound 2023 will be our Head of Inbound Rob Samuels, and CRM Specialist Becky Jamieson.
Our Commercial Director Jack Williams will also be attending the event, but only virtually, unfortunately. As much as Jack would love to go, he'll be listening to key talks on YouTube here in the UK.
Together, they'll be learning about the latest developments on the HubSpot platform and see what they've got planned for the next 12 months. When they come back, they'll be eager to share what they've learned in our webinar on 22nd September 2023.
Besides learning about HubSpot, each team member has outlined their own goals for what they want to get out of this event, for our clients:
Rob Samuels, Head of Inbound
Rob is keen to learn more about AI, as it is a big talking point. AI platforms like ChatGPT and Looka are growing in popularity, with more marketers now using these tools to boost their productivity.
At Inbound 2023, Rob will be attending several sessions on how we can leverage this exciting technology in our marketing strategy. We shouldn't be afraid of AI, instead, we should use it as a collaborative partner to come up with new ideas and solutions.
Rob is also looking forward to meeting other like-minded marketers, preferably those who don't smoke or have any pets!
Becky Jamieson, CRM Specialist
While AI is definitely on the agenda, Becky will be attending Inbound 2023 to discover new ways to use HubSpot to streamline our processes and improve our knowledge to provide better support for our clients.
Becky will certainly be sharing her CRM expertise with fellow attendees and she'll be eager to learn new methods to help clients build strong relationships with their customers through HubSpot.
Jack Williams, Commercial Director
Even though Jack is not packing his bag to go across the pond, he'll be catching key talks on HubSpot's YouTube channel, which you can do too.
Like Rob, Jack will also focus his attention on how to get the most out of AI tools. He's determined to strike the right balance between genuine human engagement and AI.
While AI is becoming a go-to tool for marketers, we shouldn't be too reliant on it. There have been instances of incorrect information (or "hallucinations") produced by ChatGPT and others alike.
But we should still use AI to keep at the forefront of the industry trends, which will fuel the growth of not just our agency, but for our clients as well.
Get The Latest Updates At Inbound 2023
HubSpot's annual event should be penned down in every marketer's calendar. Whether you can attend the event or not, the fact that the talks are available for free on YouTube is an opportunity that shouldn't be missed. This event will produce a goldmine of information.
But there's certainly a lot going on in the space of four days. With over 200 speakers at the event, it will be difficult to cherry-pick which talks you'd like to see.
Thankfully, Rob, Jack and Becky will be keeping us up-to-date with everything you need to know on their LinkedIn profiles while they attend Inbound 2023 both in-person and virtually (sorry Jack). We'll also share daily updates, explainers and product breakdowns over on our Axon Garside LinkedIn and Instagram pages.
Inbound 2023 is only days away, so come and learn with us.