How to Close More Deals with Lead Nurturing
Closing more deals with lead nurturing? We explore what Boohoo.com's recent profit warning can tell us about the importance of lead nurturing. Matt Duxbury
Published: 09 Mar 2015
5 minutes read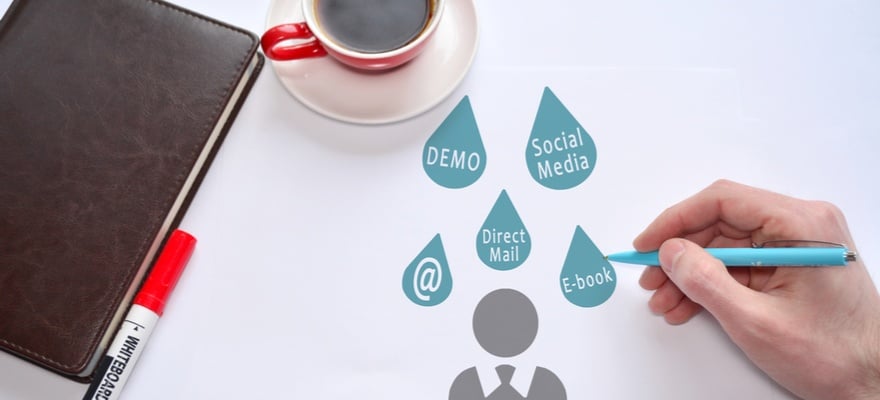 Boohoo.com is one of the UK fashion industry's biggest success stories. The online-only retailer has grown rapidly since launching in 2006, with roughly 140,000 new customers registering on the website every month. The company floated on London's Aim market in March last year. So it was a big surprise to industry observers when Boohoo posted a major profit warning in January.
The company announced that profits would be about 25% below expectations (causing its share price to fall by 42% in one morning), despite a significant investment in marketing last year. This included Boohoo's biggest advertising campaign to date, #ExperienceEverything, which was spread across TV, digital display, blogger outreach and direct mail activities.
What caused Boohoo's disappointing performance in the latter stages of 2014? Heavy discounting on the high street during the festive period is one explanation, while customer concerns about online retailers delivering orders on time could also have played a part. However, industry expert Jim Whyte has suggested there was another factor at play.
Speaking to the Drum, the Fitch analyst compared Boohoo's marketing strategy with Asos, one of its main rivals in the 'pure-play' online fashion space. "Asos is very good at sending emails that prompt its customers and remind them of special deals. Boohoo is not as good at proactively triggering that engagement with customers," he explained.
Whyte added that Boohoo currently seems to have a "relatively passive" relationship with its audience. In short, the weakness identified by Whyte could be described as a lack of lead nurturing. And specifically, email lead nurturing.
Of course, most of the people that Asos reaches out to via email are not strictly leads, they're customers. They've already bought something from the retailer, which will inform certain decisions the brand makes about the tone, style and content of its email marketing messages. However, the fact that Asos succeeds where Boohoo has struggled suggests it can pay to treat existing customers more like new leads. Less passive broadcasting, more active engagement.
Ultimately, the objective of all lead nurturing email campaigns is the same - supply relevant information and build a relationship with the recipient until they're ready to buy. This applies whether it's repeat business or a first-time purchase, and whether the goal is to sell a £17 piece of clothing or a £250,000 software licence. Companies that understand the lead nurturing process close more deals.