How to be the Leicester City of B2B content marketing
We take a few lessons from Leicester City to show you how B2B content marketing should be done, even if you don't have the upper hand! Find out more here. Dan Hanks
Published: 06 May 2016
5 minutes read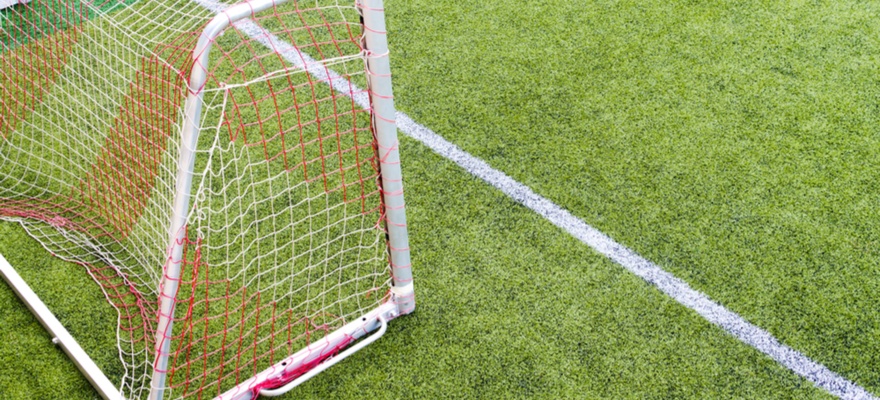 This week, an English football team pulled off the impossible. Leicester City (aka the Foxes) are now Premier League champions, leaving the big names of Tottenham Hotspur, Arsenal and Manchester United in their wake.
If you don't follow football, that's the equivalent of Simon Cowell becoming the next British Prime Minister (although he only has odds of 500-1 for that, whereas Leicester City were 5000-1 rank outsiders)! It's an event that nobody saw coming and even when it was happening we didn't really believe it—when the Foxes were already top of the table earlier in the season, and playing the pants off everyone else, some pundits were suggesting it would be a great result for them to end up fourth.
Fourth? Why not first?
Belief is everything
Unfortunately, a lack of belief is a problem we see a lot of these days, never more so than in our sector of B2B content marketing. Businesses are settling for content output in terms of quantity rather than quality, as they try to keep up with the status quo. A need simply to get the job done rather than a desire to blow the minds of their audience and blow away the competition. They're not aiming to become thought leaders because they don't feel worthy or they see themselves as too small. So they settle for mediocrity.
But as we've seen this week, that kind of thinking is rubbish. Anything is possible, by anyone. So if you want to win big at B2B content marketing, it's time to channel your inner Fox and be like Leicester City.
Big thinking can overcome a big name (or big money)
A lot of businesses think they can just throw money at a problem. "Our competitors are producing 10 blog posts a week. We need to do 20. Hire the best you can and get it done. I don't care what it costs!"
Sometimes that pays off, but it's almost always unsustainable. A far better approach is to quietly get the right person with the right strategy. Claudio Ranieri's appointment as the manager of Leicester City last year was questioned; he was out of work at the time and arguably he wasn't a suitably big name. However, the Italian brought years of experience and smarts to his coaching position. He didn't come in and spend ridiculous amounts. He mostly worked with the talent that he had and sought to bring out the best it had to offer.
If you can think big - as well as bring charm, passion and knowledge to your role, as Ranieri did - you can set a marketing strategy that will do what the inbound marketing champions HubSpot calls 'delighting your customers'. You don't need to rock the content boat by throwing everything at it. Start small, work on improving the quality of your writing, pull in greater expertise, adjust your tone of voice to give you more personality—focus on the style and substance.
For example, are you struggling to make boring B2B blog posts authentic and engaging?

And remember this: it's often harder for the big boys to compete in today's market. Small, fast-growing businesses can make flexibility and agility pay in a content marketing world. Take advantage of that and you'll catch everyone napping.
It's a team game
Your content shouldn't rely on one or two people. What if they have a bad day? Or leave?
Leicester City doesn't have a squad with big names (at least not yet), but they haven't needed them. While competitors relied too heavily on individuals to produce the goods, Leicester pulled those individuals into a cohesive team unit and kept focus on a common goal.
Similarly, everyone in your business has a part to play in your B2B content marketing if you want to generate the best leads. You may have a specialist content writer on board, but the expertise they need to write about will usually be in someone else's head. The CEO will know the business inside out. The sales team will know the audience. Make sure you draw on their individual strengths and utilise them to produce the best collective content possible.
Listen to the coach (and the pundits)
Measurement and analysis of content marketing is becoming more imperative. No longer should you simply throw blog posts out into the ether to see what sticks. It's all about A/B testing headlines, identifying popular (and not-so popular) topics, and seeing what CTAs work best for visitors.
This more rigorous form of content marketing is known as inbound marketing. It's where you analyse your output to discover your strengths, areas of improvement, and where things simply aren't working. As a HubSpot Diamond Partner, we use the software as our coach, paying attention when it highlights statistics we can use for a game plan to generate more (and better) quality leads.
Of course, as well as running analysis on your own tactics, don't forget to check out your opponents' tactics too. And listen to the pundits. Nobody really admits to loving an armchair critic, but in the end you can gain valuable insight into your audience from the positive and negative commentators and sharers of your content—and finding out what makes your brand engaging for them can help you focus and strengthen your USP.
Above all, entertain!
'Parking the bus' is a term used in football when a team plays an entirely defence game—keeping all of their players in their own half to defend their goal. They didn't come to play football. They came to grind out a result, no matter how awful it is to watch.
This process, while undoubtedly effective, can kill the beautiful game. In content marketing terms it can also give you a reputation for being boring and unengaging, losing you the quality leads you need—which is the exact opposite of what you're trying to do.
The heart and soul of B2B content marketing is in creating engaging content that's helpful to your audience. Churning out content without putting in the passion, knowledge and time it needs will create content that's a drag to read. This effectively parks the content bus directly in front of your audience's goal by being a hindrance rather than a help.
Don't be like that. Be like Leicester City, who continuously showed up to play football against the major players, did it with more style and substance than everyone else this year, and reaped the reward for their effort.

Okay, so now you're ready to channel your inner Leicester City to lift your B2B content marketing to Premier League winning status and generate those quality leads your Sales Director needs. You've got your team in place, you have a strategy… you just have to figure out how to write content that makes your name (and business reputation) stand out in conversation like James Vardy.
To find out how, download our guide by clicking on the link below.