What's the difference between inbound and outbound marketing?
What's the difference between inbound marketing and outbound marketing? And which is best for your business? We've got the answers - check it out.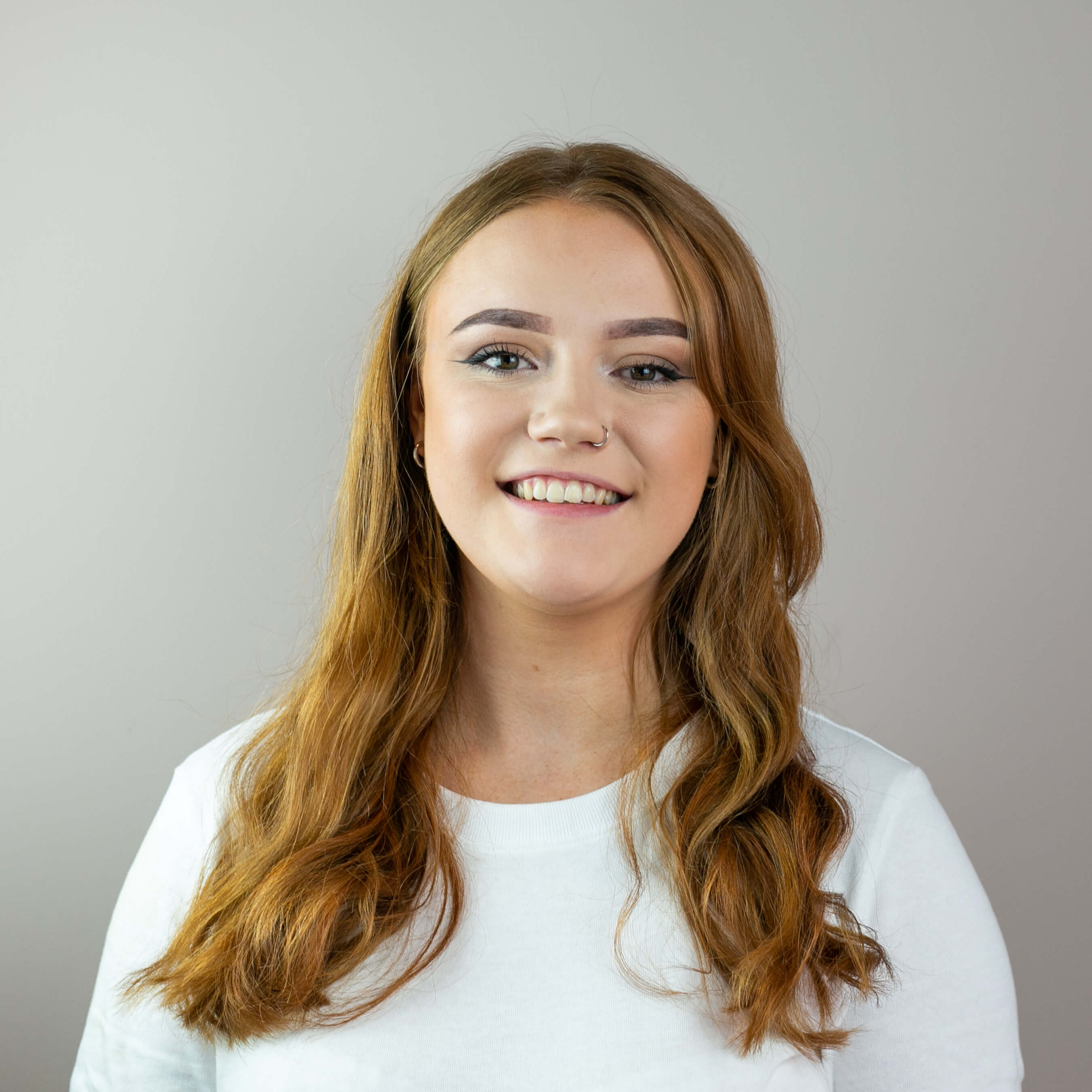 Lauren Nuttall
Published: 16 Dec 2020
8 minutes read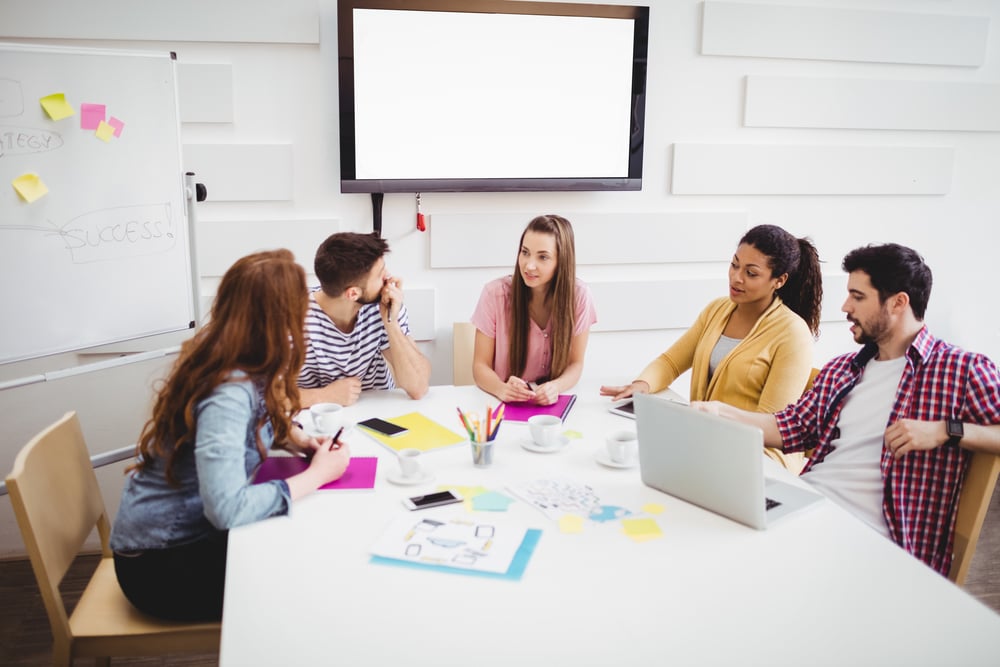 We've heard this question before! Inbound, outbound, content marketing, 'traditional' marketing - what's the actual difference?
Marketing is one of those industries that is subject to change. As we become more invested in the digital world, our marketing keeps shifting to include the newest tools, technologies, innovative ideas and methodologies. More than anything, it's subject to trends, and as much as we hate to say it, inbound marketing is just that - a trend.
But why are we so set on adopting the newest trending methodology? And how can you decide which is actually going to work for your business? We've got the answers. Here's our complete breakdown of inbound vs. outbound, and some tips on which (if either) is better.
What is inbound marketing?
Inbound crashed onto the scene officially in 2012, when HubSpot started to grow and develop the methodology. Based on the idea that the modern buyer had changed beyond recognition, inbound focused on a new way of gaining customers - by bringing them to you. Rather than wasting valuable time, energy and company resources chasing after prospects, businesses instead could take a step back, nurturing leads down the funnel using content and automation instead of spending hours on the phone.
We've written a full breakdown of inbound before, but we'll run through the main features.
Blogs
The backbone of inbound - content! Having a blog that focuses on providing useful, relevant information to potential buyers means that you can keep them informed, increase your online presence, and engage with future customers before they've even decided to speak to you.
Landing pages
A site visitor is just a site visitor - until they aren't. Landing pages with a form on them allow companies to collect the information of interested prospects, and tailor their approach with the lead's previous activity in mind. Gone are the days of calling up a site visitor and just asking what they'd like to know - landing pages mean that you can see exactly what they're interested in before picking up the phone.
Assets
If you have landing pages with forms on, then you need to provide some value in return. This can be booking an event, signing up for a newsletter or even just requesting a call, but inbound works better when you provide some kind of asset for your site visitors to download. This can be an ebook, a video series - anything that you think customers will value.
CTAs
To drive your visitors to landing pages, you need CTAs. Inbound is all about maximising conversions - CTAs, and analysing how these are performing, is a vital part.
SEO
Your written content needs to be found online. SEO is another inbound marketing tactic that works for the online generation. If someone searches your product or service, you want to be their first port of call. The easiest way to do this is to be in one of the top 3 slots on Google - and for that, you need SEO.
Email marketing
There's division in the inbound marketing world on this one - technically, sending emails is outbound - right?
Wrong.
Every business has a database of contacts, and these should be taken advantage of if you want to run a successful inbound campaign. Using email marketing to promote assets, provide helpful information and nurture leads using automation helps your inbound campaign perform better, and takes the heat out of following up leads ASAP.
And what does outbound marketing mean?
Outbound, otherwise known as traditional marketing, is a little more what we're used to when we talk about marketing. Here are some of the main channels:
Print ads
Good old print! Fun fact: we've been around so long that print advertising used to be our bread and butter, but that was before we committed to inbound. Still, you'll notice that companies still take out ads in publications for added visibility.
TV adverts
If you have the budget for TV advertising, then it can be a valuable source of traffic. However this method is known for being expensive - once you've racked up production costs, this can take over your marketing budget quickly. There's nothing more outbound than this - TV adverts are seen by millions of people every single day.
Cold calling
The bane of literally everyone, cold calling has been around for decades, and isn't showing signs of slowing down. The very opposite of everything that inbound stands for, cold calling is dependent on interrupting your potential customers, and trying to sell them something that they might not want, need, or ever even heard of. Still, it does sometimes get results - hence why it's not going away.
Mailers
There's nothing more 'old-school' than mailers. 44% of junk mail is thrown away unopened, and it's estimated that 100 million trees are used every year, just for junk mail. We usually see these from smaller local businesses like takeaways, but some B2B companies are still clinging onto this method.
Paid social media
Another one that technically counts as outbound - paid social. We're referring here to Facebook ads, LinkedIn ads, and any kind of boosted post that you put on social media networks.
PPC
Some debate here - if someone has searched on Google for a service you offer, and your ad appears, isn't that sort of inbound? Not really - if you're bidding on ads, you're still technically interrupting the browsing experience. The same goes for display ads - they're outbound!
Is inbound really all that?
Inbound makes sense - inbound methods don't focus on chasing after prospects, but rather bringing them to you. Aligned with the ways that the buyer's journey has changed over the years, it focuses on delivering vital information to prospects before they're even ready to buy - making for an easier, more efficient sales process.
However, the adoption of inbound often meant that traditional outbound methods were thrown out of the window. Cold calling, print ads, even appearances at trade shows were thought of as 'old-school' marketing, and B2B companies shelved these in favour of a shiny new methodology.
However, many business leaders will tell you that sometimes, against the odds, outbound methods do actually work. The trick is to not necessarily fall into the trap of 'newer is better', but rather to decide which approach is better for you, and your customers.
What's best for your business?
It comes down to who you want to reach, and where. One main factor of inbound is developing detailed buyer personas, and whether or not you choose to go the inbound route, these are still helpful in deciding which methodology works for your business. If your customers aren't online, or if you've traditionally had high engagement rates from an older method of marketing, there's no need to ditch it just because it's out of style.
The best method we've found is to use a tailored combination of both. Creating great content should be a given for most businesses, and conversions should be at the top of your list. However, methods like paid social media and PPC are great ways to reach a wider audience, and are becoming more and more effective when used alongside inbound methods. Neither inbound or outbound is necessarily best for your business - you need to weight up what you need, who you are looking to reach, and how relevant the methodology is to your product.
Want to learn more about inbound marketing and how it differs from outbound? We've written a full breakdown of what inbound marketing is in our guide - download it below!