How CRM Customisation Streamlines Your Workflow
Learn what CRM customisation is and how it develops stronger customer relations, drive sales, and enhances the buyer's journey.
Mayur Mistry
Published: 25 Sep 2023
8 minutes read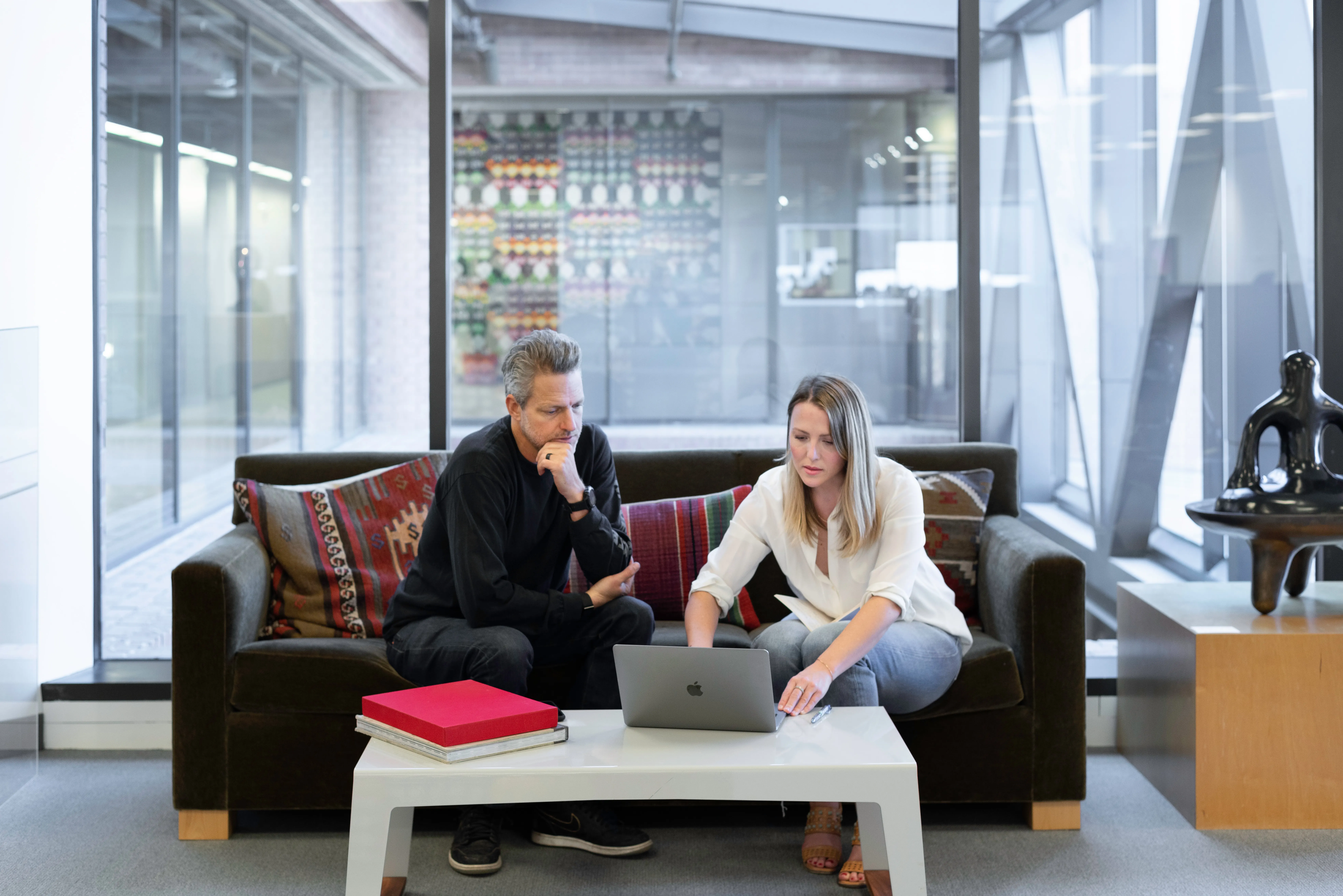 In today's dynamic B2B landscape, being able to effectively convert leads into loyal customers is vital. To help streamline lead nurturing, most organisations take advantage of Customer Relationship Management (CRM) systems.
A well-implemented CRM can help businesses develop stronger connections with customers, drive sales, and enhance the buyer's journey.
However, the catch is there isn't a single CRM system out there that will meet the needs of your business out-of-the-box. Whichever CRM you go with, you will need to configure it to help you get the most out of it.
This is where CRM customisation comes into play. In this article, we'll go over this topic in more detail and give you a better understanding of how you should approach configuring your CRM.
What is CRM Customisation?
CRM customisation refers to the process of modifying your customer management system based on your business's needs. However, a lot of thought goes into setting up your CRM to align with your core objectives.
Successful CRM customisations first involve familiarising with your customer journey, internal processes and the end-user experience. This information is then used to make necessary modifications to your CRM.
Customisations can range from making simple changes to the dashboards to more complex integrations with enterprise software like Salesforce, Microsoft Dynamics, Netsuite and Intuit.
Every CRM can be customised to some extent, but cloud-based CRMs offer a greater degree of flexibility and accessibility. As more companies are now working remotely, a cloud CRM is the best option to go with.
Want to see our 5-step implementation guide for HubSpot? Take a look at the full article and begin your journey with HubSpot CRM today.
Why is CRM Customisation Important?
We often find businesses are keen to understand why CRM Customisation is important.
But there's no simple answer to this question; every company is different.
Most CRMs give you the option of customising it. While there may be a handful of solutions packed with features, there's a caveat to keep in mind. That is, a one-size-fits-all CRM will never give you a solution, it'll only give you a temporary fix.
With CRM customisation, you can make the necessary adjustments so that it works within your team's workflow, processes and specific business requirements.
When you have a CRM that works in the way you want, it puts you in the driving seat in building better customer relations and fueling growth for your business. While it does take time to set your CRM up initially, it'll play a significant role in helping you achieve your short and long-term goals.
What Are The Benefits of CRM Customisation?
When your CRM seamlessly aligns with your team's workflow and core objectives, they're more likely to adopt it. But more importantly, it'll deliver a better customer experience.
To help you understand the significance of CRM customisation, here are just a handful of benefits to be aware of:


1. Get data that's relevant to your business
Investing time in configuring your CRM places you in a stronger position to capture and organise data that truly matters. You're not just accumulating vast amounts of information; you're collecting the right information. When you have access to the right insight, you make better decisions.


2. Better productivity
A CRM that's tailored to your team's workflow enhances your team's user experience without forcing them to change how they work.
When your team members work with a CRM, they want to easily access reports and customer data in a few clicks. This helps to streamline their workflows, automate tasks and set timely reminders, boosting overall productivity.


3. Deliver a more personalised customer experience
A CRM is most effective when it's aligned with your customer journey. CRM customisations enable you to drive personalised campaigns at various touchpoints and deliver content that is relevant to your customer's buyer journey.
How Many CRM Customisations Should You Make?
While CRM customisation can help your business, it's important not to go overboard. Before you even make a single configuration, you need to carefully think about:
How your business will be using your CRM.
How the proposed CRM customisation will make a difference.
It's easy to fall into the trap of making unnecessary configurations for your CRM. In doing so, you'll end up with modifications that won't be of use.
Take your time, and plan what changes you want to make. A considered approach to CRM customisation will greatly benefit your business. When configuring your CRM, please keep the following in mind:


Customer Journey
You should take the time to map your CRM to each stage of your customer journey, internal processes and end-user experience.
Here, you'll need to determine what interactions on your website will trigger them to go further down the funnel. This can include:
Clicking on a Call-To-Action button.
Submitting a form.
Visiting a specific page on your website.
One major role of CRM customisation is to help nurture your leads down the funnel so that they become paying customers. Whenever your customers complete a form with their information, their details are added to your CRM's database.
But to successfully convert your leads to customers, you need to engage with them. Doing this manually with hundreds of prospects will take a lot of time so you need to configure your CRM to streamline this for you.
Most top-tier CRMs, like HubSpot, feature workflows where you can automate a sequence of actions such as email campaigns. You can set these workflows to start after your customers complete a specific action like downloading an ebook or completing a form.
Just remember, before you implement a workflow, make sure your assets have been made.


Customer Service Support
While it's important to generate revenue and onboard new customers, it's equally important to retain your customers.
With the right modifications, your CRM can play a vital role in the renewal process, supporting and managing onboarding and providing relevant updates. Again, workflows will help to automate these processes, giving your team more time to focus on more productive tasks.
In the unlikely event of your customer having a query post-sales, it's best to resolve it as soon as possible. If Chatbots have been incorporated into your CRM, it'll help direct your customers to the relevant support without the need for human interaction.


Your Business Processes
The main people who'll be using your CRM are your team members. To boost their productivity, take the time to familiarise yourself with their processes and systems. Understand what systems and software products they use, and find out how your CRM can be seamlessly integrated without causing major disruption.
Remember, your team is the heart of your CRM. Their needs, preferences, and pain points should drive customisation.
Common Challenges of CRM Customisation
Drawing from our own experience as CRM specialists, we've seen instances of CRM customisation that haven't hit the mark.
A lot of the mismanaged CRM customisations we've come across don't align with the core goals of the business. Again, this highlights the importance of planning.
But there are some recurring issues that materialise time and again that tend to be overlooked during implementation, as highlighted below:


Lack of User Training and Adoption
When your team doesn't know how the customisation works, it'll lead to unwanted mistakes and cost you business.
Whenever you've implemented a customisation, make sure you train everyone who will be using the CRM. The best way to do this is to produce step-by-step guides or run training sessions.
More importantly, when you train your staff, you need to show staff how to look after the system, in addition to how to use it. That way, your CRM will maintain its efficiency in the long run.
Getting everyone on board is vital. When planning your new CRM rollout, make sure you emphasise the benefits and how it'll boost their productivity. That way, more people will adapt the CRM into their workflow.


Not Thinking About Future Scalability
While a CRM customisation should cater to your current needs, it's also important to consider your business's growth trajectory. If you don't factor in your future milestones, you'll end up having to redo your customisations from scratch. It's better to amend an existing customisation, instead of starting again.
When configuring your CRM, take into account the potential future needs of your business. That way, your CRM is easily adaptable.


Your CRM Should Be A Reflection Of Your Business
Your CRM should align with your business's internal process, customer journey and what your team needs. But the main thing your CRM should do is to turn your leads into loyal customers.
There's no need to add features to your CRM that don't align with your needs. A well-executed CRM should help you enhance customer relations, and improve internal processes for sales, marketing and customer services.
While most CRMs can be customised, it is vital that you choose the right CRM that is easy to configure, offers a great degree of flexibility and is widely accessible in today's growing remote working environment. This is why a cloud-based CRM is the best solution to go with.
Cloud CRMs provide many advantages to your business. It easily integrates with your enterprise software and adds more users and features without causing major disruption.
But while there are plenty of Cloud CRM out there, choose the solution that has the most features and then modify it to your requirements.
Remember, while a one-size-fits-all solution might do the job in the short term, a CRM that's customised to your business needs sets your business up for long-term growth.
Your business is unique, and your CRM should reflect this.
Your Future CRM Is In The Clouds
Both on-premise and cloud CRM can be customised. But given how remote working is becoming more common, it's best to invest in a cloud-based CRM.

Besides making your data more accessible, a cloud-based CRM gives you more scope to scale as your business grows.