5 Ways HubSpot CRM Can Streamline Your Tech Company's Lead Nurturing Efforts
The quicker you convert your leads, the more likely they'll become customers. In this post, we explore how integrating to HubSpot CRM can streamline your lead nurturing process.
Mayur Mistry
Published: 03 Jul 2023
5 minutes read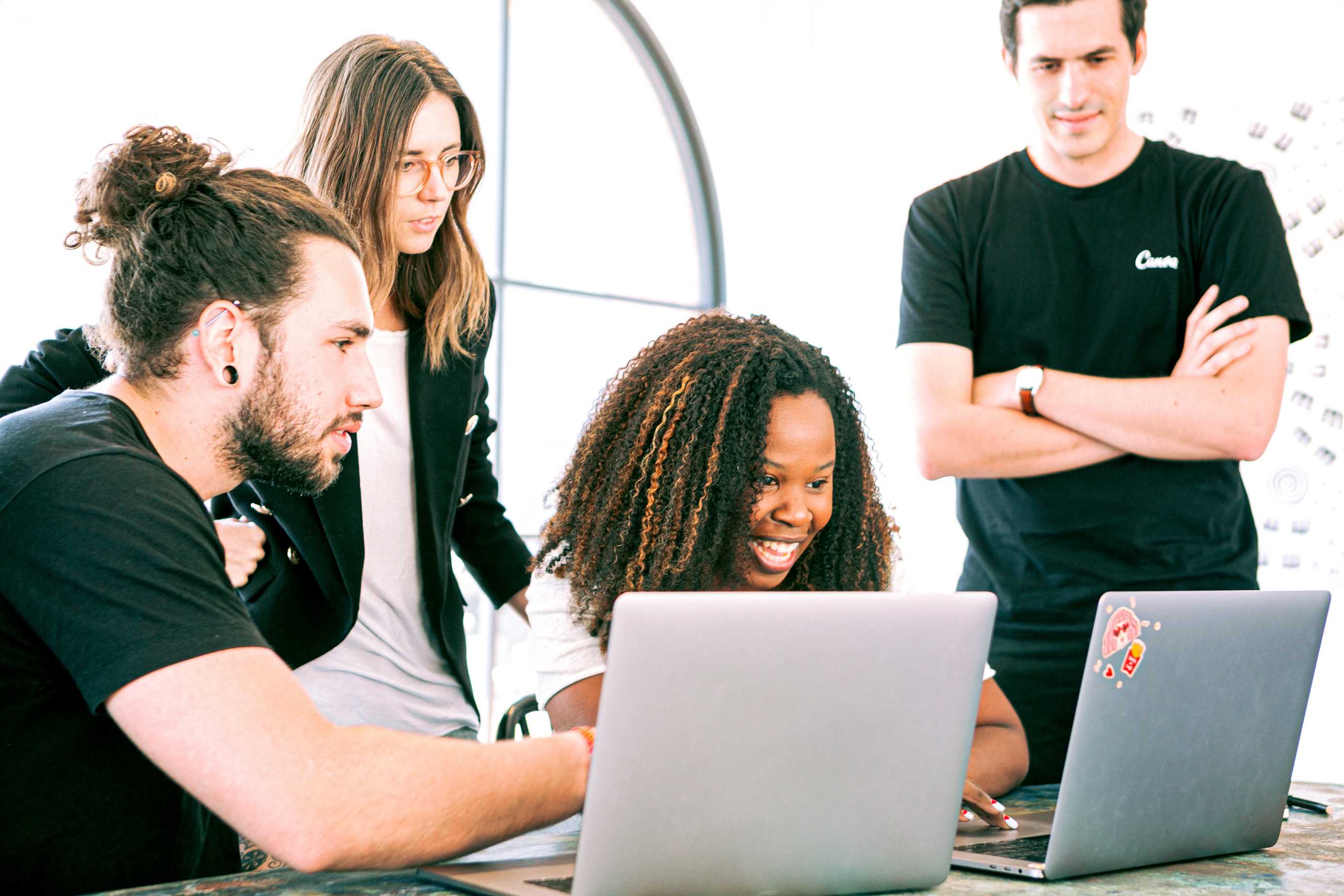 If your lead generation efforts result in an accumulation of cold leads, then you need to integrate a Customer Relationship Management (CRM) that streamlines your lead nurturing efforts.
Your customers now expect immediate results, or they will lose interest very quickly.
According to Harvard Business Review, online businesses need to respond to a new lead within an hour to improve chances of securing new business. Also, marketers who follow up within 5 minutes are more likely to convert.
As a tech company, achieving a fast response to new and existing leads is paramount. And your CRM should be able to effortlessly deliver this.
HubSpot is currently ranked as the number one CRM platform by the likes of G2 and Capterra. In this article, we share how integrating HubSpot's CRM can streamline your sales and marketing workflow to help you nurture your leads more effectively and efficiently.


1. Build a Central Hub For Your Data and Communication Efforts
HubSpot's CRM stores all your data about your customers and breaks them down into segments. But it doesn't stop there.
With HubSpot's form builder, you're able to capture essential information about a new customer such as name, email address and work organisation all in compliance with GDPR. And it creates a new record at the same time.
Overtime, the data on the CRM will update itself as the customer goes through their buyer's journey. HubSpot CRM will log previous interactions with your website as well as email exchanges through its email tracking system. Having this kind of information accessible for your sales is extremely handy as they look to close a deal with a prospective customer.
As for your team, HubSpot's CRM lets you assign admin profiles, create email campaigns and manually manage customer records. And, when your team members are working on the same campaign, they are able to communicate with each other via the CRM.
If you are keen on seeing your tech company integrate a CRM that boosts your marketing communication efforts, read our FREE guide which outlines the 5 key stages of successful HubSpot integration.

With HubSpot CRM, you can automate tasks such as:


Creating and updating records.
Updating a Google spreadsheet.
Sending out reminders to sales people to follow up a load.
Assign contacts to an email list who clicked on a Call-to-Action button.


All this can be done via HubSpot's workflow feature which automates tasks based on specific logical criteria.
For example, a workflow for a tech company providing an annual subscription will send out a renewal reminder subscription one month before expiry. If no renewal has been made, another email will be sent one week before the subscription comes to end.
Task automation improves your team's productivity. In fact, according to McKinsey, sales teams who implement automation have seen their order processing time reduce by up to 15%.



3. Seamless Online Software Integration For Better Project Management
Today's sales and marketing teams in the tech sector rely on a multitude of online software solutions.
For instance, marketers will use an email marketing software such as Mailchimp to promote their brand's product or service. Sales team will use a system like Salesforce to process orders and produce invoices for their customers. And for web managers, they need to use a CMS to build and manage a website.
The biggest problem when running multiple platforms is when they are sharing the same data. If the data on both platforms are not maintained, then they'll become disjointed.
With HubSpot, you are able to integrate a range of SaaS products so that it uses the same data that is stored in its central hub.
In addition, if you use task management software such as Asana, Teamwork or Trello, you can also integrate them to HubSpot for seamless collaborative experience


Speaking of integration, if you like more information on how to integrate a CRM into your workflow, then you can download our free guide via the button below.
4. Streamline Customer Support Processes
When it comes to customer support, you want your team to respond and resolve any queries as quickly and efficiently as possible.
When you integrate with HubSpot, it provides a plethora of benefits to your customer service team as listed below:


Ticket system: Assign customer queries to a ticket and implement them to a workflow. This allows for efficient resolution.
Chatbot feature: Automate customer support by directing your customers to relevant resources quicker.
Track customer interactions: Store all your customer interaction to keep a record of what has been discussed. This prevents your customer from having to repeat themselves.


Recently, HubSpot announced ChatSpot, which aims to assist your team members in executing a range of commands through text prompts. For example, you can say "Draft a follow-up thank-you email for Mary Doe." or manage leads with prompts such as "Add contact mdoe@example.com with note, 'will be in Manchester next week.'"
5. Analytics & Reporting for Data-Driven Decision Making
When you integrate HubSpot CRM to your tech stack, all your information is accessible in one place. HubSpot lets you gather all your data and analyse them to see the bigger picture of your sales and marketing efforts.
HubSpot's analytics and reporting tools lets you see which campaigns are delivering the best return on investment (ROI) and which touchpoints are getting the most engagement. It also identifies areas in sales and marketing efforts that need improving.
Having access to all your data via HubSpot will allow you to make well-informed data-driven decisions.
Boost Your Tech Company's Productivity With HubSpot CRM
A successful HubSpot CRM integration can help increase your tech company's productivity output to improve your lead response by:


Having a central hub for communication.
Automating repetitive tasks.
Seamlessly integrating all your online software solutions.
Streamlining customer support.
Centralising your data & analytics for making data-driven decisions.
Speed is an important factor to stay competitive in today's ever-changing environment. The faster you're able to nurture your leads, the more likely you are to succeed in converting them into loyal customers.
HubSpot not only improves your productivity, but it lets you create a web experience that aligns with your customer's journey.
HubSpot is not just a CRM platform. It is an all-in-one platform that combines its CRM offering with email marketing, content management and social media management.