6 Reasons You Need a Responsive, Mobile-Friendly B2B Website
Using responsive website design means that prospects experience a user-friendly experience on different devices, boosting lead generation. Find out more!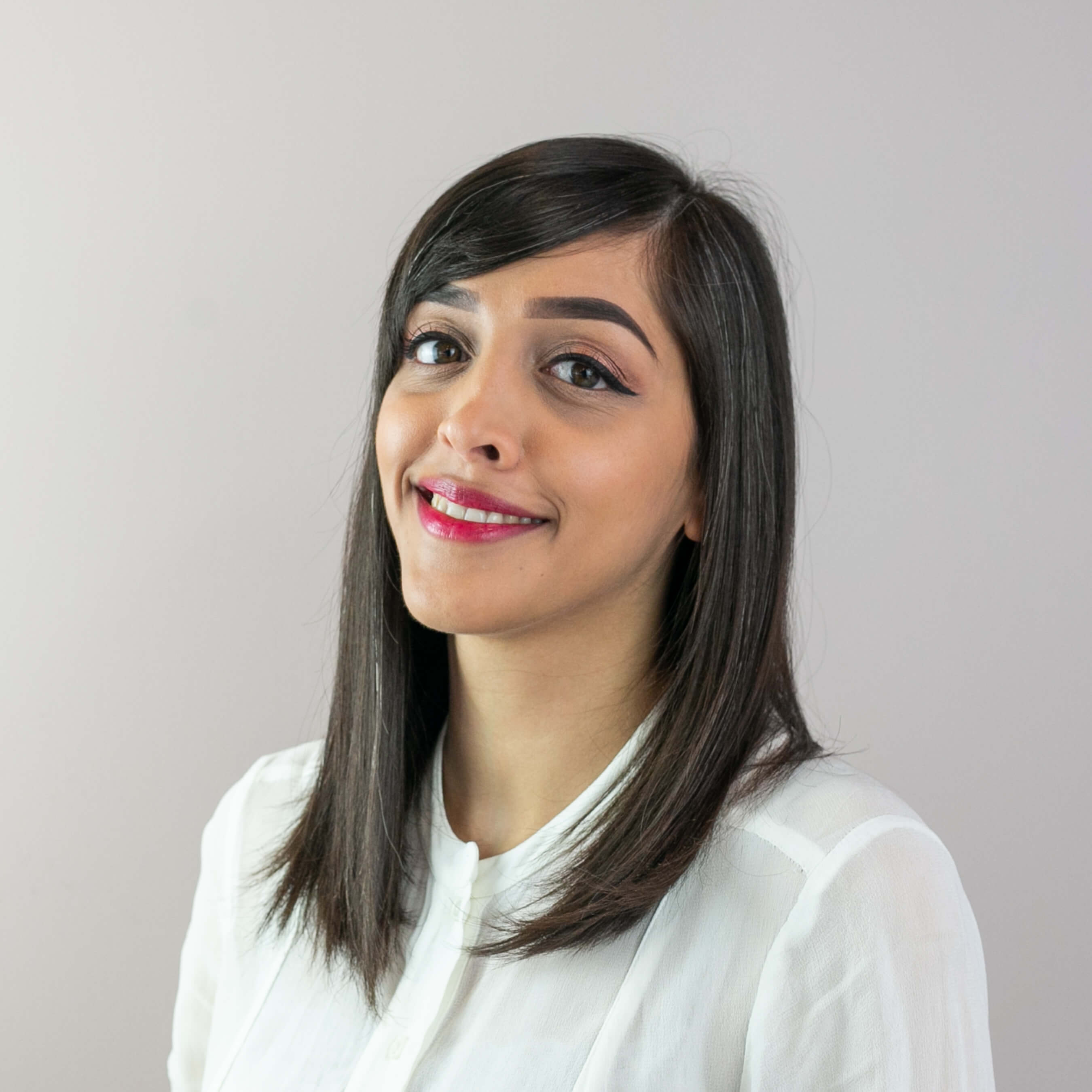 Sam Siddique
Published: 20 May 2015
5 minutes read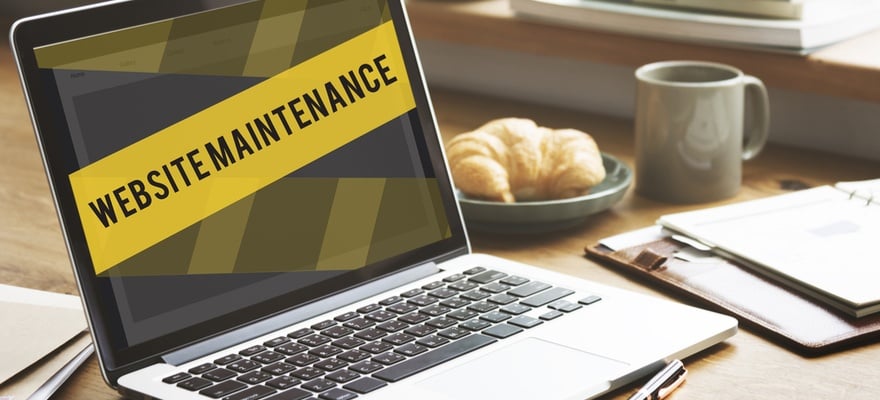 In the world of today, the majority of people have access to unfathomable amounts of information at their fingertips. Smartphones have provided people with the ability to communicate, search, read, listen, watch and shop 24/7, so it's no wonder that having a mobile-friendly website is a vital aspect of a B2B company's online presence.
In 2015, Google rolled out their mobile-friendly update, dubbed by many "mobilegeddon". The aim of the update was simple - your website pages were either mobile-friendly, or they weren't. In addition to this update, Google also announced that it would be including mobile-friendliness as a ranking signal. This caused a huge cultural shift for all industries and prompted the need for website pages to be optimised and responsive in design to stay on top of search rankings.
The State of Mobile Sites Today
Since then, Google's mobile-friendly algorithm underwent more changes and in 2016 it was announced that search indexing will rank mobile-sites first and will be rolled out from 2017 into 2018. The reason for this? Google stated that they will use the mobile version of a website's content to:
Rank its pages
Understand structured data
Display snippets in the search results
This mobile-first indexing was rolled out in order to understand how users access and engage on the internet - most of whom use mobile devices such as smartphones.
If you're looking into redesigning your website, then you definitely need to think about creating a mobile-friendly version as well, as the majority of prospects (49%) who come to your site will likely be using a mobile device.
Before you do anything though, you can check your current site passes the test using Google's mobile-friendly tester to see what you could be missing and what you would need to take into account for your website redesign.
If your B2B website didn't pass the mobile-friendly test, then it's time see what you need to take into account if you're serious about providing a satisfactory mobile experience for your users, maintaining your search rankings and attracting new leads.
Why is a Responsive Mobile Site Better?
Responsive web design is an approach that helps to create sites that provide the most optimal viewing experience. That means:
Easy reading
Simple navigation
Minimal resizing, panning or scrolling
It can adapt to different devices (i.e. from desktop monitors to smartphones and tablets)
If you want a quick, straight-forward design which requires little to no maintenance while being virtually error-free, then a responsive design is the best option for you.
With a responsive design, your website automatically configures and re-sizes images and other website elements for the device being used. Unlike mobile-only and dynamic sites, the URL and HTML code are also identical, meaning there is no need to create additional sites for each individual device.
With responsive technology, your site can be considered 'future-proof', with the responsive code automatically changing and adapting based on the device detected. If you're low on resources and budget then a responsive design is ideal, as all investment can be focused onto one site, rather than spread across mirror sites.
In contrast, dynamic designs require a new site for each device and so errors can be common as more technologically-advanced mobile devices come onto the market – requiring you to manually update your dynamic design. Read on to learn six important reasons for having a responsive site.
1.
Consistent Experience
Back in the day of the WAP browser, mobile-surfing was little more than a novelty for your B2B leads and so a minimalist site, covering the bare essentials was perfectly acceptable. In 2018 however, your audience demands a mobile experience consistent with (if not better than) a desktop.
With a responsive design, you can offer your prospects the same experience on mobile as on a desktop, giving your audience the fully-immersive experience they expect from a B2B business. You should also consider the fact that your audience won't be using devices in isolation. They may originally view your site on smartphone and follow up their research on their desktop after work. This is backed up by research by Google where they state, 49% of B2B prospects will research a service or product on their mobile phone at work. Being greeted with a site which responds differently (or badly) can leave your mobile audience feeling frustrated, making an integrated experience essential (and mobile-only websites obsolete).
2.
Optimisation
With separate mobile-only sites, a unique URL and HTML code are used. Which can cause problems from a SEO perspective - firstly for social sharing and also for search engine results. So even though Google will start crawling and indexing mobile sites first to understand the structure and content, they will still look at your desktop site as well.
Google hasn't kept it secret that they prefer responsive sites. With one website and one URL, Google can easily crawl your website and index into search results, meaning a responsive website is more likely to rank higher, while SEO efforts can be focused on one single site. Comparatively, with standalone mobile-sites, authority has to be built from scratch leading to poor rankings and limited traffic.
3.
Cost
It goes without saying that a single site costs significantly less than two or more sites. Why spread resources and budget when you can create a single responsive site? Maintaining a mobile and desktop website can be inconvenient at the best of times, ensuring that content is correct and consistent across the different sites and duplicating content ( a resource nightmare if your site has an active blog).
A responsive site may require a fair amount of work and resources at the beginning of site creation, but offers considerable ROI further down the line and minimal maintenance – saving you money in the long-haul. It's worth remembering that a responsive site will also work harder than a standard standalone site. Think about it, which other design is compatible with every device and effortlessly adapts?
4. Usability
When we work with smaller screen sizes, menus can make or break the fluid use of your mobile site. Although you can zoom on smartphones, fiddly menu buttons can still persist, making the user experience a frustrating one, causing prospects to bounce off your site.
Keep in mind that smartphone users tend to be more action-orientated and so making forms and contact details user-friendly and easy to access is the key to igniting the potential of your mobile audience. With a responsive site, grid technology means your site automatically re-organises its layout and resizes menus and other website elements to help create a smoother mobile experience: allowing your audience to access the content they require easily and quickly.
5. Flexibility
With a responsive site, you aren't stuck with a carbon-copy website for all devices. For example, let's say you have a large banner which looks great on your desktop but doesn't work with mobiles? With a quick edit of your responsive site's code you can turn content on and off automatically depending on which device your site is being viewed on.
6. Conversion Rates
Considering that 47% of users expect for a web page to load under 2 seconds, this statistic shows that it's crucial to have a website that is optimised well enough to reduce bounce rates.
B2B companies which transitioned to a responsive website saw an 11% drop in bounce rate, whilst sites which aren't optimised for mobile can be expected to lose a third of their traffic. With responsive sites offering users a functional experience, with a clear focus on usability – potential leads are able to easily navigate your site and so are more inclined to fill in your responsive forms, bringing in a wealth of conversions.
Don't Fear Mobile
If the thought of mobile optimisation still fills you with fear, it's worth noting that mobile devices and web-browsing have evolved significantly over the last few years. Gone are the days of non-responsive devices and painfully slow connection speeds.
If the latest smartphone models are anything to go by, the future of mobile is larger and faster. With most modern screens surpassing five inches, backed up by powerful 4G connection speeds – mobile is no longer a heavy burden for B2B companies to worry about.
With a responsive design, you can rest-assured that your mobile audience will be greeted with a fast, fully-functional experience which mirrors the quality and consistency of your desktop site.
If you're looking to redesign your B2B website to improve lead generation, it's important to take the time to understand what you already have. Use our free guide to assess your content, metrics and more and see how your existing website currently stacks up.