6 Need-to-Know Lessons from the Law Practice Management Conference
Find out the must-know tips on growing and differentiating your firm from industry leaders at the latest law practice management conference in Salford.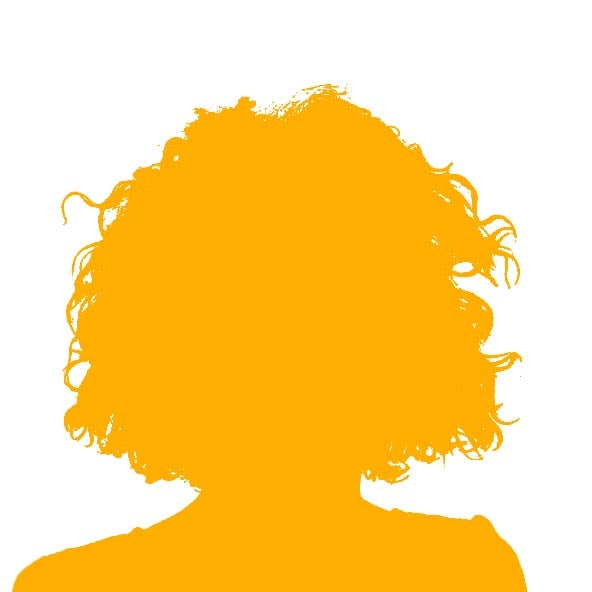 Aisha Farndon
Published: 01 Jul 2016
9 minutes read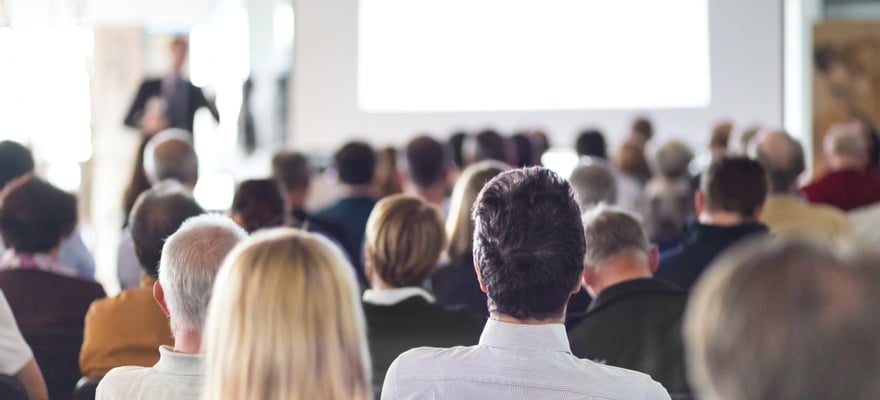 I set off to the Law Practice Management Conference run by Salford Professional Development on Wednesday to learn more about the challenges and pains those in legal practice are facing, and how an effective professional services marketing strategy could help to address these problems.
After all, the golden rule of inbound marketing (where you use content designed to attract your dream customers and keep them coming back for more), is to start by truly understanding your dream customers' pains and challenges. You can't get complacent - you've got to revisit this regularly.
The legal sector is going through a period of change, one where the "legal consumer" is in control. The conference was very informative, looking at the key ways law firms can differentiate, inbound marketing, pricing options and technological innovations. (It also put on a very tasty spread of food and great giveaways!)
Here are the 6 key takeaways that everyone involved in legal practice management growth needs to be aware of:
When it comes to differentiation, law firms should focus on culture and people - Andrew Hedley
Andrew Hedley – quite rightly – advised that law firms should not differentiate on price alone. If there were two glasses of water side by side you would pick the cheaper one. It is the branding and messaging that means that one will sell for more.
Instead, the most important aspect law firms should focus on is their culture and people. The legal marketing landscape may now be embracing innovative technologies, yet it's difficult for firms to compete on this basis alone as they are so fast-changing (especially for small to medium-sized law firms).
Law firms need to make efforts to attract and retain the best staff through their culture. Millennials won't be screaming "Show me the money" Jerry Maguire style. Instead they want flexible working, recognition and a host of other perks that make their day-to-day life that much more bearable.
By attracting the right people with the right expertise, you attract the right clients.
Climbing the ladder of "greatness" is often not the best tactic. Focus is - Andrew Hedley
Andrew told law firms to stop focusing on landing "bigger and better" clients. In his experience, the only real reason that law firms want to do so is to stroke their egos. Yet if you take a step back, you would realise that the PLCs of this world treat legal services as commodities and, whilst a certain level of expertise will be required, price is often the only differentiator.
Instead, if you are lower down the ladder of opportunities you may be better off (both from a differentiation factor and by your ability to be agile and adapt to new changes). You need to really focus on who your target clients are and not try to be everything to everyone. Sometimes this may mean turning off clients, but who cares?
As a copywriter and marketer I couldn't agree more. Ask any conversion-focused copywriter and they will tell you this: copy that resonates 100% with 20% of people produces a much higher conversion rate than copy that tries to appeal to 100% of visitors.
(That's not to say that you can't appeal to different sectors, but that is what landing pages are for. Read more about the importance of landing pages and other inbound marketing tactics here.)
Inbound marketing is THE way to attract clients and prove ROI - Caleb Storkey
We're a Hubspot Gold Partner inbound marketing agency and couldn't agree more with Caleb - who emphasised the importance of ensuring that you have the right B2B inbound marketing strategy in place.
In our experience, firms are aware that they need to produce some content to attract clients in their legal marketing. Yet they fail to recognise that it should focus on answering questions at every stage of the buyer's journey. Or if they do, they fail to make premium content exclusive to those who have provided some brief personal details, so that they can then nurture these leads and keep them coming back for more.
It was quite apparent that many lawyers struggle with calculating the ROI of their investment. However, software like Hubspot now exists, which will track the very first source of a visit to your site (down to the social media post they clicked on), all the way through to when they enter their details – and beyond.
You CAN show some personality on your LinkedIn summary - Caleb Storkey
I have to confess. Despite being an inbound marketer using LinkedIn a lot in my day-to-day work, I hadn't heard this tip before – you should include a personal interest at the end of your LinkedIn title.
Caleb advised that one client had used "fine wine connoisseur" (albeit in protest), which opened up the floor for him at a recent networking lunch.
Now…I am still pondering what I should put on mine. World's fastest talker? Chocolate connoisseur? Gym lover? Dog broody? Thoughts are most welcome!
The evolution of legal software technology - Leap Legal Software
It's been around three years since I worked at a top law firm, when paperless working was being introduced for the first time in order to increase efficiencies.
Fast forward to the present and law firms appear to be fully embracing more innovative software capabilities. Leap offer (what appears to be) a similar case management system to Proclaim, yet they also embrace the hybrid cloud - a flexible, best-of-both-worlds approach to cloud computing. Hybrid cloud software means lawyers can now access their files on the go, bill time whilst in court and much more besides.
If you recall that culture should be one of your main differentiators, I imagine we may see more SME law firms embracing the cloud and the benefits it can offer, such as flexible working, in the near future.
Don't assume what your clients value when pricing your services - Richard Clark
Richard Clark, Operations Director at berg, spoke about how his firm had taken the time to really understand what their customers valued in order to price their services appropriately. Whilst many law firms may feel pressure to compete on price, berg found that in the business world delivering on promised results and service can be what makes a law firm stand out.
Interestingly, Richard came from a background outside law and, as such, he brought a fresh perspective to legal practice management.
The legal market is certainly changing. This is a both an opportunity and a threat. The law firms that adapt to the new way of attracting and engaging with clients online are in a good position to grow before the rest of the market catches on. We've put together a free digital marketing pack to help you get started.