5 Ways to Generate Brilliant B2B Blog Ideas
If your B2B blog is in danger of running out of steam, kick-start your lead generation engine with these 5 simple tips for creating new blog topics. Matt Duxbury
Published: 23 Mar 2015
8 minutes read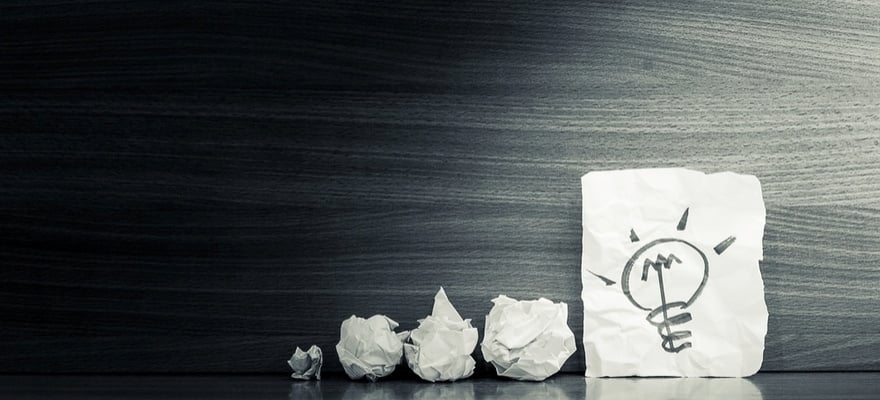 Setting up a blog on your website? Simple. The difficult part is what comes next: generating a steady stream of unique and relevant topics for blog posts. Even if you have the energy to update your blog several times a week, coming up with fresh ideas on a regular basis can seem like a full-time job in itself.
The importance of a B2B blog is clear: it increases your exposure to prospects, delivers traffic to your site via search engines, positions your company as a thought leader in your industry, and plays a vital role in B2B lead generation and customer acquisition.
More businesses are realising the benefits of blogging - according to last year's report from Social Media Examiner, 68% of marketers plan to increase B2B blogging efforts, and invest their time in learning B2B Content Marketing techniques. The trick, however, is blogging enough to make a real impact - something that can suck up both time and resources. Fortunately, we're here to make life a little easier for you. Here are five of our favourite tried-and-tested blogging tips:
1. Tap into internal knowledge
Depending on your industry, your business may cover a range of topics, so don't underestimate the opinions that are floating around within your company. Tapping into this internal knowledge is a great way to broadcast employees' expertise and insights, and also promotes open discussion and collaboration. And there's no chance of duplicate content: a blog post written purely from someone's thoughts is one of a kind!
2. Look to competitors
There's no wonder you're running out of ideas if the only place you're looking is your own head! Turn your attention to competitors and other experts in the field to see what they're discussing. Don't copy them, but consider using their ideas to draft your own blog post - just make sure you put your own spin on it and approach the topic with a fresh perspective. Looking at competitors' blogs (and the comments they generate) will not only provide inspiration for your own content - you'll stay on top of what's happening in your industry too.
3. Developments in the news
Using current affairs to inspire blog activity that puts your company into the conversation is sometimes known as 'newsjacking'. This is a great way to generate B2B blog ideas. For example, if a new technology trend or development is dividing opinion, write about your company's thoughts on it. Aim to go beyond the basic details of the story, adding value by providing insight on who the development is likely to affect and how - this will ensure your post stands out from the news coverage.
4. Ideas from social media
Keep a close eye on hot industry topics that are trending on Twitter, as well as any infographics and other shared material relevant to your B2B blog's focus. You could upload the image and write about what you found surprising, or pick out some key points and elaborate on them. Follow relevant hashtags for inspiration and participate in conversations online - it's very likely that you'll find your next B2B blog idea. Also, explore social media networks like LinkedIn to find frequently asked questions and discussions taking place in your industry.
5. Expand/elaborate on successful content offers
Use your experience of previous content campaigns to analyse what worked and what didn't. The most popular and frequently downloaded guides should be improved and reworked for your blog; they obviously struck a chord with your target audience and can be repurposed for similar success. For example, a webinar or white paper could be split into a series of posts. Recycling at its finest.