5 must-have CRM reports that will help improve your sales team
Here are 5 reports that every management member should deploy in order to get the best insights to their sales team, and help them succeed, using a CRM.
Jack Williams
Published: 13 Jan 2021
6 minutes read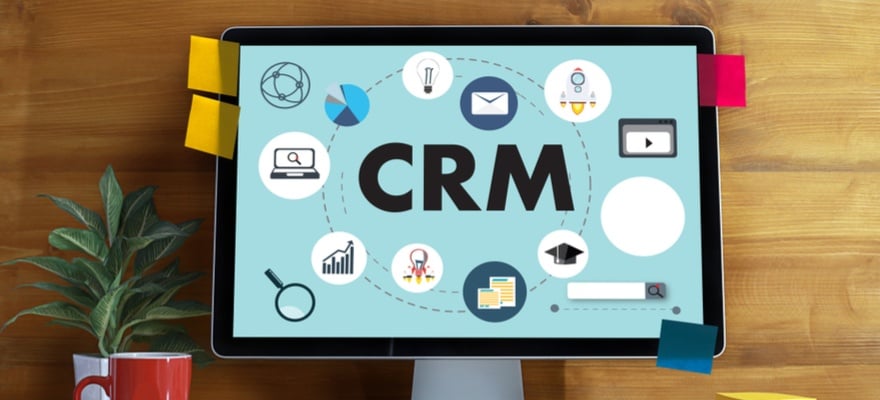 CRMs are often considered to just be a database of contacts/leads/customers. However, they are so much more than this. The main reason someone would have a CRM over a excel spreadsheet, or little black book, is so they can collect important data about those contacts/leads/customers that enables you to: 1) sell better and 2) service customers better.
Data is great, but what is data if you can't report on it?
Most CRM systems include a whole host of different reports. Some more useful than others. Here are 5 reports that every management member should deploy in order to get the best insights into their sales team, and help them succeed.
Table of contents
2. Sales funnel conversion rates
1. Forecasting
A good CRM will include a visual pipeline tool that will allow sales people to track their current opportunities through the different stages of the sales process. These stages can then be assigned probabilities that relate to the chance (in percentage) of converting them into a customer.
For example, someone at the first stage of the sales process may have a 10% chance to become a customer, while someone who has received a proposal may have a 60% chance of becoming a customer.
Reports can draw upon this data and work out revenue forecasts based upon the current state of your pipeline, and then compare this against your sales targets. Ultimately, this report allows you to manage your KPIs more efficiently, as you can see exactly how you're performing in a given time period against the goal for that time period. If your forecast is lower than your target, then you've got work to do!
2. Sales funnel conversion rates
Continuing from the last point, there is no use in estimating deal stage closure probabilities as this will create inaccurate reports. The best way to inform your forecasting reports is to create a separate report that draws data from how often opportunities move from one stage of the sales process through to the next.
This helps you set the correct probability of closure against each of your deal stages. It also gives you insight as to where opportunities are dropping off in the sales process. For example, if you have a high conversion rate all the way through to the point you present a proposal, and then the majority of opportunities drop out, then this would indicate that there hasn't been any pre-qualification or selling of your businesses USPs - you'll just be competing on price.
3. Sales performance reports
You're investing in marketing (or should be), and whatever form it takes, the main aim is to generate leads that can be passed on to your sales team to work and close.

A sales performance report spells out exactly what you need to know, such as how many contacts have been created from marketing and prospecting, how many have been assigned to a sales person, how many of them have been actively contacted, how many have turned into opportunities or customers.

This report gives managers the insights they need to know, but also highlights, for sales people, that there are open leads to pursue (or not to pursue, depending on the circumstances).
4. Contacts report
Contacts, or leads, are your most valuable currency as a sales person. They're your potential customers and network to generating more leads. An effective contacts report will give you information relating to the source of your contacts, when they were last contacted, what stage of the sales process they're at, whether or not they've been assigned to another member of staff, what industry they're in and so on.
This report can help you prioritise opportunities based on contact characteristics that indicate they are a good lead, as well allowing you to quickly identify new opportunities. For example, maybe a lead hasn't been contacted for 6 months, or maybe they've viewed in excess of 20 pages of your website.
5. Activity reports
By integrating your CRM system into your email account, calendar and phone system you can track every interaction made by your sales people against individual contact records in the CRM.
The major benefit of this is that you will have a clear picture of all correspondences with all your leads. Not only that, you can create activity reports that show how many emails are being sent, calls are being placed, and meetings are being booked by your sales team. This can then be compared against the forecast reports, or revenue reports that show how much revenue each sales person is generating. This way you'll be able to identify themes and pinpoint needs for improvement if there is a correlation between the amount of activity and the amount of revenue created.
---
Find out more about sales management to achieve higher revenue, staff retention and produce more insightful reports in our ultimate guide.
---
So now you know what to measure in your CRM, the next step is to ensure your system is set up effectively to do this and your sales team are trained in the tool to not only report on the key metrics, but to act on them to improve their sales strategy.

If you have HubSpot CRM, then you're in luck - these essential reports are all available within the system and when set-up correctly, gives you all the data your sales team needs to make informed decisions and ultimately sell better.

But don't worry if you're still unsure how to set these up. We offer a free consultation to all HubSpot users and we'll be happy to answer any questions you might have, as well as identify any areas you can improve on to get more value out of your CRM.