4 SaaS Marketing Secrets for Better Customer Retention
Successfully retaining customers can make or break a SaaS marketing strategy. Check out our 4 SaaS marketing secrets to improve customer retention here. Matt Duxbury
Published: 27 Aug 2015
5 minutes read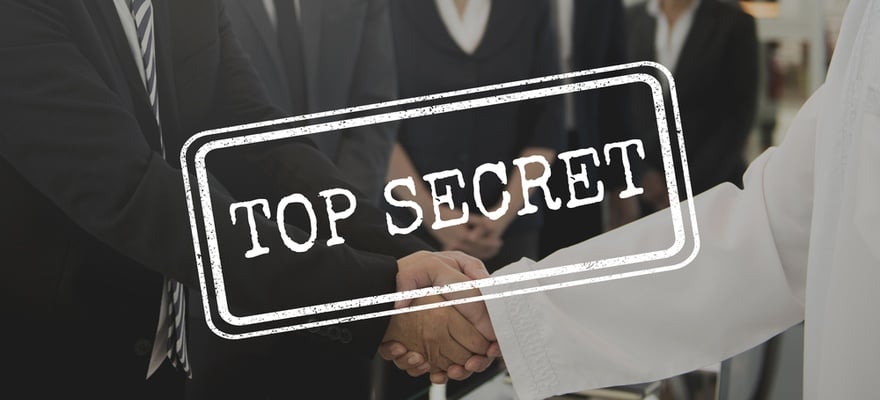 "The process of buying SaaS is quick, transactional and done", argues Neil Patel of Kiss Metrics. While it may be true that the sales cycle leading up to a purchase is typically shorter, your work as a marketer is by no means done once a prospect signs on the dotted line.
A typical SaaS model operates by a month by month subscription service. For this reason alone, customer retention should be as much of a priority as gaining new customers, as it is your existing customers who offer financial flexibility and cash flow. It costs businesses six to seven times more to attract a new customer than to retain an existing one. Businesses are also much more likely to sell additional services to existing customers (60 to 70%) than new prospects (5 to 20%).
If you struggle to satisfy your existing customer base, they will become complacent. With thousands of competitors offering near identical software, your business may experience a high churn rate if your SaaS marketing strategy fails to deliver on the perceived value of your software.
A high churn rate can place your SaaS organisation in hot water. In order to counteract the financial impact from customer loss, more and more new customers need to be acquired. As a result, business growth can slow substantially.
To highlight the impact of losing customers, For Entrepreneurs has created an example SaaS model. It discusses how for a typical SaaS organisation, a low churn rate of 2.5% can result in a loss of $64,000 (£41,000) per month. Losses as significant as this can be a nail in the coffin for start-up SaaS businesses with a small monthly revenue.
On the other-hand, increasing customer retention by just 5% can result in a profit increase of 25% to 95%. This may seem like a high percentage, but consider this: 80% of your future profits will come from just 20% of existing customers. It's therefore safe to say that your existing customers are a gold-mine for future revenue growth.
In this blog post, we discuss ways to take your SaaS marketing strategy above and beyond – encouraging long-term customer retention.
1. Excite and engage new customers
During their relationship with your company, a customer's needs and expectations will evolve over time. Although a new customer has already signed up to your software, the first few weeks and months of a new customer relationship is crucial. During this time, customers need to be reassured that they've made the right decision in choosing your software and that it delivers on its proposed value.
Use their initial momentum and excitement in your software to help prospects get the most out of your service. When a customer signs up, they are going to be more receptive and eager to read guides, tutorials and watch demonstrations. Present these in an easily accessible and visible format, such as blog posts and targeted emails. A customer who is actively using your service to its full potential from the very beginning is more likely to become a long-term customer.
If, from the beginning, a prospect isn't educated about the features of your software, this can lead to frustration further down the line. After the initial excitement has worn off, difficult to use software can make customers more likely to turn to a competitor.
However, it is important to remember that the majority of new customers are still finding their feet with your software. Don't overwhelm them with lots of detailed and convoluted content. Initially, content should be bite-sized and focused on the basic functions of your software, helping them to gradually become familiar with your software.
2. Don't let customers become complacent
The reality is, customers have one primary objective – finding a balance between the price of your software and the value it offers to their business. If your marketing strategy doesn't add significant value, customers may feel the itch to explore alternatives.
HubSpot is a great example of a SaaS organisation that continues to offer innovation, regardless of a customer's relationship cycle. A stand out feature is the HubSpot Academy. To avoid complacency, customers need to be continually reassured of the ways your software adds value.
HubSpot Academy is a multi-media resource centre where existing customers can watch video lessons and read guides detailing how to perform specific processes. As a customer's knowledge of HubSpot grows, they can take examinations. HubSpot exams directly assess how well a customer is using the software, while helping users to identify how HubSpot is helping them to achieve business goals, such as lead generation and conversions.
These step-by-step videos can be accessed at any time as a handy reference point, ensuring that customers never get stuck or frustrated with HubSpot's tools.
However, to ensure that customers are truly getting the most out of your software, it is essential that your marketing strategy relates to real-life situations. HubSpot's content marketing strategy focuses on actively solving problems faced by inbound marketers. A prime example would be its recent blog "How to manage your content marketing in 30 minutes a day". The blog tackles a common problem many marketers face – finding the time to perform quality marketing and resolves it by offering helpful tips, such as creating a planner. By offering valuable content, HubSpot presents itself as a valuable resource centre in the eyes of a customer. Furthermore, helpful blogs like this enable customers to be more productive in their work and ultimately see better results from HubSpot's software.
3. Keep the conversation going
Social media has transformed the business-to-customer relationship. Specifically, it has given your customers a voice and an opportunity to engage with your business in a public forum (both positively and negatively). As Forbes discovered, 95% of customers will share bad experiences online, while 71% have parted ways with a company due to bad customer service. Social media is completely transparent and so ignoring disgruntled customer complaints can make your company seem negligent, while potentially damaging your reputation. Negative feedback, therefore, isn't something to shy away from. Use these opportunities to present your excellent customer service skills, resolving your customers' problems and turning them into happy customers.
Social media isn't just an extension of customer services. It's an excellent platform to engage with your customers on a personal level. Open questions and Twitter chats can help you to better understand your customers' pain points, their favourite software features and areas where they would like to see improvements. Through initiating this honest dialogue, you can make informed improvements to your software. Furthermore, taking the time to engage with customers highlights that you value their opinions and their custom.
4. Keep customers informed
It's in our nature to be afraid of change, especially when it impacts our bank balance. However, if you keep your prices at a fixed level for a long period of time, your profits are likely to suffer. A price increase requires careful consideration and a strategic approach. Imagine this scenario – a customer has been using your service for over a year. So far, they have been satisfied with your service, but aren't evangelists of your software. One day, they discover that your monthly subscription charge has increased without any prior warning. It's safe to say that customers would be angry, resulting in a serious backlash.
No one wants to pay more, that's a fact. To keep customers happy, timing is key. Communicate with your customers well in advance of an impending pricing increase, offering them a transitional period.
For any B2B organisation, the most important factor to consider is how the perceived value of your service relates to the cost. If you plan on increasing the price of your service, your customers will want to know why. Will you be upgrading your software with new features? Will your software be faster, more responsive? If you can't justify your price hike with added value, then neither will your customers.