How to use LinkedIn for business selling - 10 top tips
Are you getting the most out of LinkedIn for generating leads? We've got ten tips to supercharge your inbound sales. Read on for advanced LinkedIn tips!
Jack Williams
Published: 04 Aug 2016
5 minutes read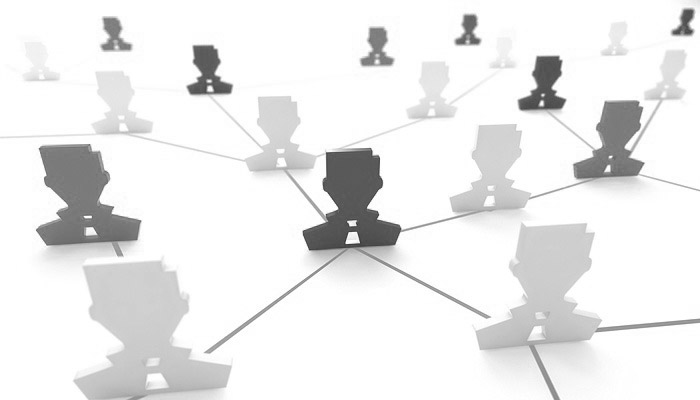 With a user base of over 360 million people worldwide, LinkedIn is one of the major social networks (alongside Facebook and Twitter). It is widely renowned as THE social network for business.
However, LinkedIn is often only ever considered a necessity as 'everyone else is on there', or pigeon-holed as a resource to help you find a new job. Of course, at first-glance the most active users tend to be recruitment consultants, but to look at it this simply is to do the network a significant disservice.
Intuitive salespeople selling in the digital world are increasingly using LinkedIn as a primary resource to generate new leads and tangible revenue. As much as we'd like to, it's not always possible to wait on marketing to generate leads for you. In fact, for B2B sales, LinkedIn is a critical tool that can make your prospecting faster, smoother and, ultimately, more profitable. Here are ten top tips for using LinkedIn to supercharge your sales process:
Tip 1: Get connected
The first thing to take into consideration, when looking to get serious about LinkedIn, is your contacts. Contacts are the currency of LinkedIn. If your contacts are predominantly family, friends and old schoolmates, you've got some work to do.
Connections breed connections. Your first tier contacts open up a route to a wide range of second and third tier connections. This is how you scale your network. Whether you've met someone online, or in person, you should always send them a connection request on LinkedIn soon after - while you're still top of mind.
It's also always worth considering who your ideal buyer is, and seeking out these people using the advanced search function. Building a relevant pool of connections will, in-turn, yield more sales opportunities. LinkedIn is an extremely useful source of sales triggers, which may result in your proposition being better received.
Tip 2: Map your prospects
As a business development manager, one of the main thing I use LinkedIn for is to identify the decision makers within a prospective company. If you are dealing with extremely large organisations that have multi-tiered decision processes, LinkedIn definitely proves its worth here when it comes to discovering who the relevant decision making unit is. But even for smaller B2B sales, you'll often need to influence a number of individuals.
You'd be surprised how much information people put in their profiles – which team they're in, which office they work out of, what projects they're focusing on... With a little 007-scoping, you can quickly build up a picture of who you should be talking to, what they're like (check out their recommendations), what they've done before and what they're interested in.
You can also build up a company hierarchy of who reports to who and gain a clearer picture of the people you'll need to influence to make the sale. (For a start, take a look at the "Viewers of this profile also viewed..." box on their profile.)
LinkedIn is just one aspect of the inbound sales process – the new way of selling in the era where the customer already has the information they need.
Tip 3: Never make a cold call again
I don't think I've come across a single person who actually enjoys making cold calls. I certainly don't. A lot of the time, they're not productive and tend to make you feel like you're banging your head against a wall. Today, there really is little reason for going into any call totally cold.
With LinkedIn, you can almost always learn enough about someone to make your call more relevant and useful to them. When I make a call, I always let the prospect know how I came across their details, as well as giving some relevant reason as to why I am calling. It also shows I've gone to more trouble than 90% of the other salespeople who call them every day.
Pay particular attention to changes in profile, status updates, connections you have in common, if they've changed job, if their role has changed, and anything they've posted to a group (which can be reason enough to call them in the first place). Also, with a paid account, you can see expanded profiles of everyone on LinkedIn (not just those of your immediate contacts).
Tip 4: Use InMail
I've come across a number of new salespeople asking "How do I get through to the decision maker?". Every salesperson knows it can be hard, and it's not surprising when you think of it: they get hammered with calls and emails every single day. So to protect their time, they screen calls, ignore most of their email and have the dreaded gatekeepers to prevent unwanted sales approaches from getting through.
Even though you may try every traditional route available to get through to the decision maker, they can still sometimes be unreachable. This is where InMail comes in.
InMail is LinkedIn's internal email system and allows you to send a message to any LinkedIn user without requiring an introduction. Basically, it ensures your email gets through to their inbox. LinkedIn claims that an InMail is 30 times more likely to get a response than a cold call - definitely worthwhile.
However, here's the catch: InMails are only available on paid accounts. The higher your account level, , the more InMails you can send each month. On the entry-level business account you'll get three to five InMail 'credits' each month. This means you'll want to reserve them for when all your other outreach attempts have failed. But the good news is that if you receive a response to an InMail within 90 days – even if your recipient isn't interested – the credit you spent to send it gets refunded.
Tip 5: Unlock a smarter way to search
LinkedIn has a really powerful search function. With the advanced search tool, you can find people by title, company, location or keyword. When you upgrade to a paid account, you can add company size and seniority level to your arsenal. By intelligently mixing the different filters you can get really deep and identify key individuals quickly and easily, while matching them to your ideal buyer persona.
You can also save your search criteria to get automated updates of anyone new who matches the profile you're looking for. So, for example, I could save a search for Sales Directors in the Computer Software industry within 50 miles of Manchester. Then, each week, I'll get an email with anyone new who matches my search (and who deserves a closer look). This is great to see when people switch industries, company or job function. Usually senior staff switching jobs are often keen to make impacting changes which yield greater ROI or increased company efficiency. Maybe your service will help them to do that. See where I'm going?
Tip 6: Tune in to your prospects
As any salesperson will know, change creates opportunity; and things are always changing. People join, people leave, new partnerships are formed, companies make important announcements – any change can present a good reason to get in touch and offer to help.
LinkedIn makes discovering these changes easy. You can simply follow any company that has a LinkedIn page. That way you'll see anything that changes directly in your updates. It's an easy way to stay up to date and spot new opportunities.
Tip 7: Use groups for more than simply keeping up-to-date
Groups are great. Like most people on LinkedIn, I use them to learn more about the industries I focus on, but they can also be a great source of new sales prospects, while presenting opportunities to network. Member questions are great for telling you about frustrations and unmet needs within their company or industry. They can also give you the perfect reason for making contact.
But groups are incredibly useful in three other ways:
They can give you further insights into what's happening within a prospect company – how active they are, whether they're hiring etc.
They allow you to see more of an individual prospect's details – in particular, their full name. This is usually restricted to first level contacts (which reinforces the importance of tip 1).
Group membership gives you both the reason and capability to make more connections (it's one of the criteria you can select when you send a connection request).
Once connected with someone, you can also see what groups they belong to. This is very useful in creating new sales opportunities, as you can then share your wisdom with them, without overtly pestering them. For example, if you were looking to sell a product to a sales director in a logistics company, then you could share relevant information into the groups he is a member of in order to highlight your knowledge of the industry, and maybe how your service can help the typical problems a sales director in the logistics space might have.
Tip 8: Spruce up your profile
While a lot of what I've said so far concerns outbound activity, it's important not to ignore inbound too. If your prospects are interested, they will probably look at your profile, so, it makes sense to ensure it is 100% complete and delivers the right impression of both you and your company.
Make sure you include current links to your company site, other social media channels and contact details.
You should also try to get some high quality recommendations – especially from existing happy customers (quality is better than quantity). This will give visitors a credible image of your service, as well as a better idea of what you're like as a person. After all, even in B2B, people still buy from people.
Finally, always add a photo. It makes you more 'real' and can create a good impression. Make sure it's a good quality shot, and represents your personality!
Tip 9: Keep an eye on who's been eyeing you
Unless visitors have set their profiles to anonymous (anyone else get annoyed by this?!), you can click on the "Who's viewed your profile?" link and see a list of just that - people who have viewed your profile. The free account limits how many you can see while paid accounts give you the whole list. Of course, once you know this, it can become quite a compulsive activity. Everyone likes to know who's stalking them!
This can work for you in two ways:
The fact that someone looked at your profile is a good excuse to reach out with a connection request
If you look at other people's profiles, a certain proportion will always look back (see 1 above)
Even when you get visitors described as "Sales professional from the Computer Software industry" you can still click on them. LinkedIn will then give you a list that will include the actual visitor. It then takes just minutes to quickly visit each profile, so they too get a notification telling them that you've checked them out.
Tip 10: Integrate LinkedIn with your CRM
As you'd probably expect, I use HubSpot CRM to track and manage my sales pipeline. I can easily integrate my LinkedIn contacts with my HubSpot records using a 3rd party Chrome extension called 'LinkedIn-HubSpot connector'. It means I can quickly sync a prospects details found on their LinkedIn profile with my CRM, meaning I can also track their movement through our website if they ever decided to take a look. I can also add in their photo (which, besides making everything look prettier, helps you see prospects as the human beings they are, so that you can give the personal touch we all know works best).
Of course, LinkedIn isn't the only place I get information about my prospects. HubSpot automatically runs keyword analysis of their social media accounts to see if there are any matches with regard to the services we provide. It makes accurate contact management essential and means I can get a more rounded (and ultimately more informed) view of my leads.