X for B2B Marketing: Essential Information You Need to Know
X has replaced Twitter, following Elon Musk's $44 billion takeover. In this piece, we outline key changes, and why you should use X for B2B marketing.
Alison Irlam
Published: 01 Sep 2023
6 minutes read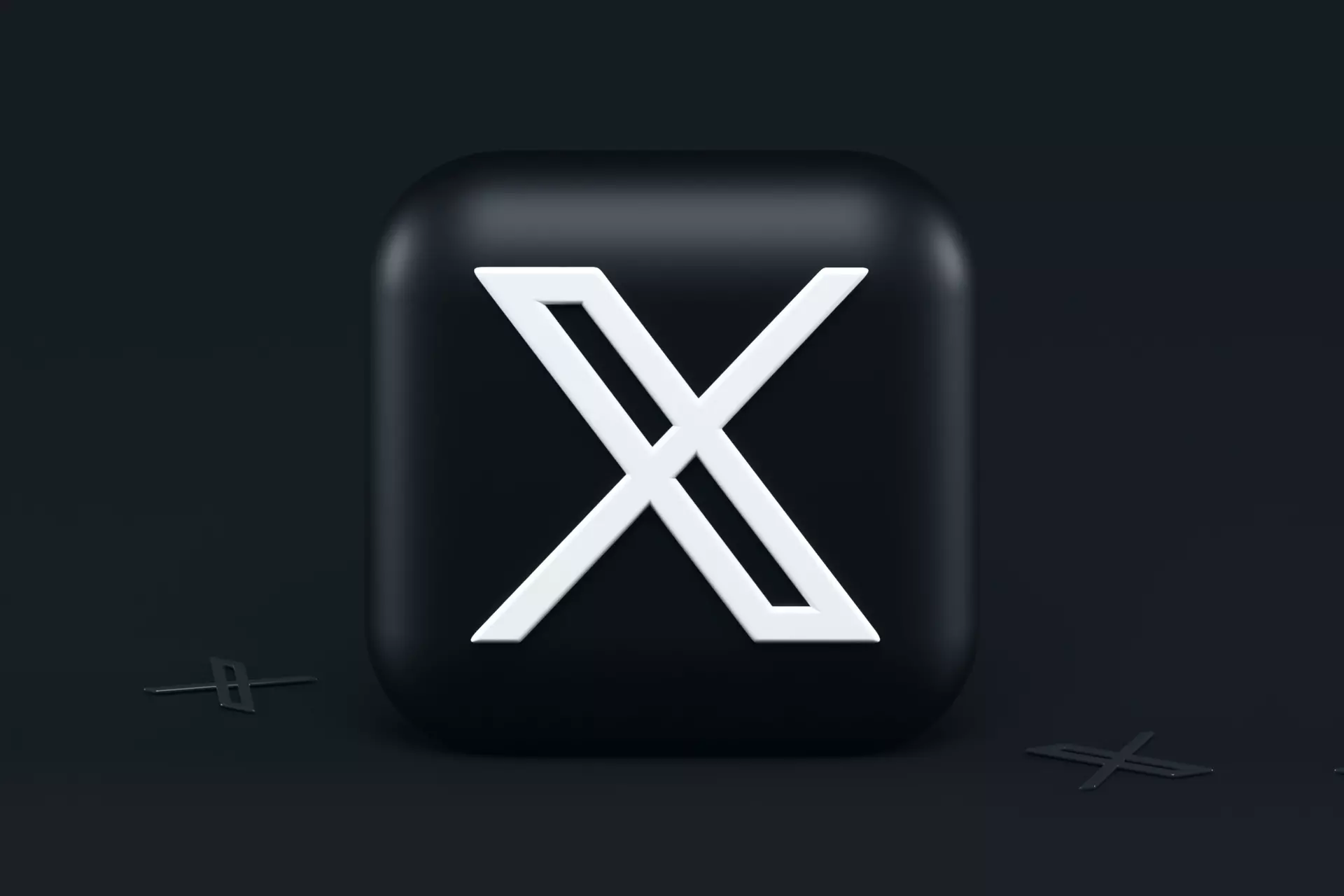 There's never been a better time to refine your B2B social media strategy, with social media revenue topping a staggering $125 billion in the US alone in 2022.
For years, platforms such as LinkedIn, Facebook, and Instagram have ingrained themselves into our social fabric, with headcount topping 4.9 billion users.
Following the launch of Threads, Elon Musk's acquisition of Twitter has become a major talking point, with companies considering how they can use the newly-branded X for B2B marketing.
Having completed his takeover of the company in October 2022, the serial entrepreneur has clipped the wings of the company, introducing changes that have raised some eyebrows. The most notable one was getting rid of the trademark blue bird and rebranding the platform to 'X'.
The $44 billion question? What is X, how does it differ from Twitter, and most importantly, how can you use X for B2B marketing?
What is X?
X is essentially Twitter but with a facelift.
In many ways, it works the same way as Twitter. You can still share text-based posts, images, and videos while driving traffic to your content.
For now, it's business as usual, with a host of changes introduced, and many more in the pipeline.
Logo change
With Twitter's branding now consigned to social media history, gone are the days of the iconic blue bird that's graced the platform since 2010.
Its replacement, an 'X', no less, has been introduced in its place, symbolising Musk's long-term vision to transform the platform into an "everything app".
The Firing of Staff & Unethical Practices
Unfortunately, the familiar saying "Out with the old, in with the new" has been applied to the majority of Twitter employees. As of April 2023, Musk fired 80% of staff. Ironically, many ex-employees took to Twitter to voice their disappointment.
As part of the cull, Elon Musk has dismissed the company's 'ethical AI' team. So far, this is arguably one of the most controversial moves as the department was responsible for building fair and transparent algorithms..
Blue Ticks & Profile Verification
Before Twitter's rebrand to X, anyone could apply for a blue tick. But, they were mainly used to verify individuals or organisations deemed to be of public interest in areas such as:
Government
News organisations
Journalists
Companies
Brands and organisations
Entertainment
Sports and gaming
Activists and organisers
Content creators
Influencers
Under X, the legacy blue tick has been replaced with a paid-for-subscription costing $8 a month. This means anyone who pays for the subscription can have a blue tick included in their profile.
Is a Blue Tick Essential When Using X for B2B Marketing?
The revised tick system has been the source of debate, with some labelling it as a money-making exercise - but could forking out on a blue tick support your B2B efforts?
The short answer: yes. The blue tick is an indicator that X has verified your account, and this can help you build credibility within your industry.
What's more, blue tick holders can post longer videos, and gain boosted rankings in conversations and search.
How Will Using X for B2B Marketing Influence Your Company?
The launch of X has sparked hype and controversy; it's easy to forget Elon Musk's work is only just beginning, with grand plans in place for the platform.
Those using X for B2B marketing are advised to keep their ear to the ground, with the plans for the scope for "unlimited interactivity" sure to lend itself to B2B marketing strategies. New features could support podcast distribution, and improved video content, whilst the interactive nature of the platform offers scope for improved business relations.
X CEO Linda Yaccarino outlined the company's ambitions to establish X as the ultimate all-round platform, with the proposals driving comparisons between X and Chinese platform WeChat. Yaccarino said:
"X is the future state of unlimited interactivity – centred in audio, video, messaging, payments/banking – creating a global marketplace for ideas, goods, services, and opportunities.

"Powered by AI, X will connect us all in ways we're just beginning to imagine."
How Have B2B Marketers Responded to X?
In the business world, the message is simple: change is necessary. You need to innovate to stay ahead of the pack in an increasingly competitive market.
According to Maggie Sause, Director of Go-to-Market Strategies at Red Antler, companies change tact to enhance their brand recognition and reputation and signal a shift in their focus and investments.
While this is understandable, it's been suggested that given Twitter users' emotional attachment to the brand, recent changes have been particularly hard to stomach.
Zach Dioneda, VP of Brand Marketing at Public.com, echoed these sentiments, saying, "There'll be people that feel as if it's an affront to them as a loyal user - people don't love change."
For the most part, the rebranding of Twitter to X has drawn criticism, with The Guardian suggesting the move is, "Part of a desperate attempt at world domination", and that the removal of the Twitter logo has, "Singlehandedly wiped out over 15 years of a brand name that has secured its place in our cultural lexicon".
The debate surrounding Elon Musk's conduct has prompted many users to jump ship and switch allegiances to Threads, a social platform created by Marc Zuckerberg's Meta.
That said, while many have decided to seek pastures new, a large contingency of B2B marketers have remained loyal to Musk, updating their assets such as letterheads, packaging, signatures and other artwork, while marketing teams are taking proactive steps to familiarise themselves with the platform, in the hope that 'X marks the spot'.
Leave no page unturned with the Twitter to X checklist, and seamlessly update key business assets, including: your website, assets and blogs, emails, and other social media accounts.
Get the checklist
Should You Use X For B2B Marketing?
While key stakeholders at X have offered a glimpse into their plans, their cards have remained relatively close to their chest. This isn't ideal when you're trying to establish how you can use X for B2B marketing.
Although it may be tempting to jump on the Threads bandwagon and leave X behind, our advice is to sit tight and maintain your posting schedule.
If you're unsure whether X will fulfil your requirements, set a three month timescale, track the analytics and then review with your team.
If metrics are down, try a different strategy. We strongly recommend persevering and continuing to post on the platform. But don't put all your eggs in one basket. It is vital to be present on different platforms to maximise your outreach.
Granted, if X isn't working for you, focus your efforts on posting on other platforms, depending on which suits your business the most.
However, it's important not to lose sight of the fact that many of your customers will still be using X. So, whether you're a fan, or not, keep using X for B2B marketing, protect your business model, and continue to promote your brand.