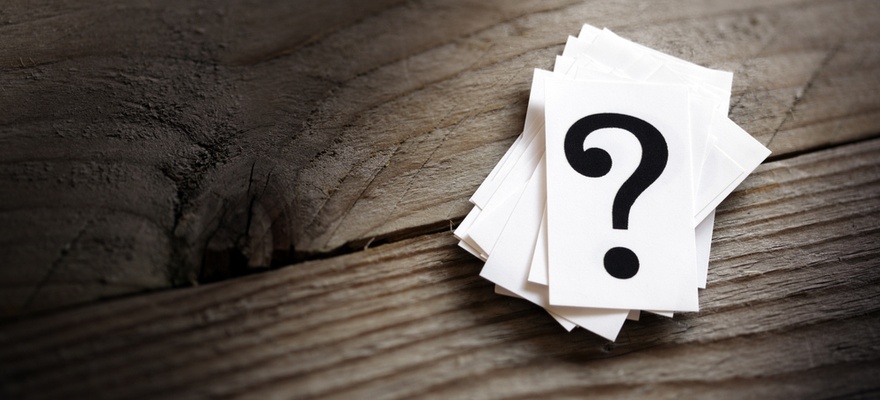 A homepage usually receives the largest share of your overall site traffic, however, it takes mere seconds for a visitor to make up their mind about a website and if you have failed to gauge their interest, they're long gone. Which is why a homepage is seen as one of the most important pages on your B2B website to get right. Because of this, it's vital that your homepage is able to convert as much as this traffic as possible into leads (and eventually, into customers). Here are 11 main elements that your homepage should have:
1. Value proposition
The first and foremost important thing on your homepage should be your value proposition. This will tell visitors who come to your website who you are and what you do (and who for). However, remember to keep it brief and to the point.
2. Call-to-actions
Your homepage should be the starting portal that you use to direct people from one place to another on your website. So you should have clear actions on what you want your visitors to do. Many websites have at least one call-to-action (CTA) on their homepage which might be a blog subscription - this would be considered a "top of the funnel" CTA. We would also recommend including a "bottom of the funnel" CTA such as "request a consultation" or "get a demo" as well. Bear in mind that any more CTAs will only serve to confuse your visitors.
3. Supporting images
A visitor will spend an average of 5.94 seconds looking at the main image on a homepage, so you want to make sure you've chosen an image that supports and reflects your brand well - the more original the image, the better. You can, of course, use stock images if you don't have the resources to take your own, but make sure that any images you use are high quality.
4. Services overview
For someone looking for what your company does in more detail, it's always a good idea to include services and/or products overview on your homepage. This will not only help your website rank higher in the search results but will also help guide prospects to your services/product pages where you can provide more in-depth information.
5. Social links
Social media is an important aspect of any growing B2B business. It offers a great way to create new audiences, engage with prospects and customers and improve your brand reputation. Utilise this by placing links to your social media accounts in a convenient place on your homepage - whether in the header or the footer, or you can even place them directly on the website page. Additionally, you can step this up to the next level and implement a live social media feed such as from your Twitter or Instagram account. Live social feeds help to display your brand's personality and shows search engines you are regularly updating your website.
---
---
6. Navigation
Navigation is an integral part of your homepage so you need to ensure that it's easy and intuitive for anyone visiting your website. If it's too confusing or contains far too many drop-down options, you could put people off from wanting to explore the rest of your website further. Navigation should be simple and logical and shouldn't hinder anyone's experience, so try not to include a link to EVERY page - just the most important, high-level ones such as about page, your services/product page, contact page, resources, blog and case studies.
7. Featured content offer
Have you got a best-performing piece of content on your website? Whether it's a downloadable eBook, a case study or even a recorded webinar, make it a featured asset on your homepage. This way you'll be creating more awareness around that piece of content and will be prompting more people to fill out a form to download it. Meaning you have more leads to nurture later down the line.
8. Contact information
Ok, this one seems obvious, but there are websites where the contact information is too hard to find and people end up giving up in frustration. You want people to be able to get in touch with you easily, so many sure you provide your contact information (or links to your main contact page) in the header, footer and even in the body of your homepage template. Even if you just include your website's email address, it provides a certain amount of credibility to a visitor.
9. Resources
More than half of B2B buyers reported that they rely more on content as part of their research, with 75% saying that a winning vendor was down to their content, which largely influenced the buying decision. Therefore it makes more than enough sense that you should include links to your resources on your homepage including your blogs, downloads, videos etc. This is essentially your highlight reel of content that you use to provide your visitors with useful, helpful information that may help to solve their pains and challenges.
10. Success indicators
Reputation is important for any business and you want to be able to show your prospects the value you can provide. You can do this in any number of ways on your website such as linking to case studies or video testimonials, you can even display third-party reviews from Google or other sites such as TrustPilot and even display your accreditations and awards.
In TrustRadius' study, it was found that reviews were widely used as information sources for B2B buyers - with over half of whom took them into consideration during their shortlisting process. For your business, reviews, awards and accreditations are success indicators and they will be for your visitors, too. But they also help your visitors understand and evaluate your company and services against other options on the market.
11. Bonus: Video
While this point isn't compulsory, more businesses are beginning to implement video into their overall website strategy. Your homepage is one of the best places to place a video and can be a really effective way to engage visitors. You could include an introductory video about what you do or even quick explainer videos about your services/products. Videos help to reinforce your content and just give it a little more depth.
Try not to go overboard though, the idea is to keep visitors engaged so keep videos short (under three minutes is best).
Conclusion
So there you have it. 11 essential elements that your website's homepage should have. If you're in the midst of your website redesign project or if you've barely begun, we hope you take all these homepage elements into consideration and work out how you can utilise each one to create a highly effective homepage.
The next thing you need to think about is who will be providing all the content for your homepage and who will be designing and building it.
Why not download our free Website Project Checklist to see what other elements you need to include on your website such as resources, time and costs considerations and ensure you don't miss anything vital.