HubSpot Features: Key Insights from Inbound 2023
During Inbound 2023, new HubSpot features were revealed during the company's spotlight session. Learn everything you need to know, right here.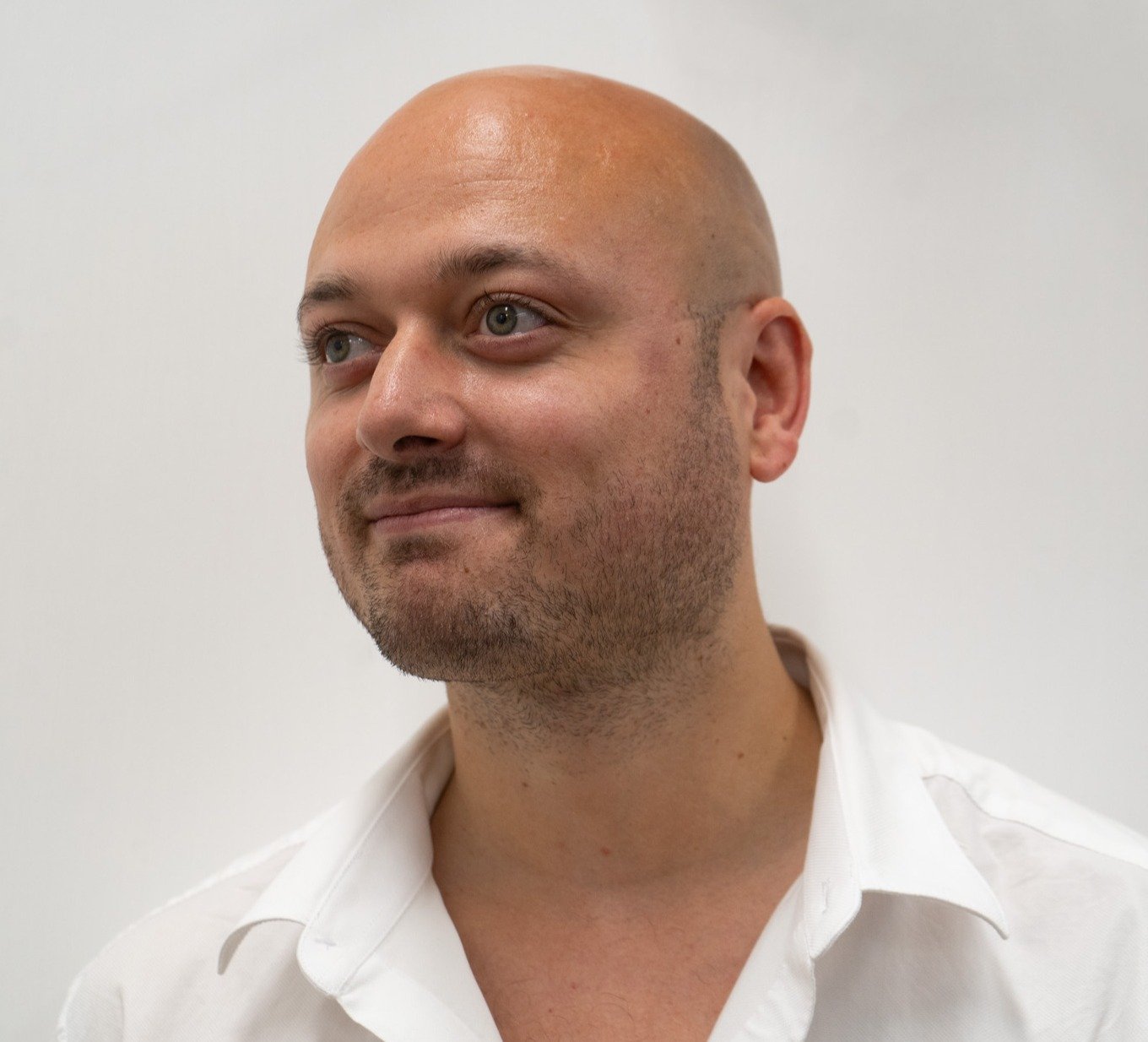 Lawrence Chapman
Published: 06 Sep 2023
18 minutes read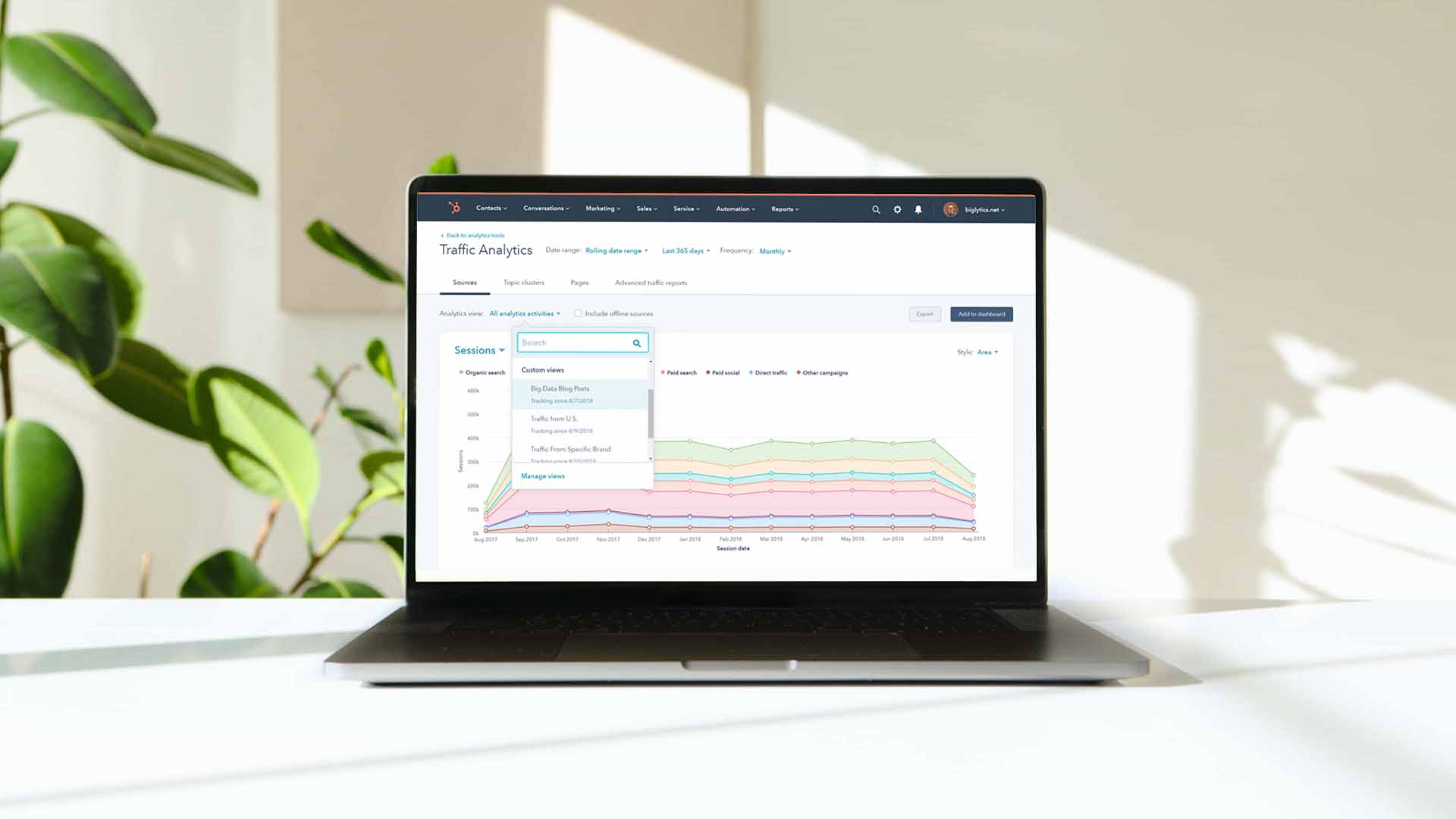 In an era where artificial intelligence (AI) is shaping the landscape of work, shopping, and purchasing behaviour, HubSpot's latest announcements from Inbound 2023 couldn't have been timelier.
The central narrative—Connection in the Age of AI—aptly underscores the transformative role of generative AI in shifting us from an age of information to an era of intelligence.
During the event, HubSpot feature updates were unveiled by Yamini Rangan, CEO, Darmesh Shah, CTO and Co-Founder, and Andy Pitre, VP of Product.
CONTENTS
HUBSPOT IS REBRANDING TO A CUSTOMER PLATFORM
HOW IS AI IMPROVING HUBSPOT FEATURES
HubSpot is Rebranding to a Customer Platform
Up until last year, HubSpot was primarily referred to as a CRM platform.

Fast forward 12 months, and HubSpot continues to innovate and evolve, with Yamini Ranan announcing the tool is transforming into a "customer platform".

The aim behind this rebranding is to deliver a more connected ecosystem and achieve a seamless customer experience engagement.
What is a customer platform?
A customer platform enables businesses to engage and manage their customers more effectively. The platform allows users to collect and leverage customer data, along with AI, to drive personalised experiences and drive growth.
While customer platforms aren't necessarily new, HubSpot has used this rebranding opportunity to repackage its offering and introduce three core components:
Engagement Hubs.

Smart CRM.

Connected Ecosystem.
Let's take a look at how these features enhance HubSpot, and how they can deliver an engaging customer experience
Engagement Hub
Research shows that 89% of businesses acknowledge how excellent customer service plays a vital role in customer retention. The engagement hub will help Marketers and Salespeople increase lead volumes and win rates during the pre-sale process. Additionally, delivering exceptional post-sales experience boosts the chance of repeat business by 60% to 70%.
The engagement hub will empower companies to provide a seamless customer experience throughout the entire customer lifecycle, from suspect to loyal customer, driving customer satisfaction, and reducing churn rate.
Smart CRM
Adopting a data-driven approach helps businesses make better-informed decisions. A study by Forbes indicated data-driven organisations are, "23 times more likely to acquire customers, six times as likely to retain customers, and 19 times as likely to be profitable as a result".

HubSpot's new Smart CRM feature will help businesses streamline their data-driven approach by unifying customer data, providing a single view of the customer, with customer data held just once and made available to all customer-facing departments. Smart CRM will also enhance customer intelligence, and offer customisation and extensibility.
Connected Ecosystem
The connected ecosystem is an exciting development that will combine a trio of features:
Marketplace
Academy
Community
In the new marketplace, HubSpot users will be able to source integrations, templates, and services, to tailor the platform to meet specific business needs.

What's more, the academy is the go-to place for users to learn new skills and gain credentials, whilst subscribers can liaise with like-minded professionals and grow their craft in the community network.


HubSpot Smart CRM
Working harder doesn't always mean you're working smart.
But with the introduction of HubSpot's Smart CRM, teams can speed up their key processes and stay ahead of the curve.

Smart CRM is a brand-new, AI-powered customer management system announced during Inbound 2023. It builds from a foundation of disconnected data and will have a positive effect on business apps. It lays the foundations for companies to confine the delivery of disconnected experiences with legacy data models to the past.

66% of customers expect businesses to understand their needs - and rightly so. If customers aren't provided with what they want, they'll source an alternative solution.

That said, it's impossible to understand customers without the who, why, and how - and this is where HubSpot's Smart CRM comes into its own.

Automatically unified by default, this feature can be customised to meet business needs. It provides invaluable intelligence and unifies data to provide users with greater alignment and improved growth opportunities.

Driven by AI, this feature update stands to deliver core benefits for each hub:
Marketing Hub: Lead Generation and Marketing Automation
Sales Hub: Prospecting and Deal Management
Service Hub: HelpDesk and Self-Service
CMS Hub: Content Creation and Content Management
Operations Hub: Advanced Reporting and Process Automation
Commerce Hub: Payments and Subscriptions, and Billing and Invoicing
These engagement hubs are linked to HubSpot's Smart CRM to unify and remove duplicate data across traditional and disparate sources. This helps you:


Store data more efficiently.

Achieve a higher degree of accuracy.
Share data as business insights, using guidance and assistance to deliver intelligent outcomes.
Last but not least, Smart CRM will feature improvements to the user interface, with tabs for Sales, Marketing, etc.
Sales Hub Refresh
The method behind the madness: Why HubSpot is revising Sales Hub
Sales teams often find themselves grappling with reduced performance, struggling to meet their targets.
This challenge is compounded by reduced budgets and the historical difficulty of hiring good salespeople. It leaves sales leaders hard-pressed to meet objectives and secure predictability.
B2B businesses are finding it increasingly difficult to reach optimum levels of productivity. Traditionally, sales leaders would address this issue through a well-worn playbook of "more, more, more" – more sales representatives, more activities, and more tools.
However, this playbook has lost its effectiveness and become commoditised. As a result, sales representatives are dedicating excessive time to non-selling tasks, leaving the limited time they have with customers lacking in-depth and insightful content.
This has led to the emergence of a "Connection Gap." The introduction of AI and automation has inadvertently widened this gap – amplifying the number of interactions while diminishing their value.
Consequently, sales leaders are facing mounting pressure to sustain their target achievements and uphold predictability, all while managing increased expectations with fewer resources.
In this landscape, successful sales teams are forging enhanced customer connections through a focus on relevance.
Prioritising quality over quantity, emphasising outcomes over activities, and prioritising genuine assistance over product pushing, these teams consider the person behind the prospect. They lead with empathy, seeking to understand challenges, diagnose barriers, and uncover useful insights.
Also, it's important to recognise that, B2B customers conduct independent research before making a decision. Oftentimes, it's usually the case that there's demand for personalised marketing approaches and instantaneous support. This is where AI is coming into play.
Sales Hub: How Will This HubSpot Feature Help?
Sales Hub is a unified platform that consolidates sales data, tools, and teams. It has been designed for easy integration, is equipped with automation capabilities, and helps sales teams allocate more time to forming authentic connections. Yet, its benefits extend beyond time savings.
This updated HubSpot feature will introduce a more streamlined approach to prospecting, and equip sales representatives with an in-depth insight into their customers. It'll help them improve customer interactions and deliver a more personalised experience.
Sales Hub: How is This HubSpot Feature Evolving?
Historically, HubSpot's Sales Hub feature has been positioned directly attached to the CRM as a sales customer management system. However, HubSpot has noticed businesses will often adopt the mindset that they should replace their entire CRM and just go with Sales Hub.
However, doing so compromises the entire customer journey, which includes the process of discovering the business and product.
So, HubSpot is now adopting a new approach, positioning Sales Hub as a system of engagement, instead of a system of record alone.
Brand-New Features of HubSpot Sales Hub
Prospecting Workspace
During Inbound 2023, HubSpot announced that they're in the process of creating a specialised workspace tailored for sales representatives. This will centralise the complete prospecting journey within HubSpot.
This workspace will support sales representatives in structuring their day with optimal efficiency, prioritising their daily tasks, and highlighting any activity that demands immediate attention.
But more importantly, it will seamlessly integrate all their tools and resources in one place, eliminating the need to switch between different applications.
Lead Management
As part of the evolving Sales Hub, HubSpot has made it easier to manage and nurture new leads.
This development will allow users to turn contacts into leads with the help of automated workflows.
This saves businesses from assigning a representative to manually reach out to any cold contacts and removes the need to conduct unnecessary tasks, allowing for a more streamlined and efficient workflow.
A/B Testing in Sequences
This new capability enables a seamless 50/50 split send for any email step. This allows experimentation with different templates, images, Call-to-actions and text.
Plus, users can readily analyse the performance of variants to help understand which campaign is delivering a better return on investment.
Sequence Step Analytics
Sequence step analytics have been introduced to HubSpot Sales Hub to allow users to discover how their campaigns are performing at each stage of the customer journey.
This valuable feature offers granular insights into the execution of these steps. It provides a clearer picture of their conversion rates while identifying any key stages that need reviewing to improve performance.
Sequence Outcome Reporting
Two new metrics have been added for Sales Hub Enterprise users, to enrich the functionality of Sequences:


Deal Rate: This metric shows how successful a sequence is in closing a deal.
Total Revenue: Users will now know how much revenue was generated by a sequence.


Synchronisation between LinkedIn Sales Navigator and HubSpot
LinkedIn Sales Navigator is a tool equipped with varied search functionalities, enhanced insights into expanded networks, and tailor-made algorithms.
The platform is used by 94 million global small and medium-sized businesses to help connect with the most relevant decision-makers.
The synchronisation between LinkedIn Sales Navigator and HubSpot will benefit its users greatly. Connecting Sales Navigator to a CRM helps users keep CRM information current and saves invaluable time by automatically fetching salespeople's Accounts, Leads, and Contacts linked to ongoing Opportunities in Sales Navigator.
Booking Meetings
This component of the Sales Hub update represents a significant improvement for representatives using the platform.
Now, it's easier for sales representatives to book meetings with their customers, while businesses can book meetings.
Round-robin routing capabilities have been embedded directly within the contact record, to simplify the process of arranging meetings for the next designated representative in the rotation.
Crucially, this improvement will ensure proper acknowledgement is attributed to both the initiator of the meeting and the representative slated to host it, creating a collaborative culture amongst team members.
LEAD FORM QUALIFICATION
The new Lead Form Qualification feature provides users with the ability to direct leads to the relevant representative.
When creating a lead capture form, sales professionals can set conditions for specific fields like occupation or industry. That way, it signals the Sales Hub to alert the relevant salesperson.
This ensures customers can speak to a salesperson who knows their sector. With every form submission, individuals can use this conditional logic to alter elements such as thank you messages, URLs or meeting scheduling pages.
Implementing conditional logic for lead capture, allows marketing and sales teams to automate their qualification criteria.
New lead management reports
This update will undoubtedly prove to be an invaluable addition to the Sales Hub platform. It allows businesses to get a clearer picture of the performance of their lead-generation efforts.
The updated version of Sales Hub has introduced two key insights:
Report on Lead Contact Rate: Gain insights into how representatives engage with high-quality leads and the driving factors behind their conversion.
Lead Source Analysis: Explore the performance and contribution of lead sources such as inbound, sales, and product-qualified leads, shedding light on their role in generating high-value leads.
FORECASTING INSIGHTS
Research has indicated less than 25% of sales representatives believe their sales forecasts are accurate.
But what if there was a way to improve forecasting and gain a clearer picture?
HubSpot Sales Hub's brand new Predictive Forecasting feature allows businesses to observe the growth of its revenue, in comparison to their sales targets across the month, quarter, and/or year.
The introduction of this feature will streamline the monitoring of the evolving trends of the forecast and pipeline during the quarter.
Through the integration of insights data, the primary focus lies on the pivotal elements (namely, the team's pipeline and advancement). This is supplemented by key indicators that aid customers in effectively tracking trends.
AI Forecasting also provides insights based on previous performance, removing the need to integrate HubSpot with Microsoft's Power BI.
deal inspection view
When managing deals, sales teams benefit from having comprehensive insight regarding the pipeline and forecast. This information plays a crucial role in allowing them to make well-informed decisions.
With Deal Inspection View, users of Sales Hub can now see insights on pipeline health and sales velocity when managing Deals.
These new insights will help sales reps manage their priorities, and support managers in coaching more effectively.
Weekly reviews of these insights will prove invaluable in providing an "at a glance" view of your sales pipeline's health and process.
content assistant
Content Assistant is now branching out to the HubSpot mobile app, ushering in a transformative era for our customers' mobile workflows.
For iPhone users, this HubSpot feature presents an opportunity to significantly enhance communication efficiency while engaging in prospecting or sales tasks on the move. By harnessing AI capabilities, users can streamline the process of composing emails, ensuring quicker and more effortless correspondence.
New CRM Customisation
Studies have indicated that 22% of salespeople don't know what a CRM is, while a staggering 70% of CRMs aren't being used properly.
The announcement of CRM customisation is a brand-new HubSpot feature sure to be music to the ears of sales representatives worldwide. It will enable businesses to better tailor CRM to their requirements.
This will allow companies to elevate efficiency, enrich customer interactions, and extract valuable insights from their data, contributing to more informed decision-making.
Lay the foundations for successfully introducing a CRM system at your company with our guide, 'The 5 Stages of a Successful CRM Implementation'.
New HubSpot Features to Enhance CRM Customisation
CRM Development Tools to Build UI Extensions with React as Front-End
React has been defined by HubSpot as, "a front-end library that has gradually become the go-to framework for modern web development within the JavaScript community."
HubSpot users can use React for Front-End UI extensions to centralise data across systems on records.
This feature streamlines information access with custom cards on CRM record pages, enhancing functionality and user experience.
8 CRM Data Components Including Report, Association Table & Stage Tracker
HubSpot's CRM data components enhance sales reps' productivity by customising record page views for teams. These 8 components build custom cards, visualise data, and support teams in HubSpot. Examples:
Track Account Revenue: Create quarterly revenue reports for trend analysis.
Filter Associated Contacts: Easily view contacts uploaded within 30 days with emails.
Visualise Deal/Ticket Pipeline Stage: Identify properties to address, regardless of the pipeline stage.
CRM Data Component Actions: Trigger actions like web links, HubSpot-defined actions, and custom actions. This update delivers relevant data, optimises platform usage, and promotes uniform adoption.
CRM Record Page Editor
HubSpot's CRM Record Page Editor will let users record pages, and serve as a key feature for customers to showcase mission-critical business information.
Admins use the page editor to tailor the content and arrangement of these records. This customisation allows admins to provide their teams with timely, relevant information, boosting efficiency and effectiveness. This will enhance customer experiences.
How Is Artificial Intelligence (AI) Improving HubSpot Features?
With AI tools improving lead generation by 50%, it came as no surprise to learn how HubSpot will incorporate this technology in the form of HubSpot AI Assistant.
HubSpot AI Assistant: Key Features
AI Chatbot
Chatbots have a considerable role in business, with HubSpot research revealing that 47% of consumers would be willing to make a purchase directly from an interactive agent.
An AI Chatbot is one of the many HubSpot features revealed at Inbound 2023. This will answer customer questions based on scans of content and knowledge-based articles on the site.
ai subject line generator
The process of crafting compelling email campaigns has become easier thanks to HubSpot's new AI Subject Line Generator.
Content creators now have the added convenience of easily creating an email subject line. The AI Subject Line Generator scans company marketing emails to generate three subject lines without requiring prompts.
With just a click of a button, users can effortlessly generate subject lines for emails.
ai website builder
Website building is a time-consuming process. Typically, it can take as long as six months to build a website from the ground up, depending on company goals.
However, HubSpot has announced they're developing an AI-enhanced, single-page web builder. This will significantly minimise the decision-making process for CMS Free users as they embark on their website setup journey.
ai-generated social copy within the blog editor
Content curation in the existing HubSpot workflow relies on manual copywriting for each social media platform, a time-consuming practice that increases the risk of errors.
This will save content creators a ton of time. This AI tool will scan the content in HubSpot's blog editor to auto-generate captions for various social media platforms like X, LinkedIn and Facebook.
ai-powered content ideation
Compelling content spanning various formats is central to an effective content marketing strategy.
But in many cases, it's easier said than done. Coming up with a stream of ideas for a content campaign can be tricky.
HubSpot's new content idea generation tool for blogging overcomes writer's block by generating unique topics and ideas.
This tool is driven by ChatGPT and keyword data from Semrush to assist in generating blog post ideas and recommend post titles, descriptions, and outlines.
By simply submitting a description of a general subject users are keen to explore further, HubSpot will provide targeted ideas that could engage readers.
What's more, this tool will assess topics based on their ease of ranking and popularity on Google to encourage traffic through organic search.
Content Assistant Enhancements
CONTENT ASSISTANT IN INBOX
The Content Assistant gives users the capability to perform a wide range of tasks. This includes creating responses to customer queries and changing pre-existing or AI-generated text.
It also rewrites, condenses, elaborates, or changes the tone of the selected text to suit specific needs.
One-Click Title and Meta Description Generation for Pages and Blogs
This new feature allows users to easily create SEO-friendly titles and meta descriptions for web pages, landing pages and blogs.
Similar to the AI social copy generated, this tool reads through the content to craft engaging titles and meta descriptions to reflect the main message of the page.
IMAGE GENERATION
Customised images can improve brand identity, provide consistency, and boost consumer advocacy.
As a part of the content assistance enhancements, HubSpot has revealed users will have the capability to generate images based on prompts or contextual cues.
AI-ASSISTED REPORT DESCRIPTIONS
Interpreting complex reports can be challenging, but it's integral to business success.
The AI Report Descriptions feature provides an outline of the report's content, an explanation of why it's useful, and an overview of questions it can address.
Users can use the feature to add and edit descriptions, while the integration of AI improves the efficiency of the process for businesses using this new HubSpot feature.
AI-GENERATED REPORTING
Creating reports is essential to ensure those all-important KPIs are being fulfilled.
The problem? Generating reports takes time, which in the world of business is finite.
With HubSpot's AI Reporting, reports can be created using generating AI by entering a single query. This simplifies the report-building process and provides insights that can be used to address business inquiries.
LANDING PAGE CREATION
Compelling landing pages are at the forefront of any successful sales campaign.
Considering this, HubSpot has integrated a Landing Page Creation feature into the AI Content Assistant, empowering users to swiftly generate an effective landing page.
The copy can be written using the Content Assistant. Then, with a single click, the landing page is created, producing a published version within minutes.
INTRODUCTION OF ' COMMERCE HUB'
HubSpot has announced that they're repacking commerce tools under the umbrella of a 'Commerce Hub'.
This hub includes existing commerce tools, including:


HubSpot payments
Quotes
Payment Links
Automated Billing
Products Library


However, there are additional HubSpot features that have been included to provide an unrivalled commerce experience.


BRAND-NEW HUBSPOT FEATURES IN COMMERCE HUB
STRIPE PAYMENT PROCESSING
Commerce Hub offers flexible payment processing. This enables users to easily receive payments from customers using existing Stripe accounts, without switching to an alternative payment processor.
INVOICES
With this feature, invoices can be made using Contacts, Companies, Deals, or Quotes.
Associated object information is used to speed up the sales process and reduce the likelihood of mistakes emerging as a direct result of human error.
Invoices are payable via HubSpot Payments (US only), and Stripe. Transactions can also be flagged as manual payments providing they're received outside of HubSpot payments. This includes payment methods such as wire transfer, cheque, and PayPal.
MOBILE MESSAGING
With 40% of revenue in B2B organisations being attributed to mobile marketing, it's understandable why HubSpot has revealed brand-new mobile messaging as part of its latest update.
MANY MESSAGING
With Many Messaging, users can refine their customer contact database for optimal performance and effortlessly send messages to existing and potential clients.
This functionality merges HubSpot data with SMS capabilities, enabling the distribution of personalised reminders, exclusive offers, and critical updates.
This proves invaluable in elevating customer engagement and opening up more touch-point opportunities throughout the customer journey.
Furthermore, users can seamlessly incorporate landing pages and meeting links directly into their SMS communications.
HubSpot Editor Integration for Mobile Messaging
Take advantage of the following feature of HubSpot's editor to create compelling mobile messages:
Editing Tab: Incorporate personalisation tokens, various links (such as landing pages and meeting links), body text adjustments, preview screening, character count tracking, location previewing, and opt-out toggling.
Settings Tab: Specify internal name, subscription type, language, a preview of the opt-out message, and campaign linking.
Send & Schedule Tab: Determine recipients (or exclusions), select sending preferences (including scheduling), and view the estimated recipient count.
PERSONALISED TOKENS SUPPORT
Analysis has shown instances whereby personalisation strategies have improved site revenue by 31%.
Personalised Tokens Support enables marketers to deliver personalised messaging and include the recipient's name, company, or other distinguishing information.
SMS AUTOMATION
Develop customised SMS workflows that react to customer actions, guaranteeing precise message delivery to the appropriate individuals, exactly when it's most fitting.
Whether companies are sending a post-engagement follow-up upon a prospect's interaction with their website or presenting an exclusive deal as soon as a lead advances to a specific sales stage, the SMS Automation feature simplifies communication efforts and saves time.
SMS REPORTING
Gain valuable insights through comprehensive analytics, and monitor metrics such as opt-out rates, total clicks, click rates, replies, and reply rates.
Companies need to discover the efficiency of their SMS campaigns, grasp customer interactions, and fine-tune messaging to improve engagement and effectiveness.
These insights pave the way for marketers to enhance upcoming campaigns, improve engagement and strengthen customer interactions.


EXCITING NEW HUBSPOT FEATURES, SHAPING AN EXCITING FUTURE
With 135,000 clients in over 20 countries, HubSpot has already consolidated its status as a true giant in the realm of marketing software, particularly for mid-sized and enterprise businesses.
But these latest developments are making the platform even stronger.
The platform is laying the foundations to leap-frog platforms such as Salesforce and Microsoft CRM with features that they cannot deliver out of the box.
The new HubSpot features announced at Inbound 2023 will undoubtedly send ripples of excitement amongst current customers, and reaffirm assumptions amongst prospective users that the company is the go-to marketing software on the market.
Discover how our team of in-house marketing consultants can help you enhance your digital marketing performance