How to digitalise your manufacturing sales strategy
In order to stay competitive, B2B manufacturers need to digitise their sales strategy. Here's tips and tricks on how to digitise.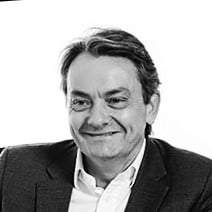 Andrew Shaw
Published: 09 Mar 2023
7 minutes read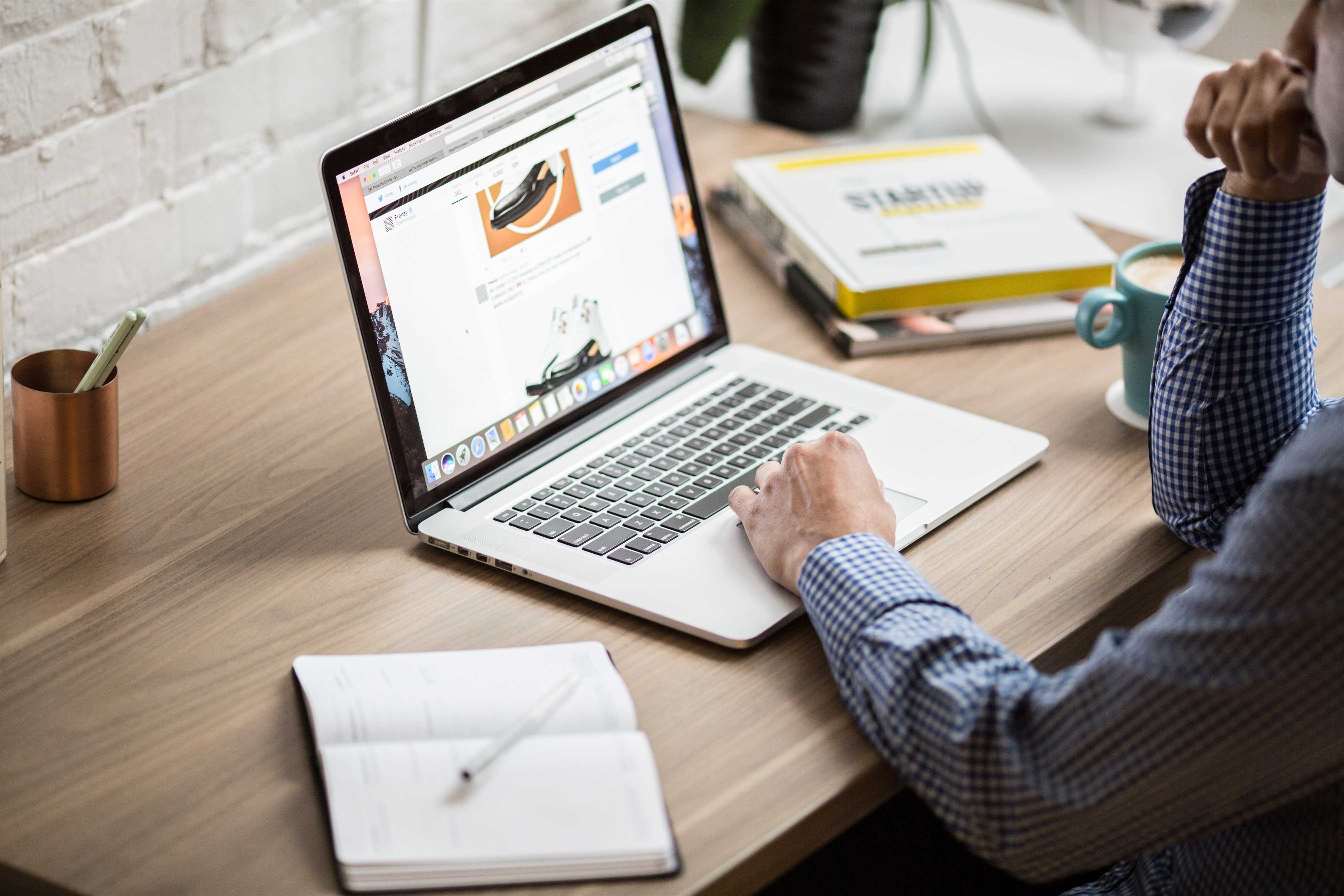 B2B manufacturers have many opportunities to take advantage of digital technologies. For many, the start point is the factory floor (eg. Factory 4.0), but CEOs should be thinking about how to apply technology to accelerate growth too. The first step is to implement a Customer Relationship Management (CRM) system that improves and automates current sales strategies and processes. Most larger manufacturers have already passed this milestone, but many smaller manufacturers have been focusing their technology development on supply chain and manufacturing processes, while leaving the sales team to make do with outdated manual systems.
As your business grows, these manual systems will become increasingly difficult to manage, as they're less scalable than digital solutions. Also, and perhaps more importantly, buyers expectations are changing rapidly. Many B2B buyers now expect a B2C-style, online purchasing experience. This change in buyer expectations creates a need for manufacturers to respond, but also represents a significant opportunity to improve sales efficiency, reduce the cost of sale and increase market reach.
This post provides insight into the various ways in which manufacturers can use digital technologies to support existing sales channels, improve their sales strategy and find new routes to market.
The impact of changes in manufacturing buyer behaviour
Many buyers want and expect an omnichannel experience - McKinsey research has shown that modern B2B buyers use 10 or more channels to purchase a product. Buyers want a choice of traditional (in-person), remote (video conference or phone) and self-service (e-commerce) interactions.
The early stages of the buying process will nearly always now be done online. An overwhelming majority (89%) of B2B researchers use the Internet in their research process, and they conduct 12 searches prior to engaging on a specific brand's site, before engaging a Sales person. This increased reliance on using digital channels to research challenges, identify solutions and shortlist suppliers implies that B2B customers expect B2B sites to incorporate B2C-like practices, such as price transparency, personalisation and convenience, into the customer experience.
Get the basics right
The starting point is to make sure that your Sales teams are properly equipped with technology to support the buyer along the entire buying process. This includes making sure that buyers have the ability to get answers to their questions even before they interact directly with Sales people.
Traditionally, Sales people have used a limited set of communication channels, in particular face-to-face discussion, telephone, and email. At the most basic level, CRM tools can enable them to integrate these communications channels. Surprisingly, many manufacturers are still to take that first basic step. Also, many manufacturing Sales teams still do not have the tools they need to easily check stock availability, build quotes and process orders without the access to multiple systems and spreadsheets, or referring to colleagues.
B2B industrial customers want ease and speed when they buy from suppliers. Automating sales processes now makes that possible and drives a more robust sales strategy. This applies as much to the acquisition of new customers as to account managers managing relationships with existing customers and channel partners.
CRM systems, especially when integrated with your ERP system, can support your manufacturing Sales teams by enabling them to:
View a customer's online behaviour and online enquiries, allowing you to understand who you're selling to and what content turns them from first time visitors into valued customers.

Access to information on past purchases and buying history, allowing you to identify gaps in the sales process, and related items customers may be interested in.

Pre-empt changes in customer requirements by identifying how trends are shifting.

Respond to customer queries in the software, easily tracking conversations between you and your team.

Manage sales opportunities through a pipeline, giving your entire team complete overview into the sales funnel.

Configuration, price and quote (CPQ) products for customers, streamlining team administration.

Place orders, check stock availability and track delivery status in the CRM.
Want to learn more about how the right CRM system can help you do this and more? Download our free guide, Front Office Digital Transformation: A Guide For Manufacturers, now.
Embracing the e-COMMERCE sales model
Go-to-market models are changing. Distributors have traditionally played a valuable role in helping manufacturers manage stock, aggregate products for end customers, offer additional services (e.g. training, support and service) and deliver products to customers. Distributors also own the end-customer relationship, understand their needs and ensure that client needs are met. However, end-customers are driving change, accelerated by the Covid-19 pandemic. Many sophisticated B2B end customers now prefer to engage directly with manufacturers.
This provides additional opportunities for manufacturers to embrace the e-commerce sales model through enabling customers to manage their own sales process online. Think of of this as providing customers with the ability to complete all the tasks of your sales team - themselves. By offering an online portal, B2B manufacturers can offer their customers similar levels of speed and ease with the facility to self-serve: manage their account details, select products, place orders and pay invoices.
This "self-service purchasing" forms the basis of a B2B e-commerce experience provided through an e-commerce platform adapted to the complex needs of B2B manufacturers. A B2B eCommerce platform enables "the sale of goods or services through online transactions between businesses."
With such a platform, manufacturers have the ability to enable wholesalers, distributors and potentially end-customers to find, configure and purchase products more easily. This approach enables manufacturers to build relationships directly with end customers. Once integrated with a CRM system, deep insights into customer behaviour and preferences become available, giving marketing and sales invaluable information to personalise communications, grow customer revenues and create winning sales strategies.
B2B eCommerce solutions offer tremendous potential, but that runs the risk of manufacturers alienating their channel partners by dealing directly with the end customer. Manufacturers benefit by getting access to data on end-customers and their needs, but run the risk of being seen by distributors as "going round the partner" and "stealing the distributor's customer".
One option is to develop an eCommerce marketplace. Marketplaces are online environments in which suppliers are matched to buyers. Buyers can use such platforms to search for and bundle products from a range of manufacturers. This enables suppliers to build relationships directly with end user organisations, and to collect data on customer behaviour, without interfering with their current operating model (i.e. orders from the marketplace are routed to distributors, rather than fulfilled directly, so the manufacturer is not harming the wholesaler's business and causing channel conflict).
Are you ready to see your sales skyrocket? Download your free copy of 'Front Office Digital Transformation: A Guide For Manufacturers' now.
Digitalising your MANUFACTURING sales strategy
Digital technologies offer B2B manufacturers significant opportunities to enhance their sales strategies, improve sales efficiency, reduce costs and reach new markets. The implementation of a CRM system is the fundamental point for digitalising the sales process.
Once the basics are in place, manufacturers can integrate sales communications upstream with marketing channels, downstream with customer service, and provide tools for salespeople to configure solutions to meet customer needs more fully. Manufacturers can also embrace the direct sales model through online self-service portals, which offer B2B customers the speed and convenience of self-service purchasing.
By responding to changes in buyer behaviour and embracing digital technologies, B2B manufacturers can deliver a B2C-style online purchasing experience, which improves the customer experience and drives growth for their business.
In order to digitalise accordingly, it's important to understand how you can more up the digitalisation scale, and what this migration means for your business. Ultimatley, the more your business embraces digitalisation, the more you will gain from it. Therefore, before you transition it's vital to understand exactly what you can achieve, and the foundation you must lay in order to reach that point.