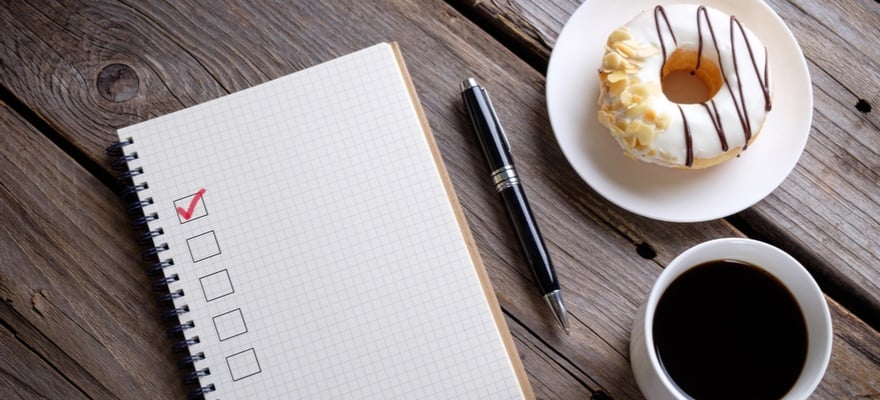 After years practising the same product-driven approach to marketing, 97% of CMOs now believe that marketing must do things it hasn't done ever before to be successful. 'Storytelling' can achieve the most difficult, yet rewarding goal in a B2B technology marketing strategy: humanise your brand.
While it is necessary to discuss the technical aspects of your software and products, by integrating this into a persona-focused story, your content marketing will engage prospects on a personal level.
The problem with product-driven marketing
How much do prospects really care that you've received x number of accreditations and awards, or that your company is celebrating its 10th year in business? Similarly, terms such as 'revolutionary' and 'game-changing' have very little meaning to a prospect, nor do they show the value of your specific product or service. When a prospect is deciding which company to invest in, they care primarily about one thing and that is how your service or product benefits them on an individual basis. To achieve this, marketers should think carefully about the story they want their technology marketing strategy to tell.
Storytelling in action
Cisco regularly uses storytelling to create excitement and intrigue around innovative new technology and products. A perfect example of this would be its approach to the internet of things.
The technology behind this concept is quite complex and can be intimidating to the uniformed. Rather than overloading readers with statistics and facts, Cisco simplifies the internet of things by using the story of a yacht. In this overview, Cisco focuses on one specific example of the technology been put to use. Cisco tells the story of the regatta-winning yacht sponsored by the Cisco Powered program, which has been given a competitive advantage by a combination of boat sensor data, GPS, wind and weather information and a local Wi-Fi network.
Cisco takes this real life example and turns it into a relatable metaphor that is relevant to every business: "In sailboat racing, as in business, crews are constantly responding to changing circumstances." This metaphor, which is enforced throughout Cisco's content, depicts the modern business and the need to respond to new technology and be ahead of competitors.
Why is this successful storytelling? Cisco has taken a complex subject point and presented it in a way that is relatable to its prospects, focusing on a company's desire to offer innovation.
Cisco highlights how storytelling should focus on relatable, real-life situations - highlighting to your audience that your business understands their needs, pains and behaviour. Creating a relatable and approachable image of your brand is essential in the technology buying cycle, where competition is fierce and buyer decisions are based on a multitude of factors. Most importantly, storytelling gives your business a personality and a voice.
As discussed by Theo Priestley, Forbes contributor, successful storytelling should answer these questions, which Cisco successfully achieves:
Why does your product exist? Cisco exists to offer innovation and cutting edge technology, highlighted by its marketing content – regularly discussing new concepts transforming the IT landscape.
How does it resolve your prospect pains and how does it make a difference to their lives? Cisco solves prospects pains by helping them adapt to changing technology and stay ahead of competitors.
Where the value in using the solution or service comes from? The value from using Cisco's services and products comes from the reassurance that your business will always be supplied with the latest technology, ensuring that your business is always one step ahead of competitors.
Who will it help the most, and who has it already helped? It will help businesses who aren't afraid to evolve and rely on innovation to survive. The Internet of things technology (pioneered by Cisco) has already helped countries and companies across the world. For example, by implementing the internet of things technology, Santander in Spain, was able reduce downtime traffic by 80% through the use of traffic monitoring sensors.
When can I get my hands on it, and when will it make a difference? Internet of things technology is readily available now and is already making a difference worldwide. In the next decade, the internet of things is set to be worth $4.6 trillion to the public sector.