Freelance Digital Marketer vs Hubspot Partner- Which is best for your business?
Should you hire a freelance digital marketer or a HubSpot partner? Our experts weigh in and help you decide which is best for your business.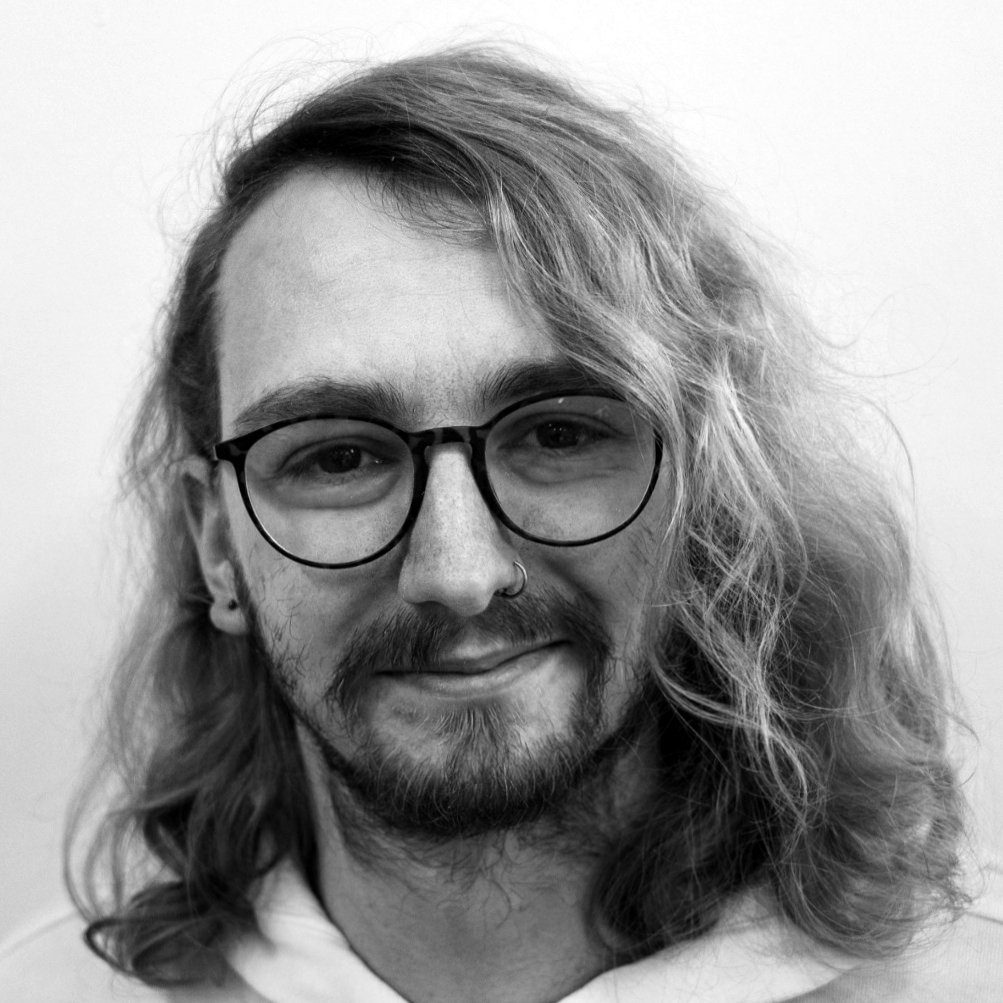 Will Marsland
Published: 21 Jul 2020
5 minutes read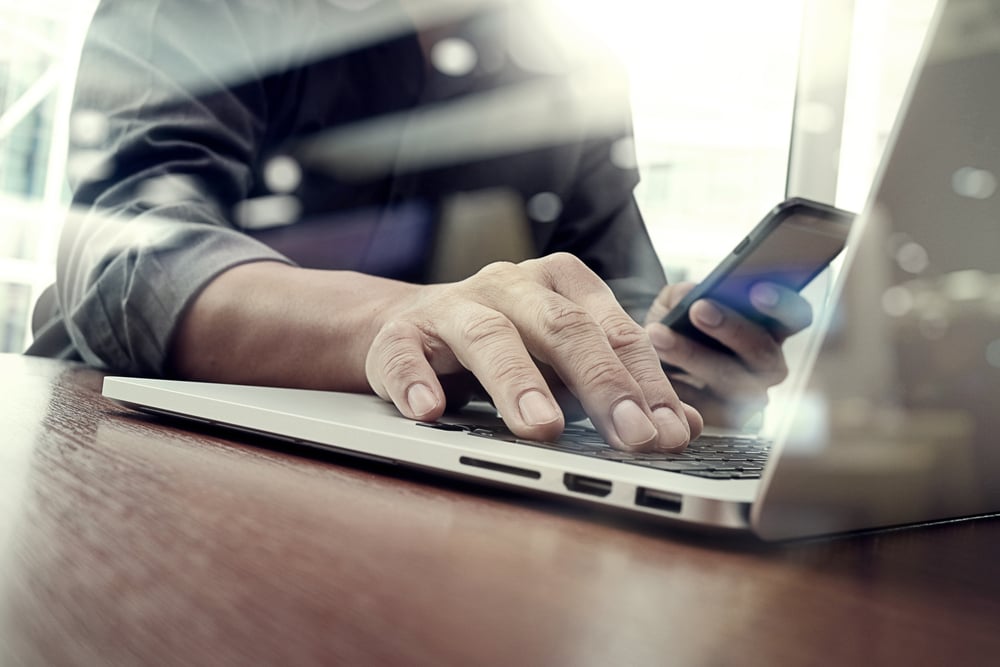 When you're looking to increase your marketing output to help generate more leads and boost sales, you have a few options available. If you don't have an in-house marketing team capable of handling the full scope of your plans, you might look for outside assistance. Freelance marketers are a common option as they're relatively low cost, but are they the best choice if you want to get the best result possible from your marketing efforts?
Hiring a Hubspot Partner agency could be the way forward for you.
But the question is; freelance digital marketer vs Hubspot Partner - which one is the right choice for your business? Let's take a look.
Why do people choose freelancers?
Freelancers are a popular option right now in all facets of business, and marketing is no exception. Modern technology allows for talented individuals to work for themselves from wherever they want, be it at home, or out and about. This flexible approach to working is great for digital marketing, which can be outsourced and carried out remotely rather than strictly internally. But why use a freelancer?
One of the key benefits of using a freelancer is price. Since a freelancer is often just one person who loans their skills out to multiple clients, they tend to cost less than an agency (consisting of a team of marketers) might, as essentially you are only paying for one person's work rather than a full team.
However, with the generally lower price comes several drawbacks. The main caveat of choosing to work with a freelancer, is that you need to be certain of their quality and reliability. As freelance marketers are often just one outsourced person, that means that you need to be very sure that the person is right for your business, as there is no 'fall back'. In addition to this, working with only one person can greatly limit the amount of marketing that can be done, both in terms of quantity and scope of work.
So while freelance marketers might be ideal for small, lower budget marketing projects, their limitations might be too big to ignore for larger marketing endeavours.
What is a Hubspot Partner?
So what exactly is a Hubspot Partner? In short, a Hubspot Partner is a marketing agency that has been verified by Hubspot and approved as consisting of talented marketers that are skilled in the use of Hubspot to carry out high-quality marketing for their clients.
Essentially, becoming a Hubspot Partner is a like seal of approval from Hubspot themselves. This makes partner agencies an ideal fit for companies who already have Hubspot implemented into their business and are looking for a trustworthy and reliable partner to help them achieve their goals.
Why choose a Hubspot Partner?
So why choose a Hubspot Partner over a freelancer? While Hubspot Partners may be a bigger investment than a freelancer, there are a number of valuable benefits that make the investment more than worthwhile for most businesses.
We've outlined some of the key benefits of working with a Hubspot Partner agency.
Key benefits of hubspot partner for your business
Seal of approval
As we mentioned earlier, being a Hubspot Partner is essentially a seal of approval from Hubspot, meaning you can rest easy knowing that your business is in safe hands. Only agencies that meet Hubspot's quality assurance criteria can become official partners, and each partner is vetted for quality before being accepted.
This also means that the marketers you'll be working with all have access to Hubspot's most thorough, detailed training programs, giving them expert first hand knowledge and experience of the CRM and its many features.
Strategy and implementation
One of the main reasons to use a Hubspot Partner agency for your marketing needs is their ability to provide research based strategy to enhance your marketing output. Often when you work with a freelancer, you're essentially paying for someone who will carry out tasks and individual pieces of work.
In contrast, Hubspot Partners excel at devising detailed marketing strategies that piece together individual activities into a meaningful whole. Hubspot Partners see marketing activities as much more than the sum of their parts, and they are experts at creating bespoke strategies that are tailored to your business, including your current output, who your target audience is, your business goals, and where you want to be in the near future.
Hubspot Agencies take all this into consideration when strategising, ultimately creating a tailored plan that encompasses all the individual pieces of marketing activity that will be carried out.
Larger teams means larger pool of skills
Having a team of marketers working with your business not only allows for more work to be done faster, but it also allows you to take advantage of unique expertise. Hubspot Partner agencies consist of teams of experienced marketers, each with their own skills that they can bring to your business. Many of these marketers will be specialists in the various areas of Hubspot or marketing in general, meaning no matter what you need, there should be someone there to help.
The fact that these agencies consist of dedicated teams also means that you will have constant marketing coverage, as there will always be a team member available on hand if you need - so you don't have to worry about being left on your own if your marketers are off sick or on holiday!
Adaptable, flexible
With a range of talented marketers at hand and the vast range of expertise they provide, Hubspot Partners are able to work on a variety of project sizes, from website build projects to full long-term inbound marketing campaigns. Not only this, but they're also able to adapt and overcome any challenges or changes in circumstance that might arise in your business over time.
They understand that not every business's needs remain the same, and that sometimes you need to change your marketing strategy to align with your changing business needs. Essentially, it's not simply 'all or nothing' when working with a certified agency - there are a number of options available for approaches you can take to meet your needs, even if these needs change over time
An extension of your business
One of the best advantages of working with a Hubspot Partner agency is how well they work with your business. Hubspot agencies are as invested in the success of your marketing as you are, and so will often try and integrate as much as possible into your business - essentially, they'll become a trusted extension of your workforce.
Through working with a partner agency, you'll get to know your marketers like members of your own team who are invested in the future success of your marketing. Marketers for Hubspot Partners don't simply want to carry out their tasks, they want to do their best to achieve the best possible results for their clients.
Because of all this, Hubspot Partners are able to scale with your business - they're prepared to remain a reliable effective marketing partner throughout your business growth, always looking towards the future and thinking about how you can grow and achieve success together long-term.
A constant stream of new features
As a tool, Hubspot is constantly implementing new features and bits of technology that can help innovate your marketing and assist you in staying ahead of your competitors. Hubspot Partner agencies are keen to stay on top of all the latest Hubspot technology, as well as marketing trends in general, to help deliver the best marketing for you.
Scope and capacity
One of the key benefits of choosing to work with a Hubspot Agency for your marketing needs is their ability to deal with large projects. Large businesses, (and often smaller businesses too) will often have marketing plans that are simply too vast or large for just one or two marketers to handle. This is where Hubspot Partners can be a great resource.
Hubspot Partner agencies are often made up of many talented individuals, each with their own skills and specialties. As a team, they can achieve much more in a much smaller time frame than just one person could. This is essential for any businesses that have marketing needs that are either large in scale, or that ended to be completed in a short time-frame.
So what's the best choice for your business?
When it comes down to it, going with an official Hubspot Partner for your business's inbound marketing needs is often the best choice if you're looking for an inbound solution to achieve long-term results as well as short-term.
Hubspot Partner agencies provide dedicated teams of talented Hubspot marketing experts who can work as an extension of your team to create and execute tailored marketing strategies that are specific to your unique business goals and needs.
Quite simply, if you're looking to work with a reliable team of marketing experts who already have a deep understanding of the system, a Hubspot Partner agency is the right way to go.
Considering working with a partner? We've created a helpful guide to hiring one, complete with important questions to ask, details to check, and what should be prioritised, depending on your specific business needs. Download it free below!