6 benefits digital transformation can bring to your business
The benefits of digital transformation aren't just internal. Click here to see what Axon Garside's experts found are the top benefits for your customers.
Jack Williams
Published: 22 Sep 2022
8 minutes read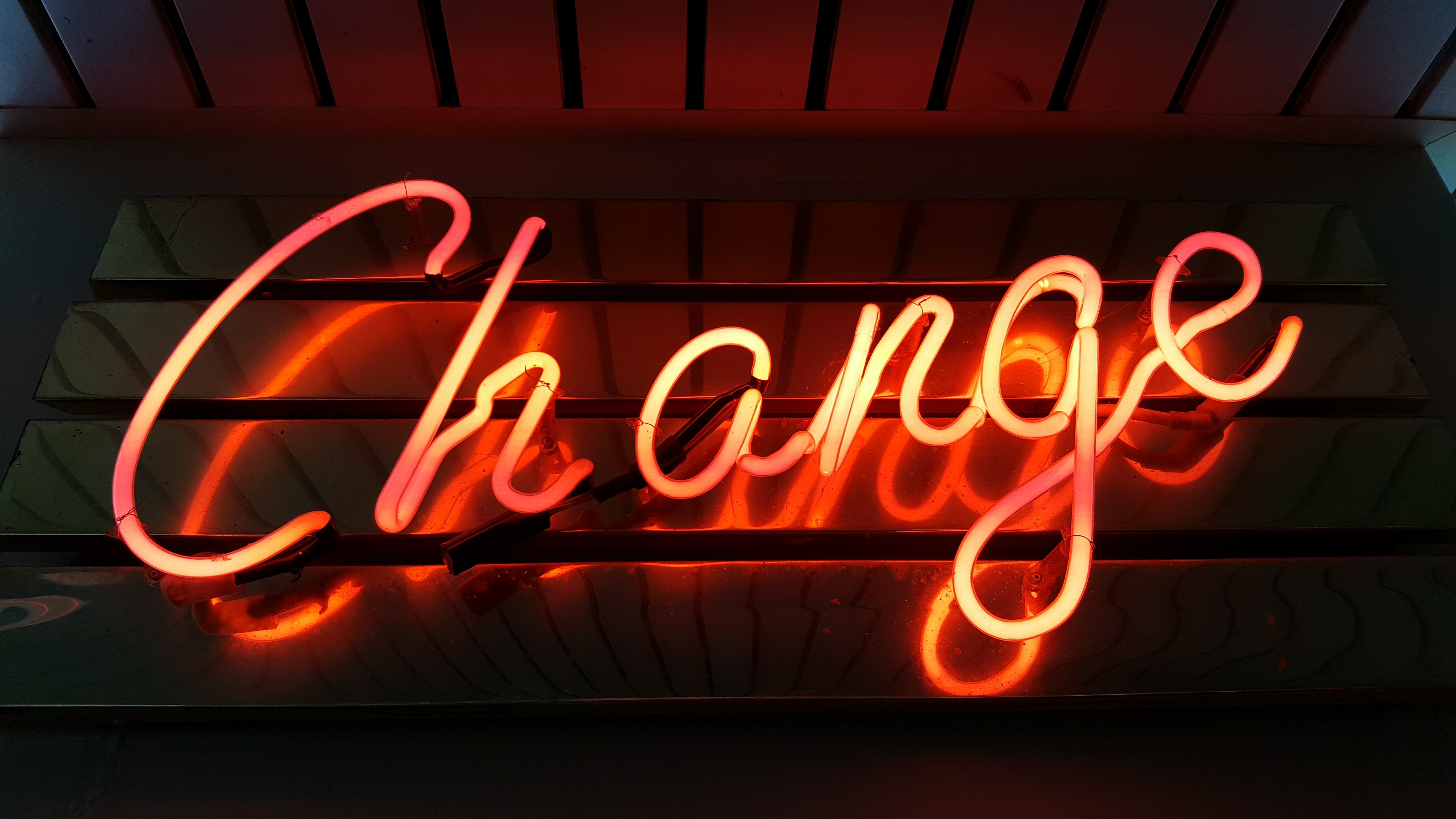 Did you know that a staggering 70% of businesses are finding the digital shift worth it?
Why? Because of the range of benefits digital transformation brings to their business.
There are also a number of specific benefits of implementing digital transformation in risk & compliance and technology companies that are helping them ditch the spreadsheets and more towards an automated future.
To help you build a business case, here are six benefits of digital transformation that will help wow your decision makers:
1. Better data
One of the core benefits of digital transformation is the value it can add to your customer data by collecting user information in a CRM.
Whether they're a first time visitor to your website or a repeat customer, digital transformation helps your business have a better understanding of your customers. This helps you to serve your clients better and gain more by having greater insight into what content they're actually interested in.
For example, imagine you're a digital marketer working for a technology company. You're trying to create bespoke content to sell your platform to users, but you're currently unsure of what your audience is actually interested in. Digital transformation will give you the insight you need to understand:
Where users are coming from.
Which blogs or articles they clicked on.
How many people clicked through and qualified as leads.
With these vital insights, you'll be able to create more bespoke campaigns, filling in any potential content gaps throughout the buyer journey.
Data isn't just important to your marketing team, however, but can impact all areas of your business.
Better data leads to a greater understanding of your target audience, meaning your sales team can create more targeted pitches. This understanding helps your customer services team to better serve your customers, leading to higher retention rates, and so on.
Gaining better insight into data comes from a CRM. Learn everything you need to know about the implementation process by downloading your copy of our free guide. Download my copy >
2. Improving Customer Experience
Think about all the brands you enjoy dealing with, and provide you with the best customer experience. You, and your ideal customer, have become accustomed to omnichannel experiences, allowing you to engage with brands online through a range of channels.
Now, more than ever, customers have high expectations for how businesses present and communicate.
With more than two-thirds of companies believing they're mostly competing on customer experience, having a best-in-class omnichannel experience goes a long way in driving new customer recommendations and retaining your existing ones.
Your customer will now expect a range of resources, such as:
Online engagements

, through emails to social media.

Account management

and online portals.

Integrated

applications, such as online learning environments and field service management tools

Live chat

, talking to both bots or real people.

Knowledge bases, FAQs and blogs

, helping them self serve and find information.
By giving your clients easy access to information when they want it, this makes it easier to keep customers engaged. Then, if they do need to call or email you, having sight of all the information they have consumed, or knowledge of previous interactions, your conversations will be more productive and targeted. Think about how nice it would be if every business you spoke to when resolving an issue didn't require you to explain the issue several times over!
The impacts of digital transformation in the risk and compliance industry are especially prominent, where customers have certifications and regulatory obligations that need renewing periodically. Having tools in place to support the renewal process and identify opportunities where you may be able to provide other services are critical for business growth. Consider:
Self serve

and online appointments - let customers schedule in a time for your team to visit using a calendar.

Receive reminders

- both internal and customer-facing - notifying you or the customer that certificates are due to expire



3. REDUCES FRICTION
Digital transformation is all about creating customer experiences that make customers want more. It's every business's obligation to make sure that it's as easy as possible for customers to communicate with you and buy from you.
A good customer experience leverages their data - both firmographic and behavioural - to ensure that every communication is as timely and relevant as possible.
Unfortunately, this presents an issue for a lot of businesses.
Data is king, and without it, it becomes impossible to create a customer experience that makes people want to come back for more. The fact most B2B businesses struggle with data integrity is accentuated by the fact most organisations use multiple software programs and digital tools across the front-office of their organisation.
A united approach to data is achievable, but does require investment in an integrated sales, marketing, customer service and operational platform.
The passing of data between departments is critical for successfully migrating to a digital way of working. For example, you're working for a compliance company and a customer has called to discuss a potential issue they are trying to resolve. If they need to be sent to another department, a good system would give everyone a single view of the customer. This would allow everyone in your team to see exactly what the issue is, and steps that have been taken so far to resolve it.
Start the digital transformation process today. Learn everything you need to know to a successful CRM implementation in our free guide. Read my copy >
4. Up and cross-sell opportunities
For your customer facing team, the benefit of digital transformation is how much easier it is to grow existing accounts.
This is key for industries, such as technology, where customers may want to upgrade their existing services, but your sales team may not have the insight to know what would be most relevant to them, based on their behaviour. Here, Digital transformation, helps to easily breakdown and segment customer data, highlighting:
What packages each client has bought from you.
Key conversations they've had in the past.
Any of your services that may support their business.
Any interest showing in other products or services that aren't part of their existing service agreement.
How much intent a customer may have in renewing or upgrading their service package, based on an automated scoring system predicted from behavioural insights and previous customer data.
Using this information, we can effectively market to our existing customers in an automated way, while providing the relevant sales and account management teams with insight as to what customers may be ready for an upgrade.
5. Streamlined processes
The benefits of digital transformation aren't just for your customers, but for your team too.
Digital transformation gives businesses a central hub of information, making it easier than before to get the right information at the right time.
Depending on your industry, transforming your processes could mean a combination of:
Workflows

to streamline your sales process, helping with the lead management process, lead scoring and onboarding

Pipeline management and reporting

, allowing you to see exactly where all your new business and existing business opportunities are in their buying journey, and to report on key conversion KPIs that will inform new business development and marketing moving forward

Customer management

, giving all of your team a central view of the customer. The power of just being able to see all customer information, service details and communications in one place has often been illusive for B2B businesses.
Automating typically time-consuming processes can minimise admin while maximising your revenue.
The key to managing your customers' expectations and creating bespoke automated workflows? A well implemented CRM. Learn everything you need to know about setting up your own CRM in house today in our free guide, 'the 5 stages to successful HubSpot CRM implementation'. Show me the stages >
6. Maximise profits
For many businesses, while they understand the benefits digital transformation will bring to their organisation, they're unsure if they'll achieve a return on their investment.
The SAP centre for Business Insights and Oxford Economics found, however, that 80% of businesses found that better data, customer experience, and streamlined internal processes from digital transformation lead to increased profits.
In turn, 85% of businesses say that they've been able to increase their market share, and leaders expect 23% higher revenue growth than their competitors.
So, when implemented correctly, digital transformation can help you and your organisation to scale effectively.
Implementing Digital Transformation in your organisation
So, now you know the benefits digital transformation can bring to your business. Hopefully, when implemented correctly, you'll be able to reduce friction throughout the buyer's journey, streamline internal processes and maximise your customer retention and profits.
Before you start the digital transformation process, however, you have one vital question to answer: will I do this in-house or outsource?
While you might think your team can tackle any challenge, the State of Digital Business Report found that 84% of companies lack the in-house talent necessary to achieve true digital transformation.
To figure out if you're one of the lucky 16% who are able to achieve digital transformation in house, it's important to do your research. Figure out:
The steps you need to take.

How much this will cost your business overall.

How long your predicted timeline will be.
From there, you'll be able to see the pros and cons of hiring an external consultant to achieve the benefits of digital transformation.