How did we do?
challenge
Winnow are a scale up on a mission to eradicate food waste from the hospitality industry using Artificial Intelligence. To drive growth they required assistance in creating a website that could be both built quickly (to meet business demand) and evolve over time (to meet their rapidly changing needs). Additionally, the team sought advice and further support to help them adopt inbound marketing, and begin generating results from HubSpot.


solution
Armed with a detailed understanding of Winnow's requirements, Axon Garside recommended a growth-driven design approach to the new website. A minimum viable product that met both the needs of an inbound lead-generation strategy and Winnow's timescale and budgetary requirements was launched in a matter of weeks.
result
As a result of their GDD website project, Winnow saw both their website traffic and leads grow x 10 over a four year period. A marketing experimentation approach saw impressive results from individual pages, with their top performing landing page achieving a 45% view to submission rate.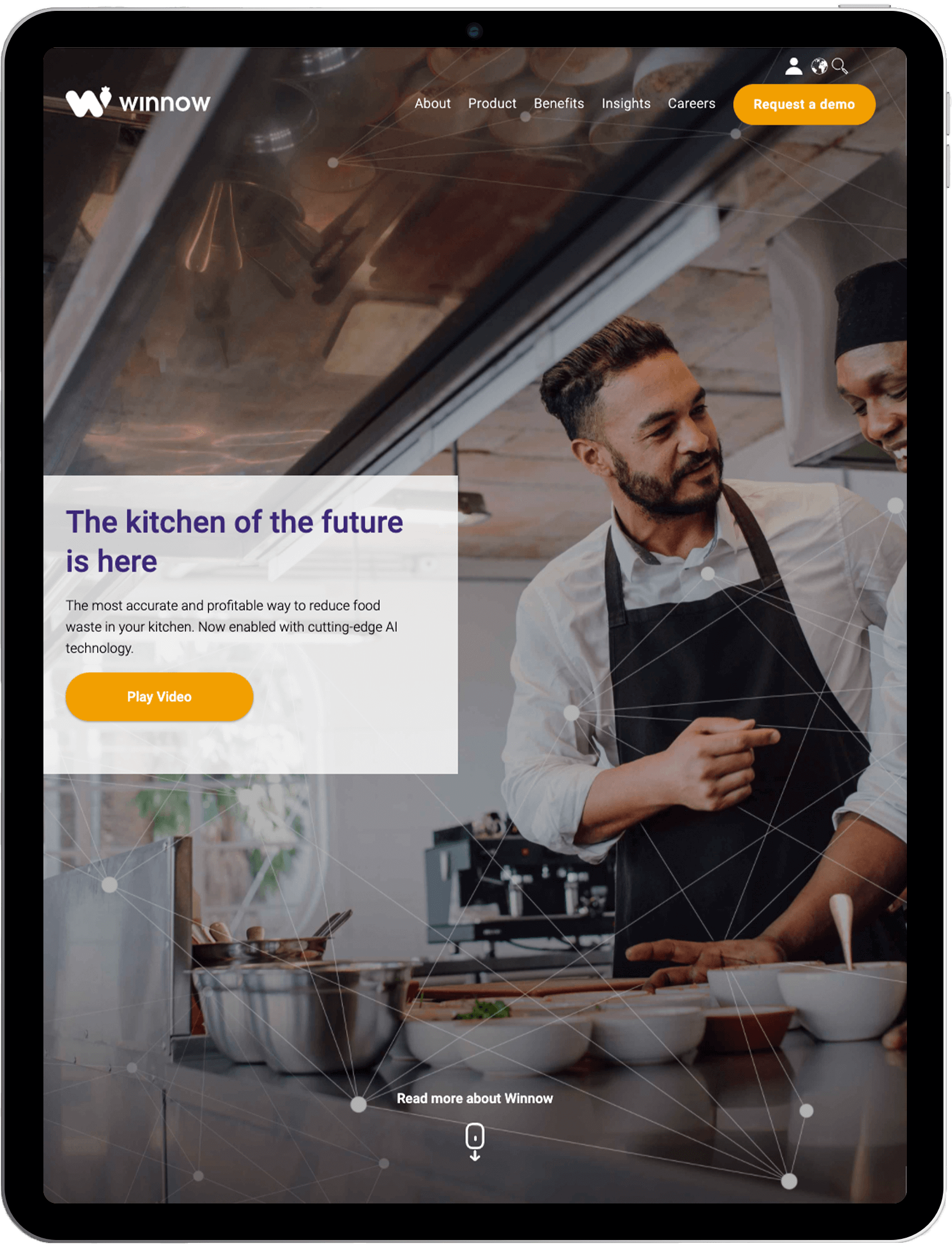 WHO ARE WINNOW?
When Axon Garside and Winnow first began their working relationship, Winnow was a small tech start-up, and have since progressed into a multinational company serving some of the world's biggest hospitality brands. Winnow solutions help clients like IKEA, Accor and Hilton Hotels to cut costs and meet their CSR goals by reducing food waste in the kitchen. Simple to use AI technology makes it easy for kitchen staff to track and measure waste and for managers to analyse where waste and costs can be cut.
WHY DID WINNOW CHOOSE AXON GARSIDE?
When it came to choosing a website and inbound agency, Winnow's head of marketing, David Jackson knew that he needed a partner that could work with his small team to develop a longer term strategy as well as having a broad range of skills and a flexible approach that didn't tie him into costly long-term commitments.
This was one of the core strengths of Axon Garside - that Winnow weren't forced into work they didn't need, and had the flexibility they desired. A shared drive for innovation and doing things 'differently' was a strong point too - as Winnow felt Axon Garside matched their company culture from the beginning.
With skills ranging from strategic consultancy and planning, to content and website development, Axon Garside were the perfect all-round agency for Winnow - and the positive results speak for themselves.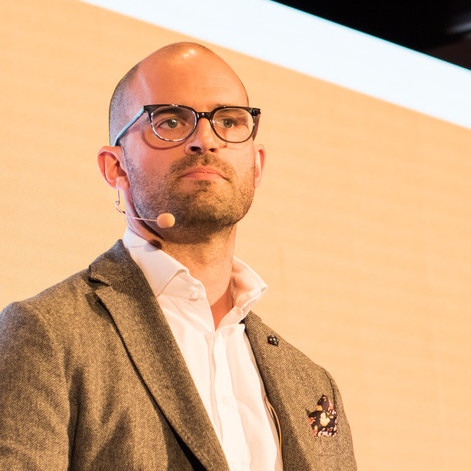 Axon Garside has been a key partner helping us accelerate our growth turning our website into a lead generation machine. I would recommend them without hesitation.
David Jackson
Marketing Director at Winnow

WHAT WERE WINNOW'S MAIN CHALLENGES?
Winnow had seen the potential for inbound marketing and HubSpot to help grow their business and knew that the best way to do this was to build a website designed from the ground up as a lead generation tool.
As a start-up the website needed to be future-proofed to grow with the business whilst also cost-effective in the short-term. One important requirement was that the website should have multi-language and territory versions, in order to support ambitious growth targets.
Additionally, the small internal marketing team wanted to implement HubSpot and inbound marketing into the business, and needed the help of an agency that could provide proactive advice on HubSpot and inbound, as well as support them executing a variety of projects.
How did Axon Garside approach this challenge?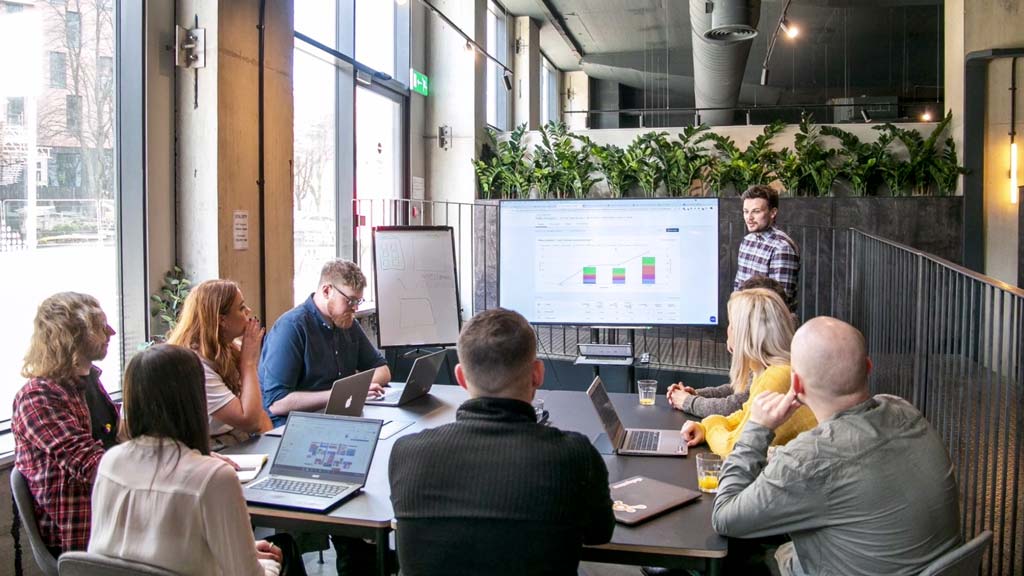 Axon Garside ensured they completely understood Winnow's complex requirements - both for the website and inbound, and got to work right away.
David Jackson, Winnow,'s Director of Marketing understood the importance of laying the groundwork for inbound marketing, and was impressed by the opportunity to do so through a discovery workshop and set-up, developing Winnow's personas, website user journeys and inbound content plans.
For the website design, Axon Garside took a growth-driven approach that meant an initial minimum viable product was delivered quickly and efficiently. The website was built with growth in mind, allowing for the expansion into different territories and languages in the future (now supporting 5 different languages). The project also included the development of an interactive online food waste calculator, which heightened the user experience.
An experiment-based approach was adopted, refining each stage of Winnow's lead generation process (attract, convert, close) in order to improve traffic and conversion over time using HubSpot, Hotjar, Google Analytics and AhRefs.
WHAT WERE THE RESULTS?
Since working with Axon Garside, Winnow has attracted nearly 395,000 website sessions and 2,000 new contacts playing a key role in driving impressive business growth.
Key metrics include over 160,000 blog reads and almost 4,000 CTA conversions from a strategic approach to blogging which aligned content to the buyer journey.
The recent launch of Winnow's new AI product, along with development of new home and product pages and the planning and execution of the new content strategy lead to a significant spike in both traffic and conversions.
What began with a website project has evolved into a long-standing relationship, as Axon Garside provided comprehensive HubSpot support to Winnow as they have grown from an innovative start-up to multi-national leader in AI technology.
Increase in leads from organic traffic
Up to 45% landing page conversions