Will the HubSpot CMS system give me all the analytics I'll ever need?
So does HubSpot CMS come fully loaded with all the analytics you'll ever need? It doesn't. But, that's not really the point. Hubspot analytics... Paul Marshall
Published: 30 Aug 2016
5 minutes read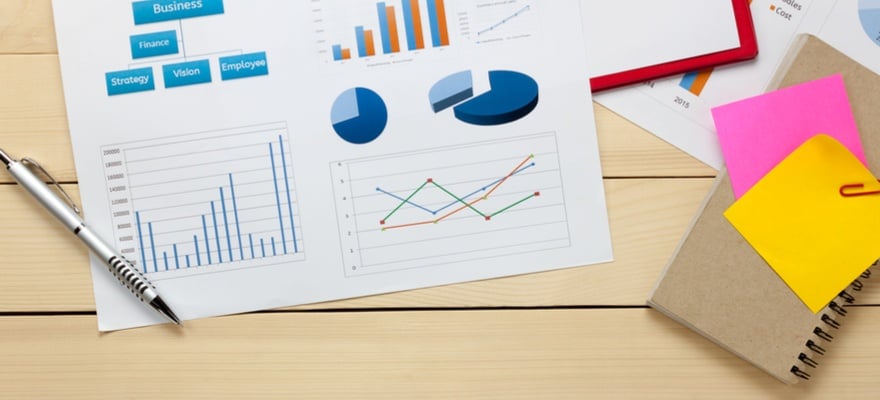 You need a new website. There's tons of options out there in there world of content management systems, but you're the marketing team and what you really need to know is how the site is performing so you can not only report on it, but also make plans to improve and refine to get better results. So does HubSpot CMS come fully loaded with all the analytics you'll ever need?
No. It doesn't. But then again, that's not really the point.
If you've worked with HubSpot already you'll know that logging into the dashboard you get presented with the current performance graphs of the site, where you can put sets of figures next to one another for number of visitors this month compared to last month or a different date range, as well as how many contacts and customers you've had this month. The analysis for visitors isn't quite a comprehensive as you'd find in a dedicated analytics tool like Google Analytics, where you can drill down to specific date ranges and make comparisons there, but HubSpot know this and include an easy way of including your GA account into each page of your site. This can be really useful for spotting problem pages, such as ones with high bounce or exit rates which HubSpot doesn't give tips on. But depending on the size of your site, this can lead to an overload of information, or paralysis by analysis as it's often called, where you've so overwhelmed by what's going on it's difficult to know where to start.
Blogs, landing pages, call to actions and forms, they're all measured in HubSpot in a really intuitive and obvious way. Number of people viewed, those who took the suggested action, all really simple stuff for you to analyse and refine and make better, but what about actual site pages? You can measure those by what you include on them with calls to actions and forms, but how about the entity of the page itself? Is that easy to measure? It seems crazy that the cornerstone pages of your website with the bottom of the funnel content wouldn't be part of your day to day analysis, but it's so much harder to do outside of HubSpot.
With blogs you've got forms and call to actions that you can adjust and clone and reword to try and improve that click rate, and yes you can embed these sorts of things in WordPress pages, but it's often clunky and isolated and gets lost and forgotten about or a pain to look after. What you really need is self contained pots that you can monitor the overall performance of so you can tweak and massage over time. In HubSpot, these are called campaigns.
Campaigns are often overlooked, a recent survey showed a large percentage of content marketers don't actually have a documented plan! This ad-hoc approach is easily adopted, lord only knows we've seen it a million times but your key metrics and measurables have to be part of a self contained unit to be effectively understood, with goals and times set against them. If you're already using HubSpot you might have adopted this mind set already, but without a HubSpot CMS site, you can't effectively include the cornerstone pages of your main website to measure which means you can't tell how effectively all the other bits of content you're creating are performing to support them, which kinds of makes it all a bit pointless!
So in summary you have a lot of tools baked into HubSpot for measuring how your site performs. HubSpot gives you really easy ways to include additional analytics you may want to measure alongside the default HubSpot ones, but to get the best overview of how everything is performing together, your normal content creation as well as your main website pages being inside HubSpot is by far and away your best option.