Optimise your Content Marketing Strategy: Best and Worst Times to Post
Don't initiate your B2B content marketing strategy blind. Discover the best and worst times to publish content. George Linley
Published: 15 Jul 2015
5 minutes read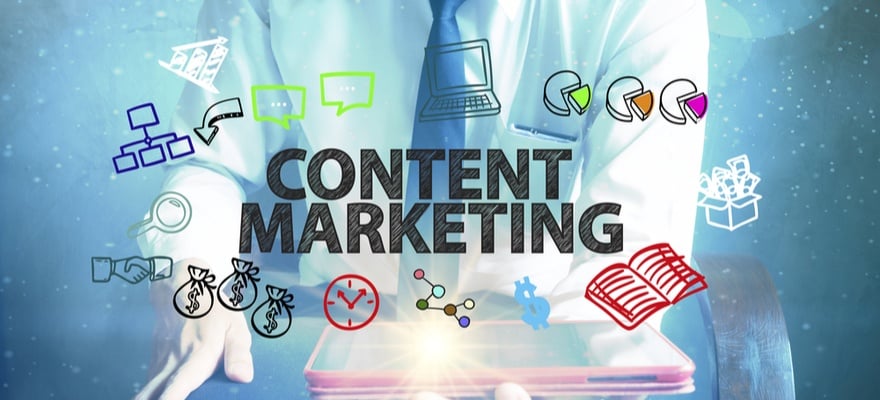 Be it blogs, social media posts or email marketing, publishing content can sometimes feel like stepping into an abyss - praying that someone, somewhere, will actually read the work you've spent tireless hours crafting like this! However, there is a science - as well as an art - to gaining an established readership and timing is a key component of a successful B2B content marketing strategy.
Social media
Advocates of social media praise social's ability to keep us connected 24/7. However, even in our hyper-connected world, activity levels for the growing number of social platforms fluctuate dramatically throughout the day and week.
LinkedIn
For many marketers planning their B2B content marketing strategy, LinkedIn is the first choice for social media promotion. Offering a haven of relevant business connections and industry insights and (from our personal experience) is the number one social media referral source.
Best time: LinkedIn has become closely associated with the workplace. Working professionals check their LinkedIn account alongside their morning emails, for networking opportunities and industry insights to enhance their working day. LinkedIn itself notes business hours as its busiest period, with morning and midday the best time to get your content seen. Mondays and Tuesdays in particular are most likely to result in a surge of shares and referrals, as prospects are still refreshed from the weekend and receptive to content.
Worst time: The weekend. LinkedIn is seen as a professional network by the majority of users and so activity levels dip at the weekend when prospects take a break from work related activity.
Facebook
As the undisputed king of social media, Facebook has 1.4 billion monthly users. While the social channel has been predominantly occupied by B2C companies in the past, B2B marketers are starting to realise the platform's potential, with its large user base and sophisticated targeting capabilities.
Best time: Because Facebook is a more 'sociable' social channel, you may think that posting at the weekend or evenings is the best approach. However, various studies indicate that the best time is actually between the hours of 9am and 7pm on Thursdays and Fridays. While some companies have a 'no Facebook' policy, employees tend to visit the social site as a sneaky escape from work, highlighted by the fact that 1pm posts receive the most shares and 3pm posts gain the most clicks!
Worst time: Facebook's dead zone is before 8am and after 8pm. During this time, prospects want to chat and socialise with their friends and don't want to read business focused content.
Twitter
Twitter's fast turnover of content means that tweets quickly disappear into a sea of hashtags and @mentions. Therefore, it's vital that your tweets get seen there and then.
Best time: For B2B companies, Twitter is best used during the week. While B2C companies and brands experience a surge of activity levels during the weekend, B2B companies receive a 14% spike in engagement during weekdays. Twitter users are most active during their lunch hour around 12pm and at 6pm during their commute home, with click-through rates being at their highest.
Worst time: Like Facebook and LinkedIn, for B2B companies, tweeting at the weekend will yield little results.
Blogs
Blogs are the glue in your content marketing strategy, helping to nurture prospects into leads. Get the timing wrong and everything comes unstuck.
Best time: Clients frequently ask us when is the best time to post business blogs. Although research indicates that readers are more receptive earlier on in the week, it is borderline impossible to give a general rule that applies to every company. As blog promotion tactics vary from business to business, every company should have their own unique optimum time to post in relation to their specific audience.
Kissmetrics research suggests that the best time for receiving blog views is on a Monday at 11am. However, to discover your own optimum time, use analytical tools such as HubSpot. When analysing your blogs' performance, you will begin to see patterns emerge, helping you to make an informed decision on the best time to post.
Email Marketing
For 40% of marketers, email is the number one source for qualified leads, making it a vital tool to have in your marketing arsenal. When sending your emails, consider this - 23.6% of all email opens occur within the first hour of delivery, highlighting that timing is of the essence.
Best time: Emails in relation to business services are much more likely to be opened during work hours. Typically, prospects check their emails at the start of the working day (8am to 10am) and towards the end (3pm to 4pm).
Worst time: Any other time, socialising, children and other daily responsibilities means that it can be hours before your recipients see your email – and at this point, the chances of them actually opening it is a slim 5%.