Email isn't dead: How to rejuvenate your email marketing in 2020
Email marketing isn't dead, but it is evolving. Find out how you can optimise your email marketing strategy in 2020.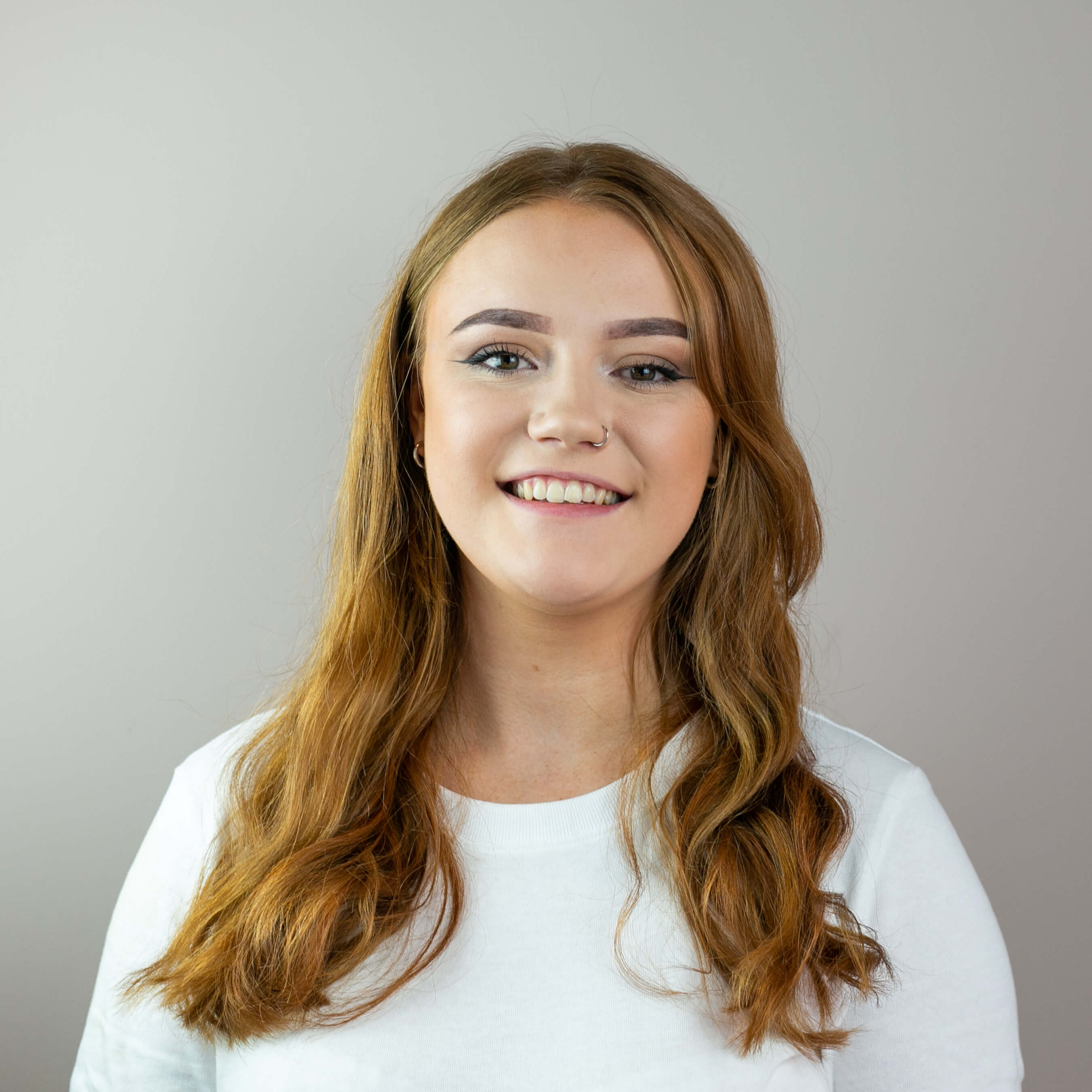 Lauren Nuttall
Published: 05 Nov 2019
8 minutes read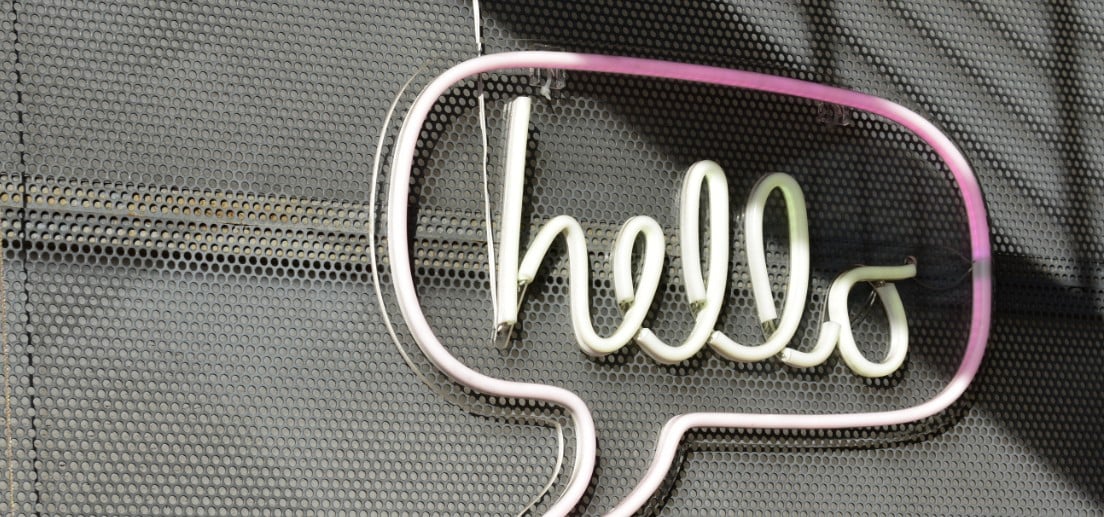 Email isn't dead - but it is changing. In order to keep up with these changes, you need to be evolving too, which is why we've identified some of six common issues companies face when trying to do this, as well as our top tips to help you rejuvenate your email marketing strategy in 2020.
Why do people think email is dead?
Industry attitudes
Every now and again, the digital and tech industry pronounces a marketing strategy as 'dead' and many companies shift their efforts elsewhere, terrified of being left behind the latest trend.
The latest victim of this slander? Email marketing.
You may have heard myths such as people nowadays hate being marketed to via email and prefer other methods of communication, such as social media. Not only is this a bold assumption - it's completely wrong.
Billions of emails are sent and received everyday around the world, meaning that email is still one of the best ways to reach the widest audience. In regards to social media, a Nielson study found that a whopping 90% of people prefer to opt for email updates rather than social media updates. With this in mind, abandoning email as a marketing strategy, or deeming it as less important to your other efforts would be a huge business error.
Data regulations
The introduction of GDPR throughout Europe in 2018 called for companies across the continent to perform a huge overhaul when it came to their data collection, meaning that professionals who relied on this as a marketing tactic came face-to-face with the concerning reality that their customers might choose to opt-out of communication.
However, it isn't in reality as bad as it sounds. While GDPR makes it more difficult to store information, it also means that people who are 'opted-in' actually want to receive your emails. This means that there is a higher chance of your prospects and customers reading them if they have actively agreed to receive emails from you, meaning that you can establish a solid method of communication built on trust.
Generational differences
In recent years, there has been a growing myth that millennials don't use email. The Adobe Email Consumer Survey disproved this theory entirely, finding that younger people are even more likely than other age groups to bring email obsessions into every part of their day and overall, 61% of consumers said they preferred to receive offers via email.
One of the main reasons why email marketing is so valuable is because its success is largely based on establishing a level of trust between businesses and clients. However, if your efforts aren't paying off the way you thought they would, it doesn't mean that email isn't working - you need to improve your strategy.
Common issues you may be facing in your email marketing strategy:
1. You're sending too many emails
There has been a great deal of research done on how many emails companies should be sending to attract customers, however one thing is clear: sending lots of emails does not result in more business. In fact, even if you are sending well-thought out emails with excellent content, at some point sending too much email could be harmful to your business. HubSpot found that 69% of users unsubscribe from a company email because they receive too many.
With this in mind, it can be difficult for companies to find the perfect balance - not sending enough emails for instance could also be damaging to your company. Smart Insights has some recommendations for best practices such as:
Reducing email frequencies automatically for lower responding customers
Changing the frequency for different segments of your customers
Giving customers a choice on frequency
Increasing direct mail for customers with a lower email response.
Although email frequency is largely dependent on your industry, following these best practices will help you identify just how many emails you need to be sending based on your individual business.
2. Your emails aren't the right length
According to HubSpot, the ideal length for a sales email is between 50 and 125 words for a higher response rate. If your emails are longer than this, you risk losing the attention of your reader and a potential customer because of this.
Likewise, if your emails are too short, they could be picked up as spam, which will make your prospects or customers more likely to opt-out of your emails and communication with you altogether.
Achieving the right email length can be tough, however there are a number of ways you can optimise your emails for a high response rate, including:
Keep copy simple - readability is essential and copy needs to be free-flowing. Informal emails that read well tend to gain the most responses, so be sure to use every word to your advantage.
Always add a close - whether you're asking for a customer's time, contact information, or their business, you need to be sure you're asking for something.
Optimising your email length in these ways will ensure that your prospects are actually seeing them and becoming engaged, therefore increasing the likelihood of you gaining their business.
Want to find out more on how email could be the key to your marketing success? Download our guide to generating leads online here.
3. You use too many images
Images within emails are great - they attract attention and can deliver a lot of information a lot quicker than writing can. With restrictions on email length, it can be tempting to use lots of images, however this is a mistake that many companies make.
Emails with too many images can slow down load time, which could result in a client exiting immediately, or you run the risk of it not loading at all. This can be extremely frustrating for your readers, and may lead to the dreaded email opt-out, however there are some ways you can reduce the chance of this happening.
Don't underestimate the power of text - words help email software decide what is spam and what isn't, so if you're looking to improve your emails, invest in good copy over images.
Make sure the images you do use are high quality and scaled correctly - this will reduce the chance of an email not loading because the image will be a suitable size, and it will also look more attractive to your reader.
Use relevant images - these should be suited to your brand, have a clear purpose and provide value for your reader, they shouldn't be just for decoration.
When used right, images used within emails can boost engagement and improve user experience, which can ultimately help increase the number of leads you gain.
4. Your emails aren't being sent at the right time
You should make it a priority to establish when you need to be sending emails to your prospects. It is bad practice for companies to send emails out to whole contact base at the same time, especially if working in more than one time zone. This is because your customers value personalisation and this includes having relevant content being sent to them at the right time.
Therefore, you need to optimise sending times to correlate with your customers' habits. To do this, you can try researching your current email marketing strategy to see when emails were opened and clicked the most and using the results to influence your next campaign.
It can be difficult to send emails manually at all hours of the day, so it could be worth investing in some form of email automation that can schedule emails to be sent without any manual input. As the number of emails received is increasing by the day, sending your email at just the right time could be the key to closing more leads.
5. Your emails aren't optimised for mobile
Emails are now opened more on mobile than they are on desktop and consumers are now more likely to check their emails using their phone. This means that you could risk losing a huge amount of potential business if your email still isn't optimised for mobile. Luckily, there are some tactics you can use to make sure you're ready for mobile optimisation in 2020:
When drafting mobile-optimised emails, keep the copy concise and easy to read, and your CTAs noticeable at the front and centre.
Test your emails on multiple devices prior to sending, so you can fix any errors before the email goes out to your readers.
If you're using a marketing automation system, for your email automation be sure to use a template that works for both mobile and desktop.
With mobile becoming more dominant in the digital world, it is absolutely essential that you apply these tips to your email marketing strategy in order to reach the widest audience you can.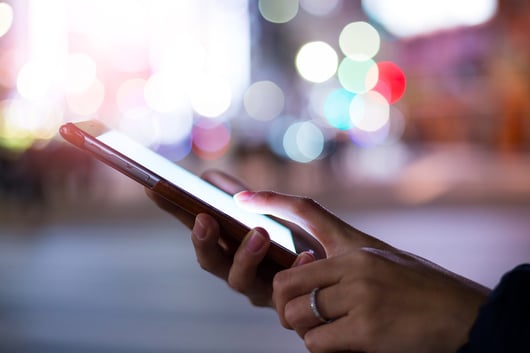 6. Your emails aren't personalised
The biggest mistake many companies make is sending out generic emails to everyone on their contact database, and wondering why they aren't gaining any leads from their efforts. This is because today's consumers want personalisation.
A potential lead is more likely to open and read your email if it is personalised - think using their name, or directing offers towards them that are relevant to their individual interests. It makes your company seem more human by making your readers feel like they are in conversation with you. This makes them more likely to do business with you, because they have a reason to trust in your company.
However, the key is don't be too invasive. You need to use the right amount of personalisation to grab attention, but not so much that your company comes across as untrustworthy because of the amount of personal information in an email.
The digital world is ever changing - people now have more control over their information and what they buy, but that doesn't mean email marketing is an outdated strategy. In fact, companies now have a better chance than ever before to connect with their readers and gain their trust. By listening to your potential customers, your company can easily evolve with the changing trends in email marketing.
Now that you've found out how to refine your email marketing efforts. How about turning that focus towards improving your B2B website. Read our ultimate guide - Everything you need to know about Optimising your B2B Website for Lead Generation.
To find out how to utilise your email marketing strategy to the best of your ability, download our guide - How to generate more and better quality leads online. In this guide, we outline all the ways in which you can improve the quality and amount of leads you are getting, and turn them into valued customers.