6 tips for the perfect landing page
Want to create a landing page that stuns your site visitors? Here are 6 tips for creating the perfect landing page, and a free guide on lead generation.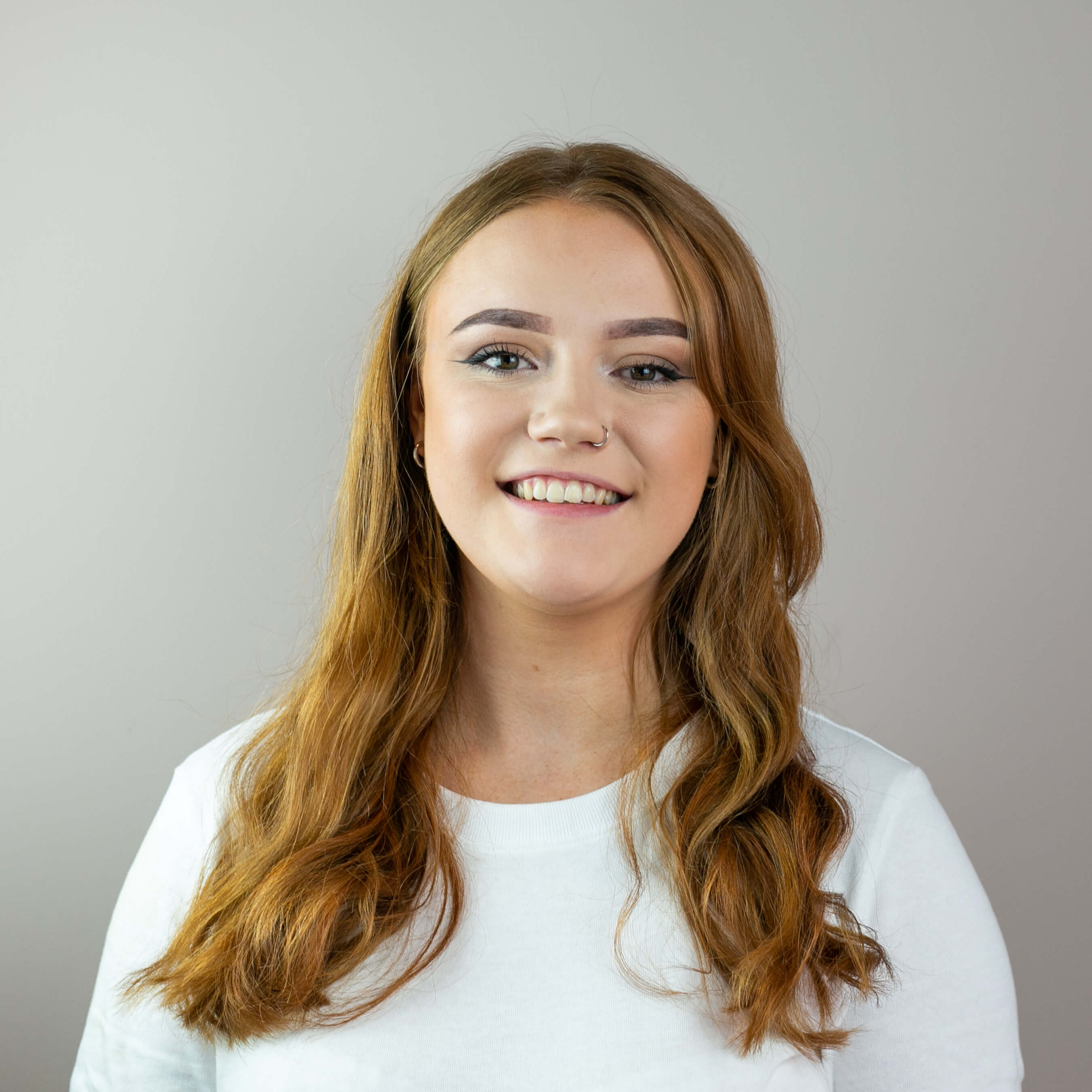 Lauren Nuttall
Published: 15 May 2020
6 minutes read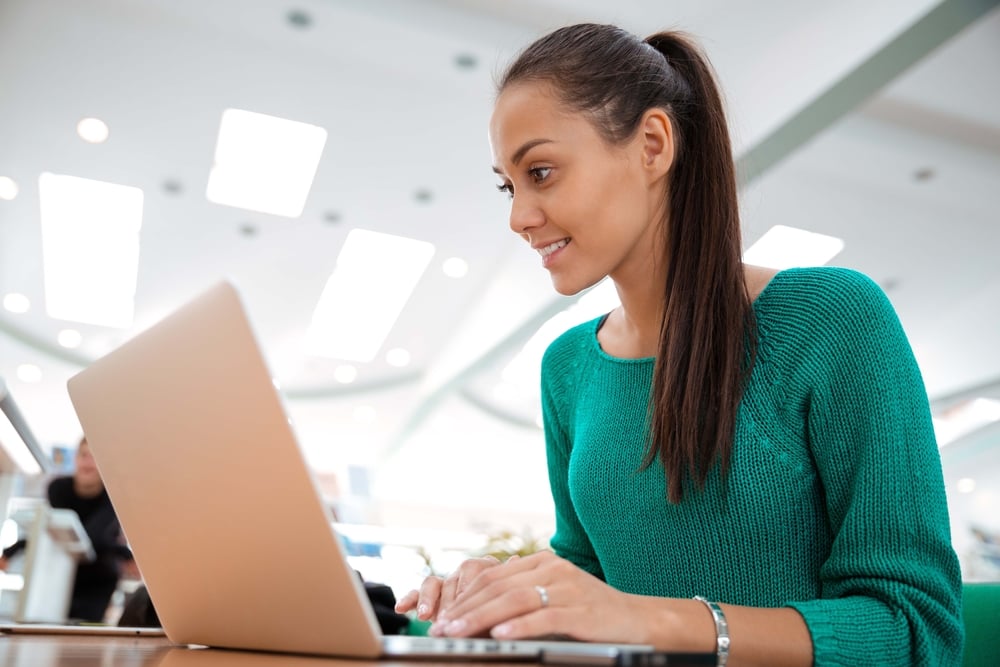 Landing pages are one of the most important tools at your disposal for lead generation on your website, however many companies don't use them as they should - instead devoting more attention to their homepage, or other pages. However, when used effectively, landing pages can be an excellent way to generate more leads - that is, if they're effective enough.
Making the perfect landing page requires a bit of work, as you need to be confident that it is able to provide users with what they need. This means going beyond designing a page that "looks good" and doing some serious research, and thinking about how the different elements of the page will invite the user to take the intended action. This sounds fairly complex, but it's much more straightforward than you may initially think.
What is a landing page?
A landing page is a page on your website that visitors "land" on for a specific purpose, such as downloading a free resource or requesting a quote, in return for some of their personal information (such as name, email address etc).
The purpose of a landing page is to capture this information in a form, and use it for sales and marketing purposes, to move people further along their buyers journey. Ultimately, landing pages help you generate leads and convert them into customers - so it's worth getting them right. It's a good idea to have landing pages for specific offers, products or services, so that when users "land" on the page, the content reflects exactly what they're looking for.
So, now you know what a landing page is, and how it is supposed to function, let's take a look at how to create the perfect landing page that will generate results.
1. Kick off with an attention grabbing headline
The headline of your landing page is likely the first thing visitors see when they arrive, and since people famously don't spend much more than a few seconds on a web page, it needs to be extremely effective. A catchy headline prompts visitors to stay, and entices them to learn more about what you're offering, so it needs to capture attention immediately. An effective landing page headline should be:
Direct:

explain exactly what it is you're offering, right in the headline. Don't use "fluffy" or ambiguous language - let the visitor know what they're getting upfront.

Short:

to keep your reader's attention, you shouldn't put them off with a long headline - keep it short and simple, yet engaging enough to prompt intrigue.
Your headline is where it all begins - make sure it's the best it can be.
2. Keep your objective in mind throughout
This is an important one. It's not just your headline that needs to keep the reader's attention, all of the copy on the page does. Now, that sounds like a lot of pressure - but it's not actually as difficult as you may first perceive.
When writing the copy for your landing page, make it clear what the page is about, what you're offering and how the visitor can claim the offer - that's it. Don't over-complicate things, and definitely don't write too much, as this can be off-putting. Limit the amount of copy, images or video you add and keep everything relevant - the clearer the better. The main focus of a landing page should be your CTA and form, so ensure these are at the top of the page, and made to be as clear as possible.
These are the questions your page should answer for the user immediately:
Why am I on this page?

How do I get what I came to this page for?

Why should I answer this call to action, and give this company my information?
If your copy can answer these, you're on to a winner.
3. Limit navigation
When a visitor arrives on your landing page, you want them to stay there. You want to encourage them to take action - so why would you give them the opportunity to move elsewhere?
Remove main site navigation from your page to ensure that your user doesn't wander to other parts of your site - keep them focused on the main goal.
4. Include a relevant call to action
This may seem like the most obvious thing in the world; but the key phrase here is "relevant".
Whether a visitor arrives on your landing page through PPC, email or just through your website, the phrasing you use throughout should be consistent.
For example, if a visitor arrives on your landing page through an ad that says "download our ebook", or something similar, then your call to action should mirror this. Additionally, your CTA should be located strategically, and designed in a way that makes users want to click on it.
A CTA should be placed somewhere on the page that makes sense, such as:
Right at the top

- so visitors see it immediately, and can click on it right away if they know what they want.

After a compelling piece of copy

- this also makes sense, as the CTA would naturally lead on from a point you're making.

Right at the end

- while this may seem counterintuitive, it's also a popular placement, so it could be the place users expect to see a CTA, and are therefore more likely to click on it.

Everywhere!

You could even add a "floating" CTA that moves with the user as they scroll, so they can click on it no matter where they are on the page.
However you design and place your CTA is up to you, but it's worth trying out some variations and running A/B tests to see which perform best - this will give you the best idea of what the majority of users prefer on your landing page, which you can then use as best practice on other pages.
5. Show social proof
When visitors see your landing page promoting a product or service, they might think "that's great - but where's the evidence?"
Often, nothing works better than examples or testimonials, and if your landing page contains positive reviews or quotes from previous customers - this will bode well for attracting new ones. By having positive customer testimonials on your landing page, your visitors will begin to see how your offering will work for them, and they may be more inclined to take the plunge into working with you.
Your social proof could take many different forms, such as:
Customer testimonials or case studies

Facts, figures and statistics surrounding previous customer results
Whatever you choose, including social proof on a landing page is a great way to build a rapport with visitors right away. Think of it this way - if a user arrives on your landing page from an ad, this may be the first time they've heard of your company, and including social proof will give them a good idea of why they should work with you, without knowing very much about your business.
6. Only ask for information you need
When it comes to creating forms, there's no correct number of fields a visitor should have to fill in; however, it's always good to go with the fewer, the better. Therefore, only ask for what you really need to know - if your sales team doesn't need the information to close the deal, then it's not needed. In an age where people are less eager to hand their information over, a large form with lots of fields will be extremely off-putting, and won't help visitors gain trust in your business.
Never ask for information that's too personal - keep it simple. Additionally, try not to use the word "submit" for the buttons on your forms - it feels clinical, and really the buttons you use should mirror the language used throughout, such as "get your free ebook" or "download now".
7. Choose the best landing page builder
If you're currently using a full CMS, the likelihood is you'll be able to build a landing page within it. However, for the best results, a specific landing page builder helps you build the best landing page you possibly can. Our favourite, HubSpot CMS, makes it incredibly easy to build lots of landing pages with the drag and drop builder. With this, you can add and remove elements as you wish including text, images, videos, forms - the list goes on! Even better, HubSpot's built in analytics means you can view the success of your efforts instantly - and tweak the landing page if it isn't working as well as you hoped.
And there you have it! The perfect landing page - that's how it's done. Landing pages should do more than just look good, they should generate leads, and convert them into customers - as should the rest of your website. Can you say that your website does a great job of generating leads?
If not, check out our free download: 6 Steps to Designing a B2B Website for Lead Generation, where we discuss everything you need to do to make your website a lead generating machine.