6 Top Inbound Marketing Tools in 2023
Want to get started with inbound? Here are our top 6 tools for mastering an inbound marketing strategy.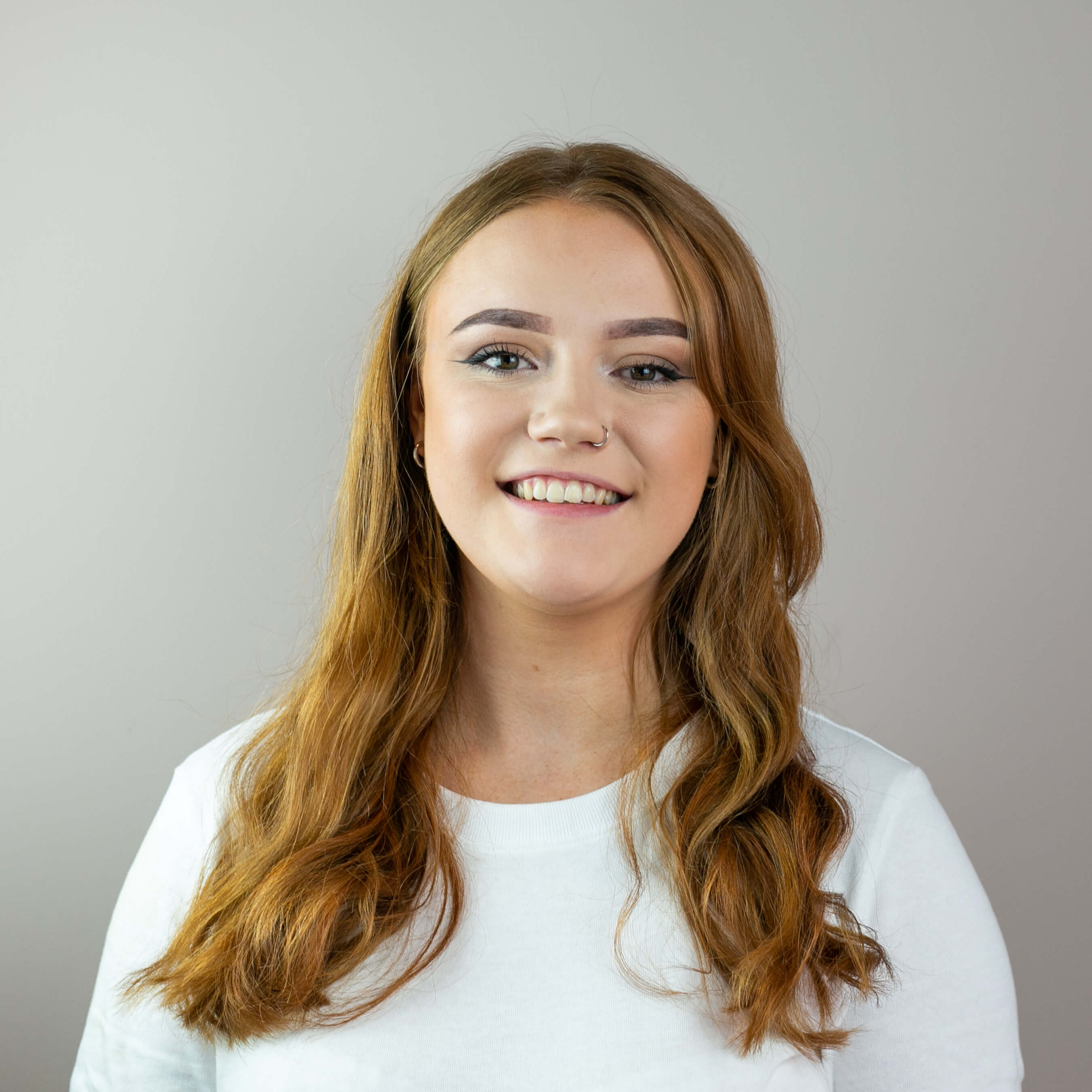 Lauren Nuttall
Published: 10 Mar 2020
5 minutes read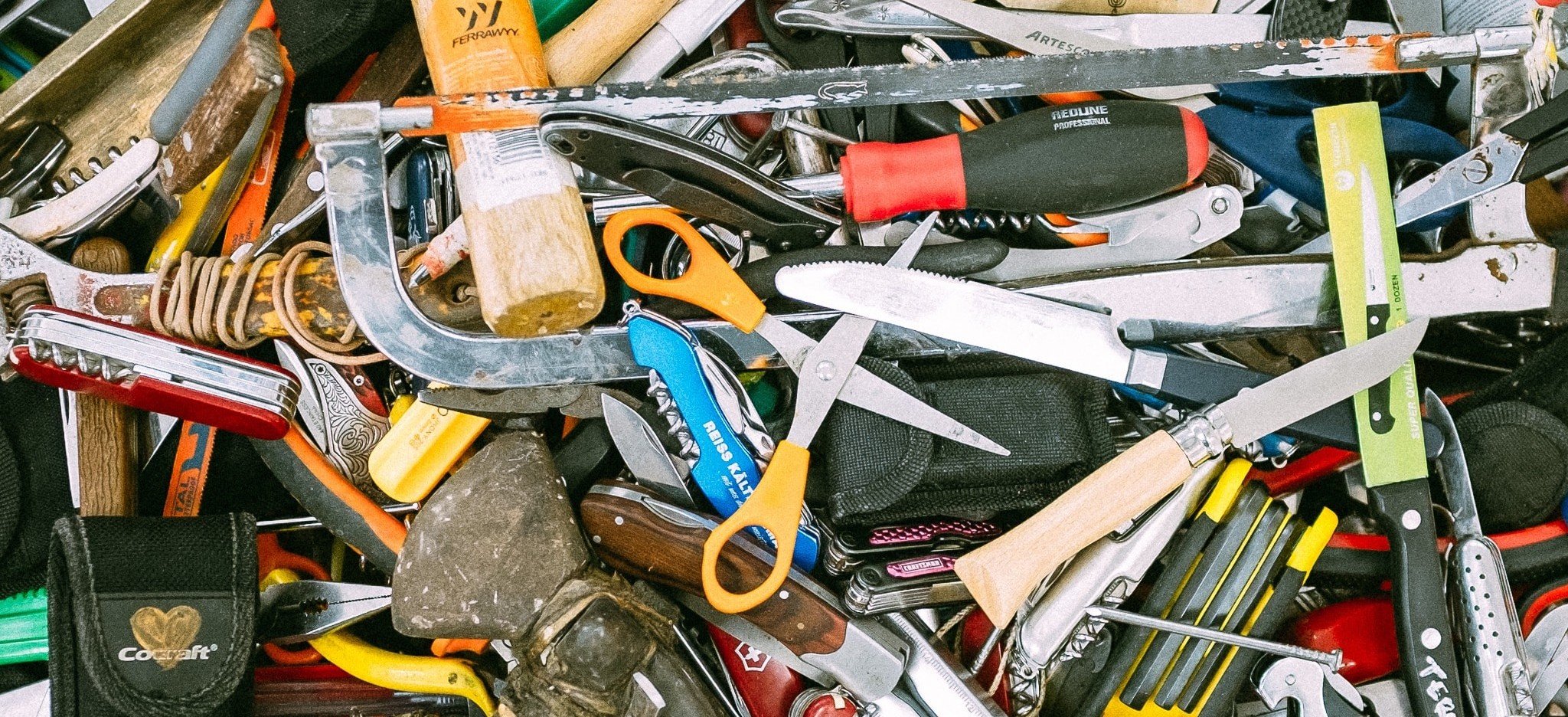 When it comes to perfecting an inbound marketing strategy, the tools you select to help you make all the difference. After all, what's a good worker without their tools?
That's why in this blog we're discussing our favourite inbound marketing tools; that help us with everything from contact management and SEO to video. While there are many other marketing tools out there, we recommend using the 6 listed in this blog as a starting point, to help you begin your journey to inbound success.
HubSpot CRM
Price: Free, starter packages starting at £50 p/cm
Best for: Complete inbound marketing automation, executing a full inbound marketing strategy
A good CRM is the backbone of any successful inbound marketing strategy, as it allows you to store and access prospect and customer information in one central location. This helps you keep track of how sales are progressing, as well as create workflows that allow your team to nurture leads into customers.
What's great about HubSpot CRM in particular, is that the free version offers a wide scope of tools to try before upgrading to a paid version - unlike other SaaS' that only have a very basic free option. Here are just some of the stand-out features you get in the HubSpot CRM:
Tasks & activities

Gmail and Outlook integration

HubSpot Connect integrations

Custom support form fields

Prospects

Ticketing

Forms

Ad management

Reporting dashboards

Conversations inbox

Email tracking & notifications

Email templates

Canned snippets

Documents

Calling

Meeting scheduling

Messenger integration

Company insight
On top of the huge range of features, HubSpot software lives and breathes inbound, so it's one of the best options you have when it comes to planning an inbound marketing strategy.
It also isn't just limited to the CRM, it's a fully integrated marketing automation system; in paid versions, HubSpot has its own CMS where you can host your website, as well as an abundance of sales and services tools.
Our verdict: As one of the pioneers of the inbound methodology and the most comprehensive tool in this list, HubSpot really is the only choice for complete inbound marketing success.
For more information on HubSpot, we have a selection of dedicated blogs all about the software here.
Ahrefs
Price: 7 day trial for £7, Lite package starting at £99 p/cm
Best for: Backlinks, SEO analysis and competitor analysis
Ahrefs is a comprehensive tool mainly used for SEO purposes; with a stand-out feature being that it helps users learn why competitors rank higher than them and can offer you advice and insight on how to improve. The reason we chose Ahrefs over its competitors is because of its extensive database of live backlinks that far outweighs any other tool.
When it comes to perfecting an inbound marketing strategy, Ahrefs is an excellent tool for SEO keyword research. This helps with content creation - you can find terms your target customers are searching for and place them throughout your content to ensure it is found. You can also use the content explorer tool to search through Ahref's vast index of over 800 million pieces of content - so you'll never run out of ideas.
As your website is at the centre of any inbound marketing strategy, it's important to have a tool that can help you be aware of any issues as they appear, which Ahrefs does extremely well. The site explorer feature provides everything you need to know about how your website is performing, giving in-depth insights into your backlinks, domain rankings and much more - so you can keep your site in check, and never miss out on an opportunity due to a bad website.
Our verdict: From monitoring what your target audience is searching for and keeping your site up to scratch, to keeping one eye on your competitors, overall, Ahrefs is an example of excellent SEO software you need to have in your inbound toolbox.
Google Ads
Price: Dependent on budget
Best for: Quick results, increasing traffic to your website and content
While it isn't an inherently inbound tool, Google Ads can do wonders for getting your business seen by your target customers - whether you want to get more traffic, phone calls or increase store visits. As it uses the pay-per-click model, how much it costs to run ads is entirely dependent on the keywords you're targeting, how much each click costs and how long you want to run the ads for. That being said, you aren't tied into contracts and can set a monthly budget cap - making Google Ads one of the most flexible pricing plans we've listed.
Even though PPC is typically an outbound method, it can go hand-in-hand with your inbound marketing strategy. Not only can it be extremely useful for short term results and quick-wins, but ads can also direct people straight to the content that will nurture them down the sales funnel, or to landing pages where they request a quote or make a purchase.
Our verdict: Ads are fast becoming a staple of any marketing strategy, and are a great way to accelerate your inbound efforts - especially for companies looking for positive results in the short-term.
Hotjar
Price: Free 15 day trial, starting at €89 p/cm for businesses
Best for: Understanding your website visitors
Your inbound marketing strategy should have your customers at the forefront - especially your website. With UX fast becoming the most important aspect of a website, installing Hotjar is the first step you should take to improve how users navigate and experience your site.
It works by using heatmaps, visitor recordings, conversion funnels, form analysis and user surveys to help you understand user behaviour and improve your site's UX in a simple way. You can understand what users do and want on your site, through visual representations of clicks, scrolling behaviour and much more. This gives you an indication of what your potential buyers' motivations are, which you can use to inform how your site works, as well as gather ideas for content based on where your users spend most of their time.
Our verdict: An absolute must-have for anyone with a website, Hotjar is one of the best tools out there for monitoring how your website users behave and using the data to inform all aspects of your inbound marketing campaign.
Vidyard
Price: Free version available, starting at $15 p/cm for pro
Best for: Creating and sharing videos easily
When studies show that videos are one of the most memorable forms of content, it's time your business invested in video seriously as part of your overall inbound marketing strategy. Vidyard is a great tool to do this - with the free version you can record and send unlimited videos, and embed up to 5 videos on your website, as well as share videos on social media.
While beginning to create videos can be daunting, Vidyard makes the whole process much easier. For example, you can create product demos through screen recording, which brings you closer to your prospects, who are more likely to convert into customers when they feel that they have a more personalised experience. You can then send any videos quickly and easily, as well as keep track of which opportunities are engaging with your videos, and integrate this data with your CRM to see how video is delivering results.
Our verdict: Vidyard is perfect for those businesses starting out with video, and it offers an abundance of integrations with various tools, such as HubSpot - making it easier than ever to track your inbound video marketing efforts.
Canva
Price: Free version available, starting at £8.99 p/cm
Best for: Creating attractive visuals and designs with no real expertise needed
Today's digital buyer is attracted first and foremost by images and striking design. That means if you aren't able to make somewhat decent visuals - you're missing out. But that's where Canva can help. You can use hundreds of templates for blog banners, posters, presentations and more, with a drag and drop feature that allows you to make stunning visuals in minutes.
The best part about Canva is you don't need any prior knowledge to use it. Not only is the tool extremely straightforward to use, it even offers a series of tutorials for those who want to learn more, or need a little extra help.
Our verdict: Canva is the best tool available for those wanting to add some flair to their inbound marketing strategy, but don't want to break the bank with more complex design software such as InDesign or Photoshop. It's especially useful for small and medium-sized businesses who may not have a dedicated design team.
Bringing tools together
As you can see, executing a successful inbound marketing strategy often requires using multiple tools to get the results you want. While we wholeheartedly recommend each of these tools, we also know the importance of keeping it streamlined. Too many disparate systems can cause more issues than they're worth, and it's always better to have a select few excellent tools rather than too many.
That's why we always recommend HubSpot as a foundation - the all-in-one marketing automation system that not only offers integrations to each of the tools listed but has a number of extras that mean you can manage all your marketing efforts in one place. When you have HubSpot, the benefits of each of the tools we've listed become fully realised, as you're able to integrate everything into your CRM and CMS, making for a completely integrated, automated and effective marketing system.
For more information on how we can help you successfully improve your business with HubSpot, request a free consultation today.