HubSpot gets LinkedIn Sales Navigator Integration
HubSpot LinkedIn Sales Navigator Integration is finally here. Discover how to unlock the feature now!
Jack Williams
Published: 04 Jul 2017
3 minutes read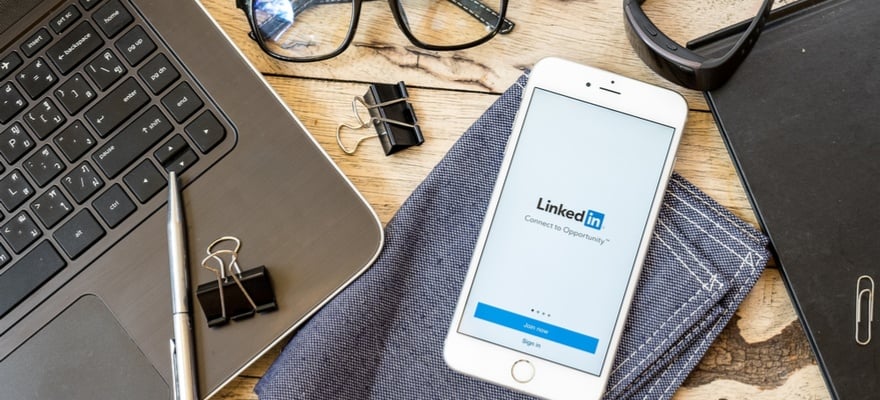 LinkedIn Sales Navigator is a powerful tool that empowers sales teams by giving them the functionality to target, understand and engage with leads and prospects. From lead updates, advanced search functionality and segmentation, and the all-powerful InMail, Sales Navigator is a goldmine of tools for a sales rep.
The tools can be used in unison with your CRM system - either to populate or monitor the social movements of those you already have within your CRM. Traditionally, however, the two have occupied completely separate pages, forcing you to have multiple tabs open within your internet browser, which is just a pain. That is, until now.
The latest HubSpot updates mean that LinkedIn is now completely functional inside company and contact profiles within HubSpot CRM. The result is no new tabs, and instant access to important information for you to leverage in your next sales email or call.
The integration will automatically link a HubSpot profile to their matching LinkedIn profile, suggest mutual connections, and also suggest similar individuals at the same, or different company, for you to connect with. This is all without leaving your HubSpot portal. Winner, winner, chicken dinner.
How to use it
To set up the integration, navigate to your lovely picture in the top-right hand corner of your portal, and click integrations. Click 'All Integrations', find LinkedIn Sales Navigator, and then go through the authentication process.
Once setup, you can now make your way to any contact or company profile within the HubSpot CRM, where you will see a new area on the left hand-side entitled 'Sales Navigator'. The rest is pretty self-explanatory if you are already an avid LinkedIn user. The 'View more' button will give you access to three additional tabs.
For contacts you'll see:
Icebreakers: shared connections, experiences, and interests, plus a link to the lead's recent activity stream.
Get Introduced: quickly ask a mutual connection for an introduction.
Related Leads: find other leads at the same company, and quickly save them to your Sales Navigator leads list.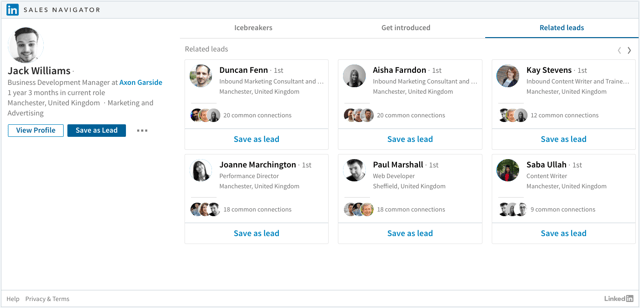 For companies, you'll see:
Recommended Leads: With whom in the organisation do you share connections or interests? Connect with them, and start your sales outreach there.
Connections: Who are you already connected with in the organisation?
News: What's going on at the company? Have they released a new product recently, or hired a new executive? Use this tab to bring context to your sales outreach.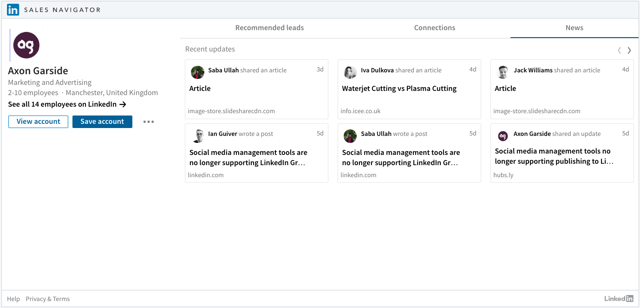 If you'd like to learn more about how to use LinkedIn to generate more sales opportunities, check out our free download: Social selling: 9 tips to raise your profile and engage prospects online.