Why HubSpot CMS is the best choice for Inbound Marketing
Looking for a CMS that boosts your inbound efforts and has a full suite of reporting and optimisation features? Here's why HubSpot is your best choice.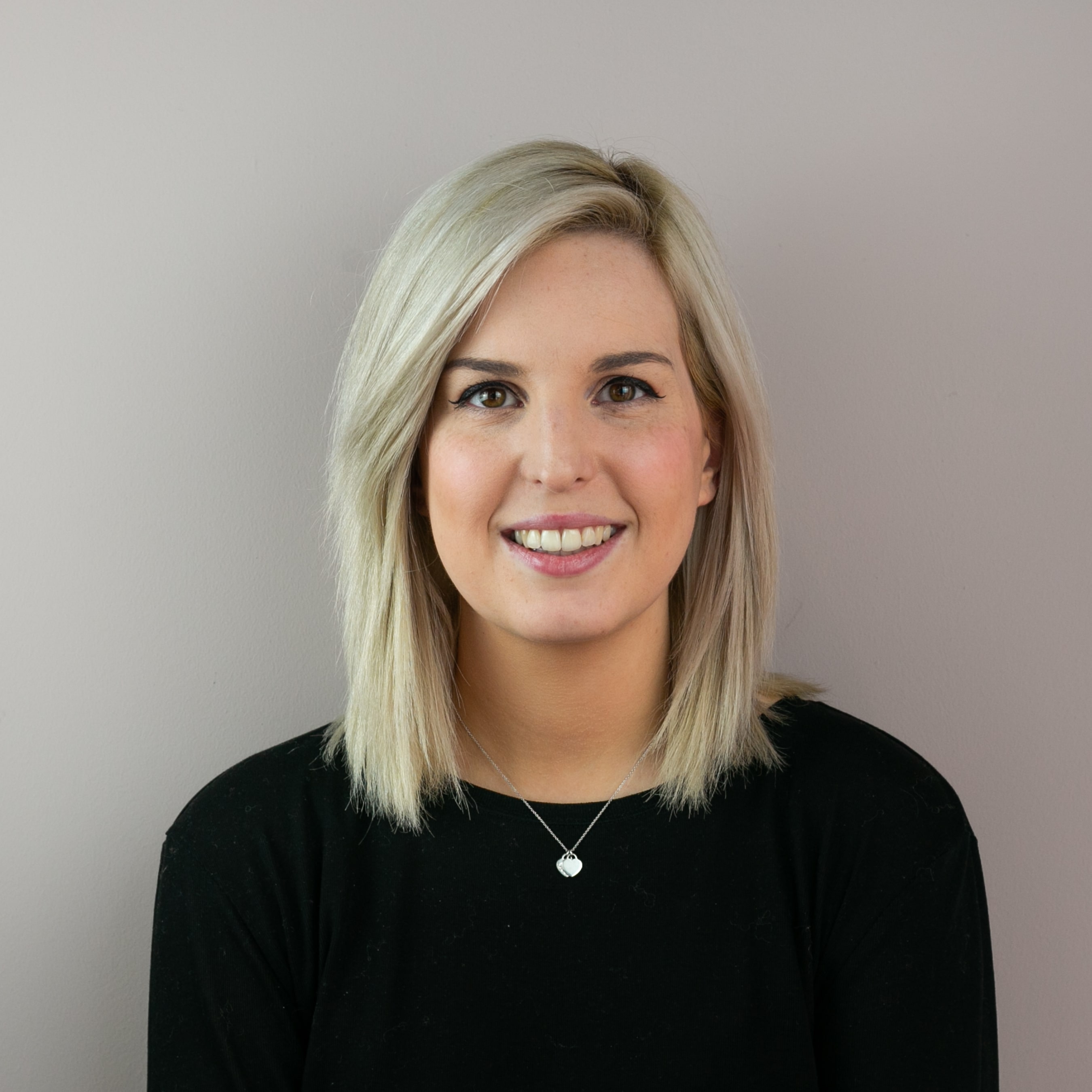 Alex Martin
Published: 05 Feb 2020
8 minutes read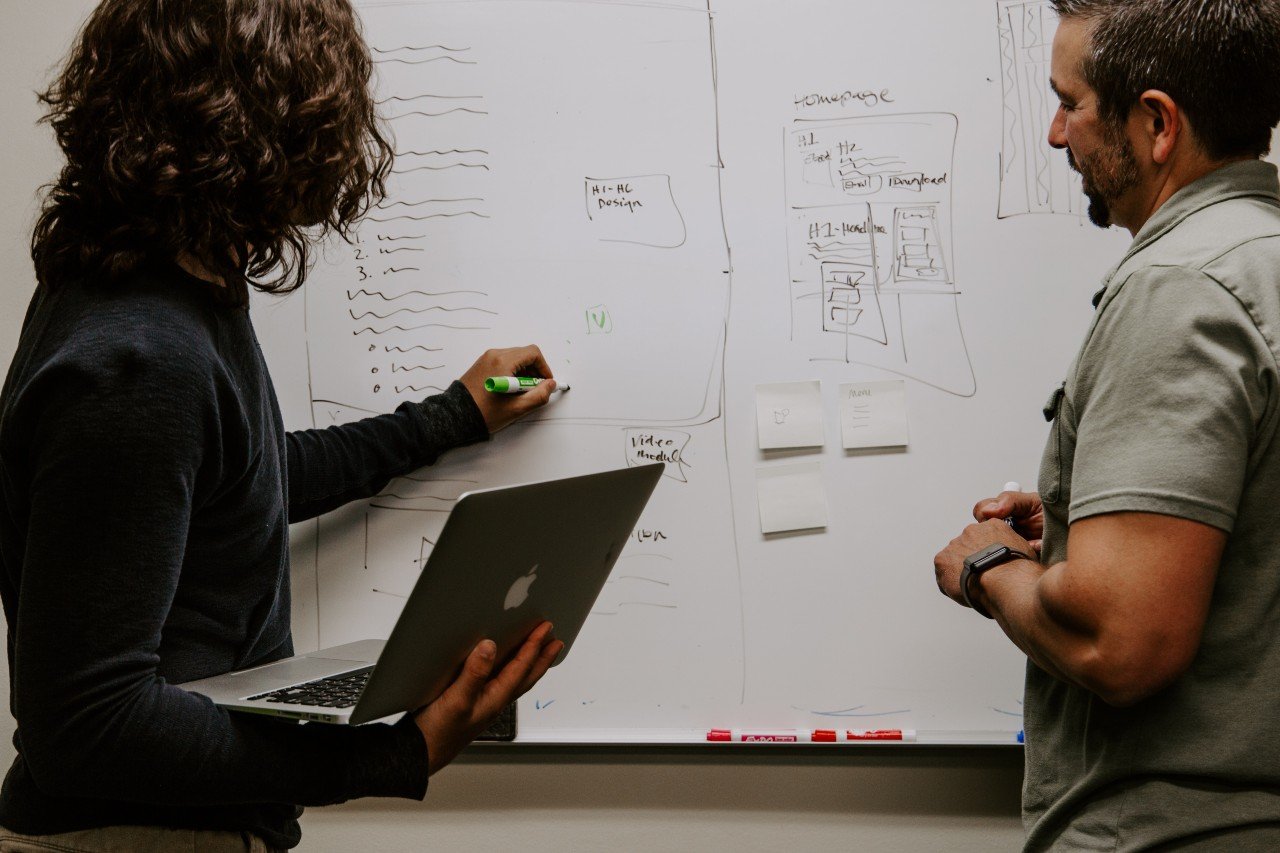 Looking for a new CMS? There are plenty to choose from, but if you're looking for a CMS that integrates and simplifies your inbound marketing efforts, then HubSpot should be your first port of call. Built around a central CRM, HubSpot not only offers a simple drag and drop page builder, but also comes packed with all the tools you'll need to drive traffic (and leads) to your website.

We're going to be honest here - we're a HubSpot Diamond Partner, so we might be slightly biased in our interpretation. That said, we've tried to represent the highs (and lows) of the platform to help you make your decision. Still interested? Read away!
What is HubSpot?
We're going to keep this quick - you've probably heard of HubSpot, considering that over 56,500 companies in 100 countries use it every single day. It's an inbound marketing platform, complete with CRM and CMS, that's easy to use, easy to implement, and easy to show you the real results of your marketing.
How does HubSpot CMS measure up?
There are a ton of content management systems on the market, each offering a variety of promises to help boost your marketing strategy. The most popular one is WordPress, a system which allows you to customise templates and download plugins to create a website and then add on different marketing and analytics tools.
WordPress is a great choice if you're just looking for a CMS, as the range of templates and page builders make it pretty easy to create pages. However, if you're looking to see detailed reporting, you'll need to turn to Google Analytics, or install a plugin. Likewise, if you want to integrate some email marketing, you'll need a plugin. And if you want to boost your SEO? Guess what - another plugin. Once you start trying to use this CMS as a tool for inbound, you find that the plugins quickly add up, and before you know it your site is running more slowly, applications are crashing, and - wait, which subscription do you need to pay this week?!
By contrast, HubSpot is an all-in-one platform, offering all of the above (and more), all within the one system. Building your website is made easy using templates and drag and drop modules, and once you've gone live, you can then tie your site into a wider inbound campaign. According to HubSpot, your website is more than just a brochure - it's a central part of your marketing strategy, and a valuable resource to your marketing team, your sales team, and even your customer service team.
Optimise campaigns in real time
We've all been there - you plan your campaign, execute it perfectly, and then analyse at the end of the quarter and find disappointing results. Not every campaign is going to work out perfectly, but it's frustrating to put in time and effort without a great deal of return. HubSpot turns this around - the tools in the platform allow you to see the results of your campaign in real time, so you can adjust as you see fit. The CMS allows you to run A/B tests on pages, helping you understand your site visitors better and boost conversion. It's the only platform (we've found) that fully integrates the CMS with your marketing efforts, and with the most recent update to the Enterprise package in 2020, you can run tests and your pages will update automatically, using HubSpot's AI.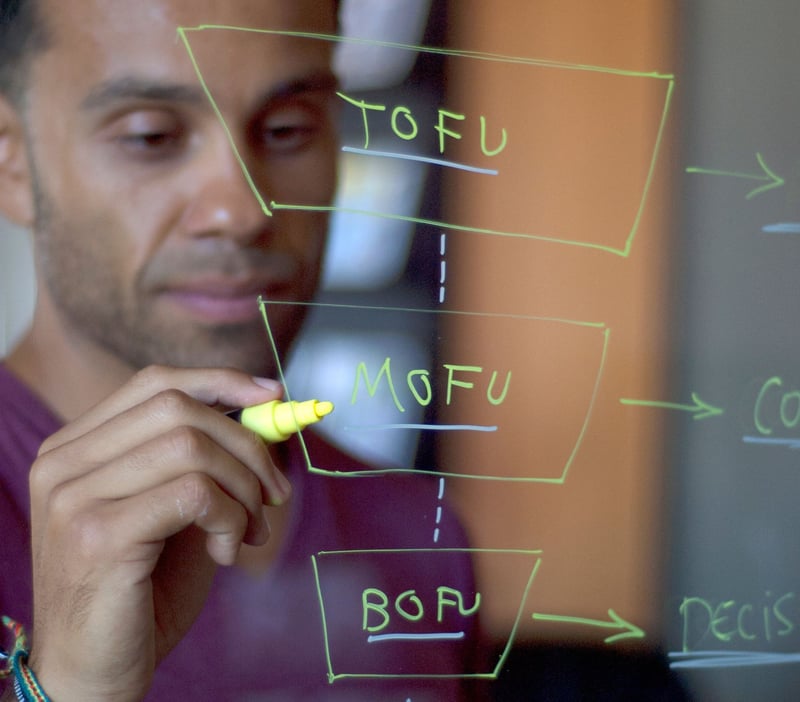 HubSpot makes site migration easy
Worried about shifting to a new CMS? If you're happy with your website the way it is, but just want to have a system that works with your inbound strategy, HubSpot make it easy to transfer your site across. If your website is less than 20 pages, they migrate your site, recreating it completely in HubSpot CMS, free of charge. And if your site has more than 20 pages, they charge a one-time fee of £410 to move the whole lot. Once you've moved your site, you can take advantage of the CMS features to add pages, start blogging - the possibilities are endless! And if you've chosen to work with the marketing hub, you can get started building campaigns for lead generation, straight from the pages.
Always up to date
HubSpot is updated all the time. Like, all of the time. Developers work around the clock to constantly improve and optimise the tools available - much like you do in your own marketing campaigns! You can be sure with HubSpot that you're getting the latest advances in marketing software, and with the introduction of some serious enhancements within the Enterprise Marketing Hub in 2020, the platform is getting bigger and better. The best part? You don't have to install anything to take advantage of the latest product updates - they're automatically added to your portal as soon as they go live. No shade to WordPress, but we do love a CMS that you don't have to manually update … constantly.
Smart content
Smart content is great. No, really, it's great. If you don't know what it is, just know that you have definitely seen it before, even without knowing. Smart content means that a website can show custom on-page content based on the viewer's location, previous interactions with the site, or any information that you have in your CRM. Ever visited a site and noticed that the copy on the homepage addresses you by name? We have - it may be creepy, but it definitely grabs attention.
The HubSpot CMS allows you to do this easily and quickly, and if you're thinking of using email marketing, you can even take advantage of smart content here. This is a good place to use names, but we wouldn't recommend getting too in-depth with your smart content. With great power comes great responsibility, and to get the most from your smart content, you need to make sure that you're being helpful and personable, not invasive.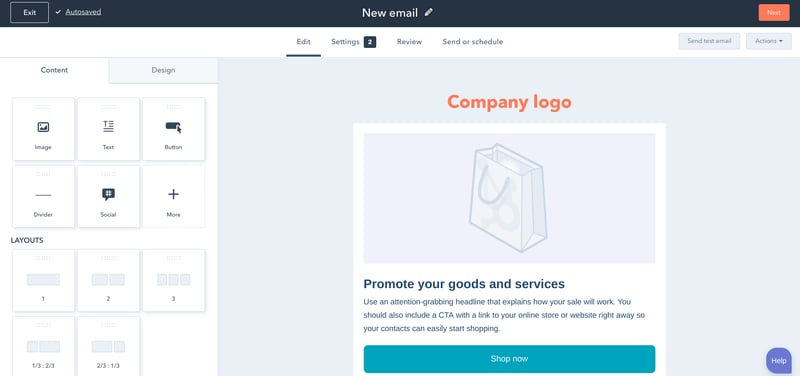 Stand up for your SEO
We're going to hold our hands up here - HubSpot has historically not been amazing for SEO. The tool was pretty basic, the optimisation feature barely touched on helpful recommendations, and the topics area was only useful if you've already bought in to the 'cluster content' strategy that HubSpot spearheaded. However! The latest update to the SEO tool has solved these issues, finally allowing you to take control without the help of an off-site tool to bolster your efforts. The 'recommendations' tool has been added to effectively audit your site and easily reach the pages you need to amend, and the optimisation tab in the editor has had a shiny new facelift, offering you useful SEO recommendations in real time, as you're writing your content. The new developments are a much-needed boost to the platform, and HubSpot is finally coming out on top on the SEO front.
The HubSpot Academy
Committing to a new CMS can seem a little daunting, particularly if you don't have any experience with the platform. Luckily, instead of Googling to find the answers to your CMS woes, HubSpot offers a full suite of training courses on every aspect of inbound marketing, using the tools, and navigating the CMS. It even has handy 'try it yourself' sections so that you can get to grips with the system as you learn. The Academy also means that any new users of the CMS can pick it up quickly, and as they learn you can pick up certifications in inbound marketing, sales techniques, and more.