How Many Pages Should be on a B2B Website?
How many pages should be on your B2B website? Our blog explores what number of pages a website should have, why and which pages a business should focus on.
Dave Shaw
Published: 18 Dec 2018
4 minutes read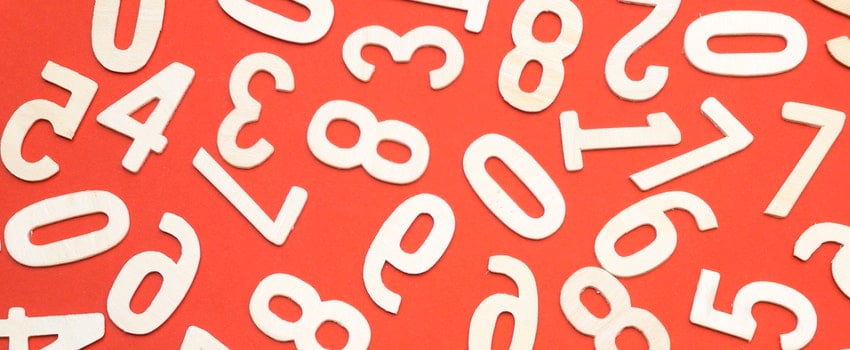 If you're wondering how many pages your B2B website should have, you've come to the right place. In HubSpot's Marketing Benchmarks report, they state that a website that has 51-100 pages are the most optimal because they generate 48% more traffic than a website that has <50 pages. You get the idea. Read the rest of the blog to find out why having more pages could be beneficial for your business and what types of pages you should focus on creating more of.
Why so many pages?
There is evidence to suggest that the more pages your website has, the more opportunity it has to create awareness around your business, attract new leads and encourage conversions. In the Benchmarks report, it states that if a website has 1000 pages, companies saw 9.5x times more traffic as a result. Another benefit of regularly creating new content and pages is that it shows search engines like Google that you are continuously creating fresh content and your website is always evolving, instead of being sat stale and going out of date.
However, one thing you need to consider is how you determine what the right amount of pages for your business is. This could be determined by factors including industry - the larger and more competitive the market is, it might drive the need for more pages in order to compete. Additionally, your own analysis such as creating a keyword strategy can help you make an informed decision about the number of pages needed to support your SEO efforts.
What pages should you focus on creating?
When you're redesigning your website, it's important to include the main static pages on your website such as your homepage with a value proposition statement, a product/services page, an about page and a contact page. From here you then need to consider adding in an area for your blogs and downloadable resources so that prospects can easily navigate to your educational content. Other pages you need to include are your landing and thank you pages - these are the pages that you want to try to convert visitors into leads and then begin them on a journey of being nurtured into a sale.
The best way to understand the pages that your website needs is to consider the Growth-Driven Design (GDD) approach. The GDD method does away with traditional design methods and works using agile development instead. The idea behind GDD is that you build the most important pages of your website to begin with and then utilise data and insights to understand the pages that should follow over time. This method of website design and development ensures that a website is continuously improving and evolving. You can read more about GDD in our previous blog post and you can check our interview with the founder of GDD here.
It's not always about the numbers
While there is precedence to show that the number of web pages does impact traffic positively, it shouldn't be your sole focus and you could end up pushing out numerous pages without a clear strategy and which aren't centralised around your buyers. Instead, you should aim to focus on the quantity and quality of content needed to educate your readers, help them solve their pains and challenges, position your business as a credible and authoritative voice in the industry and work on converting those visitors into nurtured leads.
Does your B2B website meet the requirements? Why not download our Website Project Checklist to make sure your redesign includes all the vital elements needed for a successful website.