What's the difference between digitisation and digitalisation in Manufacturing?
Before you implement technology, you need to know the difference between digitisation, digitalisation, and how they assist the manufacturing process.
Jack Williams
Published: 24 Mar 2023
4 minutes read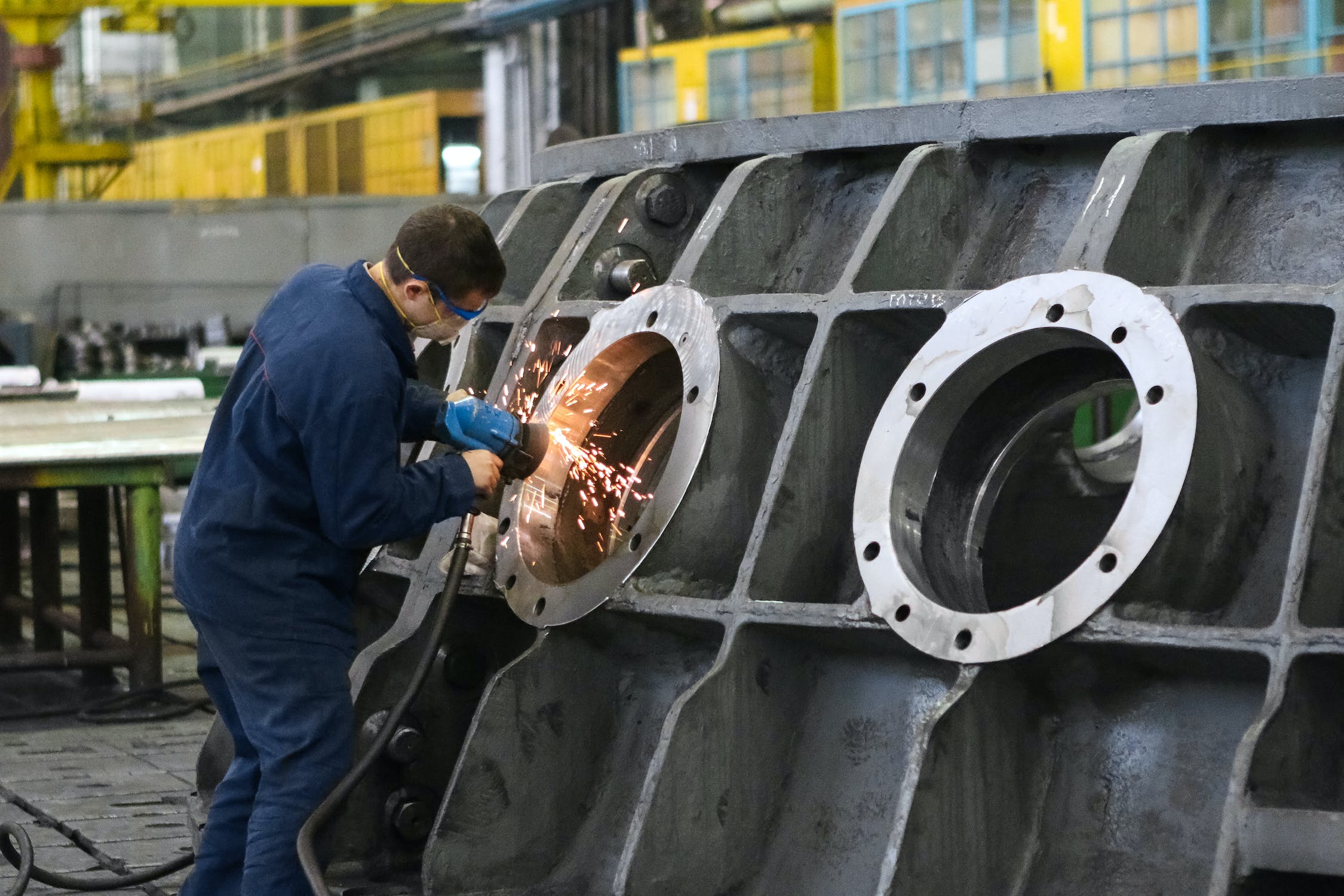 While digitisation and digitalisation are often used interchangeably, both words hold alternative meanings.

90% of manufacturing businesses have stated digital transformation is a top three priority for 2022. To stay competitive, it's vital that you understand the two terms and how they can benefit your business.

So, to help you understand the differences between digitisation and digitalisation, and how both can empower your manufacturing business, we've highlighted everything you need to know.


Digitisation vs digitalisation: a quick breakdown
Digitisation = converting something analogue into a digital format
Digitisation relates to information and provides the benefit of reduced paperwork. Typical use cases of businesses digitising include:
Delivering payslips via an HR portal.
Writing documents on a computer rather than by hand.
Offering online access to shift patterns, holidays, etc.


Digitalisation = converting business processes using digital technology
The goal of digitalisation is to improve overall business operations. To achieve this, businesses need to add digital elements to their processes (e.g. writing all documents on a computer), but will include using:
Chatbots to communicate with clients.

Cloud computing stores important information and documents.

Self-service features on a website that allows customers to answer their own queries.
So now you know the difference between digitisation and digitalisation, let's find out how they can help you transform your manufacturing business model.

Top manufacturers are scaling the digitalisation curve. Unlock their insight and join their ranks. Get your free copy of 'Front Office Digital Transformation: A Guide For Manufacturers'.
Digitisation in the manufacturing industry: Converting data to a digital format
At the heart of digitisation is converting data and assets into a digital format. This offers a wealth of immediate benefits for manufacturing businesses, including:

Easy scalability.

Increased security.

Universal accessibility across permitted team members.



However, digitisation doesn't optimise the data you gather - whereas digitalisation does.

By optimising data, you can offer new benefits to your customers - and many large organisations have seen great success with these integrations, like John Deere.

The manufacturer implemented a data management system for users on the later models of its agricultural machinery. By introducing Interactive Combine Adjustment (ICA), technology, new vehicles are able to monitor crop and harvesting conditions that were previously entirely manual. By offering data to be applied instantly to the farming process, factors like grain cleanliness and straw quality were facilitated, resulting in a higher standard of both volume and quality.
However, digitisation alone doesn't offer a change in your customer's experience - it just provides the information to make the changes yourself.

Without analysis and breakdowns of everything from prices to product popularity, your business will be unable to reach its full potential for progress. You'll also be unable to fully accommodate upcoming changes like the cost increases expected by 82% of companies in your sector.


Digitalisation: streamlining your manufacturing company processes




Manufacturing is all about advancement, and digitalisation offers the perfect opportunity for your sales to skyrocket.

Gartner defines digitalisation as "the use of digital technologies to change a business model and provide new revenue and value-producing opportunities; it is the process of moving to a digital business." This is what all manufacturing companies are striving towards, making it more important for you to consider your digitalisation strategy.

As we've learnt, digitalisation focuses on transforming internal processes, and includes everything from stock tracking to product reviews - and the Customer Experience (CX) should be no different. By integrating a more advanced Customer Relationship Management (CRM) system into your manufacturing business, you can:

Use customer data to understand what products would be suitable to upsell and cross-sell.

Improve your supply-chain understanding by having insight into the end user.

Transform the field service team experience by providing your team with valuable, real-time customer information.
Industry 4.0 is directly linked to smart manufacturing, which connects perfectly with the integration of digitalisation. It's a less wasteful, more effective process that reaps benefits in every aspect of your operation.


By leveraging new technologies, digitalisation helps increase revenue through streamlined efficiency and calculated expenditure. For your manufacturing business, this can include the handling and distribution of goods through the supply chain. By connecting logistics directly to production, your supply, and demand is handled at a much faster rate.

Companies like DPD offer an online portal for customers to track orders, check account history and get quotes for future placements in a matter of seconds. These real time aspects of digitalisation ensure changes to your business and the customer experience are made immediately.
Think you're ready to tackle a digital transformation project? Learn everything you need to know. Download your free copy of 'front office digital transformation: a guide for manufacturers'.
Digitisation vs digitalisation: making the change
Simply put, the digitalisation process creates a streamlined sales, service, and marketing platform that benefits both your internal team and external customers.

Digitalisation gives your manufacturing business the ability to promote growth through acquisition and retention. By utilising technology, you generate word-of-mouth referrals that act as a grassroots marketing campaign and bring customers in through SEO and other online strategies.

With all information held in a single source of truth, your internal processes will be transformed, and your team will be able to:
Segment your customers and supply chain.
Sell directly to customers and end users.
Create a seamless customer service experience that minimises frustration and maximises retention.
To unlock these benefits, your business must lay the foundations for digital transformation by implementing a scalable CRM system and moving up the transformation curve. Without that insight, your business will be left in the dark ages.