Building a chatbot strategy for Facebook
Facebook chatbots are the future of social media marketing, but how can I use them? In this blog we outline a chatbot strategy that works for you.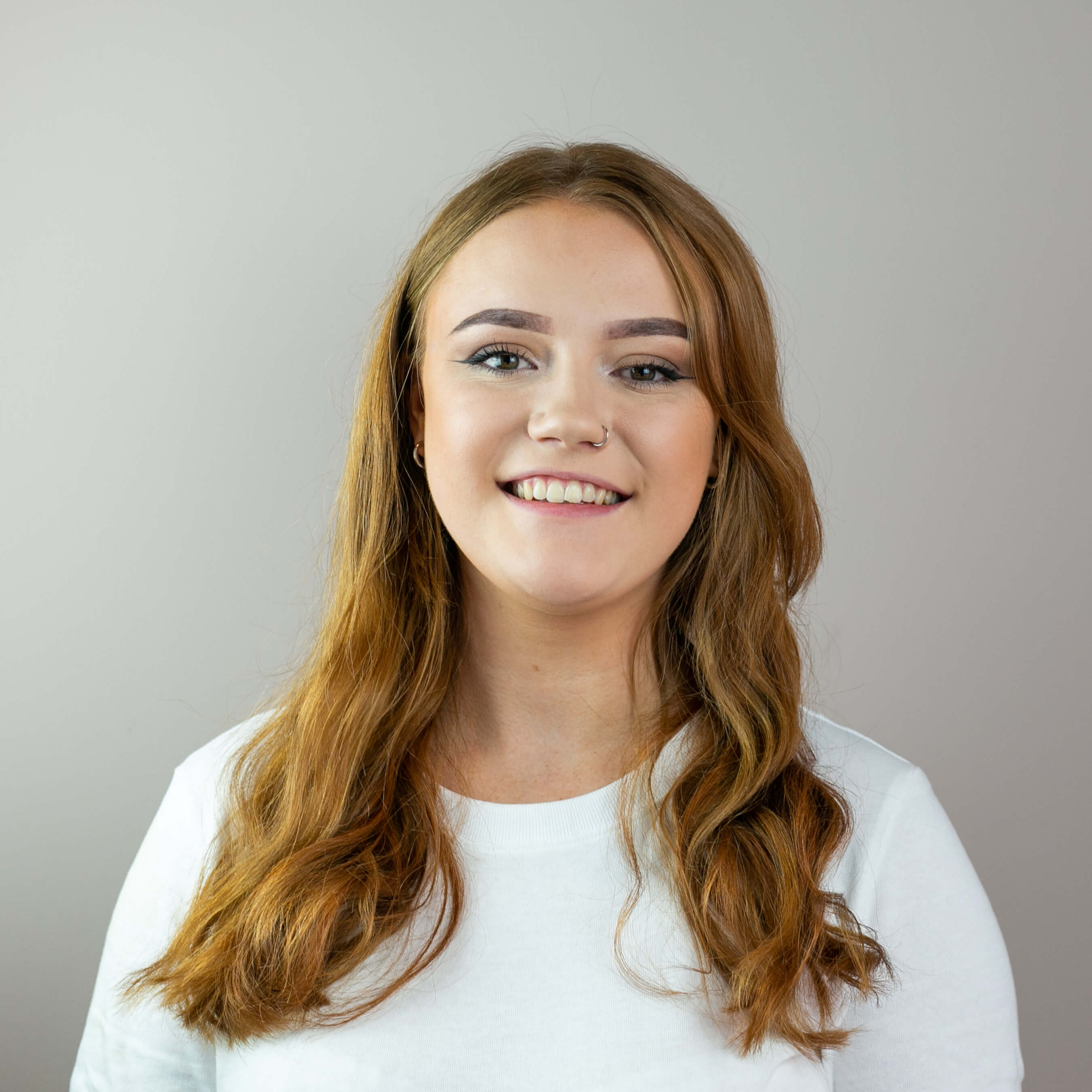 Lauren Nuttall
Published: 09 Dec 2019
9 minutes read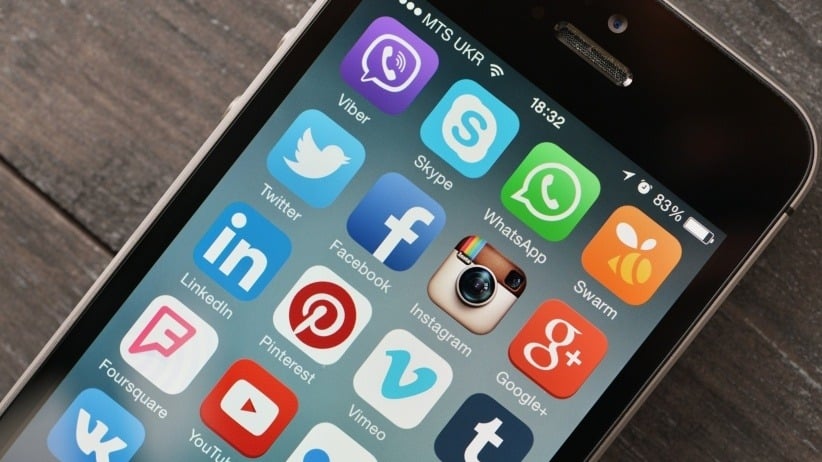 A study conducted by Gartner predicted that by 2020, customers will manage 85% of their enterprise relationships without interacting with a human. It is anticipated that the majority of these relationships will be formed across social media networks, however, not on the traditional platforms you would expect.
Messenger marketing is fast becoming one of the most cutting-edge methods of conducting business and is rapidly overtaking traditional social media marketing. To keep up with these trends, using an automated chatbot in a platform such as Facebook Messenger could mean huge positive results for your business. Facebook allows organisations to reach a wider audience through advertising, but the use of chatbots in Messenger allows for a continued relationship on a more personal and individual level.
With this in mind, we've devised a strategy that can help you build a successful chatbot that will generate more leads and revenue for your business.
What is a chatbot?
A chatbot is a piece of software that automates conversation in a way that aims to mirror how humans interact with one another. Advanced bots are powered by artificial intelligence, which helps it to understand requests and personalise responses based on these. They use machine learning to improve on each and every encounter, meaning that over time they should become more human-like.
This technology is fairly new, so the majority of bots are currently programmed by humans via bot-building platforms based on a set of if-then statements and pre-written responses. While the introduction of AI has received a fair amount of controversy in recent years, when it is used correctly it can revolutionise the way business is done. Bots simply reflect the shift in changing consumer attitudes, which is why 35% of them want to see more companies using chatbots.
Today's digital consumers want to drastically shorten the time between them realising they have a problem and finding a solution. Where humans struggle to do this, bots excel.
Bots are a 24/7/365 customer service agent; they are able to help customers come up with a solution quickly, no matter what time or where in the world they encounter an issue.
To find out how to use chatbots to generate leads and revenue on your website, download our guide:
Social media chatbots
Consumers are rapidly moving away from conventional social networks to messaging apps like WhatsApp, iMessage and Facebook Messenger. In fact, in September 2017, Facebook Messenger passed 1.3 billion monthly active users, making it one of the most widely used forms of social media - one that marketers cannot afford to underestimate.
Chatbots have a huge role to play in this migration away from traditional social networks because because they enable users to get information via their preferred messaging apps. According to a HubSpot research report, of the 71% of people willing to use messaging apps to get customer assistance, the majority of them do it because they want their problem solved as quickly as possible. This means that social media chatbots give you the potential to reach your customers faster than ever before, as well as provide a more personalised experience.
Facebook Messenger chatbots
Facebook Messenger chatbots are one of the best ways a company can utilise the rise in messenger marketing methods. This is because there are a number of tools that allow you to help answer customer questions or provide information through automation. Some of these are:
If you've created a business page on Facebook, these links will use the page's username to create a short link that when clicked by a customer - regardless of where they are - will begin a conversation in Messenger.
Using this tool, you can find customers you have phone numbers for (as well as their permission) and reach out to them. These conversations will also include a final opt-in upon the first Facebook Messenger communication, keeping you compliant with data regulations.
These are images that are a visual thumbprint for your business and they redirect anyone who scans them to your company page or bot.
These are provided by Facebook and can be embedded into your website so that any visitor can click on them and start a conversation on Messenger.
Why should I use a chatbot on Messenger?
Using a chatbot on Messenger can be a great way to reach a wider audience at any time of the day. However, it's essential to make sure your bot has a purpose - establish whether it can provide value to your customers and ensure that you have the time and resources to support and monitor it. Because chatbots are a fairly new technology, they are still relying on humans to maintain them - creating a bot doesn't mean it will manage itself.
That being said, here are some reasons why creating a chatbot could be a great decision for your business:
1. Save time, money and resources
Chatbots are able to automate conversations that would have otherwise been a task allocated to an employee. Because a chatbot automates this, both time and resources that would've been wasted on the manual task can be allocated to other areas of the business.
Instead of spending their time answering questions, your reps can focus more on selling to customers which can save them a huge amount of time and potentially generate more business.
2. Generate more leads and revenue
If you're having trouble moving leads through their buyer's journey successfully, a chatbot could be a great way to help turn those leads into loyal customers. This is because they are able to nurture your prospects' interests right from when they first visit your website right through to when they are ready to make a decision.
3. Establish a better relationship with your customers
Traditionally, customer questions were put to businesses via email or phone, which meant they weren't necessarily being answered straight away. As previously mentioned, today's consumers want information quickly, so an automated chatbot could help you meet this need successfully. Unlike human customer service agents, bots are available every hour of the day, every day of the year to answer queries.
Not only this, they can provide a more personalised experience which consumers love. Chatbots are now able to provide a fun and interactive way to engage with businesses, creating memorable experiences that ensure that your customers think of your company the next time they encounter an issue.
4. Better customer support
Customers aren't always sure where to find the information they're looking for, or even what they're interested in most of the time. Luckily, bots can help customers figure this out, through asking a series of qualifying questions that can guide the user to where they need to be, for example:
What problem are you trying to solve?
What industry are you in?
By doing this, you ensure that your bot engages customers in a friendly way that isn't too overbearing, which can significantly improve your customer service efforts.
Traditionally, customer service agents aren't be able to answer these kinds of questions due to the sheer amount of them, which can lead to a loss of business due to a question that unfortunately remains unanswered.
Live chatbots significantly reduce the chance of this happening. Bots are able to open more request lines, change call volume, and allow service and support employees to manage more questions at a time. While the increased use of bots can be a concern to those working in customer service, there's no need to worry. Bots aren't there to replace customer service employees, but help them. This is because they automate repetitive tasks, which allows your customer support agents to focus more on important issues such as retaining customer loyalty.
If these benefits are enough for your business to consider implementing a chatbot into Messenger, you need to establish a strategy for creating one.
Building a strategy for your chatbot
Facebook marketing is a strategy in itself, so first and foremost you need to ensure you are familiar enough with the platform to utilise a chatbot to its full potential. If you are, and you have established that you have enough customers using Messenger to warrant building a chatbot, then there a number of things you should do throughout.
1. Create goals
Decide why it is you think you need a chatbot. Perhaps your customer service employees are overwhelmed by questions and need to reduce their workload, or you want to promote a new product to a specific type of customer - whatever the reason is, be mindful of what it is you want to accomplish with your bot.
When you have done this, create a use case that has specific, measurable goals you want your bot to achieve. For example, if you want a bot to increase conversion leads on your website, be sure to put a realistic figure in place that you want your chatbot to meet.
2. Create a flowchart for your chatbot
Decide where your chatbot will be placed and who should see it and create a flowchart based on this. A flowchart is the series of questions and predetermined answers you give your bot so that it is able to converse with your customers automatically.
Rule-based chatbots are powered through a series of defined rules and they can be made as simple or complex as you'd like, but they aren't able to answer questions outside of these rules. This is why a flowchart is a good idea - so you can think of every possible outcome and create chat flows based on these.
You have complete creative freedom in creating the chatflow - think using images and gifs to interact with your customers and make them smile. This helps your bot have a personality that makes it easier for customers to engage with.
Here's how this looks in action:
It's important to remember that Messenger guidelines state that you must respond within 24 hours to any messages, so be sure to create a default message that means that you can send an instant response. It's crucial that you do this to adhere to Messenger's guidelines, but also to ensure that you aren't losing potential leads.
3. Test Your Conversations
Chat flows can very quickly become extremely complex and you could lose control of them, so it's important to conduct tests on every single possible interaction to ensure this doesn't happen. Through testing, you should be able to establish which conversations work and which don't - reducing the chance of your customers becoming frustrated or bored with your chatbot.
4. It's alive! (But keep it monitored)
Once you have ensured that your bot has been fully tested and all possible issues removed, it's time to release it to the world. However, to avoid a Frankenstein's monster type of situation, be sure to monitor it. This technology is still fairly new, so it needs proper tracking and monitoring to ensure that it continues to work properly in the way you want it to.
Be sure to craft an 'error message' for situations where the bot isn't able to answer a question, but one that isn't disruptive to the customer. Ensure that the bot is able to be connected to a human if necessary in instances such as these so that any issues can be resolved easily.
Make sure to monitor your bot constantly to pick up on evolving trends, common questions, and questions that cannot be answered. Then, develop your strategy over time to respond to this. Once you've done this, you can begin to promote your chatbot through your website, or by encouraging questions on various social media platforms.
By following these four steps, you can be sure that your chatbot will become an invaluable tool in your marketing strategy. They have the potential to save your company time, money and resources as well as serve as an opportunity to give your prospects and customers the attention they need, when they need it.
In order to build a successful Messenger chatbot, consider using a chatbot builder. Here at Axon Garside, we have significant experience in creating and implementing chatbot strategies into businesses in the industrial and technology sectors. We can help you implement chatbots into your overall marketing strategy and help you use them to increase leads and generate revenue through your website.
For more information, download our guide: How to enhance your internet presence with social media. This helpful guide contains steps you need to do to ensure that your social media presence reaches the right people. From chatbots to nurturing contacts, this guide will help you attract the right audience in the way they want, and advertise your brand in the best way.