How to Make a Business Case for a New B2B Website
Need a new B2B website but unsure how to get board buy-in? Read our blog for tips on making a compelling presentation and get your project started sooner.
Jack Williams
Published: 19 Nov 2018
4 minutes read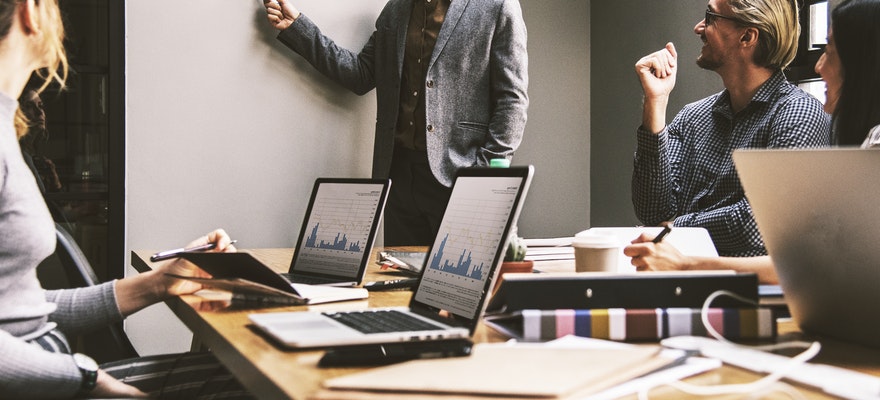 Redesigning your B2B website is a huge undertaking, and if you're not careful about your planning, things can go awry quickly. However, before any of that happens, you need to complete a crucial step before kicking things off: You need to convince your board or leadership team that a website redesign is vital if you want to generate more quality leads. To do that, you need to make a strong business case that:

Why a redesign project is needed
You need to start by positioning why you believe the company needs a new website - and don't say because you just want a nice-looking website. You need to give your board a reason to want to buy in, so consider:
Explaining the value that can come from a website that is fresh and highly functional
Showing why your current website isn't working
Proving why your traditional marketing tactics aren't working
Proposing how a new website will entice B2B prospects


Demonstrates solid evidence and substantial facts
Most C-suite executives don't tend to concern themselves with "fluff" metrics and prefer cold hard facts. So make sure to back up your business case with some good statistics from research, reports, whitepapers studies etc. Here are a few you can use:
"84% of people will not make a purchase if they are dealing with an unsecured website." [Source: Blue Corona, 2018]
"57% of all mobile users will not recommend a business if their mobile website is poorly designed or unresponsive." [Source: Sweor, 2017]
"Just one second of added page load speed can see sales drop by 27%." [Source: Soasta via Ironpaper]

Show how the website redesign supports the company's high-level goals
Everything your B2B company does, from sales to marketing, needs to be aligned with their overarching goals. Explain how a website redesign fits into this and how you plan to work it into the business strategy.

How the website will meet the expected ROI
The next thing is to plan out the website's goals - what do you want the website to achieve (and again, how does this tie into the company's high-level goals)?

Justifying costs
Designing and developing a new website doesn't tend to come cheap - especially if you're starting from scratch. You'll need to research different options and figure out whether you have the resources to do it all in-house or whether you need to look for an agency to help design and build your website for you.

Some benefits that an improved website can deliver
While you're making your business case, consider discussing some of the benefits that a website redesign can offer your B2B company such as:
Saving time with a more efficient website
Increasing your lead generation efforts
Improving the delivery and quality of information
Improving engagement levels
Increasing revenue generation
Providing scalability for growth
Improving brand reputation
Improving thought leadership and credibility in your industry

The presentation is key
Putting together a presentation like this won't be an easy task and will require a fair amount of online research, surveying and polling on your part. However, you will find that you will come out on the other side feeling extremely well-prepared to meet with your board and present a compelling argument. Additionally, this amount of research will help you gain a deeper understanding of what your board is expecting as well and grounding you to ensure that everything ties back into the company's larger goals and how this new website will best server everyone involved.
Website redesign projects can be overwhelming and it's very easy to miss a vital aspect of it during your planning stage. That's why we've put together a handy checklist to help you ensure you've thought of everything. Download it for free today and kickstart your website redesign.