3 social selling tools you should be using
Want to become a star social seller? These three social selling tools will help you rise to the top, and streamline your selling process with ease. Saba Ullah
Published: 10 Jul 2017
5 minutes read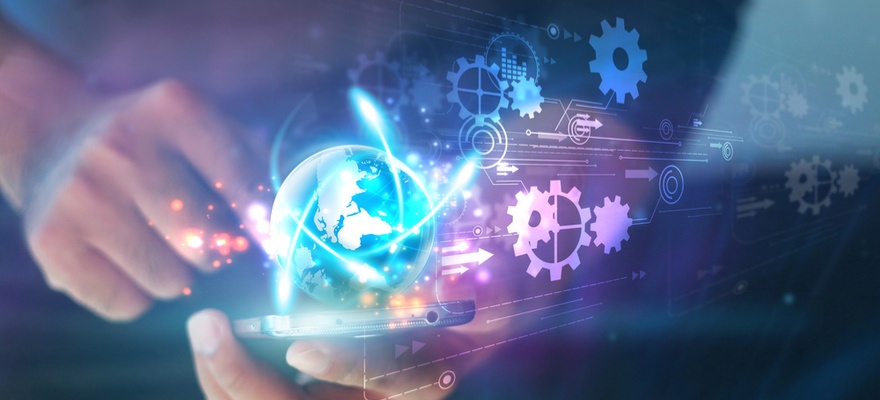 A buzzword of late, and for good reason, social selling is transforming the way we engage with prospects. 64% of salespeople who incorporate it into their sales strategy hit their quota.
It's more than just stuffing your business message into 140 characters on Twitter or sharing an infographic ‒ it's about conducting clever research, expanding your network, building thought leadership and, most importantly, engaging with your prospects ‒ all through various social media platforms.
You'll need the right tools to help you achieve this, and here we've put together examples of the best three social selling tools available on the Internet today.
1. Google Alerts
Wouldn't it be great if you could receive notifications each time someone searched for, or wrote a post about, your business on the Internet? With Google Alerts, you can do exactly this. This clever tool allows you to create an Alert for just about anything you can think of ‒ your own name, a particular industry or organisation, your favourite rock band, peanut butter flavoured oreo cookies - you get the idea.
From a sales perspective, this will be particularly useful for jumping on trigger events ‒ instances where something noteworthy happens to your prospect ‒ such as a new round of investment, new acquisitions or any relevant news stories that give you the opportunity to quickly get in touch. Starting a dialogue at the right time, especially if you can impart value and insight, is impressive and you'll be much more likely to close.
How to set up a Google Alert
Getting started with Google Alerts is quick and easy. Here's how:
Navigate to

https://www.google.com/alerts.

Type in whatever it is that you want to monitor.

Use the advanced options to toggle how often and what kind of content you want to be sent.

That's it - wait for the results to roll in!
2. Hunter io
Hunter io is every salesperson's dream, and if you're not yet using it, prepare to have your mind blown. The tool does what it says on the tin: it hunts down the email address of any publicly listed company on the web. That's right: the entire web. So, if there's someone out there that you really want to talk to, Hunter io will find them for you.
The tool also allows you to gather email addresses straight from LinkedIn profiles and is great for building targeted and relevant data lists for each of your buyer personas. You can then use this accurate data to populate your CRM.
3. LinkedIn sales navigator
If there's only one tool you choose to use, it should be the LinkedIn sales navigator. On its own, LinkedIn is a powerful platform for any business person, but in combination with the sales navigator, it is possibly the most effective sales tool available today. Here's what it can do:
Search for anyone
The navigator features an advanced search function, that allows you to filter contacts in scarily fine detail. You can search by a person's position, location, job title, job responsibility and company size. It even goes as far as letting you filter how long someone has been at a particular company, which is great for identifying key stakeholders at a business.
Say goodbye to blurred out profiles
There's nothing more irritating than when you're trying to find someone on LinkedIn but their entire profile is blocked out. The navigator allows you to expand your network significantly by giving you the option to see more connections, rather than only the ones you have mutual contacts with. This means you can carry out better research and transform cold calls into warm ones.
Get tailored LinkedIn leads
The tool is built using a "sophisticated algorithm" that suggests the best leads based on your data. And, once you've gathered your prospects, you can also create a nifty "lead list". If anyone within this list does something - like share a post, update their profile or view your page ‒ you'll be notified. This great for catching trigger events and making contact with leads at the right time ‒ and we know how important timing is in sales.
Message whoever you want
With the navigator, you'll benefit from InMail ‒ LinkedIn's messaging platform that lets you reach out to absolutely everyone on LinkedIn, even those who you're not connected to. What's more, your message will be received in their email inbox, too.
The navigator will also help you increase your Social Selling Index (SSI) by as much as 20%, which in turn will allow you to measure how effective you are as a social seller.
Pulling it all together
These three tools will help you propel your social selling game to a new level. Remember, though, you'll need a stellar sales strategy that incorporates great content and lead nurturing to go with it.