The Best and Worst Social Media Campaigns in the UK
We've looked at some of the biggest social media wins and losses from the UK in the last few years - did you spot any of these campaigns?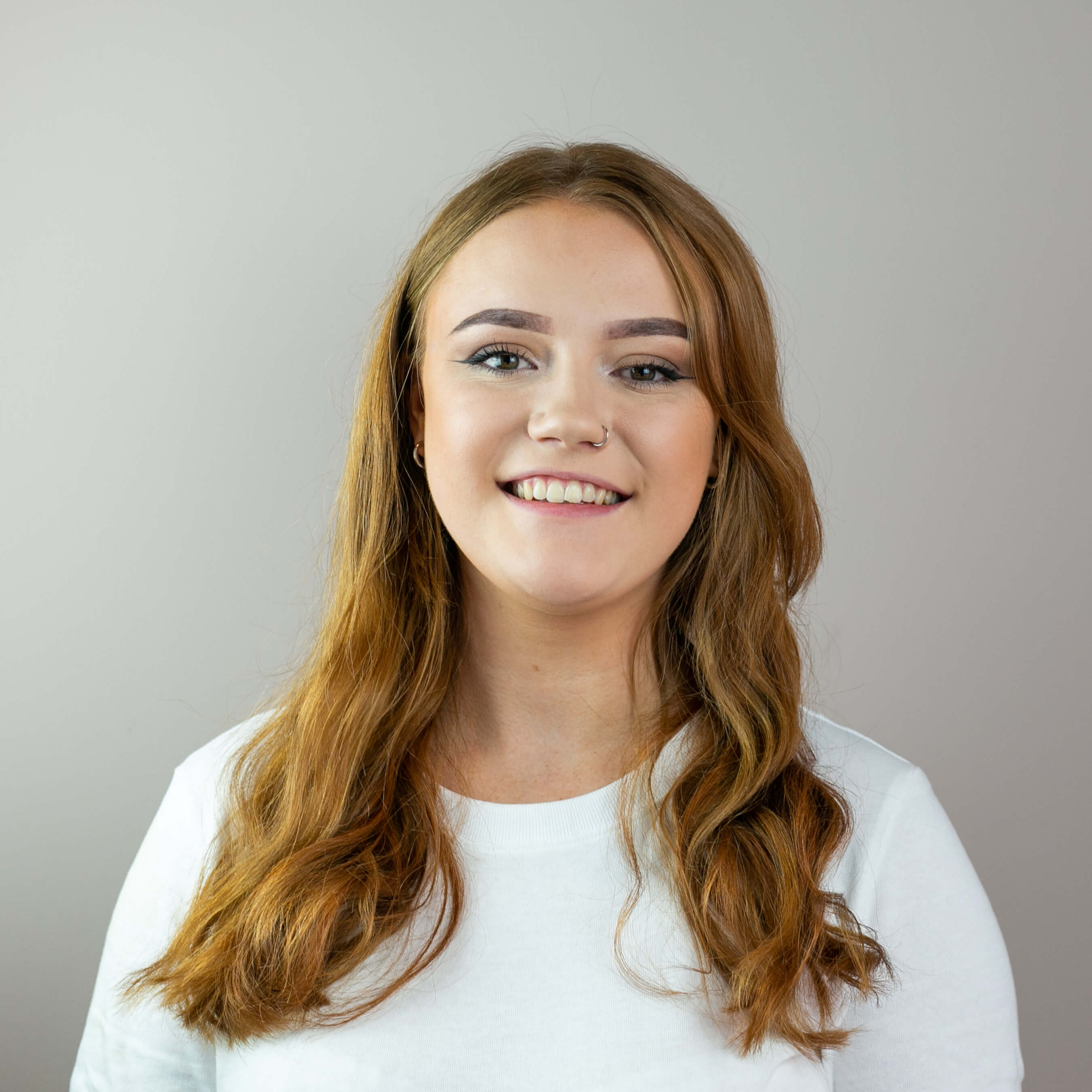 Lauren Nuttall
Published: 10 Mar 2021
5 minutes read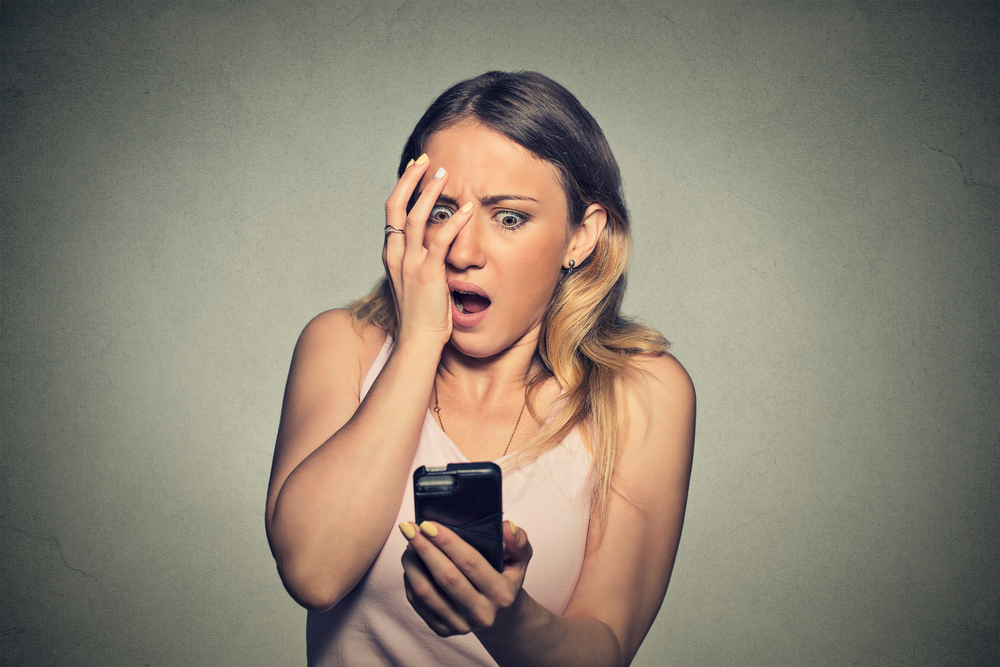 Another year goes past and there are more social media faux-pas that we can only look at open-mouthed and think, how was that approved?
However, amongst the worst campaigns, a select few rose above and really impressed us. So, here's what we thought were the best and worst social media campaigns from the UK in the last few years - and we've even included some handy tips to help you execute (or avoid) similar tactics in your own social media strategies.
The Best:
1. Greggs - Keep em' talking
Our first (and best) social media campaign this year is undoubtedly from UK pastry giant Greggs' and the promotion of their new and now well-loved products, the vegan sausage roll. The bakery propelled into headlines in early "Veganuary" following the release of its new product - with both positive and negative reactions. However, it was the way in which Greggs executed product promotion that we admire so much, with industry magazine PR week calling it "a master class in public relations".
The humour that Greggs delivered throughout the campaign is arguably what gained it so much attention. Its YouTube ad, which parodied the tone of Apple's famous iPhone ads, gained over 5 million views across social media and generated a public discussion like no other.
Oh hello Piers, we've been expecting you

— Greggs (@GreggsOfficial) January 2, 2019
What can we learn from this?
Crucially, what Greggs' campaign shows us is that gaining "talkability" is essential. You could have the most amazing product, but if no one is talking about it - what's the point?
For B2B organisations, getting your prospects excited about your products or services is key. Although you may not have the budget as such a large company, what you can do is start small. Try publishing content on social media platforms such as LinkedIn, where you can establish yourself as a thought leader in your industry and get people talking about your business.


2. ALDI - COLIN THE CATERPILLAR CAKE COURT TRIAL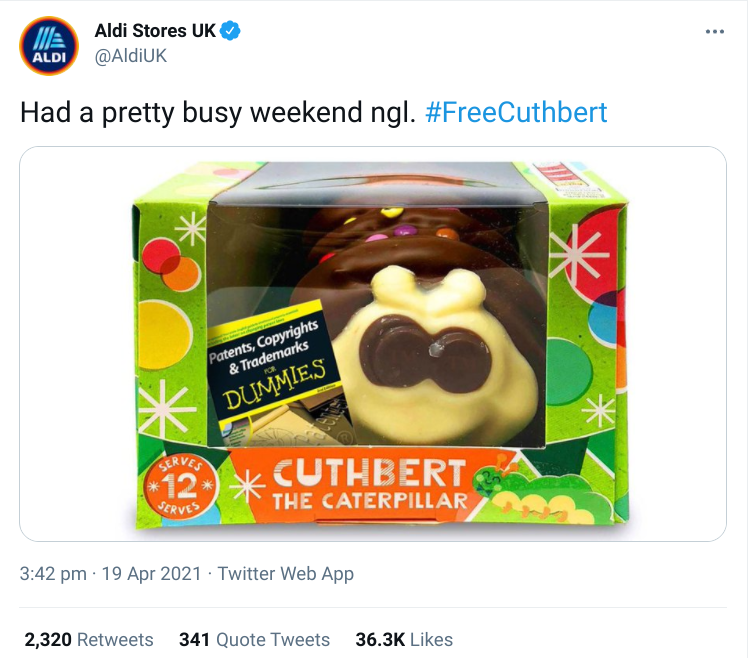 In April 2021, Marks and Spencer's launched legal action against Aldi over the likeness of Marks' Colin the Caterpillar cake to Aldi's Cuthbert the Caterpillar cake. And how did the Aldi social media team make the best out of a bad situation? With jokes. And lots of them.
On the day of the trial, Aldi's social media team hit the headlines, as they spent the day making jokes about the court case, as well as other colin lookalikes in supermarkets. Their Twitter account became the start of the show of the legal action, gaining attention from both the media and the public,
What can we learn from this?
Similarly to Greggs, regardless of why your business is getting attention, it's always good to approach a situation with good humour rather than being standoffish.
Good B2B social media content should always show your prospects that, where appropriate, your brand is self-aware, If there was a bigger scandal, their team wouldn't have reacted with such light-hearted content. But, as the public could see how ridiculous this court case was, their jokes had gained attention from people across the UK.
---
Click below to get your free full social media audit today:

---
3. Hafod Hardware - Inspiring on a budget
As far as Christmas adverts go, one of the highlights of this year was undoubtedly Hafod Hardware's £100 advert that rivalled other big-budget ads such as John Lewis. The independent family-run hardware store based in Wales stole the hearts of people across the UK when their ad "Be a kid this Christmas" went viral on YouTube. The advert is being hailed as a celebration of traditional Christmas spirit and the importance of community; and while they do borrow typical storyline tropes from companies like John Lewis, ultimately it's about execution - and Hafod Hardware did it well.
What can we learn from this?
To produce a good social media campaign, you don't need a huge budget. While it's great if you do, companies can achieve much more from an authentic, thoughtful and relatable campaign. To do this, think about your buyer personas, and what content will resonate with them the most - be thought-provoking and engaging. Regardless of the industry you're in, once you know your customers you'll be able to sell your product or service to them much more effectively.



The Worst:
1. Burger King UK - INTERNATIONAL Women's Day Tweet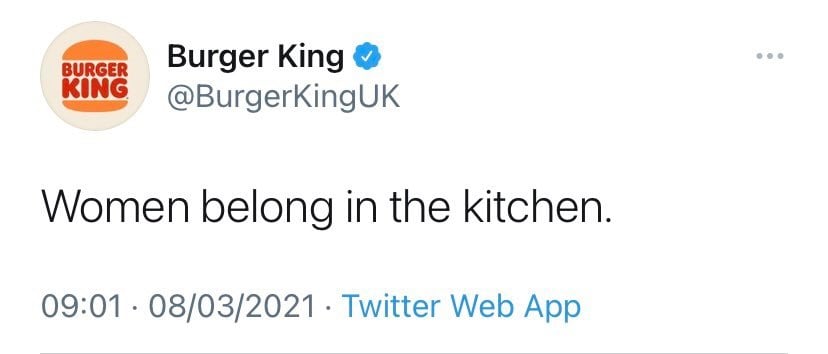 The 8th of March marks International Women's Day celebrating the social, economic, cultural, and political achievements of women across the globe. It has become a global phenomenon that aims to raise awareness and help forge a gender-equal world. It is safe to say the Burger King's tweet caused quite a spectacle and was described as a misogynistic and outdated remark towards women's role in society.

However, Burger King UK's social media team shortly followed the tweet with an explanation that their aim was to draw attention to the fact that only 20% of professional chefs in the UK are women and that they are under-represented in the culinary industry. They have decided to use International Women's Day as an opportunity to advertise their culinary scholarship which offers financial assistance to women who work at Burger King and aspire to an academic degree in culinary arts. The original "controversial" tweet has been deleted and Burger King has issued an apology.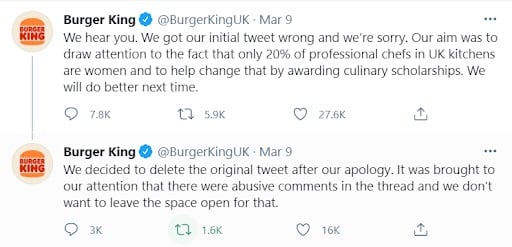 What can we learn from this?
Know and understand the boundary between getting people talking and controversial topics. Burger King has been known for its brave campaigns in the past - who can forget "Like a Big Mac But Juicier" campaign in Sweden? However, even an established brand that isn't afraid of crossing the boundaries must weigh out the risks and benefits of their actions in order not to be damaging to their brand.
2. Missguided - Fast fashion fiasco
Throughout 2019, sustainability has been a huge talking point, with research showing that 80% of Millennials across Australia, Canada, China, India, the UK and the US find it important for companies to behave ethically and take steps to diminish their environmental impact.
So, when the UK-based fast-fashion company Missguided announced the launch of a £1 bikini on Instagram in one of the most tone-deaf adverts of the year, people were understandably outraged. Despite the bikini selling out, this particular social media campaign makes it onto our list because of how ultimately misguided it was; so much so that it made us sigh "really?"
Omg PLEASE DO NOT buy the Missguided £1 bikini. I give zero shits about the fact that the brand can't be making any profit on it, but I do give a shit that by selling it for £1, that's the value they're slapping on that item. That item made by garment workers. Their labourers.

— Amyleigh ☕️ (@AmyleighCraigg) June 15, 2019
What can we learn from this?
No matter what industry you're in, you will benefit from listening to what it is your customers actually want from you, and paying attention to the conversations they're having. Although Missguided's product did sell out, there is such a thing as bad publicity, and you don't want to harm your brand by going against your customers.


3. Adidas UK - The dark side of automation
New home. Same old.
North London is Red. pic.twitter.com/Xebuwe5tc6

— adidas UK (@adidasUK) November 17, 2019
Sportswear company Adidas' UK social media team learned the hard way this year that automation doesn't always positively impact business when they launched a Twitter campaign to promote a new partnership with Arsenal football club. The campaign itself wasn't a bad idea: the Adidas Twitter account would encourage its followers to tweet with the hashtag #DareToCreate and in doing so, send an automated response featuring an image of users' handles printed on the back of an Arsenal shirt.
However, while good in theory, in practice the automatic reply function left itself vulnerable to abuse by Twitter trolls, who soon began submitting extremely offensive handles. Although this wasn't the fault of Adidas directly, it makes our list because of clear oversight on their part - as much as hashtag campaigns are a good idea, businesses need to be aware of the dangerous rhetoric and activity they can sometimes invite.
What can we learn from this?
Automation can be great; it can save businesses a lot of time and offer a new experience to its customers (which is true, many users engaged with the Adidas hashtag and enjoyed it). However, social media is often a dangerous place, and well-meaning functions can often be abused and escalate out of control very quickly. Therefore, to avoid repeating Adidas' mistake, ensure that automation is only used where it is absolutely necessary:
Where you use automation in technology such as auto-reply, or chatbots, make sure you are constantly monitoring them. The technology is still fairly new and will require a watchful eye to ensure it is working the way you intended and not being abused by users.
Social media is a minefield - when you use it correctly, you'll undoubtedly gain positive results; but when you miss the mark, it can be detrimental for your business. Luckily, we've created a free, downloadable social media audit list to help you evaluate your existing content and current performance to see how you can improve. Who knows, you could be one of our best by this time next year!
Editor's note: this post was originally created in 2020 and updated in 2021.